The Dubai Financial Services Authority (DFSA) has recently issued a warning about a fraudulent scheme that offers unsuspecting consumers loans of up to USD 20 million!
ALSO READ: Philippine Embassy Warns Against Investment Scam
According to a DFSA media release, the scammers involved have impersonated the agency, along with two other government authorities in the UAE. Read more about it below!

Scam Offers Up to USD 20 Million in Loan
How does the scam work? The DFSA explained that once a consumer agrees to take up a loan, he or she is told that the fund transfer has been put "on hold." For the loan fund to be released, the consumer is then asked to pay the following as "clearance" fees:
USD 60,000 to a UAE government body;
USD 26,500 to another UAE government body; and
USD 54,300 to the DFSA to ensure "official registration and approval of the investment contract."
To make their scheme appear "legit," the scammers used false documents, including a fake letter from the DFSA's "Fund Monitoring Unit," a fake letter from a UAE government body, and a fake letter from another UAE government body's "Foreign Investment Remittance Department."
Likewise, the scammers used the name of the DFSA's current Chief Executive and claimed that he is the Head of the authority's "International Funds Transfer Supervision."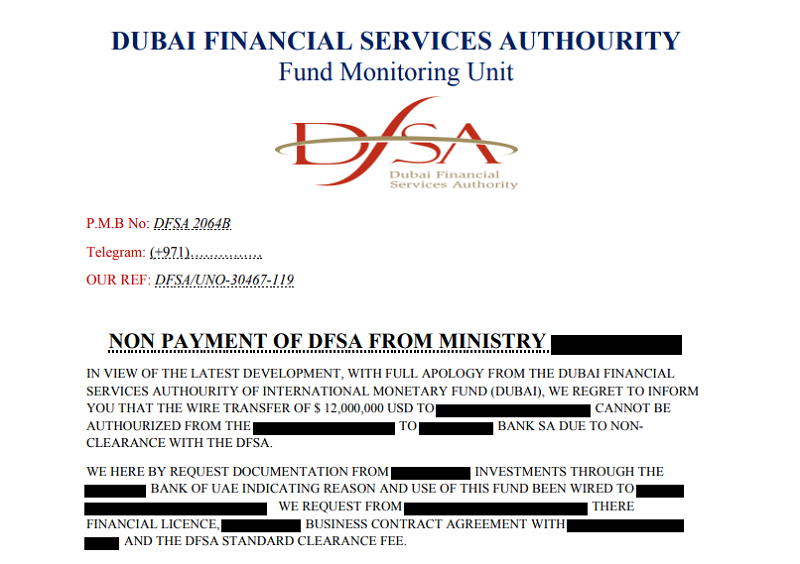 False Documents, Fake Departments
The DFSA clarified that it has no units or departments called "Fund Monitoring Unit" or "International Funds Transfer Supervision." It does not register nor approve investment contracts, and it most certainly does not charge "clearance" fees for fund transfers. Moreover, the agency stated that the name of their Chief Executive had been used without permission.
In light of these findings, the DFSA cautions everyone not to respond to any communication regarding the loan scam. It also reminds everyone not to send any money in relation to the scam.
How to Avoid Money Scams
To avoid getting scammed, the DFSA has also given some tips, including the following:
Check and verify to see if the company you are dealing with is regulated.
Do some research about the company that you are dealing with.
Deal only with people that you trust and get a second opinion from a family member or friend.
Be wary of people who communicate via email or phone only, refusing to meet in person.
Keep watch for scammers who use generic email addresses (e.g. Yahoo, Hotmail) .
Furthermore, everyone is urged to report suspicious documents or communication to the Dubai International Financial Centre by calling +97143622222 or to the DFSA Complaints Function.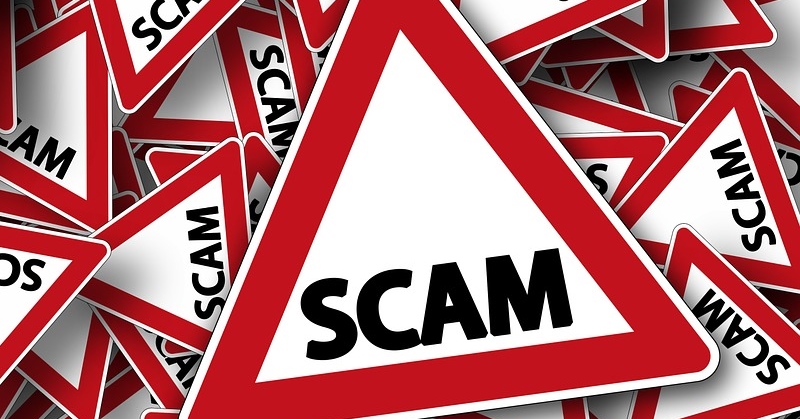 ALSO READ: How to Report Scams & Fake Items Using "Dubai Consumer" App
It is truly disheartening to hear about such schemes that rob people of their hard-earned money. If something sounds too good to be true, then most likely it isn't true at all! To avoid getting victimized by such scams and other schemes, check out these safety reminders from Dubai Police.