One of the challenges overseas Filipino workers (OFWs) face when working abroad is homesickness. And among the many things we miss when living away from home, other than our family, is Filipino food.
This is the reason why many OFWs scour neighbourhoods to find food stuff or ingredients that will allow them to whip up dishes that remind them of home. And here in the UAE, one of those places is the West Zone Supermarket.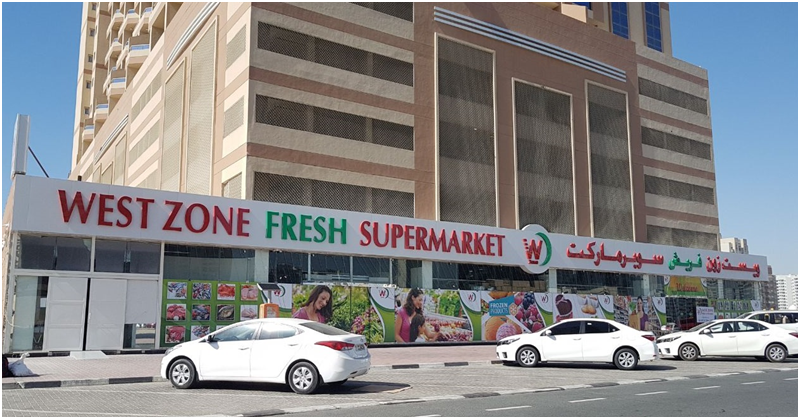 New West Zone Store Opens in Abu Dhabi
Fortunately, West Zone Supermarkets, one of the favourites among Filipinos and expats announced that it will soon open another branch in Abu Dhabi.
The newest branch is located at 1st street Corniche road near Sheraton Hotel and Resort in Abu Dhabi, which makes it more convenient and easily accessible to Filipinos in the Tourist Club / Hamdan / Electra area in Abu Dhabi.
The one-stop food shop held its grand opening on February 7 (Thursday) at 5:00 pm with a wide offerings on vegetables, seafood, baked goods, cooked meals, as well as Filipino favourite meats!
The popular supermarket also announced that they plan to open more branches within the country as they aim to serve all residents of the UAE, especially its large expat community.
At present, West Zone Supermarkets has over 20 branches all over the UAE. To know more about their branch locations, you may visit their official website.
The West Zone management also invites Filipinos residing in the UAE to check out their stores and to take advantage of the huge deals and promotions they offer on a wide range of Filipino products at a reasonable and affordable price.
In an announcement, the company invites Filipinos to try their WOW Deals promo to spend less and save more on the food stuff they miss about home without paying as much in order to save up for their families, as well.
ALSO READ: 8 Budget-Friendly Supermarkets in Dubai