Buying your favourite Pinoy products in Dubai has just gotten easier, now that a major supermarket chain is promoting Philippine products in the UAE! Yay!
ALSO READ: 8 Budget-Friendly Supermarkets in Dubai
On Saturday, February 16, Al Maya Group launched its in-store promotion of Philippine products. Vice Minister Abdulgani Macatoman of the Philippine Ministry of Trade and Industry, along with Philippine Consul General Paul Raymund Cortes, attended the event.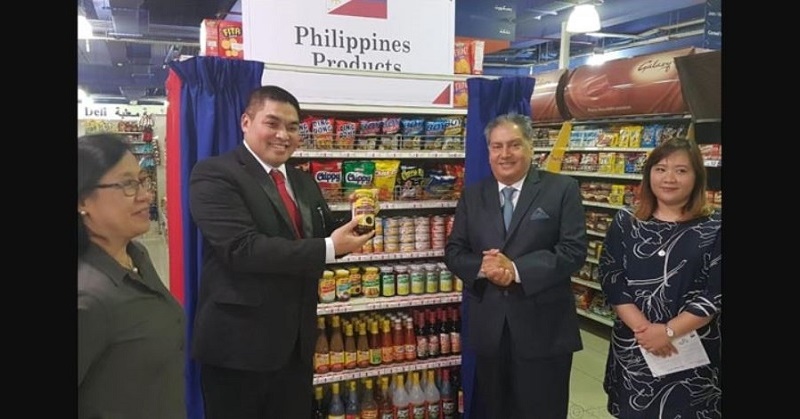 Al Maya Launches In-store Promotion of Pinoy Products
Al Maya Group is a leading company engaged in food and non-food products distribution, lifestyle retail, and supermarkets. With headquarters in the UAE, it has branches all over the country — as well as in Bahrain, Kuwait, Oman, Qatar, India, and the United Kingdom.
The Director of Al Maya Group, Kamal Vachani, noted that Philippine products are popular not just among Filipinos, but among other nationalities, too. Hence, the company launched the event, recognizing Filipinos as leading customers, the Dubai PR Network reported.
In turn, Vice Minister Macatoman thanked the company for promoting Philippine goods in its supermarkets. He also mentioned that more Pinoy products would be brought into the UAE, thanks to the successful meeting of 27 Philippine companies that are currently in the country.
The group, which consists of representatives from food and personal care industries, aims to introduce more Philippine goods — particularly halal products — into the GCC markets.
For his part, Consul General Cortes thanked Al Maya Group for supporting Philippine products. Likewise, he also thanked the company for employing overseas Filipino workers (OFWs) in its supermarkets and distribution facilities across the UAE and the GCC.
ALSO READ: West Zone Supermarkets Opens New Outlet in Abu Dhabi
As Filipinos working abroad, having access to Philippine products somehow gives us a "taste of home." Speaking of which, if you want to buy Pinoy products, head to the Philippine pavilion at the Dubai World Trade Centre (DWTC), where Gulfood 2019 is now ongoing!