In case you missed it (which we highly doubt), one of the most popular pastry products trending these days is the ube cheese pandesal, a purple yam-flavoured bread with yam-my (pardon the pun) cheese filling. In fact, we just had some for breakfast today, and it was delicious, indeed!
Also Read: 25 Best Filipino Restaurants in Dubai
If you are an aspiring baker, you should definitely give ube cheese pandesal a try! But where would you get the ingredients? Ube halaya is not exactly easy to find here in Dubai. Fortunately, there are other ube products that you can use as flavour for your pandesal. Some of these Filipino products include ube extracts and ube jams which you can definitely include as you whip up a tasty dessert such as ube cakes or ube cupcakes.
Best Place to Find Ube (Purple Yam) in Dubai and Other Filipino Food Ingredients
In the Philippines, ube or purple yam is used in a wide variety of breads, cakes, and pastries. And then, there's also ube ice cream and ube candy! Usually, it comes in the form of ube halaya, which can actually be eaten on its own or used as an ingredient in different kinds of sweet treats.
Here in Dubai, ube halaya is quite difficult to find. Still, don't worry because there are other products available, such as ube jam, ube extract, and ube powder — all of which can give you your "ube fix" to help you make your favourite ube cheese pandesal and other goodies!
For today's post, we have taken the liberty of finding out where you can buy ube products in Dubai. These include Philippine stores, big supermarkets that include Philippine products, and online stores as well.
A. Philippine Supermarkets
Obviously, your best bet would be to visit a Philippine store, where you are likely to find ube products. These include the Philippine Supermarket (along Al Muraqabbat Road), West Zone Supermarket, New Era Supermarket, and Shop Worth Supermarket.
Among the most popular items that you'll find in these stores is Siblings Sweet Yam Jam, a Philippine product packed in 340-gram jars. Ube powder and ube extract are sometimes available in these stores, too.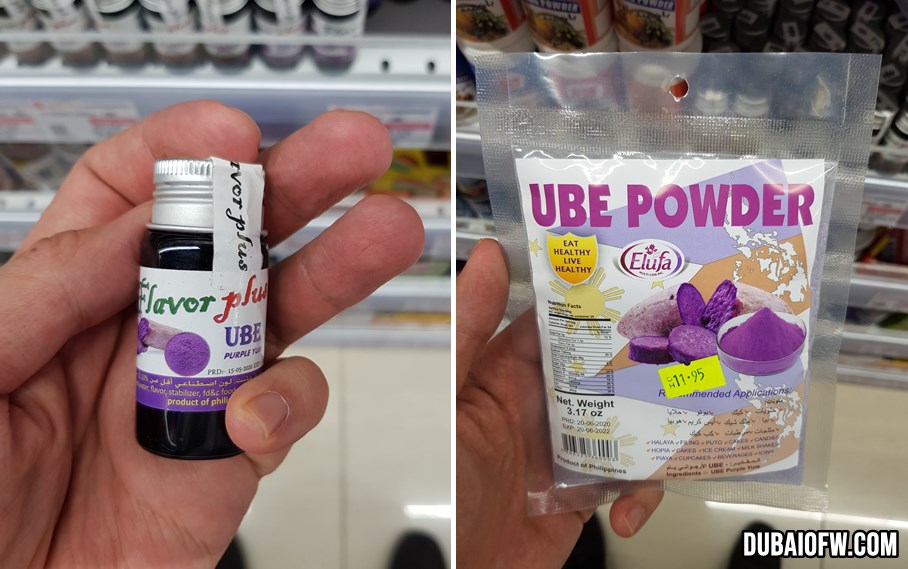 B. Big Hypermarkets
Some of the biggest hypermarkets in the UAE feature a "Filipino products" section, where you are likely to find ube jam, along with other goodies made in the Philippines. These stores include Carrefour, Lulu Hypermarket, and Al Maya Supermarket.
Notably, most of these stores offer online shopping, so you can easily buy groceries and have them delivered straight to your doorstep. In particular, the Lulu Hypermarket website features Siblings Sweet Yam Jam and Lulu Pinoy Lasa Purple Yam Spread, which is also made in the Philippines and packed in 340-gram jars.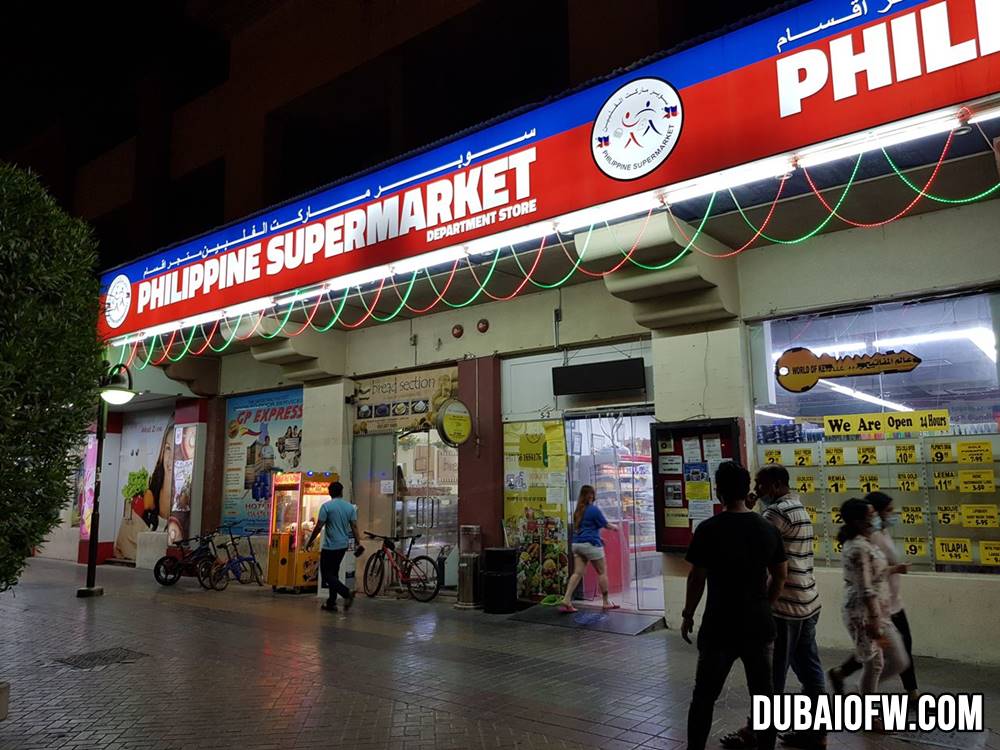 C. Online Stores
Speaking of buying online, here are some websites that sell ube products:
Where to Buy Ube Cheese Pandesal
On the other hand, if you're busy and don't have much time to cook, don't worry because there are several stores, bakeries, cafes, and even restaurants where you can buy ready-made ube cheese pandesal and other Pinoy products in Dubai:
A. In Supermarkets
As mentioned earlier, you are likely to find ube cheese pandesal in Philippine stores (e.g. Philippine Supermarket) as well as in big hypermarkets that include Filipino products. One particular store that comes to mind is Capricorn Bakery, which has stalls inside selected supermarkets including Al Maya Supermarket, Carrefour, Choithrams, Lulu Hypermarket, Spinneys, and West Zone Supermarket.
Capricorn Bakery offers ube-flavoured goodies such as ube cheese pandesal, ensaymada ube, hopia ube, ube roll, and ube cake. Of course, it also sells other Filipino sweet treats like buko pandan, maja blanca, monggo bread, pan de coco, pianono, puto, and many more! Check out the official website of Capricorn Bakery to know more about their products offerings.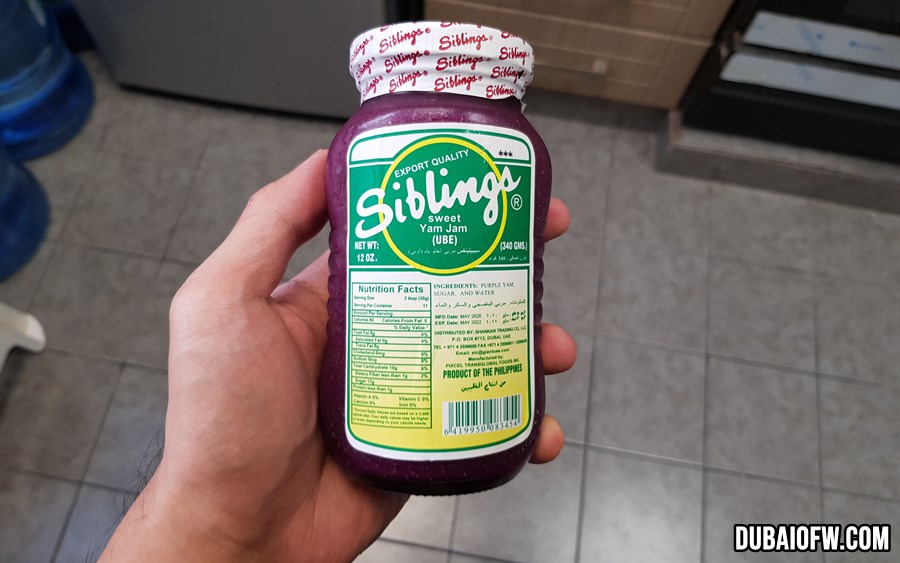 B. Bakeries
If you prefer to buy bread fresh from the bakery, then you should definitely visit these Filipino bakeries in Dubai:
1. Aling Joycees Pinoy Bakery
Located in Al Satwa, Aling Joycees Pinoy Bakery sells ube cheese pandesal, along with bitso, pianono, hopia ube, pan de coco, egg pie, buko pie, cassava cake, yema cake, and many more! Check out their contact details below:
Telephone Number: +971 4 220 0221
Email Address: pinoy.bakeryuae@gmail.com
Website: http://pinoybakery.ae/
Facebook Page:
https://www.facebook.com/pages/category/Bakery/Aling-Joycees-Pinoy-Bakery-115883833158190
2. Panadero
Also in Al Satwa is Panadero, a Filipino bakery selling ube cheese pandesal, macapuno tart, monggo loaf, hopia ube, egg pie, brazo de mercedes, and other delicious goodies!
Telephone Number: +971 4 351 0572
Email Address: panaderosatwa@gmail.com
Facebook Page: https://www.facebook.com/PanaderosaSatwa
C. Cafes and Restaurants
There are a number of cafes and restaurants in Dubai that serve Filipino breads and pastries, alongside other Pinoy dishes. Among these are:
1. Barako Art Cafe and Bakery
You will find this cafe and bakery in Al Rigga, inside the Sultan Bin Ali Al Owais Cultural Foundation building. As the name suggests, it serves specialty coffees (e.g. "kapeng barako"), along with other beverages like fruit shakes and chocolate frappes. Of course, here you can enjoy ube cheese pandesal, donuts, pizzas, chocolate crinkles and other yummy treats!
Telephone Number: +971 4 299 2242
Email Address: info@barakoartcafe.com
Website: https://www.barakoartcafe.com/
Facebook Page: https://www.facebook.com/barakoartcafe
2. Little Manila
Little Manila is a themed restaurant that features not only one, but several famous brands, including Binalot, Jay-J's, Fruitas, Mochi Creme, Zagu, and Fiftea. Its menu offers all-day breakfast "silog" meals (i.e. meat served with garlic fried rice and fried egg), such as hotsilog, liemposilog, dasilog, tapsilog, and tosilog.
The restaurant also offers Filipino cakes and pastries, including ube cheese pandesal, ensaymada, mamon, macaroons, egg pie, and much, much more! You can find Little Manila at K6 Building, Al Muraqqabat Street in Deira. You can also visit another branch, Little Manila Express, at the ground floor of Deira City Centre.
Telephone Number: 800 MANILA (626452)
Email Address: info@littlemanila.com
Website: http://www.littlemanila.com/menu/bread-shop/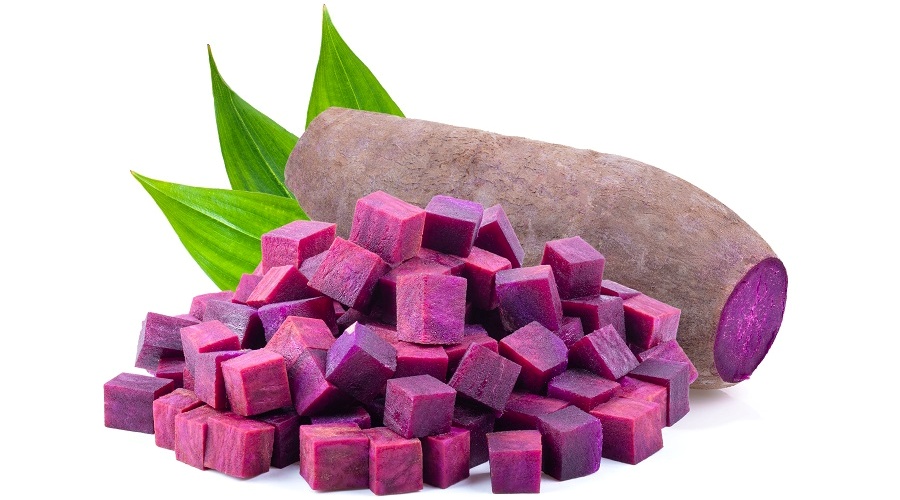 Whether you are a home baker looking for ube jam for your baked goodies, or a foodie searching for a place to buy ube cheese pandesal, ensaymada, hopia ube, pan de coco, and other Pinoy pastries — you can start by checking out the stores in this list!
Meanwhile, if you are looking for other Philippine products, here's a list of Filipino supermarkets in Dubai.