I passed by City Centre Sharjah the other day in Al Wahda Street and found a Jollibee logo sign plastered in a shop that is still being renovated. So this was a welcome sight knowing that a Jollibee branch is going to open in Sharjah very soon.
While there is no definite date yet when the shop will be completed, this is great news for plenty of Filipinos in the emirate of Sharjah. Jollibee is the number one fast food restaurant in the Philippines and this chain has broken boundaries by expanding to other countries worldwide. Where there's a Filipino, there seems to be a Jollibee available.
Related Post: Pinoy Restaurants in Dubai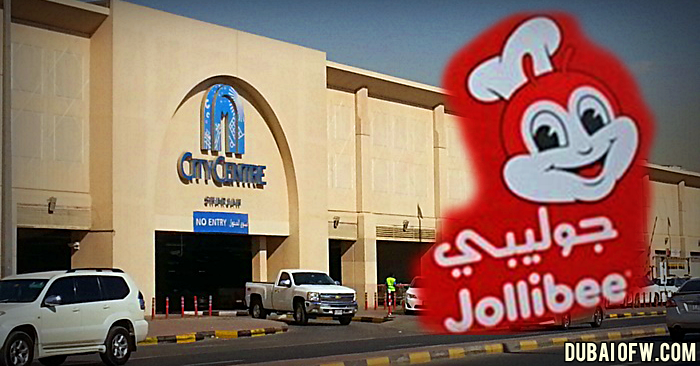 Jollibee in Sharjah City Center, ground level area
UPDATE: December 15, 2017. A post from Jollibee Facebook Page mentions that the Sharjah branch is set to open very soon. This has got us excited and will definitely provide updates very soon.
Jollibee Sharjah City Centre in Al Wahda Street
I came across the shop which is located in the ground level area of the mall while I was killing time. I had a scheduled car maintenance done the other day and had to leave it at the service centre for a couple of hours. The nearest mall was the City Centre Sharjah and I was really glad to have found out about this great news. Now Filipinos and other nationalities who are fond of Jollibee will be able to taste our langhap sarap favorites like the Jolly Spaghetti, Chickenjoy, Burger Steak, and so much more.
Below is the shop at the ground level that is still under renovation. Be advised that a major part of the mall is under construction so Majid Al Futtaim (the company behind the City Centre malls) are planning major changes in this mall in Sharjah, which means there will be more options for shopping, dining and recreation. Jollibee seems to be one of its main highlights, and this will definitely be a big hit for man residents in the area.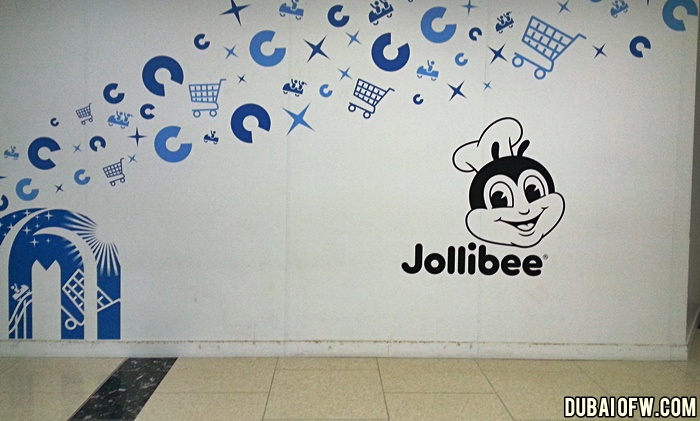 the shop with the Jollibee signage
There are plenty of Jollibee stores in Dubai and Abu Dhabi, they've even set up in Oman and other countries in the Middle East. This expansion in Sharjah just shows how loyal Pinoys are in supporting our well-loved home-grown brands.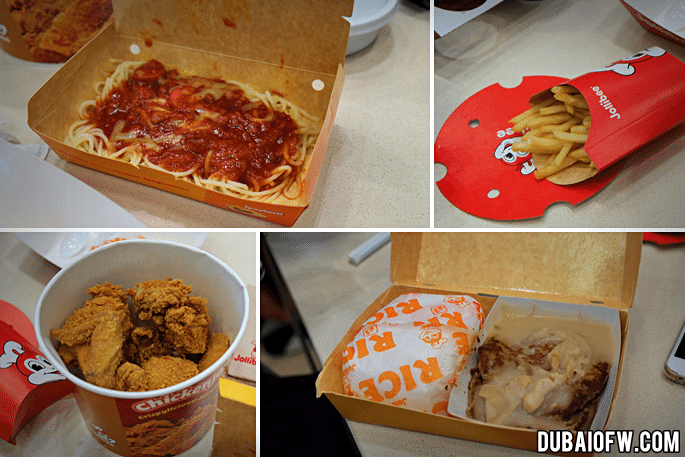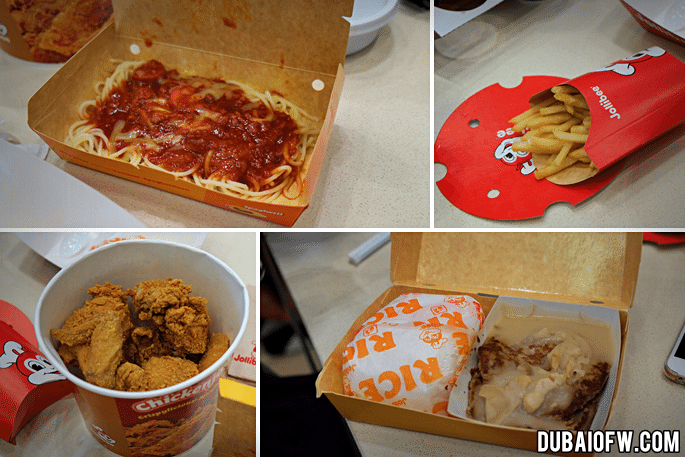 Food at Jollibee!
For me, since we recently transferred to Sharjah, this makes it easier for us to get these Pinoy meals as it's nearer our place. No need to go to Dubai Mall or Al Ghurair for our Jollibee fix! Hoping that the renovation will be completed soon!
We will keep you posted once we have news of this Jollibee opening in this branch soon.
Location Map of Jollibee Sharjah
While the shop is yet to open, here's the location map guide of City Centre Sharjah to give you an idea where Jollibee store will open in this branch in Sharjah.
List of Jollibee Shops in UAE: