One motorist died while 5 were injured during a collision between 6 vehicles in Mussaffah, Abu Dhabi on Saturday.
Related Post: How to Get a Driving License in Dubai
According to Abu Dhabi Police, the accident happened before the Shabiya bridge in Mussaffah, an industrial district southwest of Abu Dhabi. Names and details of the motorists were not disclosed.
As per police investigations, the cause of the accident is due to drivers being distracted, speeding and not leaving enough distance between vehicles.
Accident in Mussaffah, Abu Dhabi
Injured drivers were taken to the nearest hospital and were reported with minor to moderate injuries. Abu Dhabi Police reminds all motorists to follow the country's traffic laws as well as follow speed limits. Drivers are also advised to stay focused on the road.
It's important to be cautious when driving and to not be distracted while on the road. Previous incidents of accidents in the highway due to foggy weather were reported and while the weather may be clearer nowadays, it does not mean that we have to stay complacent. We still need to ensure safety while driving not only for us, but for our passengers. We hope this serves as a reminder to everyone.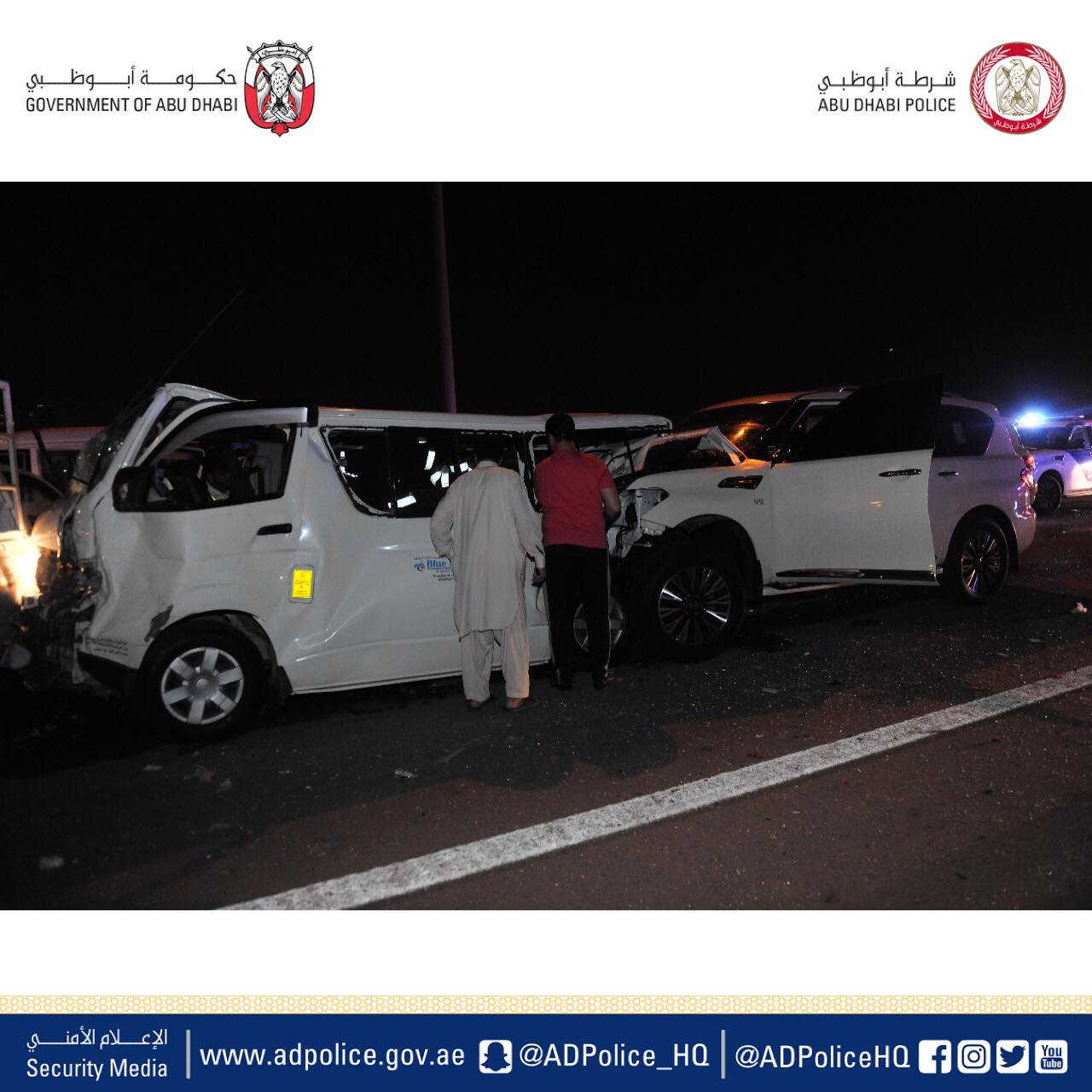 Images: Abu Dhabi Police