Five people have died in a massive vehicular accident that took place in the Asab area of Al Dhafra on Tuesday morning according to the Abu Dhabi Police.
Also Read: 4 Steps to Take if you Get into a Car Accident in Dubai
It was revealed that the bodies of a UAE national, an Arab woman, and three Asians have been recovered at the site of the accident. An Emirati man was also wounded during the incident and was transferred to the hospital for treatment.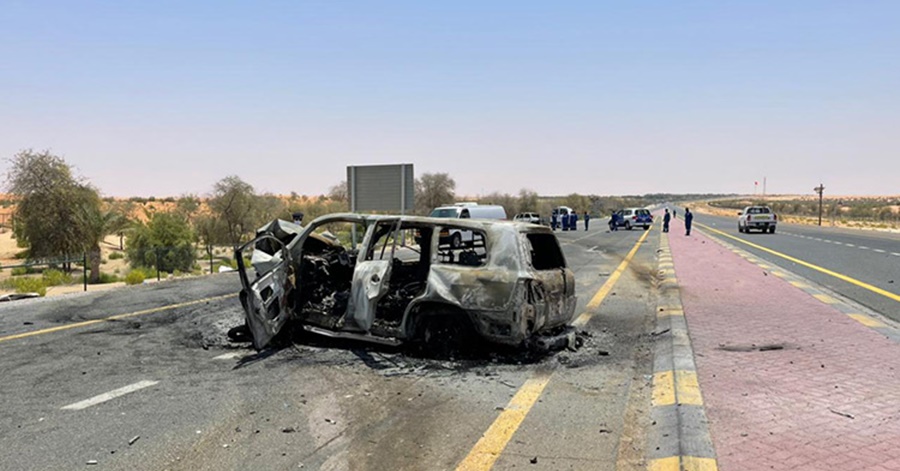 5 Dead, 1 Injured in Abu Dhabi Crash
Ambulances, the Civil Defence and specialised police patrols rushed to the scene immediately and dealt with the accident quickly, as soon as the Al Dhafra Traffic Department at the Central Operations Division of Abu Dhabi Police received a report about the accident, Gulf Today reported.
The preliminary investigation revealed that the accident happened when a vehicle blindly entered the road, resulting in a collision with another vehicle.
#أخبارنا | وفاة مواطن وإمرأة عربية و3 آسيويين بتصادم مركبتين في الظفرة#شرطة_أبوظبيhttps://t.co/QeZfhB4pig pic.twitter.com/kxZOPS6dxT

— شرطة أبوظبي (@ADPoliceHQ) April 27, 2021
In effect, the collision resulted in the two vehicles catching fire, according to investigation reports.
Meanwhile, the Abu Dhabi Police urged drivers to adhere to safe driving, pay attention at the crossroads, and not enter a road without ensuring that it is clear. They should also adhere to the prescribed speed, exercise caution, and stop driving when feeling tired to avoid traffic accidents.
READ NEXT: UAE to Expedite Response Time to Vehicular Accidents with 'e-Call'