"Level up your skills and make an investment in continuous learning," shares Renzon Cruz to our fellow kabayans in our latest OFW feature. Renzon is currently working in Dubai as Principal Consultant – Digital Forensics & Incident Response for one of the world's biggest tech companies. He has been here for just 8 months, yet his work is truly significant, especially in today's age of information technology, E-commerce, and cybersecurity.
Aside from having a full-time job, Renzon also happens to be the Co-Founder of GuideM, the leading cybersecurity training provider based in the Philippines. Every weekend, he teaches students from different parts of the world: the United States, Canada, Europe, Singapore, India, Zimbabwe, the Middle East, and many more. The company provides training on cybersecurity to all aspiring security professionals.
In the following interview, Renzon talks about how he is able to share his knowledge and skills on cybersecurity — through his current job and his company, GuideM. He also discusses some of the reasons why he likes living in Dubai, and what he plans to do in the near future. Let's get to know more about Renzon and his exciting OFW experience!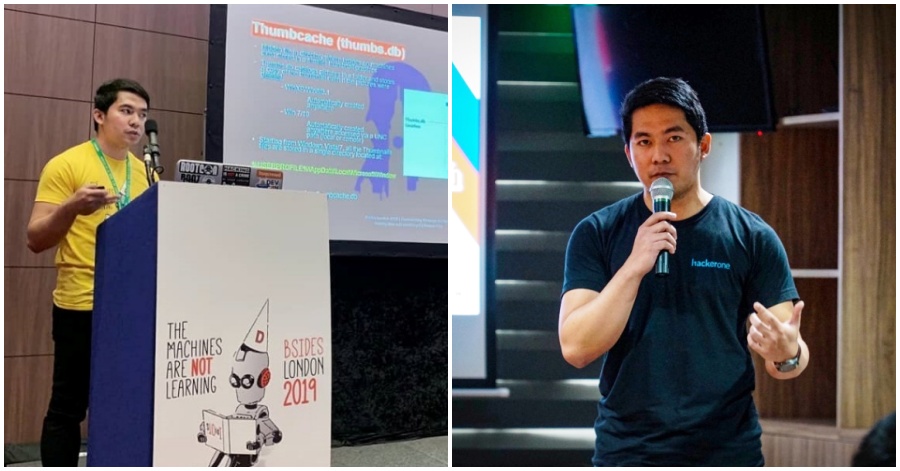 OFW Feature: Renzon, Co-Founder of GuideM, Principal Consultant – Digital Forensics & Incident Response
Name: Renzon Cruz
Current Profession: Co-Founder of GuideM, Principal Consultant – Digital Forensics & Incident Response
Years in Dubai: 8 months
1. Tell us about yourself.
Hi! My name is Renzon Cruz, Co-Founder of GuideM, the leading cybersecurity training provider based in PH. I am currently working in Dubai as Principal Consultant – Digital Forensics & Incident Response for one of the biggest tech companies in the world. I'm fairly new to Dubai as I just came here 8 months ago because of new work opportunities.
2. Why did you come to Dubai?
I came here because of work opportunities. I got multiple offers here last year during the pandemic and because of the fact that many IT tech companies are serving their headquarters here for the whole MENA region.
3. What were your previous jobs?
I was part of the National Cybersecurity Agency as a Senior Security Consultant in Qatar before coming here, where I was one of the front liners when it comes to hacking, data breaches, and many other hacking cases for the whole nation of Qatar. Prior to working in the government, I was working with the largest oil & gas company in the world based in Qatar, too.
4. How do you find your current job? Are you happy/satisfied with it?
I am extremely happy and very satisfied with my job right now. I just work from home everyday as my job doesn't need to be in the office. I normally hop into different cafes, co-working spaces, and sometimes near the beach just to work whenever I want.
My job involves talking to different clients and performing different sorts of forensics/incident responses to investigate deeper into what happened, who compromised their servers/assets, what was the entry point of the hacker that led them to be compromised, and acting as advisor on what to do to strengthen their defenses and not to be hacked again.
I also do online teaching every weekend, where I teach multiple students from different parts of the world including U.S., Europe, Canada, Singapore, India, Zimbabwe, and Middle East countries to name a few thru GuideM, the company that I co-founded where we teach cybersecurity to all aspiring security professionals.
5. Are you able to save in Dubai? Or do you have any investments you wish to share?
One of the main reasons why I'm here is to save money on a monthly basis. Dubai gives us the luxury of a "no-tax" salary, so I'm not taking it for granted. I normally save multiple funds for different purposes, and I do invest some of it too in the cryptocurrency space, stocks since 2017.
6. Is it difficult to live in Dubai? What are your struggles? What's life like outside work?
It's very convenient to live here. Almost everything can be navigated via a mobile app. Grocery, shopping, paying bills, laundry, and even government tasks can be achieved via online transactions or thru mobile apps.
Some struggles that I faced here was during my apartment hunting, where you need to pay an extra amount of money for the commission of the sales agent and to settle into your own apartment due to a lot of government paperwork as well as advance payment where in fact you haven't received your first-month salary yet.
So for everyone who's planning to make a move here, make sure you have cash-on-hand or allotted budget to settle in.
7. What do you like about Dubai?
No tax salary country, bigger opportunities, higher pay grade, convenient means of transportation (I love the Metro so much!), very diverse country, multi-culture restaurants, crypto-friendly country, and the healthcare provided by the government and the employer itself. I like how the government thinks of continuous innovations to become a world-class country.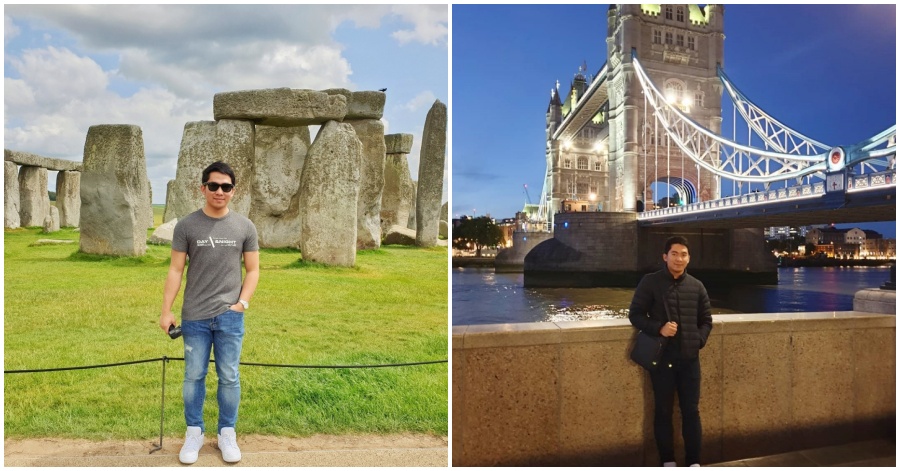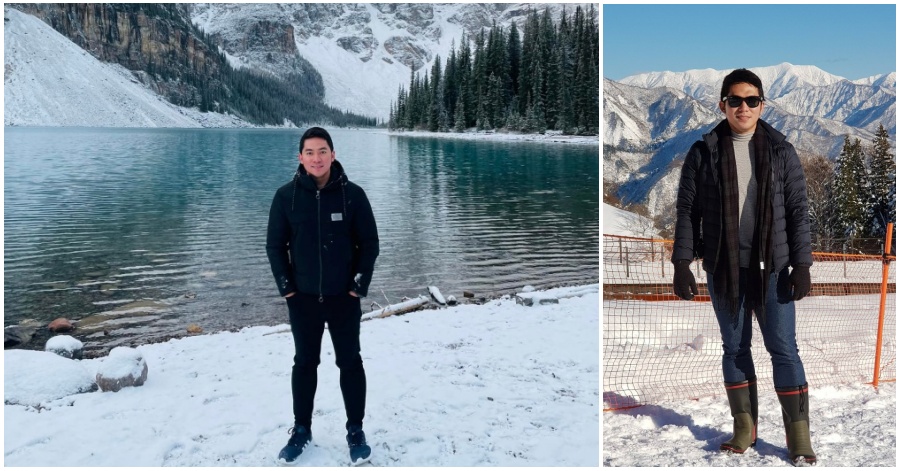 8. What do you NOT Like about Dubai?
Definitely the weather during summer! That's just it 🙂
9. What are your plans for your career/family/future?
My plan is to save more money and invest it into different investments (real state, crypto, stocks) and buy a house for my family in the Philippines. I'm still planning to work here for a couple of years to expand my horizon and to continue to have bigger exposure with my career in terms of cybersecurity.
10. You have any tips for kabayans when working/finding work/living in Dubai?
My biggest advice to all kabayans out there who like to work here in Dubai is to level up your skills and to make an investment in your continuous learning. Put your profile in some job websites like LinkedIn where recruiters like to hand out their main source of looking for candidates to be hired when there's an opening in their respective companies. Don't lose hope and put in your best effort when you are performing your job as well.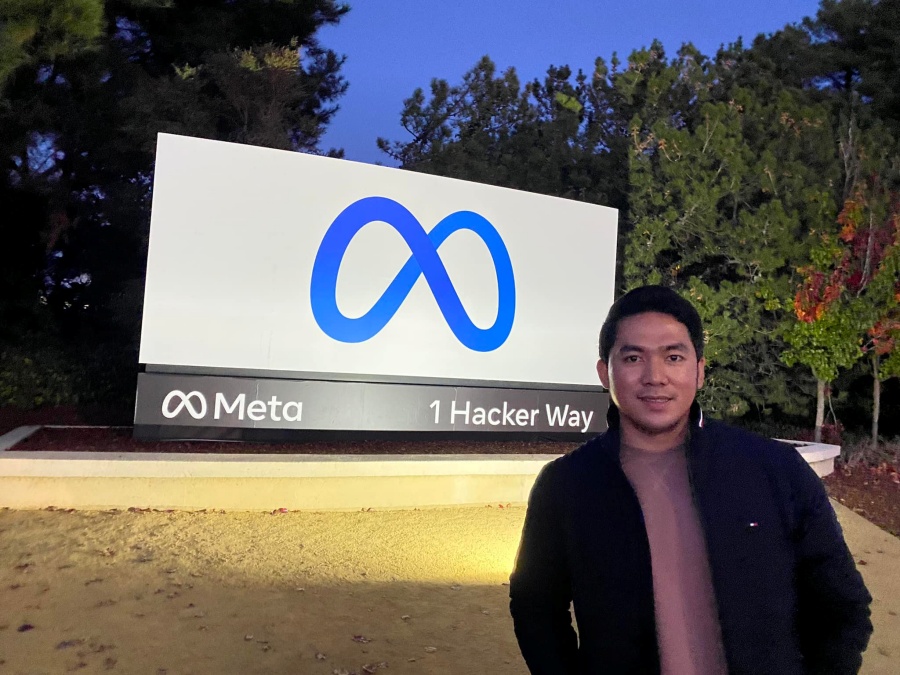 Connect with Renzon on Social Media
To know more about Renzon, you may follow and connect with him through his social media channels:
Facebook: https://www.facebook.com/renzon/
LinkedIn: https://www.linkedin.com/in/renzoncruz/
Twitter: https://twitter.com/r3nzsec
GuideM Facebook Page: https://www.facebook.com/guidemtraining
—————-
*Photos provided by Renzon Cruz
Are you an expat in Dubai? Do you want to be featured in the website? Send us an email telling us you want to be featured at admin@dubaiOFW.com and we will send you the set of questions! Let's help other Pinoys who want to come to Dubai understand what life in the UAE is like through your story.