"If you love what you're doing, you find happiness, peace, and fulfillment," shares Anz Soza in our latest OFW feature. Indeed, these words of wisdom are reflected in her career as well as personal life. Now on her seventh year in Dubai, Anz manages a business based on what she does best — arts and visual design — while taking care of her family, who are also in Dubai.
Before becoming an entrepreneur, Anz worked as a Part-Timer and Freelancer for different companies, doing mostly 3D designs, graphic designs, and web designs. Eventually, she started her own business, "AnneArtwear Project FZ-LLC" which combines her interest in arts and fashion. In fact, she had no qualms about starting a business in the middle of a pandemic, because, as Anz explains, "My love and passion for my work is inherent in me."
Without a doubt, Anz is truly an artist, driven not only by talent, but also by sheer determination. We are proud to feature a Filipina artist and entrepreneur; she certainly has many insights and an interesting story to tell. Keep on reading to learn more about our fellow Pinay in Dubai!
OFW Feature: Anz Soza, Filipino Artisan and Entrepreneur in Dubai
Name: Anz Soza (pseudonym)
Current Profession: Owner of AnneArtwear Project FZ-LLC
Education: Fine Arts, Major in Advertising at College of the Holy Spirit (Manila) / Diploma in Interior Design at Interior Design Institute (Singapore)
Years in Dubai: 7 years
1. Tell us about yourself.
Hello! My pseudonym is ANZ SOZA. I am the owner of AnneArtwear Project FZ-LLC. In 2007, I graduated with a degree in Fine Arts, Major in Advertising at College of the Holy Spirit in Manila. In 2014, I graduated with a Diploma in Interior Design at the Interior Design Institute in Singapore. Currently, I am on my seventh year in Dubai.
2. Why did you come to Dubai?
When I was working in Singapore in 2012, I was once told that I can't have both worlds in my hands. I can't earn more, work in a foreign country, and be with my son at the same time. So I moved here, in Dubai. Now, I have my own business and my kids are here with me.
3. What were your previous jobs?
I worked as an Interior Designer for two years in Singapore. When I moved here in Dubai, I worked as a Part-Timer and Freelancer for different companies. I do mostly 3D designs, graphic designs, and web designs.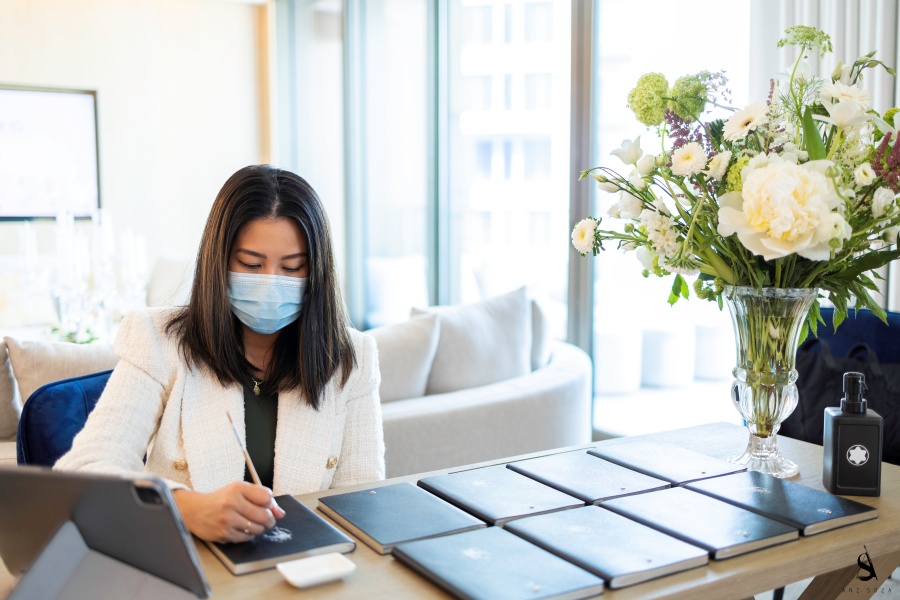 4. How do you find your current job? Are you happy/satisfied with it?
My love and passion for my work is inherent in me. If you love what you're doing, you find happiness, peace, and fulfillment. Everything in daily life, be it personal and work, seems to be in the right perspective. Your work is going to fill a large part of your life. The only way to be satisfied and happy is to do what you believe is great work. And the only way to do great work is to love what you do. I feel rewarded every time I do my work, knowing that I am taking steps towards that dream, and that's what drives me to keep up.
5. Are you able to save in Dubai? Or do you have any investments you wish to share?
When I started my own business in the midst of a pandemic, I didn't have anything in my pocket. But one of the best habits that I've continually practiced is to save faithfully one-tenth of all my earnings. The days you've dedicated at work, your efforts, sleepless nights, and early mornings should not go to waste. Reward yourself, that one-tenth is yours to keep.
6. Is it difficult to live in Dubai? What are your struggles? What's life like outside work?
At first, it felt like I couldn't find my space and didn't know how and where to start, being in a place and culture that is very different from where I was raised. But what motivated me is my determination to pursue my dreams. I know my capabilities, I have the skills and the drive to succeed. I am very much willing to start from the bottom and endure all the pains and hardships just to make my way up there, where I've always dreamed of.
7. What do you like about Dubai?
Dubai has so much to offer! It opened many doors of opportunities to me. If you are inspired, driven, and motivated; plus you have the right skills and mindset, you will go a long way in Dubai. With me, from the very beginning, even at a young age I already perceived seeing myself running a business using my skills and passion in the arts. By way of having your own, you will be able to express yourself freely, navigate your success in the arts while being rewarded financially as well. I believe I am too creative for "nine to five." And lastly, self-fulfillment knowing that you can make it big someday soon.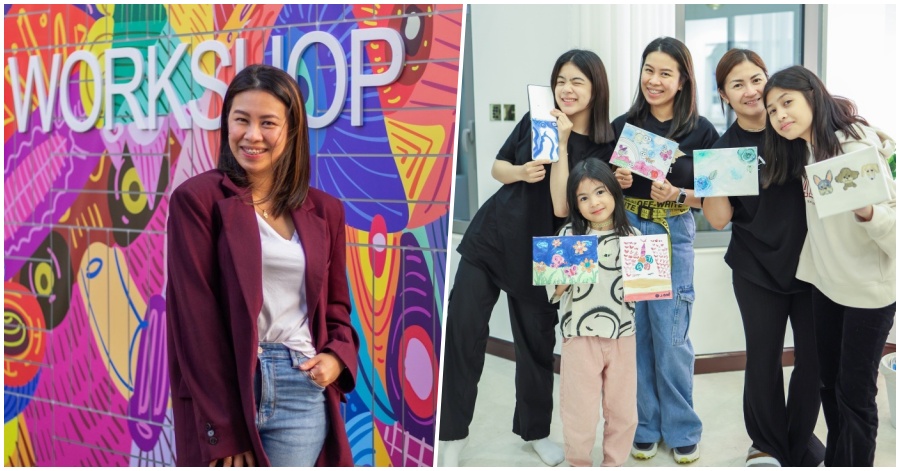 8. What do you NOT Like about Dubai?
None. I find that every circumstance is a door to prepare you for something greater.
9. What are your plans for your career/family/future?
Me and my team are aiming to expand AnneArtwear Project FZ-LLC.
10. You have any tips for kabayans when working/finding work/living in Dubai?
Focus on the positive side; whatever situation you are in, always sleep and wake up with an "attitude of gratitude." Count your blessings everyday. It always starts from there. It's not going to be easy but it's all going to be worth it!
Another attitude I continually practice is, I only have Plan A. I don't believe in Plan A-Z. My Plan B is always to make Plan A work. For me, we function better if there's no safety net. If you have other options it becomes a safety net. It's like saying. "If I fail, I have something else that will protect me," and that's not good. That means you start thinking about your other plans/options and everything, every thought that you put into that option. You're taking away every energy that is meant for Plan A. It's very dangerous to have other plans or options, because you're cutting yourself off from the chance of really succeeding.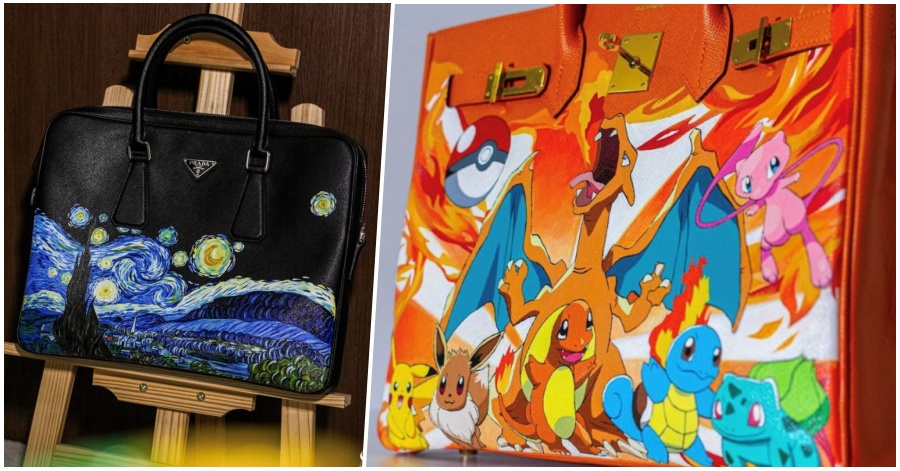 Follow "AnneArtwear Project" Online
According to Anz, her business, "AnneArtwear Project," is all about art that is wearable. They 100% meticulously hand-paint luxury brands or anything and anywhere the client desires. Some samples are bags, wallets, cardholders, passport holders, jeans, jackets, abayas, shoes, and more. They also collaborate with luxury brands, giving their products a more unique and stunning look.
To learn more about AnneArtwear Project FZ-LLC, you can visit its official website and social media pages, as follows:
Website: www.AnneArtwearProject.com
Facebook: Artobsessionby Anz
Instagram: @artobsessionbyanz
TikTok: @artobsessionbyanz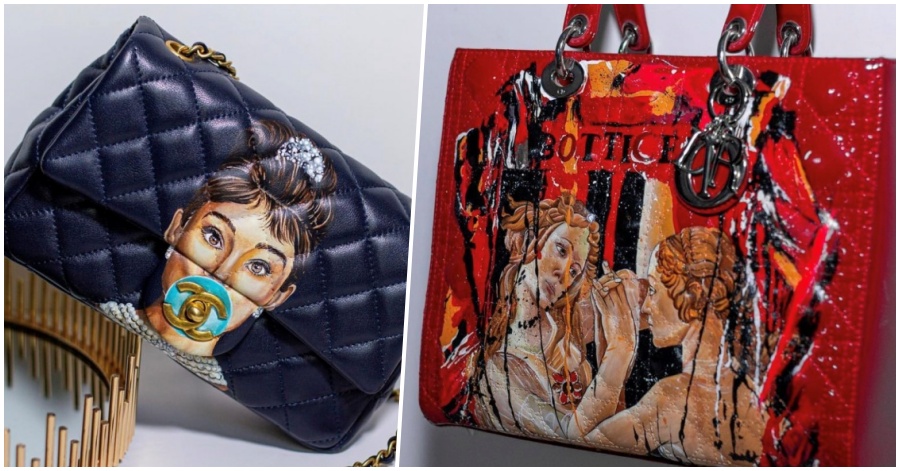 —————-
*Photos provided by Anz Soza
Are you an expat in Dubai? Do you want to be featured in the website? Send us an email telling us you want to be featured at admin@dubaiOFW.com and we will send you the set of questions! Let's help other Pinoys who want to come to Dubai understand what life in the UAE is like through your story.