Digital wallets have been around for quite some time, although they have definitely become more common these days, as a result of the pandemic. Since many people are staying at home and limiting their outside activities, the use of "e-wallets" have become part of the new normal.
Fortunately, when it comes to online shopping, people in the UAE have several options to choose from. In this article, we have compiled a list of the most popular e-wallets in the country. We will also be discussing the benefits of using such platforms, especially these days when more people are staying indoors.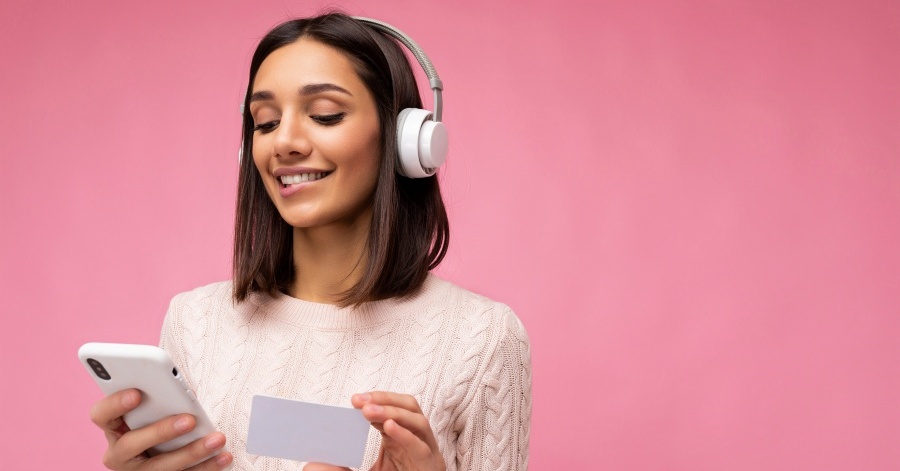 What is a Digital Wallet?
Basically, a digital wallet or e-wallet is a "virtual" wallet that people can use for paying bills, sending money, shopping online, and making other transactions. It usually involves a mobile app, which can be accessed anytime and anywhere, as long as there's an Internet connection.
In terms of usage, digital wallets are quite similar to credit cards and debit cards, though they often come with additional features and benefits. Notably, a digital wallet must be linked with a bank account or debit card, in order to start making transactions.
Benefits of Using Digital Wallets
Why should you consider using a digital wallet? Well, here are some practical benefits:
Safety. Using an e-wallet, you can buy items, pay bills, and make other transactions without having to leave the comfort and safety of your home.
Convenience. You don't have to go out or wait for a bank or store to open. With a digital wallet, you can access multiple services… anytime, anywhere!
Rewards. Many stores or "merchants" offer rewards if you use an e-wallet when buying from them. These rewards can come in the form of discounts, stored points, and other privileges.
Popular Digital Wallets in the UAE
Without further ado, here is a list of the most popular e-wallets available in the UAE. Some of these are "homegrown" digital wallets, while others are platforms introduced by global players.
1. Google Pay or GPay
Google Pay, or GPay, is a widely used platform, not only in the UAE but around the world. You can use it to make purchases, pay bills, or buy load for your prepaid phone. At the moment, Google Pay is available or those who have accounts with Emirates Islamic, Emirates NBD, Standard Chartered, and Mashreq.
The Google Pay app works on Android as well as iOS devices, making it super convenient, indeed! You can download it from the Google Play Store. Visit this link to learn more about Google Pay.
2. Apple Pay
As you may have guessed, this is a digital platform developed by Apple for iOS devices. So if you have an iPhone, iPad, or Mac, you can use this app for making purchases. Here in the UAE, Apple Pay is supported by Dubai Islamic Bank, Emirates NBD, Al Hilal Bank, Abu Dhabi Commercial Bank, and more.
You can download Apple Pay from the App Store. To learn more about this digital wallet, please visit this link.
3. Samsung Pay
If you happen to be using a Samsung Galaxy device, such as Galaxy A7, Galaxy S8, Galaxy S8+, Galaxy Note5, or Galaxy S7 Edge, you can use Samsung Pay for making online transactions. It is currently available for those who have accounts with Dubai Islamic Bank, Abu Dhabi Commercial Bank, Mashreq, and other UAE banks.
Samsung Pay can be downloaded from the Google Play Store. Check out this link to read more about this payment platform.
4. eWallet
This is a "homegrown" digital platform introduced by Etisalat. You can use eWallet to shop online, pay bills, send money, top-up your Etisalat mobile credit, pay transport fees, and avail of many other services. Perhaps the best thing about this platform is that you can use it to earn "Etisalat Smiles points," which entitles you to discounts and other rewards.
Whether you have an iOS device or an Android phone, you can use eWallet anywhere in the country. You can download it from the App Store or Google Play Store. To use the platform, you need to have a mobile phone, a working UAE mobile number, and a valid Emirates ID. If you're interested in using eWallet, please visit this link on Etisalat's official website.
5. Emirates Digital Wallet
Emirates Digital Wallet LLC (EDW) is the owner and operator of Klip, which is also known as "the UAE's digital cash" platform. It is part of a nationwide initiative that aims to promote the use of online payment methods, while reducing the use of cash payments. Developed and implemented under the UAE Banks Federation (UBF), it is available through 16 national banks in the country, including RAKBANK and Mashreq.
You can download Klip from EDW or any of the participating banks. Notably, you can also learn more about Klip through the official website of Emirates Digital Wallet.
6. PayBy
Launched in April 2020, PayBy is a recent addition to the growing list of digital wallets in the country. It was created by PayBy, a financial technology (fintech) company, in coordination with First Abu Dhabi Bank. Just like other e-wallets, it enables users to make cashless payments and transactions.
You can download PayBy from the App Store, Google Play Store, or Huawei AppGallery. To learn more about the platform, you can check out its official website.
As you can see, there is no shortage of digital wallet platforms in the UAE. Regardless of the mobile device that you are using (Android, iOS, or Huawei), or the banks that you have an account with (Emirates NBD, Mashreq, Standard Chartered, RAKBANK, Abu Dhabi Commercial Bank, Dubai Islamic Bank, etc.) – you are bound to find an e-wallet that suits your needs and preferences.
Besides, as more and more people are opting to stay at home and even work from home because of the pandemic, there is absolutely no doubt that digital wallets are here to stay. And speaking of making purchases, here is a list of online shopping websites in the UAE where you can buy various goods and services.