Trying out some Dymatize fitness supplements after they arrived from delivery today. The team from Sporter.com are always reliable in terms of their service in delivering ordered items. They call you first to make sure you're at home or at your office so you can get your package first-hand.
Here are some products from Dymatize that I've added to my current stack of bodybuilding nutrition.
———————
Before anything else, I just want to let you know that the Sporter Team has provided a discount coupon code which you can use to get a 10% discount on your shopping cart. Use the coupon code – ST-FX001 upon checkout when you shop at uae.sporter.com.
———————-
Related Posts:
Dymatize supplements in Dubai
Team Sporter Delivery of Dymatize Supplements Dubai
Note: Be advised that information and details posted here are based on the description of the products from the website. These products are not meant to treat or prevent any disease. It's best to consult your doctor/nutritionist for queries.
Dymatize BCAA Complex 2200
This Dymatize BCAA Complex 2200 has 2200mg of premium branched chain amino acids. This is taken for muscle recovery after a good and efficient workout.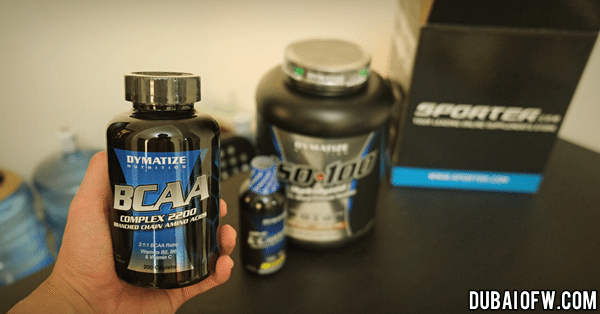 Buy Dymatize BCAA 2200 Complex here.
Dymatize ISO 100
Heard from the trainers in a local gym I visit that they this is a good product from Dymatize. The ISO 100 has only low total carbs (1% per serving) and low total fat (1% per serving). This is good if you want to develop lean muscle.
Buy Dymatize ISO 100 Whey Protein here.
Dymatize L-Carnitine Liquid
This is another type of amino acid that helps in the development and growth of muscles. I understand that this also helps in burning fat as L-carnitine is a stimulant of weight loss. As per product description, it says that this can last for a whole month.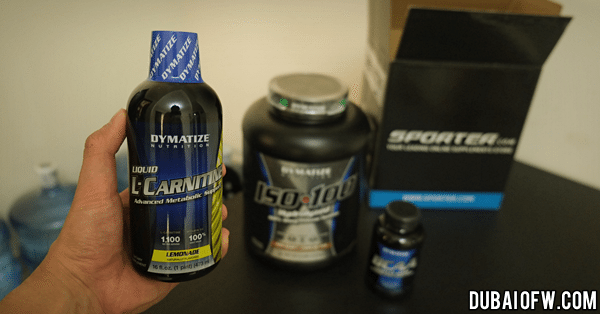 Buy Dymatize Liquid L-Carnitine here. 
Was only able to get 3 items this month because I bought a whey protein (ISO 100) weighing five pounds. My protein supply is running out so this new stock will last me for a couple of months again.
---
SPORTER DISCOUNT COUPON CODE:
Use this coupon code when you buy any item (protein powder, supplements, snacks, etc.) from Sporter.com and you will get 10% OFF your total purchase Apply the coupon code upon check-out! This deal is exclusive to our readers.
ST-FX001