The turn of the New Year introduces new government initiatives as well as systems that are being organized for better implementation.
From changes such as new bus routes, additional express bus services to neighbourhood safety initiatives, it can be said that the UAE is set to polish policies and services that can still be improved in terms of implementation.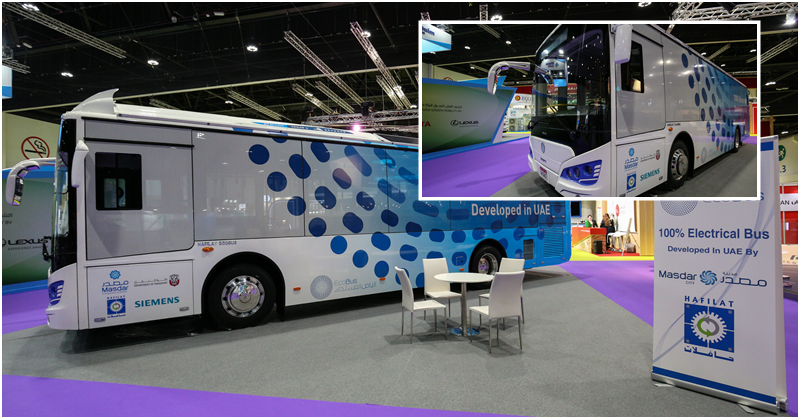 Free Bus Ride on UAE's First Electric Bus in Abu Dhabi until March
The very first fully electric bus in the UAE is now providing free service to residents of Abu Dhabi, at least in the next few months, as shared in a report by The National.
The Eco-Bus, which was developed and launched by Masdar, has started to ply a six-stop route between Marina Mall, Abu Dhabi Central Bus Station, and Masdar City.
The new bus has been added to the city's Department of Transport fleet and has been comprehensively tested to evaluate its performance.
With this development, authorities hope that this will enable the emirates to realize its sustainability goals. The electric bus service will be free for passengers until the end of March.
According to Yousef Baselaib, Executive Director for Sustainable Real Estate at Masdar, the launch of the Eco-Bus sets a great milestone for the UAE in a number of ways.
Masdar City, according to Baselaib, has established itself as "an incubator of sustainable mobility technologies." At this point, Masdar City has branched out to explore solutions beyond the confines of the city, with partners to benefit the global community.
The 30-seater bus operating on 150-km per battery charge employs solar panels to help maintain its power level. Furthermore, the bus was designed to resist the UAE's hot and humid climate, which can often take a toll on other electric vehicle designs.
Other than the free bus rides, the government's decision to invest in sustainable technology initiatives is indeed big news not only for the emirates, but also on a global scale — especially since other nations are developing similar types of technologies to benefit humanity.