Summer in Dubai can get pretty hot and one of the cool things if you happen to travel via Dubai International Airport is that Emirates is serving complimentary ice cream to all its customers.
Also Read: 6-Week Summer sale during the Dubai Summer Surprises season
The ice cream cups will be given out at Terminal 3 Departure Area and Transit Areas for passengers who will travel from or through Dubai.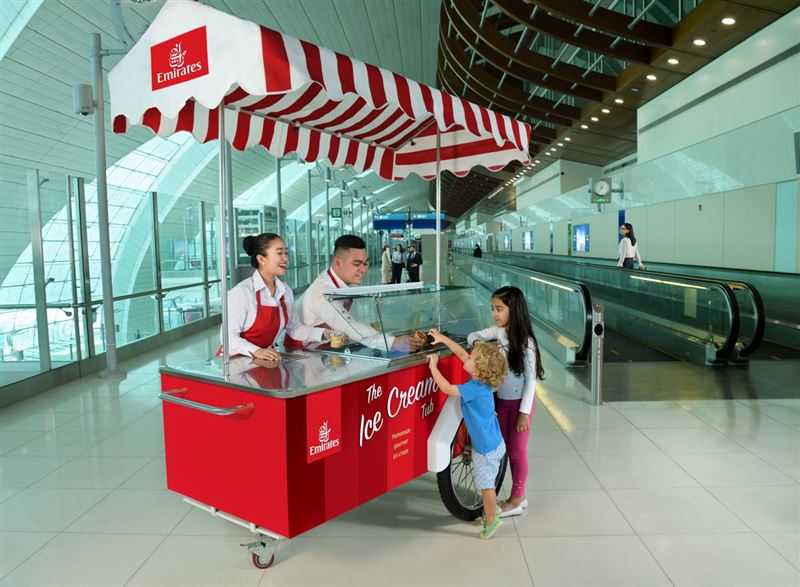 Emirates to Serve over 2 Million FREE Ice Cream During Summer in Dubai International Airport
Emperor, the brand of the ice-cream which is made in-house by Emirates Flight Catering (EKFC) as well as the airline itself is expecting to serve about 2 million cups of ice cream to its in the course of 3 months. This ice cream is also the same ice cream served in premium classes on certain flights to Europe and the UK, and in the seven Emirates lounges at Dubai International Airport.
Also Read: FREE Unlimited WiFi at DXB Airport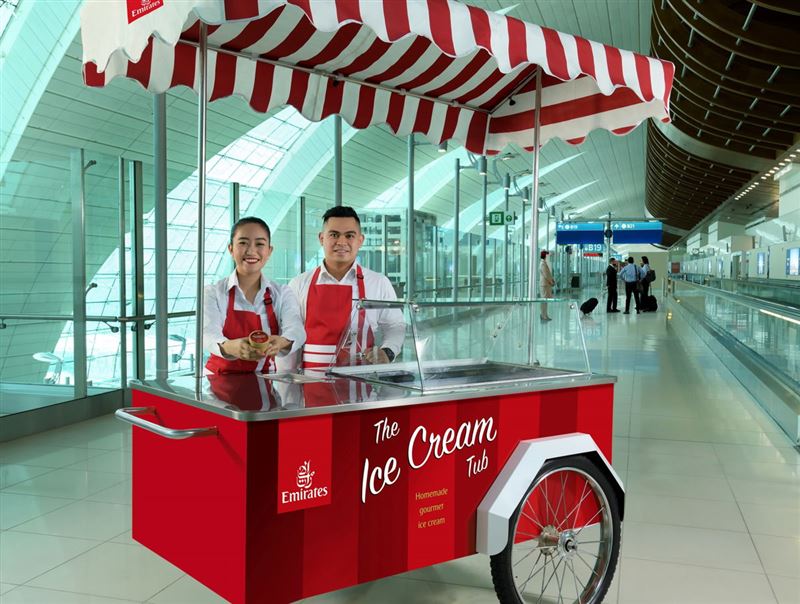 So in case you're wondering how you can get one, just find the Emirates branded ice cream carts located throughout the transit areas and departure areas of Terminal 3. There will be five flavours to choose from – Vanilla, Chocolate, Date & Arabic Coffee, Mango Sorbet and Lemon Sorbet.
Time of serving will be during peak departure times everyday from 12am to 3am, 12:30pm to 2:30pm, and 6pm to 9pm.
Emirates, the leading airline company, is always coming up with ways to create unique and interesting travel experiences for its customers. Now that summer season is upon us, this is definitely a nice treat for passengers as something to remember before they depart Dubai.
Emirates continually invests to provide an unmatched travel experience, and this simple but cool initiative is a reflection of its commitment to delighting customers.