By this time next year, we could be gazing up at a new, state-of-the-art structure at Gate Avenue, a premium cultural, leisure and retail development situated in the Dubai International Financial Centre (DIFC). The magnificent "DIFC Grand Mosque" is set to open in 2019.
The DIFC Grand Mosque will be accessible 24 hours a day from street level, via escalators and lifts. It will serve all five daily prayer times, along with Friday prayers and Ramadan prayers. Notably, the structure will be able to accommodate more than 500 worshippers.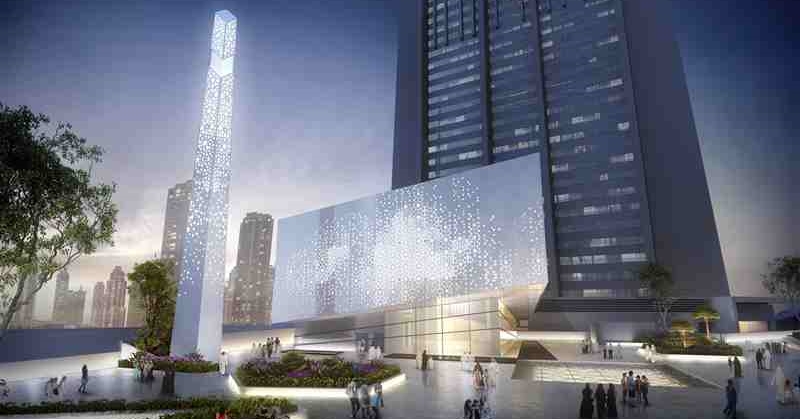 DIFC Grand Mosque Opening Next Year
"The DIFC master plan continues to introduce state-of-the-art, urban architecture that is designed to enrich the experience of our growing community of professionals, residents and visitors alike," stated Arif Amiri, the Chief Executive Officer of DIFC Authority.
"DIFC Grand Mosque, together with the broader world-class offering of Gate Avenue, marks an important addition to the interconnected ecosystem we have at DIFC, and bring a new dimension to the attractive infrastructure we have in place," he commented.
Here are the highlights of the DIFC Grand Mosque:
Modern, non-conformist design with traditional references
Shaped like "a cube within a cube" (like the iconic DIFC Gate Building)
Minimal exterior, elaborate interior featuring a main chandelier
Outer "cube" includes a hanging mashrabiya screen, providing shade to certain areas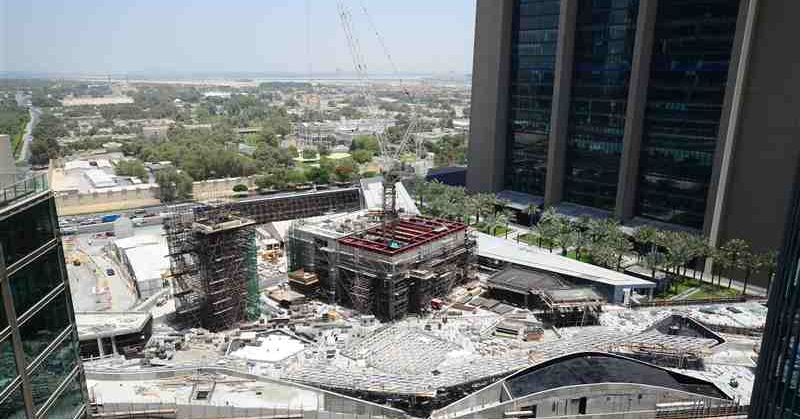 Geometric Islamic Patterns
Remarkably, the mashrabiya screen around the mosque is based on a geometric Islamic pattern. It is more "solid" around the service areas, while mostly open around the main prayer hall. Sloping up at one corner, the screen reveals the interior of the mosque to the public. At the same time, the corner remains "private" due to a reflective pool around the screen's sloping sides.
Part of Gate Avenue
The DIFC Mosque will be part of Gate Avenue, which spans a total of 660,000 square feet. Once its completed, Gate Avenue will feature more than 200 retail and dining outlets, leisure and entertainment options, along with the new DIFC Grand Mosque.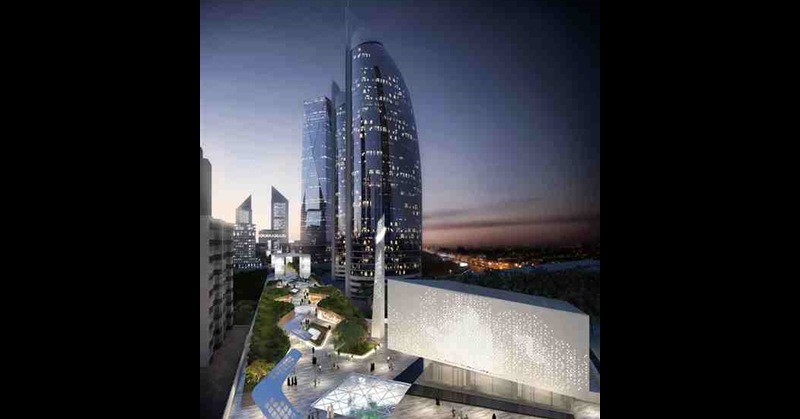 Speaking of mosques, one of the most popular destinations in the country is the Sheikh Zayed Grand Mosque. Situated in the capital, this magnificent structure is one of the best places to visit in Abu Dhabi — and in the entire 7 emirates of the UAE, for that matter!