A Filipino educator is just one step closer to winning a $1 million grand prize. Jesus Insilada, English teacher and principal at Caninguan National High School in Iloilo, Philippines — is among the top 10 finalists of the Varkey Foundation's Global Teacher Prize 2018.
Every year, this major event recognizes teachers who have made outstanding contributions to society. It is awarded under the patronage of the Vice President and Prime Minister of the UAE and Ruler of Dubai, His Highness Sheikh Mohammed Bin Rashid Al Maktoum.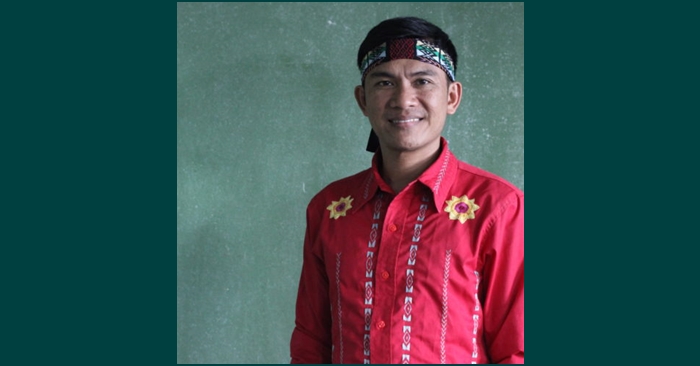 Pinoy Teacher Vies for $1-Million Grand Prize
The Global Teacher Prize was established by the Varkey Foundation, which aims to highlight the significance of teachers through their inspiring stories. It is currently on its 4th edition.
For this year's prize, more than 30,000 teachers from 173 countries around the world were nominated. These were narrowed down to 50 shortlisted candidates, announced Last December. Then, based on a rigorous set of criteria, the final 10 were selected and announced recently.
The winning teacher will be announced on March 18, 2018 at the Global Education and Skills Forum (GESF) in Dubai. All 10 finalists will be invited to attend the awarding ceremony, where the grand winner of the Global Teacher Prize will be announced live, on stage.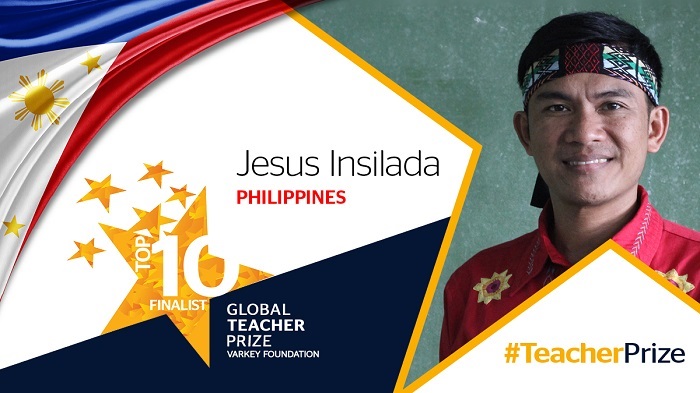 Multi-Awarded Filipino Contender
Jesus Insilada, the only Filipino among the top 10 finalists, hails from an indigenous people group in Panay, Bukidnon. Seeing the importance of culture and tradition in education, he integrated the Culture-Based Education (CBE) approach in the school curriculum.
Today, Insilada is the principal of (and teacher in) a high school in Iloilo, where more than 90 percent of the student population belongs to indigenous people groups. Because of his efforts to support and promote indigenous cultures, he has received national and international awards.
"I love teaching because it is an opportunity to touch, transform, and empower my indigenous students who are deprived and less privileged," Insilada stated. "Yet, they are very determined to reach their dreams through education to become productive members of the community, of the country, and of the world."
Here is a video featuring Jesus Insilada, shared by the Varkey Foundation Global Teacher Prize on YouTube:
The Top 10 Finalists 
Here are the top 10 finalists of the Global Teacher Prize — outstanding educators from around the world:
Nurten Akku – Ayvacik Pre-school, Samsun, Turkey
Marjorie Brown – Roedean School, Johannesburg, South Africa
Luis Miguel Bermudez Gutierrez – Colegio Gerardo Paredes IED, Bogota, Colombia
Jesus Insilada – Caninguan National High School, Lambunao, Iloilo, Philippines
Glenn Lee – Waialua High and Intermediate School, Waialua, Hawaii, United States
Diego Mahfouz Faria Lima – Darcy Ribeiro Municipal School, Sao Paulo, Brazil
Koen Timmers – PXL University College and CVO De Verdieping School, Belgium
Eddie Woo – Cherrybrook Technology High School, Sydney, Australia
Andria Zafirakou – Alperton Community School, London, United Kingdom
Barbara Anna Zielonka – Nannestad High School, Norway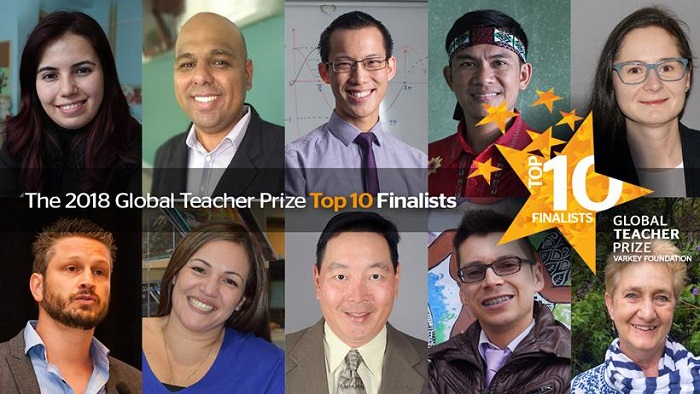 Congratulations, Jesus Insilada, for making it to the top 10! You make us proud to be Filipino; to us — you are already a winner! For more information, visit the Global Teacher Prize website. Meanwhile, to read inspiring stories of Filipinos in Dubai, check out our OFW Interviews section.