Did you know that Dubai is home to a vibrant Filipino community, with over 750,000 Filipinos living and working in this bustling city? Among the many cultural contributions they bring to the United Arab Emirates, Filipino short courses have gained popularity, offering a gateway to new skills and opportunities for both Filipinos and other residents of Dubai.
Let's take a look at the exciting world of Filipino short courses in Dubai, shedding light on the valuable knowledge and experiences they provide.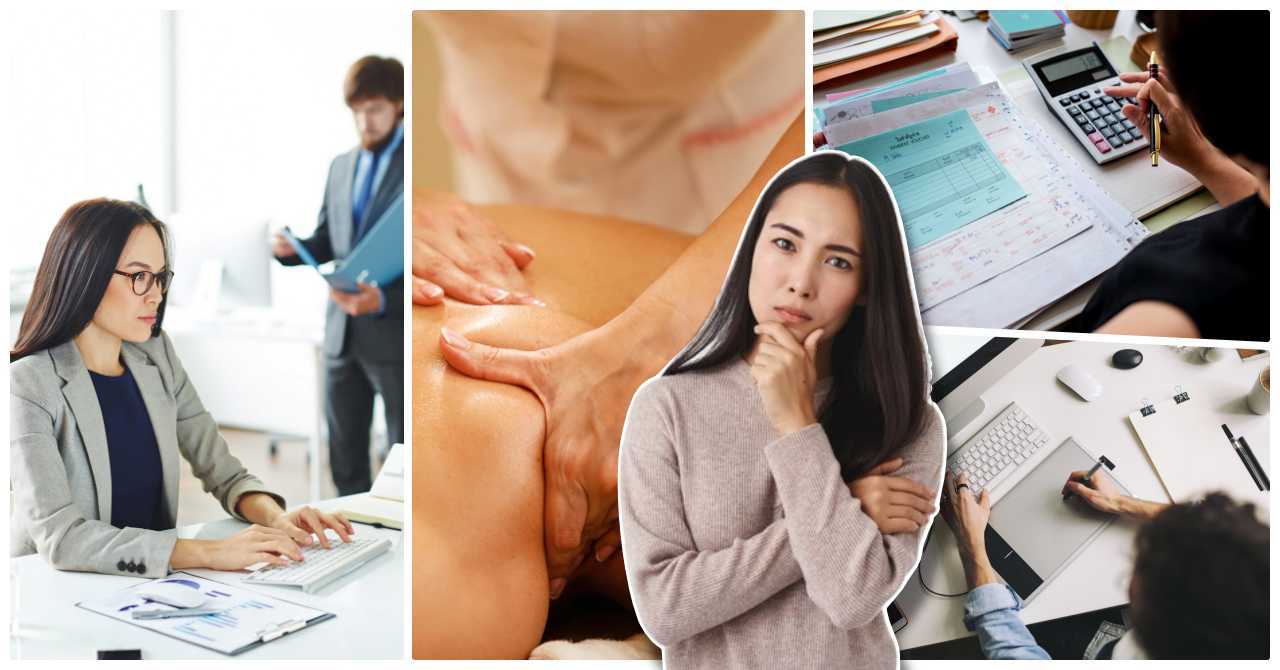 The popularity of Filipino short courses in Dubai can be attributed to several key factors.
First and foremost, they offer a convenient and accessible way for the Filipino diaspora in Dubai to enhance their skills and qualifications, thereby improving their career prospects in a highly competitive job market.
Additionally, these courses often focus on areas of expertise that are in demand in Dubai, such as hospitality, healthcare, and information technology, aligning perfectly with the city's thriving industries.
Moreover, the strong sense of community among the Filipino population in Dubai plays a significant role, as individuals come together to support one another in their educational endeavors.
These factors combined make Filipino short courses a sought-after option for personal and professional growth in the heart of the UAE.
Advantages of Taking up Short Courses in Dubai
Are you looking to enhance your skills, prepare for new career opportunities, or simply explore your interests? Short courses in Dubai can be your gateway to personal and professional growth.
Whether you're a resident of Dubai or considering studying in this dynamic city, read on to discover the exciting world of skill enhancement through short courses.
1. Skill Enhancement for Career Advancement
Short courses are an excellent way to bridge knowledge gaps and gear up for new work opportunities.
They enable you to stay ahead of the curve by acquiring expertise in areas that intrigue you.
Whether you're seeking to boost your employability or delve into a new field, short courses provide the practical training needed to excel in your chosen career path.
2. Diverse Offerings to Choose from
Various institutions in Dubai offer a wide array of professional short courses designed to meet market demands and enhance your skill set.
These courses span various disciplines, including business, finance, engineering, IT, healthcare, media, and political science, among others.
By enrolling in these innovative programs, you can earn Certificates of Proficiency that are not only valuable but also tailored to help you advance in your career.
3. Flexible Duration for a Well-rounded Experience
Short courses come with the advantage of flexible durations, typically ranging from one week to six weeks.
This variability provides an excellent opportunity to immerse yourself in academic, cultural, and social experiences, even if you're unable to commit to long-term studies.
Whether you're a local resident or an international student, this flexibility allows you to choose the course duration that best suits your needs.
4. International Exposure in Dubai
Dubai is not only a hub for short courses but also a city that offers a rich educational experience.
With its world-class universities and diverse culture, studying in Dubai can broaden your horizons and open doors to further academic pursuits.
Whether you're considering a Master's or Bachelor's degree, Dubai provides an ideal backdrop for your educational journey.
5. Language Proficiency in the UAE
One notable advantage of studying in Dubai is the UAE's high English language proficiency.
Thanks to the influence of the finance and tourism sectors, English is widely spoken and understood, making it easier for international students to communicate and thrive in a multicultural environment.
Short Courses Available for Filipinos in Dubai
Are you a Filipino living in Dubai looking to enhance your skills or explore new career opportunities? Dubai offers a diverse range of short courses that cater to various interests and career paths.
Digital Marketing
In today's digital age, digital marketing skills are in high demand. Learn the art of online promotion, social media marketing, and SEO to boost your career prospects.
Graphic Design
Unlock your creative potential by delving into graphic design. Develop your skills in visual communication and design stunning graphics.
Human Resources Management
Master the intricacies of HR management and gain valuable insights into workforce planning and talent development.
Business Management
Elevate your managerial skills with courses in business management, covering topics like leadership and strategic planning.
Accounting Professional
Acquire expertise in accounting principles and practices, a valuable skill in the business world.
Logistics & Supply Chain
Explore the world of logistics and supply chain management, crucial for the efficient movement of goods.
Massage Therapy
Learn the art of massage therapy and offer relaxation and wellness services.
Project Management
Become a certified project manager and take charge of successful project execution.
Keyboard Lessons
Master the keyboard and delight in the world of music.
Make-up – Basic
Unlock the secrets of makeup artistry with basic makeup courses.
IELTS Exam Preparation
Prepare for the IELTS exam to enhance your English language proficiency.
Web Design – Basic
Create captivating websites with basic web design skills.
Photography – Basic
Capture moments with basic photography courses.
Caregiver NC1
Gain skills and certification in caregiving for rewarding opportunities in healthcare.
Chartered Human Resource Analyst (CHRA)
Take your HR expertise to the next level with CHRA certification.
Certified Nursing Assistant (CNA)
Become a certified nursing assistant and contribute to the healthcare sector.
Healthcare Management
Acquire the skills needed to manage healthcare facilities effectively.
Medical Coding
Learn medical coding, a crucial role in healthcare administration.
Chartered Quantity Surveyor
Specialize in quantity surveying for construction projects.
Secretarial Management
Develop administrative and secretarial skills for various industries.
Health, Safety And Environment (HSE)
Ensure workplace safety and environmental compliance with HSE courses.
Facilities Management
Master the art of managing facilities and properties efficiently.
Leadership Management
Enhance your leadership skills to excel in your career.
Procurement Management
Gain expertise in procurement and supply chain management.
Supply Chain Management
Optimize supply chain processes for businesses.
Special Education – SPED
Make a difference in special education with SPED training.
Systems Applications Products – SAP
Become proficient in SAP, a widely-used enterprise software.
Warehouse And Purchasing Management
Efficiently manage warehousing and purchasing operations.
Laboratory Technician Assistant
Develop essential skills for working in a laboratory setting.
Arabic Language
Learn Arabic, a valuable skill for communication in Dubai.
Teaching Assistant
Support educators in classrooms as a teaching assistant.
Mechanical Engineering Professional
Advance your career in mechanical engineering with professional courses.
Electrical Engineering Professional
Enhance your skills in electrical engineering with specialized courses.
Autocad
Master AutoCAD for architectural and engineering design.
Computer Engineering Professional
Specialize in computer engineering for technology-driven careers.
Pharmaceutical Assistant
Enter the pharmaceutical industry with relevant training.
Dubai's diverse short course offerings cater to a wide range of interests and career goals. Whether you're looking to upskill, change careers, or explore new passions, you'll find a course that fits your needs. Take the first step towards personal and professional growth by enrolling in a short course that aligns with your aspirations.
Things to Consider When Taking up Short Courses in Dubai
Course Selection
Align with Your Goals: Choose a course that aligns with your career goals, interests, and aspirations. Consider whether the skills and knowledge gained will contribute to your personal and professional development.
Accreditation and Recognition
Verify Accreditation: Ensure that the institution offering the short course is accredited and recognized by relevant educational authorities. Accredited courses often hold more weight in the job market.
Duration and Schedule
Match Your Schedule: Assess the course duration and schedule to ensure it fits with your availability and other commitments. Some courses are intensive, while others offer flexible timings.
Course Content and Curriculum
Review Syllabus: Examine the course syllabus to understand what topics will be covered. Make sure it meets your expectations and learning objectives.
Instructors and Faculty
Check Instructor Credentials: Research the qualifications and experience of the instructors. Knowledgeable and experienced faculty can greatly enhance your learning experience.
Facilities and Resources
Access to Resources: Ensure that you have access to the necessary resources, such as libraries, labs, and equipment, required for your course.
Costs and Fees
Budget Considerations: Evaluate the total cost of the course, including tuition fees, materials, and any additional expenses. Explore scholarship or financial aid options if available.
Location and Commute
Convenience: Consider the location of the institution and your commute. Proximity to your residence or workplace can save you time and transportation costs.
Language of Instruction
Language Proficiency: Confirm the language of instruction and ensure you are proficient in it. Dubai offers courses in various languages, including English and Arabic.
Support Services
– Student Support: Inquire about available student support services, such as academic counseling, career guidance, and mentoring.
Networking Opportunities:
– Networking Events: Explore whether the institution offers networking opportunities, seminars, or workshops that can enhance your professional connections.
Reputation and Reviews
– Research Feedback: Seek feedback from current or former students, or read online reviews to gauge the reputation of the institution and the course.
Visa and Legal Requirements
– Visa Regulations: If you are an international student, ensure that you understand and meet the visa and legal requirements for studying in Dubai.
Future Opportunities
– Career Advancement: Consider how the short course aligns with your long-term career goals and whether it can open doors to further educational opportunities.
Cultural Awareness
– Cultural Sensitivity: Familiarize yourself with the local culture and customs to ensure a respectful and harmonious experience while studying in Dubai.
Taking up short courses in Dubai can be a rewarding endeavor, offering the chance to acquire new skills, expand your knowledge, and advance your career.
By carefully considering these factors, you can make an informed decision and embark on a successful learning journey in this dynamic city.
Where to Enroll for Short Courses in Dubai
Address: Al Zarooni Building – Deira – Dubai – United Arab Emirates
Contact number: +97142340401
Google Map Location:
Filipino Institute UAE stands out as a premier institution for short courses in Dubai, particularly for Filipinos.
Since its inception in 2015, it has graduated over 100,000 students worldwide.
Offering a diverse range of programs, including Professional Diplomas, Certifications, Virtual Classes, and Free Online Courses, it has established partnerships with respected institutions.
Filipino Institute is certified by KHDA and attested by MOFA-UAE, ensuring quality education.
Student testimonials emphasize the excellence of its instructors, notably Mr. Edmund Q. Abuso, who fosters a familial learning environment.
FI is highly recommended for career advancement and a supportive community of learners.
Address: Office #216 Sheikh Rashid Bldg – Al Maktoum Rd – Dubai – United Arab Emirates
Contact number: +971588795395
Google Map Location:
The Pinoy Training Center (POWER) in Dubai stands out as an exceptional choice for Filipinos seeking short courses.
Owned entirely by Filipinos, led by Engineer Jim Mahan, and established in Abu Dhabi in July 2018, POWER is committed to becoming the foremost provider of accredited technical and vocational education courses in the UAE.
Their mission to empower individuals with both technical and behavioral skills for global competitiveness is evident in their diverse course offerings, spanning from accounting and graphic design to solar panel installation and cruise ship crew training.
With a strong emphasis on quality education, POWER is a prime destination for Filipino learners in Dubai.
3. Filipino Academy UAE
Address: Office 5005, Ibis Business Center – Al Rigga Rd – Deira – Dubai – United Arab Emirates
Contact number: +97143266144
Google Map Location:
Filipino Academy UAE is known as a top choice for Filipinos in Dubai seeking short courses.
The institution is lauded for its dedicated staff, known for their approachability and accommodation of students' needs.
The teaching quality shines, with instructors like Sir Ace, who bring professionalism, energy, and years of experience to the classroom.
Students commend the academy for fostering knowledge and skills growth, evident in their course outcomes.
Whether it's first aid or specialized training, Filipino Academy UAE's commitment to excellence makes it a hub for fulfilling educational dreams in Dubai.
Address: 16-1 Sheikh Rashid Bldg – Al Maktoum Rd – Dubai – United Arab Emirates
Contact number: +971588795395
Google Map Location:
Filipino Academy UAE, also known as Kabayan DXB, prides in the fact that it is the pioneering training center for Filipino expats in Dubai.
Its distinction lies in being the oldest institution offering short courses designed to equip Filipinos with essential skills for a future-proof career.
Their commitment to knowledge-sharing fosters a sense of community among fellow Filipinos, reinforcing the spirit of solidarity and empowerment.
Kabayan DXB's dedication to helping others and its longevity in the field make it a trusted and valued resource for Filipinos seeking personal and professional growth in Dubai.
5. Philippine Business School
Address: Aspin Commercial Tower – 6th Floor, Unit 602F – Sheikh Zayed Rd – Dubai – United Arab Emirates
Contact number: +97142864283
Google Map Location:
The Philippine Business School stands out as a premier educational institution in Dubai for Filipinos.
With a strong commitment to shaping future global business leaders, they offer a diverse range of short courses and professional education opportunities in partnership with renowned universities.
Their focus on innovative teaching methods and a team of Filipino professionals ensures a high-quality learning experience.
The school's mission is to nurture critical thinking, leadership aspirations, and global competencies in its students, making it a great choice for Filipinos seeking to advance their careers in the dynamic business landscape of Dubai.
Address: Block 13 – Office 129 – First floor – Al Sufouh – Dubai Knowledge Park – Dubai – United Arab Emirates
Contact number: +97143914777
Google Map Location:
With over two decades of experience, ITI has established itself as a premier destination for Filipinos seeking short courses in Dubai.
Specializing in technical training, ITI offers comprehensive solutions for the education, IT, and language sectors.
Their commitment to delivering top-notch, cost-effective training is complemented by benefits such as guaranteed success, flexible scheduling, and expert guidance.
ITI stands as Dubai's leading institution, providing a pathway to training and professional excellence.
Frequently Asked Questions
1. What Are Short Courses?
Short courses are brief, focused educational programs that offer specialized knowledge and skills in a shorter duration compared to traditional academic programs. They can last from a few days to a few months.
2. Why Take Short Courses in Dubai?
Dubai offers a diverse range of short courses catering to various interests and industries. It's a dynamic city with a thriving job market, making it an ideal place to upskill and enhance your career prospects.
3. Are Short Courses Accredited in Dubai?
Many short courses in Dubai are offered by accredited institutions. However, it's essential to verify the accreditation of the specific course or institution you plan to enroll in to ensure its recognition.
4. Who Can Enroll in Short Courses?
Short courses in Dubai are open to a wide range of individuals, including professionals seeking skill enhancement, students exploring new fields, and even tourists looking for short-term educational experiences.
5. Do Short Courses Have Entry Requirements?
Entry requirements vary depending on the course and institution. While some short courses have no prerequisites, others may require prior knowledge or specific qualifications. Always check the course details for prerequisites.
6. How Long Do Short Courses in Dubai Typically Last?
Short courses can vary in duration, typically ranging from a few days to a few months. The length depends on the course content and intensity. Choose a duration that suits your schedule and learning goals.
7. What Are the Costs of Short Courses in Dubai?
The cost of short courses varies widely based on factors like course length, institution reputation, and course content. It's advisable to research and compare costs across different providers and inquire about any available financial aid or scholarships.
8. Can International Students Take Short Courses in Dubai?
Yes, Dubai welcomes international students for short courses. However, international students may need to fulfill visa requirements, such as obtaining a student visa, depending on the course duration and their nationality.
Summary
In conclusion, Dubai's vibrant Filipino community, numbering over 750,000, adds a rich tapestry of culture to the bustling city of Dubai.
Among the numerous contributions they bring to the United Arab Emirates, Filipino short courses have emerged as a valuable resource.
These courses not only cater to Filipinos seeking to enhance their skills but also offer a pathway to learning for residents from diverse backgrounds in Dubai.
As we've explored the world of Filipino short courses in this dynamic city, it becomes evident that these programs not only provide valuable knowledge but also foster a sense of community, contributing to the ever-evolving tapestry of Dubai's multicultural landscape.
READ NEXT: 12 Reasons Why Filipinos Want to Work in UAE