Meet Roi Lester, a young and ambitious sales manager working for an IT company in Dubai. Only 22 years old, he already has a lot of experience working in different industries. Even while in college, Roi was already working as a fastfood service crew and as a telecom sales agent. When he graduated, he worked in a BPO/Call Center and in 9 months, he was promoted to Assistant Supervisor.
In Dubai, he was in the F & B industry before landing his current job. In only a year, he was lucky to have found a job with a good working environment. He is happy with the healthy working relationship he has between his colleagues and bosses.
We can sense Roi's focus and drive to exceed. This teaches us expats that while we are already out of comfort zones for being in another country, let us all push ourselves forward to excel in the fields we've chosen. So let's make the most of our time here and work harder and smarter. Read the rest of our OFW interview with Roi below.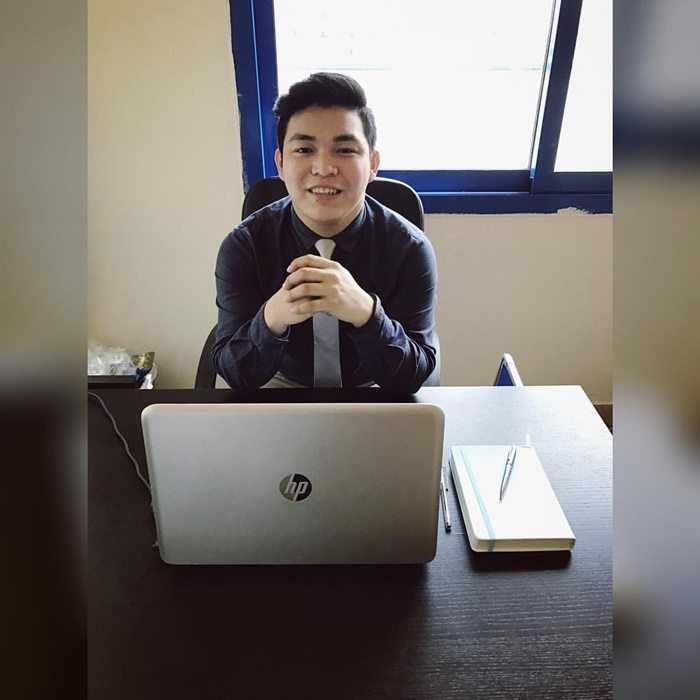 OFW Profile: Pinoy IT Company Sales Manager
Nickname: Roi Lester
Age: 22
Current Profession: Sales Manager
College course: Computer System, Design, and Programming
How many years in Dubai? 1 year 9 months
OFW Profile: Sales Manager
1. Tell me about yourself.
Hello there! My name is Roi Lester Gabriel and they used to call me "Roi" or "Lester." I am 22 years old and currently working as Sales Manager in an I.T company in Bur Dubai. I took up Computer System, Design, and Programming at ACLC College Taytay. It is a two-year course. I am in Dubai for 1 year and 9 months now.
2. Why did you come to Dubai?
I came to Dubai to experience a completely different lifestyle. To start working on my dreams- the dreams that are becoming real now. A tax-free system is superb! And I think because it is the home of many nationalities in which it may help to change the "old" you by meeting and by making friends with them.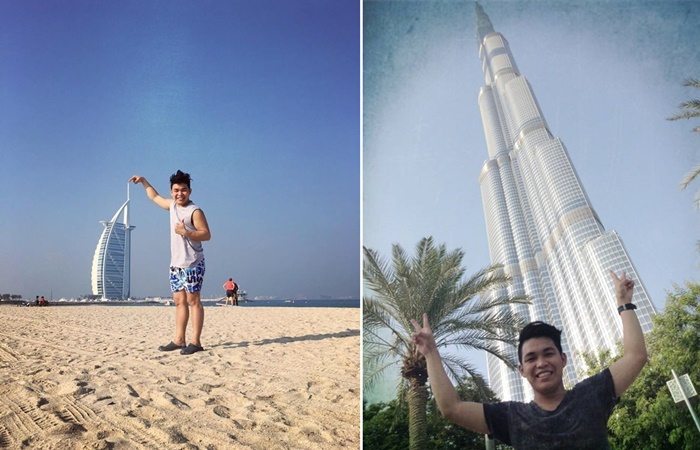 3. What were your previous jobs?
In the Philippines, I started working as a Service Crew in the number one fast food shop and was promoted as Crew Trainer. I also worked as a TeleSales Agent for a telecom company. I was a working student back then. When I graduated in college, I entered the BPO/Call Center world- in which I first worked as Data Entry (U.S Account) encoder for 9 months and was promoted as Assistant Supervisor.
In Dubai, I first worked in a fastfood restaurant for 6 months and to a Semi-Fine Dining Restaurant/Coffee Shop in DAFZA for 6 months too before I landed to my current job. (Some of you may think that I am a job hopper-Maybe you are right. But because I always believe to myself that I can find a suitable job for me, and because I also know my capabilities, your answer might be wrong too.
4. How do you find your current job? Are you happy/satisfied with it?
I found my current job through my roommate. He referred me to their client who's looking for their first employee as the company's business is getting bigger. He hired me as Sales Engineer and now a Sales Manager. I am very satisfied with my current work because of my bosses (by having a genuine heart), my colleagues and because we're treating each other as family. So, guys, please be patient in looking for a job, your first experience may not be the one you are looking for, but BE PERSISTENT and wait for God's perfect timing. You will find an appropriate work for you.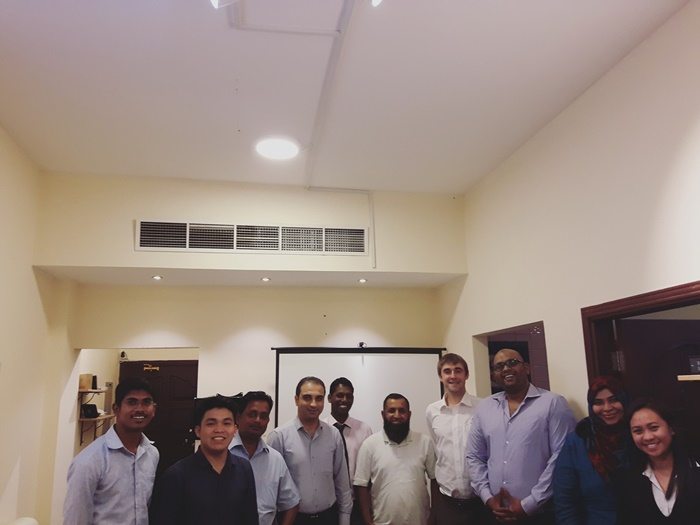 5. Are you able to save in Dubai? Why/How?
I was able to save in the Philippines thru putting my money in a well-known Insurance company (Money Savings account that has good interest.) I am a type of person who wants to have obligations. I want it that way because If I have the money in my hands, there's a possibility that I will just spend it in buying foods and stuffs (which Dubai has a lot to offer). So, I oblige myself to save money first before spending.
To my fellow Kababayan, always remember that there is #1 RULE in working abroad (and in life as well): Income minus Savings equals Expenses. By this, you can achieve whatever your goals are. You should be strict to yourself but at the same time you must have a work life balance too. Spend when you can. Always be a positive person so you can attract good things. Never ever indulge yourself in a loan or in big debt especially if that is ONLY for things that you "WANT" and not for the things that you really "NEED."
6. Is it difficult to live in Dubai? What are/were your struggles? What's life like outside work?
For me, it's not that difficult to live in Dubai since I am an independent type of person. It is very delightful here- not to mention the beaches, big artistic buildings, the metro train and etc. If you are planning to live and work in Dubai, please always follow their rules for your own safety. I always miss my family and close friends back home but since we are in a new generation and technology is becoming the future, you can always find ways to talk to them via voice or video call.
Life outside work is not BORING. After work or during my off day (Friday), I always make it to a point to go out and spend my day to go to many places. (you have to think of your budget for this, it should not affect your savings though). So, explore this wonderful city and be the "NEW" you.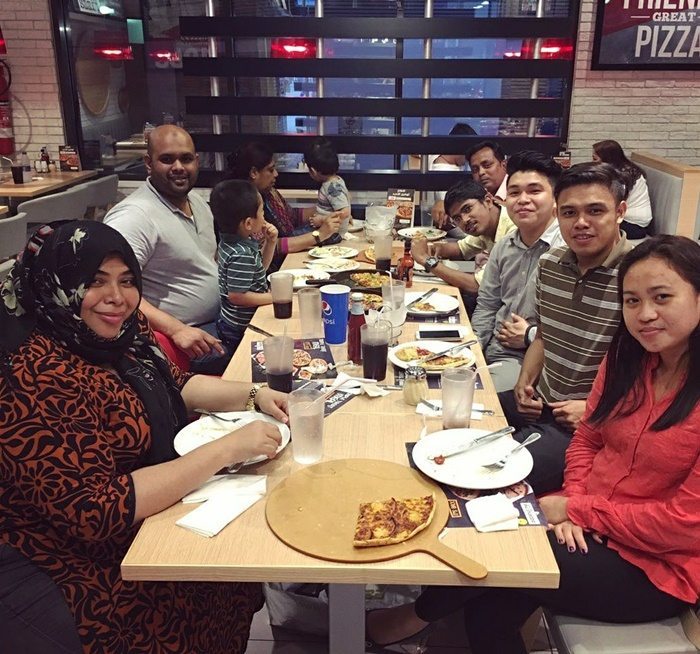 7. What do you Like about Dubai?
Dubai (or the UAE) has been and continues to be the land of opportunity and home for many nationalities. Though there is a lot of restriction, the people of this city are very disciplined. I really like the one-call-away supermarket/mini restaurants (You just need to call them and they will deliver the things you needed). And of course, because it is the land of many "World's bests."
8. What do you NOT Like about Dubai?
Please take note that during summer, you will experience extreme heat here. The water is very hot too. You must put a sunscreen if you are planning to roam around the city under the lovely sun.
9. What are your plans in your career/family/future?
All of us have different plans in life. As my boss is always saying; "Do not be a forever employee. Build your own business." (He's very open about that matter.) So, while I am young, and since I have two investments now (Insurance + House), I still need to work hard to create my own business here or in Philippines, By God's grace. I will achieve everything in God's perfect timing. Family should always be the first one who will benefit from your success. No matter how big it is. Be a family-minded person. Be futuristic, but you must set your feet to keep moving forward.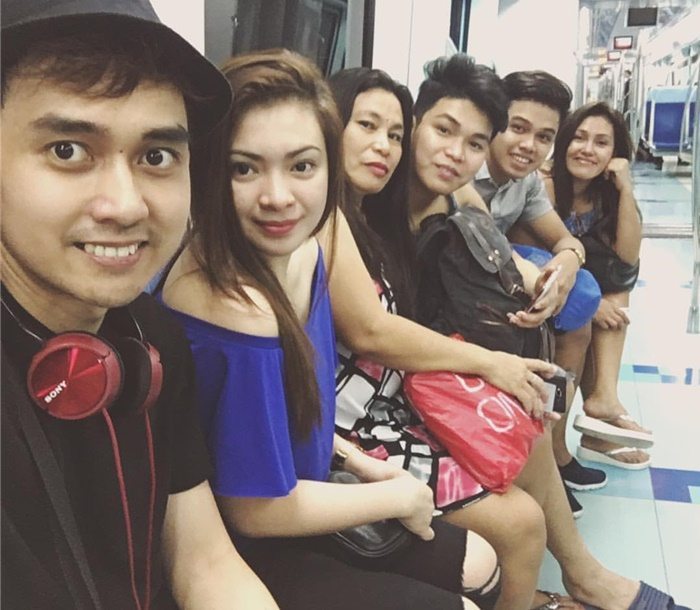 10. You have any tips for Kabayans when working/finding work/living in Dubai?
To those people who has a lot of dreams, start making it a reality now, do not wait for the opportunities to disappear. Even if you try and fail, keep trying, take small simple steps forward. Your dreams have value; keep moving towards them, even if you face setbacks and challenges. Moving forward with your dreams means starting with the first step.
To those Filipinos who are still looking for a job, pray for it. Always claim that you can surpass the struggles. Do not be too "choosy." The beginning is always the hardest.
If you are currently working in Dubai, make yourself busy at work and think of it as if your own company. Whatever lessons you are getting from that experience, it will be your "sword" to a big fight of your life- which is creating your own business somewhere else.
Connect with Roi on Social Media:
Facebook: facebook.com/pururoi
Instagram: instagram.compururoi/
—————————————
*Photos provided by Roi
Are you an Expat in Dubai? Do you want to be featured in the website? Send us an email telling us you want to be featured at admin@dubaiOFW.com and we will send you the set of questions! Let's help other Pinoys who want to come to Dubai understand what life in the UAE is like through your story.