Sir Tom Jones headlines the first night of the Dubai Jazz Festival held at the Dubai Media City Amphitheater. The crowd was packed as they listened to the top singer-songwriter from Welsh.
February 22 – Tom Jones – Emirates Airlines Dubai Jazz Festival 2017
Tom Jones Concert in Dubai Photos
Here are some pictures of last night's concert: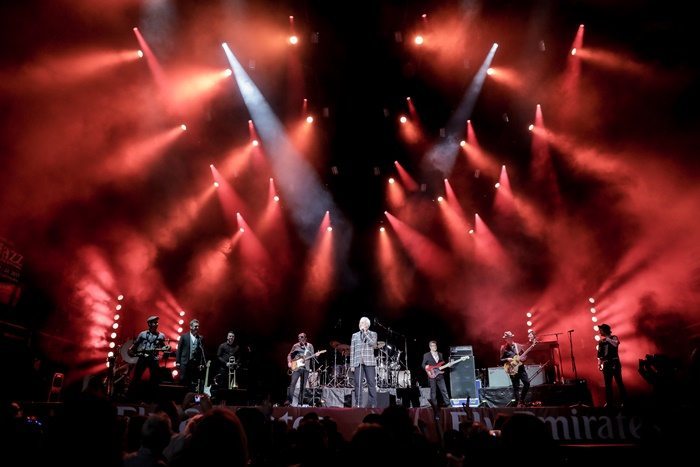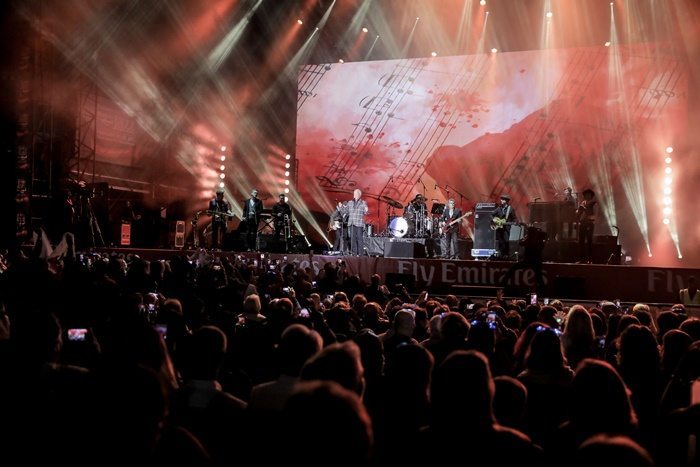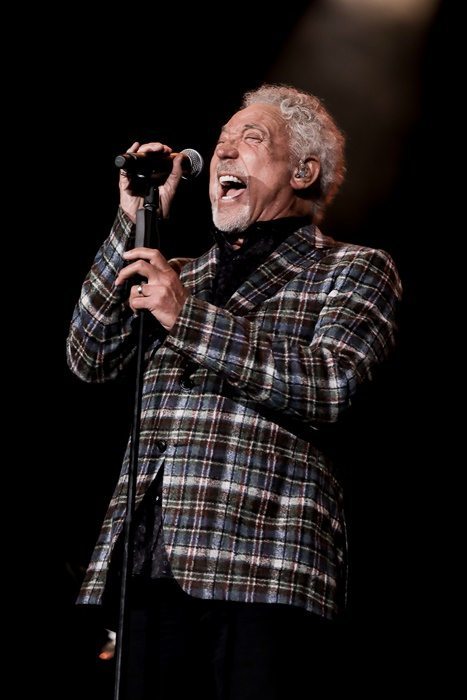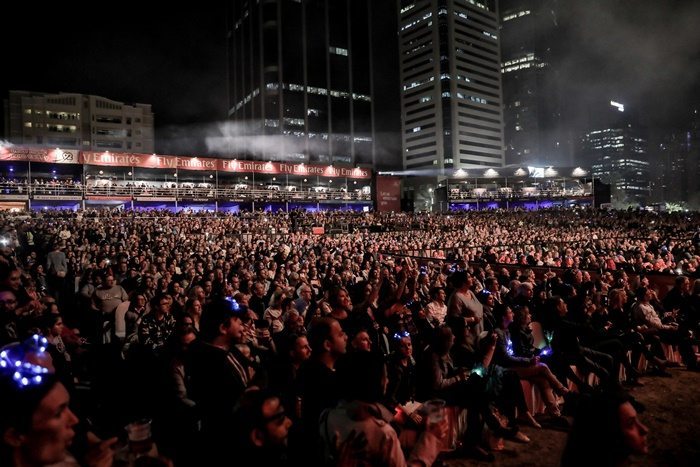 Sir Tom Jones dazzled Emirates Airline Dubai Jazz Festival fans with a stunning live performance this evening, February 22nd. This irresistible show traversed musical eras and genres and cut across class, age and gender barriers like no other to demonstrate the power of the song and the voice to an incredible audience. This was truly a night not to be missed with an eclectic series of cult classics and hits, including 'Mama Told Me Not to Come', 'Delilah' 'Sex Bomb', and 'Green, Green Grass of Home'.

Sir Tom was supported by one of New York's most entertaining live acts The Rad Trads, featuring powerful horns, driving rhythm section, and four captivating lead vocalists.

For the first time ever, the event featured two secondary stages presenting the Anghami Sessions powered by Yamaha that presented exceptional local and regional talent. Rouba Zeidan and Postcards showcased on the first night.

The 15th anniversary of Emirates Airline Dubai Jazz Festival taking place at the Dubai Media City Amphitheatre will also see award-winning singer, songwriter and record producer Mariah Carey and the biggest Latin recording artist in music history, Enrique Iglesias, taking the stage on February 23rd and 24th respectively.