Carrefour is multination corporation under the retail industry. It is French company with international operations, including Carrefour UAE. Carrefour is traded as CA CAC 40 Component on Euronext Paris. It was founded on January 1, 1958 and today, it is 62 years old already. Its founders were Marcel Fournier, Jacques Defforey, and Denis Deffory.
In the UAE, Carrefour is a joint venture with Majid Al Futtaim Group.  If you are searching for a job in this company, please check out the information below on how you can apply for available positions.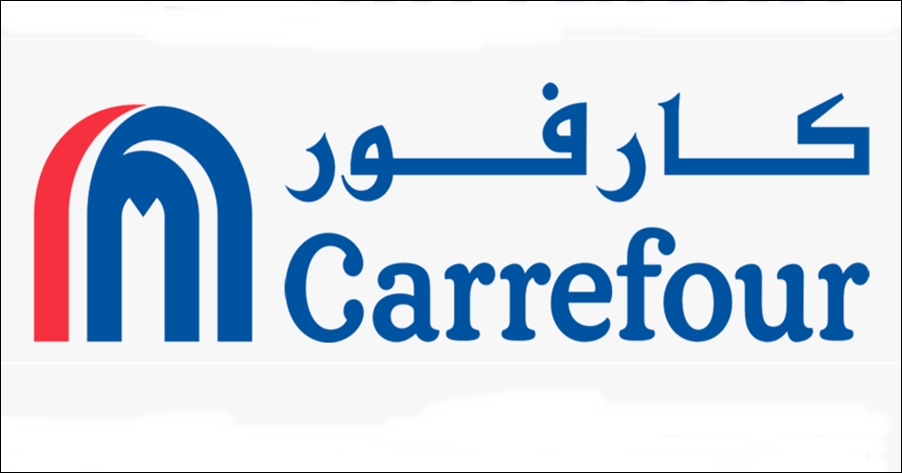 How to find a job in Carrefour in the UAE
Carrefour has its own career website at https://www.carrefour.com/en/hr-work-carrefour. On this website, you have the options to choose from these buttons: "I'm applying!", "Who are your employees?", "I want to know about your jobs", "I am finding out about your HR commitments." Or you can just utilize the search bar.
When you click the "I'm applying" button, you will be redirected to https://recrute.carrefour.fr/. There you will find open jobs, contracts, and locations. If you are planning to get a job in the UAE, make sure to choose the UAE location.
Other platforms you can use to find jobs in Carrefour are LinkedIn and Indeed.
Carrefour History
The history of Carrefour started in 1960, when the first shop was opened within suburban Annecy. The first shop was located near a crossroad. The founders were attended many seminars where they got the influence from Bernardo Trujillo, the "Pope of retail." Carrefour was the first shop in Europe to open a hypermarket, a department store, and a big supermarket within the same store. The first hypermarket was located in Saite-Genevieve-de-Bois on June 15, 1963. In 1976, the company introduced Produits libres, a private label line of fifty food such as biscuits, oil, pasta, and milk. In 1999, Carrefour merged with Promodes or called the Continent, which was one of its major competitors during that time.
A lot then happened in the 20th century. In September 2009, the company changed its logo. In May 2011, Carrefour realized that its growth was stagnant and that its competitors were increasing. And during the same time, it opened its Carrefour Planet in Western Europe to improve its business situation.
Carrefour's international operation included its store in the UAE, which is a joint venture with Majid al Futtaim.
Facts & Figures
Carrefour is a French multinational company.
This company was traded as Euronext Paris: CA CAC 40 Component.
It is under the retail industries.
It was founded on January 1, 1958.
The company is now 2 years old.
Currently, it has 12,225 locations.
Its key people include Alexandre Bompard, Chairman and CEO.
Its products include cash & carry, warehouse club, discount store, hypermarket, supercenter, supermarket, superstore.
Its revenue in 2018 was €74.142 billion.
Its operating income, net income, total assets, and total equity were €2,080M, €1,314M, €50,802M, and €11,675M in 2019 respectively.
It has approximately 321,383 employees.
List of products/services Carrefour handles
Subsidiaries
Hypermarkets
Supermarkets

Carrefour Bairro,
Carrefour Market (Formerly Champion as of 2008),
Champion Mapinomovaoe,
Globi,
Carrefour GB,
GS,
Carrefour Mini,
Gima, Supeco

Convenience stores

Carrefour Express,
Carrefour City,
Carrefour Contact(fr),
Carrefour Montagne(fr),
5 minutes,
8 à Huit, Marché Plus,
Proxi (supermarket)(fr),
Sherpa(fr),
Dìperdì,
Smile Market,
Express,
Shopi (supermarket)(fr)

Cash & Carry

Promocash,
Docks Market,
Gross IPer
All Categories
Fresh food

Fruits & vegetables
Chilled food counter
Dairy & eggs
Fish & seafood
Food to go
Meat & poultry
Ready to cook
Others

Food cupboard

Biscuits, crackers & cakes
Breakfast cereals & bars
Chips, dips & snacks
Chocolate & confectionery
James, honey, spread
Nuts, dates & dried fruits
Tins, jars & packets
Others

Bakery

Arabic bread, wraps & flatbreads
Bread & rolls
Crackers & bread sticks
Croissants, pastries & cakes
Sweets
Others

Frozen food

Fish & seafood_frozen
Frozen fruits & vegetables
Ice-cream & desserts
Ready meals & appetizers
Others

Beverages

Coffee
Juices
Kids drinks
Powdered drinks
Soft drinks
Tea
Water
Others

Bio & organic food

Bio food cupboard
Free from
Meat, fish & poultry
Organic baby food
Organic dairy products
Organic drinks
Organic frozen products
Organic fruits & vegetables
Others

Baby products

Baby healthcare
Baby travelling
Changing & bathing
Feeding accessories
Milk, food, & juices
Nursery & safety
Baby clothing
Others

Cleaning & household

Candles & air fresheners
Cleaning supplies
Disposables & napkins
Laundry & detergents
Tissues
Food storage, foil & cling film
Garbage bags
Eco friendly
Others

Beauty & personal care
Health & fitness
Smartphones, tablets, & wearables
Electronics & appliances
Fashion & appliances
Fashion, accessories, & luggage
Home & garden
Pet supplies
Toys & outdoor
Stationery & school supplies
Kiosk
Automotive
What it means to work in Carrefour
Here are some of reviews and feedback of employees working for
Salesman: Good
"It was a very good experience to work with Majid al Futtaim carrefour hyper market for so many years and I have learned a lots of things in this period of time and I'm very thankful for it."
Stocker: Good experience
"You can get more experience about Retail marketing and products knowledge.
You can learn how to handling customers.
Get new experience work with different nationality."
Sale supervisor: I have experience as sale supervisor to control merchandiser of different electronic companies
"I have worked in Carrefour for one years.it was my good experience with such a big company which improved our skill how to control merchandiser and how to handle customer which is very important for every business."
Merchandiser: Good experience
"It was very good experience.
You feel that you work with a big family.
I passed by too many positions that helped me to extend my experience"
Contact Information:
Address: 43 27th St., Dubai, United Arab Emirates
Main Telephone Number: +971 8000 73232
Website: https://www.carrefouruae.com/