Gulf News is an English newspaper in Dubai, United Arab Emirates. Gulf News is one the biggest names in the UAE media industry. The newspaper is published in both English and Arabic. It has the widest circulation in the country.
The newspaper was first published on 6 March 1990, making it one of the youngest newspapers in the region. Gulf News is owned by Al Nisr Publishing, which is a subsidiary of Dubai-based investment company ENBD. It is the most popular English-language newspaper in the UAE.
If you are searching for a job for this company, please check out the information below on how you can apply for available positions.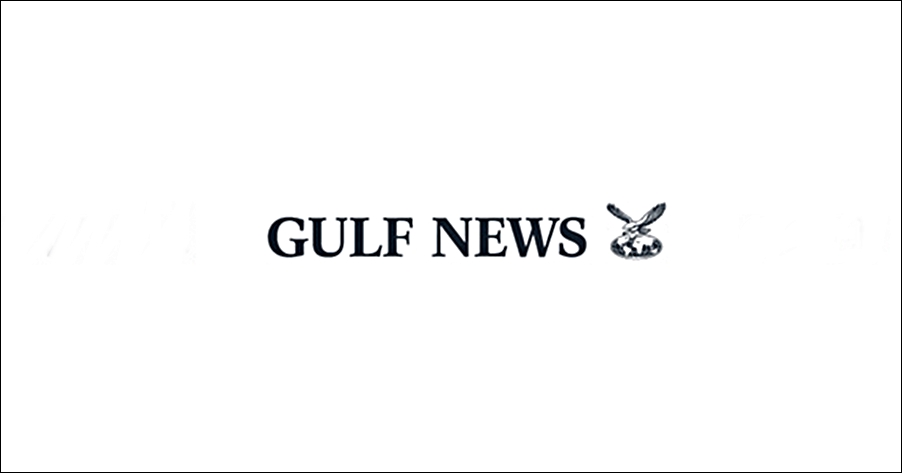 How to Apply for a Job in Gulf News in the UAE
You can easily apply for a job in Gulf News in the UAE by going to its official career page at https://gulfnews.com/work-with-us.
Gulf News says that it is always on the lookout for candidates with talent. It is one of the premium organization to work for in the UAE. You can send your resume to recruitment@gulfnews.com if you want to get shortlisted. Or, you can bookmark its career page website so you can get the latest notifications whenever it uploads new vacant positions.
Some other platforms where you can apply for a job in this company include Indeed and LinkedIn. However, be vigilant when sending our resume to recruiters. As much as possible, only transact with the company's HR directly.
Gulf News History
Gulf News was founded in 1978 and is currently covering the UAE and other countries in the Persian Gulf. This newspaper became online in 1996. The format of this newspaper is Berliner and the owner is Al Nisr Publishing. Today, this company is 41 years old already.
Gulf News was first introduced using the tabloid format on September 30, 1978. Abdul Wahab Galadari, a UAE businessman launched the company. Its office was located on Airport Road in Dubai. It was November 1984 when the company was acquired by three UAE businessmen who then formed Al Nisr Publishing. The three businessmen who owned the newspaper are Juma Al Majid, Obaid Humaid Al Tayer, and Abdullah Al Rostamani. Al Rostamani died in 2006 and one of his family members held his position.
The new ownership was effective on December 10, 1985. Gulf News was relaunched at this time and It was free to the public. In February 1986, the company started to charge the public AED 1 for every copy of the Gulf News package, which consisted of broadsheet newspaper and a Tabloid. In June 2012, Gulf News amended its format to Berliner and it was the first daily publisher who uses this kind of format in the Arab region.
Facts & Figures
Gulf News is a daily newspaper in Berliner format.
It is owned by Al Nisr Publishing.
The current editor of the company is Abdul Hamid Ahmad.
It is headquartered in Dubai, United Arab Emirates.
It has a daily circulation of 108,187.
It has a weekly circulation of 108,777.
Its online publication can be accessed through gulfnew.com.
Gulf News was the first publication to promote arts, music, culture, and sport.
It was the third online newspaper in the Arab region recognized by the Arab world from August 31 2011 to August 31 2012.
List of categories Gulf News handles
Latest News
UAE

Crime
Education
Environment
Government
Health
Transport
Science
Weather
Reader Complaint
Ask the Law
Special Reports

Living in UAE

Visa+Immigration
Housing
Phone+Internet
Banking
Transport
Health
Education
Relocate
Ask Us

Gulf
Your Money

Saving and Investment
Budget Living
Taxation
Expert Columns
Community Tips

Business

Banking
Aviation
Property
Energy
Analysis
Tourism
Markets
Retail
Company Releases

World

Gulf
Mena
Europe
Africa
Americas
Asia
Oceania
Offbeat
Court and Crime
Coronavirus

Opinion

Editorials
Op-Eds
Letters
Off the Cuff

Sport

UAE Sport
Horse Racing
Cricket
Football
Motorsport
Tennis
Golf
Rugby

Entertainment

Hollywood
Bollywood
Pakistani Cinema
Pinoy Celebs
South Indian
Arab Celebs
Music
TV
Books
Theatre
Arts+Culture

Going Out
Photos

News
Entertainment
Readers' Photos
Lifestyle
Business
Sports

Parenting

Pregnancy & Baby
Learning & Play
Child Health
For Mums & Dads
Ask Us

Auto

News
Test Drives
Car Culture
Auto Care

Lifestyle

Health+Fitness
Family
Community
Home
Fashion
Weekend Review

GN Reach
Jobs
Tech

Electronics
Gaming
Trends
Fin-Tech
Media

How To

Employment
Passports & Visas
Your Money
Legal

Videos

How-To
Best Of Bollywood
News
Entertainment
Business
Sport
#Pinoy
Community
Travel
Technology

Food
Travel
Gold-Forex
What it means to work in Gulf News
Here are some of the feedback by the employees of Gulf News
Editorial Assistant: Productive place
"The company has fallen into troubled times. It used to be a fun place to work for, with a decent salary to take home, but with the markets evolving, print media is dying."
Mechanical Engineer: Great working place and good management
"Good working place, our department was very understanding person and Best HR department. Got more experience and good salary. But now the situation is bad. But still staffs are getting good salary."
Mechanical Engineer: Automation and modernization
"One of the best printing press in the world. called KBA Cortina
Working environment is best compare to another companies in Dubai. worked with highly professional people."
Community Web Editor: One of the best newspaper to work for
"It has its challenges, but salaries are on time, which is great. You also have some very talented journalists working there. If you get a chance to work on some teams, you will get to learn and grow a lot."
Senior Account Group Manager: Great company to work for
"it's a flagship brand in the UAE. great name to work for. has many firsts in its list, has been a market leader despite all odds, visiting agencies is easy when you have a brand that belongs to this company – markets many brands of magazines and radio stations."
Contact Information:
Address: Opposite Emirates Holidays, Near Emarat Atrium/ Holiday Inn Express / Safa Park, Sheikh Zayed Road, Dubai
Main Telephone Number: +971 4 3447100
Website: gulfnew.com