Khaleej Times is one of the leading newspaper companies in the UAE and in the Gulf Region. It is considered one of the longest-running publishing news in the region having been founded in 1978.
If you are looking for a specific job in Khaleej Times, we share some information here about the company such as its history and what it is like getting employed by this top news organization.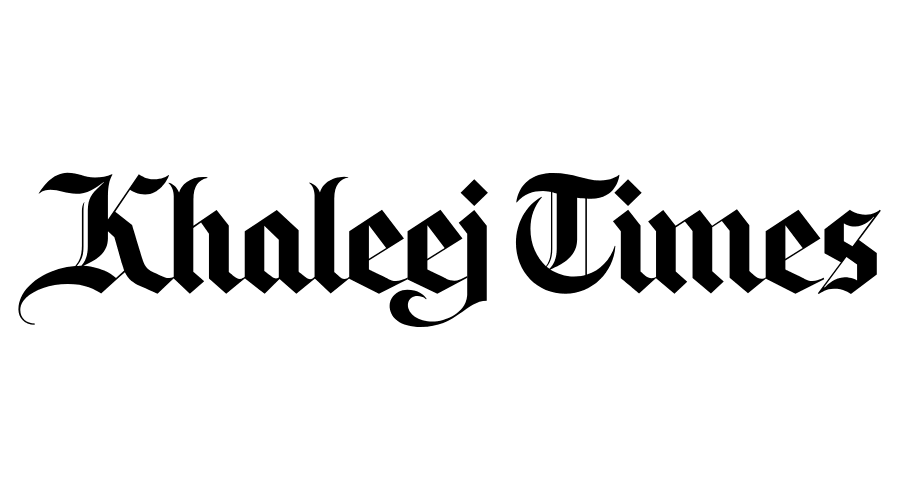 How to Apply for a Job in Khaleej Times in the UAE
There are a couple of ways to find a job in Khaleej Times in the UAE. It is usually best to get information directly from their website, but it is also best to follow the LinkedIn account of the company to get alerts and news about its job vacancies.
You can also scout for jobs on Indeed, and monstergulf.com. Just be careful when sending out your CV to recruiters. Make sure that they are recognized and authorized agents so you can land a legit job in the UAE.
Khaleej Times Newspaper History
Khaleej Times is another English newspaper in Dubai, United Arab Emirates. It was founded on April 16, 1978 and considered the longest running English newspaper that is publishing news daily. Its journey started when the Galadari Brothers and the Dawn Group of Companies formed a partnership to publish daily news, which started on April 16, 1978. The founding owners were Muzammil Ahmed, Mahmoud, Haroon, M.J. Zahedi, and Malcolm Payne, and Iqbal Noorie. This team was then joined by Patrick Heyland, who was responsible for promotion and advertising.
Khaleej Times's Editorial staff is consisted of multiple nationalities. Most of them are from the Indian subcontinent such as Pakistan, India, Sri Lanka, and Bangladesh. The team is also composed of local Emiratis, Filipinos, Americans, British, Mexicans, Lebanese, Syrians, Egyptians, and Jordanians. Khaleej Times does not only cover the UAE. It also published news from Bahrain, Kuwait, Oman, Saudi Arabia, and Qatar with the help of its distribution network. There are special report and supplements, which add value to the main news it is publishing. Some of the notable competitors of Khaleej Times are The National, 7days, and Gulf News. The newspaper provides free subscription on WhatsApp. If you want to follow the latest news and updates, just subscribe for free.
Facts & Figures
Khaleej Times was founded in April 1978.
This newspaper is the longest running English newspaper in the Arab world.
It's a daily publisher.
It uses broadsheet format.
The owners of Khaleej Times are Galadari Brothers Group and Suhail Galadari.
Its publisher is Galadari Printing & Publishing.
Its current executive editor is Vicky Kaput.
It uses English as its main language.
In 2016, the company had to lay off 30 employees as part of its restructuring.
In 2018, it introduces a free subscription service on WhatsApp.
List of Categories under Khaleej Times
Additional Publications
Young Times
KT Buzzon
WJND Magazine
Khaleej Times Online
Khaleej Times Spotlight
News Categories
UAE

Abu Dhabi
Dubai
Sharjah
Ras Al Khaimah
Fujairah
Umm Al Quwain
Ajman
Expo 2020 Dubai

NEWS

General Emergencies
Crime and Courts
Weather
Transport
Health
Government
Education

REGION

Bahrain
Kuwait
Oman
Qatar
Saudi Arabia
Mena
Qatar Crisis

WORLD

India
Pakistan
Philippines
Rest of Asia
Europe
Americas
Africa
Sponsor Content (International)

GOLD/FOREX
BUSINESS

Local business
Global business
Markets
Economy
Auto
Finance
Energy
Real Estate
Telecom
Aviation
Corporate
Golf/Forex
Market Dialogue with DED
Media and marketing
Shipping
VAT in UAE

SPORTS

Local sports
Global sports
Cricket
Football
Tennis
Horse racing
F1
Golf
Motor Sports
Athletics
ICC world cup 2019
ICC world cup 2019: Match Schedule
IPL 2019

TECHNOLOGY
BLOGS
SPECIALS

Year of Zayed
Life is like that
Idea Graph
Happiness Times
Abu Dhabi Grand Prix
Battle for while house
Demonetization in India
Dubai airshow 2015
Euro 2016
Flydubai Plane Crash
Global village 2017-218
ICC world twenty20
India budget 2017-19
Indian premier league 2016
Mubadala Tennis Championships
Olympics 2016
Smart CEO 2017
UAE and India: Ties that bind
UAE Flag Day
Wimbledon
Yas Island – Anime

CITY TIMES

In the city
Newsmakers
Hollywood
Bollywood
Food
South stars
Movie Reviews
Music
Naam Shabana
Up Town

LIFESTYLE

Fashion
Beauty
Health and Fitness
Art and Culture
Homes

TRAVEL
WKND

Editor's Note
Letters to WKND Editor
Editor's Picks
What's Hot
Interviews
Pursuits
Bollywood
When hunger strikes
Beauty basics
Hard drive
On the road
Horoscope
A day in the life of
It's my life
Food and dining
Hooked on Books
Kitchen Classic
Life's like that
Modern Etiquette
The art corner

PEOPLE
OFFBEAT
LEGAL VIEW
OPINION AND EDITORIAL
LETTERS
PHOTOS
VIDEOS
UTILITIES
COMPETITIONS
ENTERTAINMENT
E-MAGAZINES
SUPPLEMENTS
2018: THE YEAR THAT WAS
CORONAVIRUS PANDEMIC
DSF 2017-18
EDUGUIDE
FACT CHECK
HOPE MISSION TO MARS
KT FOR GOOD
KT@42
KT'S 40TH ANNIVERSARY
METROLIFE
NEW YEAR 2018
POSITIVE NEWS OF THE DAY
RAMADAN NIGHT MARKET
WELCOME 2020: DECODING THE DECADES
WORLD GOVERNMENT SUMMIT 2018
What it means to work in Khaleej Times
Here are some of the reviews of employees of Khaleej Times
Senior Business Executive: Productive office environment
"The office environment matters a lot, in terms of peace and freedom of doing what you do best and due to that Khaleej times is a good place to learn and to grow."
Photojournalist: A very respectable job
"As a female photographer, Khaleej Times has trusted me by hiring me in a male dominated profession. Being the only two of the ladies in the publication, my boss did not hesitate to give me out of this world jobs that only men are comfortable doing I must say."
Chief translator: A good workplace
"A good company but need to be more organizing. I liked work there for 13 years, but time has come to shift elsewhere. Translation job requires a good sense of knowledge."
Graphic Designer: good company
"good development environment where you can obtain experience & knowledge / company is full of opportunities for career growth and always keep up with the cutting edge of the art designing technologies"
Contact Information
Main Address Headquarter: Khaleej Times Building, Latifa Bint Hamdan Street, Al Quoz, Dubai, P.O. Box 11243
Main Telephone Number: +971 4 3383 535
Website: https://www.khaleejtimes.com/