Juma Al Majid was born of a vision of a man—Juma Al Majid. In 1950, he started the company modestly and a century after, he is still the guiding light and inspiration behind the success of the organization. Juma Al Majid's simple but highly effective philosophy has helped the company in satisfying its customers, regardless of their type.
Juma Al Majid Group is a combination of this man's honesty, integrity, and social awareness. During the early years, the group focused on trading activities. Because of strengthening Emirates, the company had to diversify into other areas to meet the demands of the commercial industry. A series of investments was made in order to achieve the group's position right now.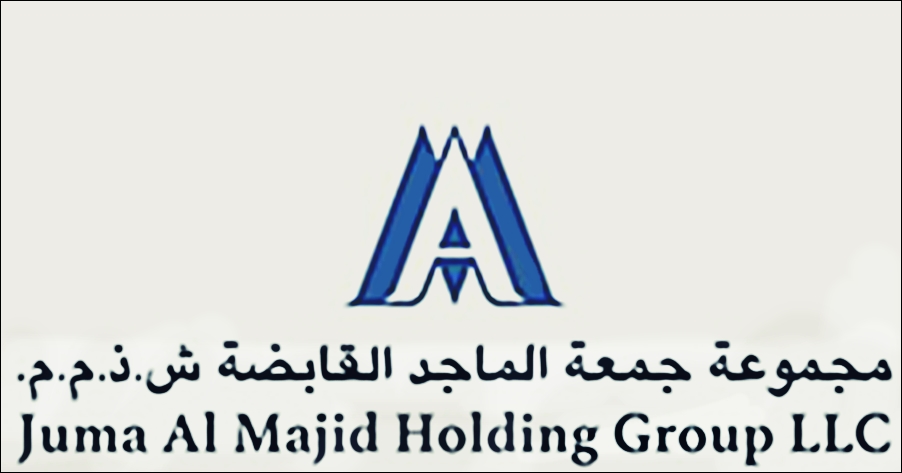 How to apply for a job in Juma Al Majid in the UAE
To apply for a job in Juma Al Majid in the UAE, you just have to visit its career website at https://www.al-majid.com/careers.php. There you will find the current openings, a place where you can search for a job, and a spot where you can register your resume. The current openings are updated from time to time. The list is complete, with posted date and job location. You can definitely sort out the latest from the oldest posting.
When searching for a job, you can enter keywords, choose division, industry, job function, and location. Make sure that you are on the right page when doing this. When registering your resume, you are also required to fill up the boxes on the page so that the company can also receive your personal information.
Juma Al Majid History
Juma Al Majid plays a vital role in the success of the company. This man was born in Dubai in 1930. He is a political adviser, an Emirati businessman, and a philanthropist. He also ranked among the wealthiest Arabs in the whole world. Juma Al Majid's involvement in a businesses started at a young age. His uncle introduced him to a grocery business which he held for two to three years. He also met Mohammed AL Gaz in 1952. Gaz was selling Kuwait goods in Dubai and from time to time, Al Majid would help him out to sell. That's the great story behind the entrepreneurship mind of Juma Al Majid.
Facts & Figures
The group started modestly in 1950.
Its founder is Juma Al Majid.
From trading activities, the company diversified into other sectors such as automotive, investment, and properties.
The group is one of the respected conglomerates in the UAE.
Its brand is likewise popular internationally.
List of brands/products/services Juma Al Majid handles
Group Companies
GENAVCO

Founded in 1967
With branches in Abu Dhabi, Dubai, Sharjah and Al Ain
ISO 2008: 9001 by BM TRADA certification

Hyundai

an exclusive distributor for Hyundai Motor Company in the UAE
2011 Regional Best Distributor
2014 Best Customer Satisfaction award

KIA

Founded in 1988
Has a total 10 service centers and 12 parts centres.
With first grade customer service

Contracting & Services

Al Arabi Electrical Industries LLC
Al Arabia For Safety & Security LLC
Al Arabia For Elevator & Moving Systems LLC
Al Arabia Electro Mechanical LLC
Juma Al Majid Est for Electro Mechanical Works
Al Arabia Group of Companies in Qatar
Al Majid Contracting LLC
Al Arabia For Technical Supplies and Contracts
Juma Al Majid Electro Mechanical Works LLC
Leader LLC
Leader Metal Industries LLC

FMCG
Investment
Properties

Al Maarifa
Al Majid Properties

Trading

Tyres & Batteries
Home Appliances
Office Equipment & Material Handling
Watches

Travel

Al Majid Travel
Sky Line Travel, Tourism & Shipping LLC
What it means to work in Juma Al Majid
Here are some of the feedback and reviews by Juma Al Majid employees
Computer Engineer: Great place to work with
"Juma Al Majid is a Large Enterprise company in the Gulf country (UAE) engaged in wholesale and retail business in the field of Automotive, Home Appliance, Home Furniture, Fast Moving Consumer Goods, Contracting Services, Investment, Real Estate Properties, Travel, and Hotel.
Working in such group of companies provides one in getting exposed to multiracial and multicultural environment aided by state of the art technology that contributes to self-development."
Brand Specialist: For all the questions I have given good answers and had a good chat.
"I have worked in Juma al Majid group from 1997 to 2016 but I did not see this kind of good word is less I would like to say excellent group of U.A.E. for each and every thing like work style working environment management in all the categories super that is why I would like to work again and would like to rejoin this group."
Accountant: learning new things making us stronger
"starting my day with a smile and positive energy this what makes me strong, i learned many things respect, hard working, do your job in perfect way, don't stop following your dream, a saw many amazing cultures, i will not say the hardest part the good part in the job when you will pass the hardest part with success, of i learned a lot form the management be always ready and don't gave up."
Country/Commercial Manager-Oman: The Company where I was groomed
"My Boss was a Japanese and Learnt all the Japanese style of Management and working style. This company appreciate and compensate its employees graciously. I was promoted twice with two years"
Diesel engine mechanic: Juma Al Majid is a very good company
"I recommend this company to any mechanic in this field its pay u well and give bonus also to me it was like a family but due to pandemic of Covid 19 the company was in loss so they fired 100 men including me"
Contact Information:
Address: Juma Al Majid Group Building, Salahuddin Street, Hor Al Anz Area, P.O. Box 156, Dubai – United Arab Emirates
Phone Number: +971 4-266-5210
Website: al-majid.com