Majid Al Futtaim is a famous Emirati holding company in Dubai. As of 2015, the group owns shopping malls, leisure, and retail establishments across North Africa and Middle East. The company was founded on May 11, 1992 by Majid Al Futtaim. It is a private company under the property, retail, and leisure and entertainment industries. If you are looking for job openings from this company, we have shared information below on how you can apply and check available work opportunities for your guidance.
It has three major subsidiaries namely Majid Al Futtaim Properties, Majid Al Futtaim Ventures, and Majid Al Futtaim Retail. The company has experiences operating in the UAE, Egypt, Lebanon, Saudi Arabia, Bahrain, Oman, Qatar, Kuwait, Pakistan, Jordan, Armenia, and Georgia.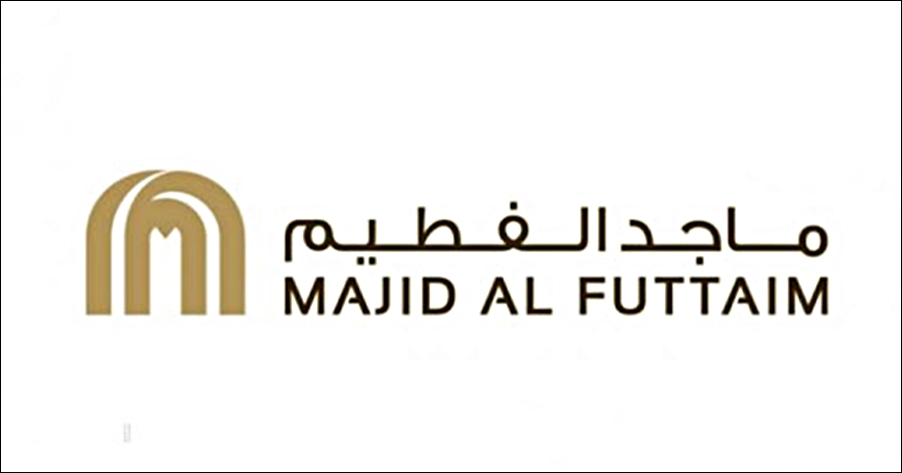 How to apply for a job in Majid Al Futtaim Group
When applying for a job in Majid Al Futtaim Group, the process is easy and simple. Just go to the official career website of the group and you will discover a lot of opportunities. This is where you can explore most job vacancies in the company: https://www.majidalfuttaim.com/en/people-and-careers#explore-jobs. The company recognizes diversification. Whatever nationality you have, you have a chance to get hired by the group. Since MAF operates in different industries, you will get to experience different roles in your chosen industry. Just make sure you have enough work experience so you can qualify as their employee. It's more preferable if you have experience in sales, real estate, customer service, etc.
If the official career website doesn't work for you, you may also use other job platforms such as LinkedIn, Indeed, and Glassdoor. There are actually a lot of job platform online right now. But, you need to be careful when talking to recruiters on the internet to avoid scams and frauds. There are still people who try to phish applicants. If you don't watch out for possible scams, you will fall into their traps. Just be vigilant when sending your resume other than the official career website of the company.
Majid Al Futtaim Group History
The history of Majid Al Futtaim Group started in 1995 when its founder transformed the way people shop, rest, east, travel, and play. Throughout the 19th century, the company was able to open City Centre, Carrefour, and Magic Planet. At the start of the 20th century, it ventured into different business segments and opened VOX Cinemas, Carrefour in Egypt, City Centre Mall in Oman, Majid Al Futtaim Fashion, Mall of the Emirates, the Middle East's first indoor ski resort and snow park, Al Mouj, Wahooo! Waterpark, iFly Dubai, Waterfront City, City Centre in Beirut, City Centre in Sharjah, Carrefour in Kenya, Mall of Egypt, Ski Egypt, Orbi Dubai, Tilal Al Ghaf, and Vox Cinema.
Facts & Figures
MAF Group was founded in May 1992. It is 28 years now.
Its key people are Sir Michael Rake (Chairman), Alain Bejjani (CEO, Holding), Ahmed Galal Ismail (CEO, Properties), Hani Weiss (CEO, Retail), Khaled El Chidiac (CEO, Ventures).
In 2004, the company hit a revenue of AED 25 billion and an operating income of AED 3.6 billion.
In 2004, the company's total assets were AED 45 billion.
In 2015, it had more than 48,000 employees.
List of brands and services Majid Al Futtaim Group handles
Shopping Malls
Matajer
My City Centre
City Centre
Mall of the Emirates
Mall of Egypt
Communities
Al Zahia
Tilal Al Ghaf
Waterfront City
Al Mouj Muscat
Hotels
Ibis Dubai Al Rigga
The Weistin
Sheraton
Novotel
Pullman City Centre Deira
Le Meridien Bahrain City Centre
Kempinski Hotel Mall of the Emirates
Ibis Dubai Mall of Emirates
Ibis Dubai Deira City Centre
Hilton Garden Inn Dubai Mall of the Emirates
Aloft City Centre Deira
Grocery Retail
Fashion
Monsoon Children
Monsson
Accessorize
Hollister
Lululemon
Maison's
Crate& Barrel
AllSaints
Abercrombie & Fitch
Cinemas
Entertainment
iFly Dubai
Little Explorers
Wohooo! Waterpark
Ski Egypt
Ski Dubai
Magic Planet
Dreamscape
Lego Store
Consumer Finance
Energy & Facilities Management
Project Management
What it means to work in Majid Al Futtaim Group
Here are some of the reviews and feedback by Majid Al Futtaim Group employees:
Customer Service Coordinator: The Most Secure Job for the Lowest Salary Possible
"(Carrefour) All you have to do is come on the selling area on time since taking care of the store KPIs and any sort of targets isn't a part of your job. The workplace is very relaxed and you have time to get to know your colleagues better. All the stress and difficulties go to your supervisors and managers. There are no overtimes and the only downside are the really low salaries (Sales)"
Sales Associate: MAF embraces all its employees regardless of age, race, skin color, and religion.
"Working in MAF gives me pride and boost my self-confidence as it provides safe working environment for me. Employees in MAF are well compensated with benefits and incentives."
Creative manager: an interesting workplace
"The structure to the company was very good and the security was brilliant whilst working there, a lot of really amazing training and talented people working there, but varies a lot in what department you work in when we moved division it felt like a completely different company which was very frustrating"
Pastry Chef: productive and a friendly workplace to have.
"A very busy early morning duty, that needs a lot of energy to manage your display before opening of the store. You learned how to communicate with a lot of different customer with different nationalities. How to deal and solved issues according to company rules. It's a hard work but you will learn a lot things and have a lot of benefits. And lastly you meet a lot of friendly colleagues that will serve as your family while your here in abroad."
Customer Service Team: Great place
"Develop social media marketing campaigns and day-to-day activities including:
Develop relevant content topics to reach the company's target customers.
Create, curate, and manage all published content (images, video and written).
Monitor, listen and respond to users in a "Social" way while cultivating leads and sales.
Conduct online advocacy and open a stream for cross-promotions"
Contact Information
Address: City Centre, Ground Floor – Al Ittihad Rd – Dubai – United Arab Emirates
Main Telephone: +971 4 294 9999
Website: majidalfuttaim.com