Nakheel Properties is a real estate company in Dubai and a world-leading developer specializing across many types of properties such as residential, hospitality, retail, and leisure. Its master developments are composed of Palm Jumeirah, The World, Jumeirah Village, Jumeirah Islands, Al Furjan, Jumeirah Park, The Gardens, Discovery Gardens, Dragon City, Jebel Ali Village, Deira Islands, and International City.
If you are looking for job openings from this company, we have shared information below on how you can apply and check available work opportunities for your guidance.
If put together, Nakheel's developments cover over 15,000 hectares and currently serve over 300,000 people. Nakheel Properties have different arms assigned for different sectors. For instance, it has Nakheel Malls serving the retail industry. Currently, Nakheel Malls operate large-scale malls, dining and entertainment tourist spots, and community shopping centres. Meanwhile, Nakheel Hospitality operates hotels, resorts, restaurants, community clubs, and lounges. The residential leasing portfolio of the company is now at 17,000 villas and apartments in Dubai.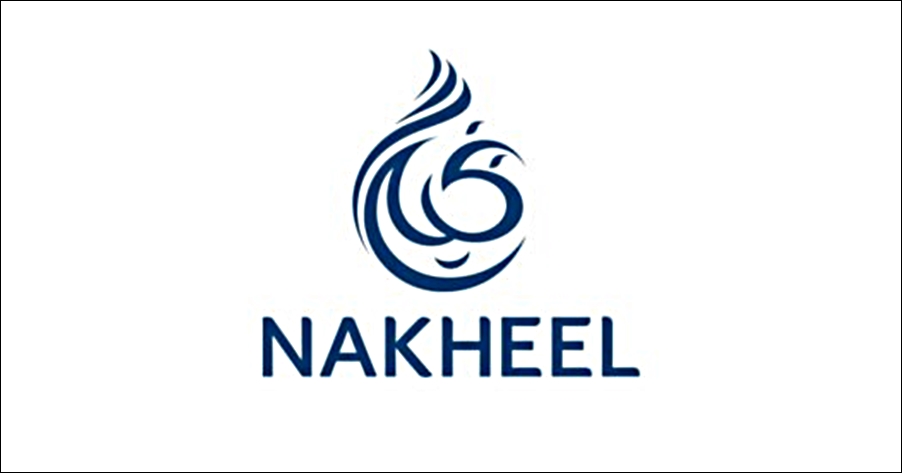 How to apply for a job in Nakheel Properties in the UAE
Nakheel Properties has its own official career website where you can apply for a job. The career page is located at https://www.nakheel.com/careers.html. On this platform, you will find information about the growing team of the property company. The page has "View Careers" button and when you click it, you will find out the open positions available currently within the company.
Also, you can look for other postings on other job platforms such as Gulf Job Career, LinkedIn, and Gulf Talent. When you are submitting your application, make sure that your CV is updated. Put your latest work experience and don't forget to put your educational background. Most careers in the UAE will require you to have certifications to prove your skills. If you can provide proof of your profession and certificates of your training, the better.
Another thing you should watch out for is scam recruiters. They are everywhere online. If you don't apply for a job but you got an email saying that you are qualified for a job offer, don't entertain the sender. There is a high chance that the person is a scam.
Nakheel History
Nakheel's vision is founded in the leadership and values of the late H.H. Sheikh Rashid bin Saeed al Maktoum. 50 years ago, he imagined ta great city while looking at a blank canvas of the deserted Island. His son, H.H. Sheikh Mohammed bin Rashid al Maktoum is bringing this imagination into reality. Because Dubai had a series of real estate projects already and the Dubai coastline was only 70km in area, the late H.H. Sheikh Rashid bin al Maktoum came up with the solution to establish a man-made island, which is the Palm Jumeirah today.
Facts & Figures
The Palm Jumeirah, The Palm Jebel Ali, and The Palm Deira, which are known as the Palm trilogy, are larger than Manhattan.
Nakheel has been providing properties for about three million people now.
Nakheel is set to add 1,000km more of coastline to Dubai through its projects.
The developments of this property company has a span of over 2 billion square feet today.
List of properties Nakheel Properties handles
Communities
Palm Jumeirah
Deira Islands
Dragon City
Jumeirah Islands
Al Furjan
Jumeirah Park
Discovery Gardens
International City
Jebel Ali Village
Jumeirah Heights
Jumeirah Village
Nad Al Sheba Villas
The Gardens
The World
Warsan Village
Badrah
Veneto
Residential Sales
THE PALM TOWER
NAD AL SHEBA VILLAS
VIEW ALL PROPERTIES
360 VIRTUAL TOURS
Residential Leasing
AL FURJAN
BADRAH
GOLDEN MILE 3
INTERNATIONAL CITY
JEBEL ALI VILLAGE
THE GARDENS
DISCOVERY GARDENS
GARDEN APARTMENTS
GARDEN NEW VILLAS
VENETO
NAD AL SHEBA VILLAS
Nakheel Malls
NAKHEEL MALL
CLUB VISTA MARE
DRAGON MART
DRAGON MART 2
GOLDEN MILE GALLERIA
IBN BATTUTA MALL
PAVILIONS
THE POINTE
Hospitality and Leisure
HOTELS & RESORTS

Ibis Styles Hotels
Premier Inn

RESTAURANTS

Barrel 12
Breeze Beach Grill
Il Faro Trattorial & Lounge
Sun & Mediterranean Lounge
Ship's Wheel
The Clubhouse
The Glasshouse

CLUBS

Azure Beach Club
Warsan Club
Jebel Ali Club
Masakin Club House
Jumeirah Islands Club
Palm Views
Al Furjan Club
What it means to work in Nakheel Properties
Here are some of the reviews and feedback of Nakheel Properties employees.
Receptionist: a good place for learning and improvement process.
"Each day was amazing as you got to see the satisfaction on the face of the people you serve each day. I learned how to interact with different people and also how to read people with their body language. The hardest part was always coming across the never satisfied people no matter how hard you tried to do your best."
Administration: Excellent Employer
"I am thankful to Nakheel and my previous CEO they allowed me work openly and where I became an all-rounder in departments.
Let me start by mentioning that Nakheel back in old days was a place that everyone wanted to be a part of because of their work culture and open environment.
Organization I will never forget, achieved lot of experience from it."
Security guard: Good
"As we grow we tend to find new opportunities it has been great working here for it has thought me a lot of things. To be strong to work under absolute tension 90 percent. Working here thought ne how to be a man. In anything our job is our job and you have to work to keep going."
Customer Service Coordinator: Enthusiastic and dynamic workplace
"A typical day at work was high pressure. I learnt how to deal with different complaints and how to build relationships with the different customer that I dealt with. The management was overworked and pressured yet very supportive. Diverse work culture with people from all over the globe. The hardest part was dealing with unhappy angry customer and remaining calm. The most enjoyable part of the job was meeting new people everyday."
PRO/HR Assistant: PRO
"The typical day at work, every day we have to prepare the report, learn time management, our colleague and co-workers very cooperation and supportive, excellent management the hardest part of the job nil, the most enjoyable part every day is canteen for lunch it is most enjoyable."
Contact Information:
Address: Nakheel Sales Center
Main Telephone Number: +971 4 390 3314
Website: nakheel.com