If you are currently unemployed and unable to buy basic necessities such as food amid the ongoing pandemic, don't worry because Korooti has been coordinating with various restaurants across the UAE that are willing to donate food to those who need it the most.
As you all know, Korooti is a program that is especially designed for foreign workers. Using the Korooti VIP Card, you can avail of discounts in numerous companies and even get the chance to win huge prices (e.g. cars, flight tickets) through their monthly/yearly draws.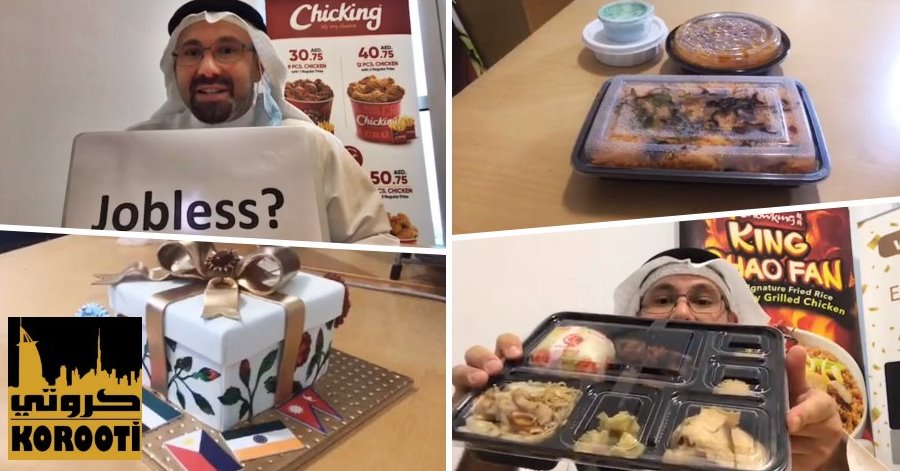 Jobless and No Money for Food? Generous Restaurants are Here to Help!
According to Korooti CEO Tariq Farekh, he is greatly concerned about the huge number of expats who have nothing to eat. He has even heard about some Filipinos who had only been drinking water for three days — without food — so he decided to do something to help.
Previously, Korooti was able to deliver food to the community, but the curfew/quarantine has made this difficult. Hence, Farekh has been coordinating with courier companies to deliver the free food, as well as asking restaurants themselves to deliver food directly to the needy.
"We are asking restaurants to give a minimum of 30 meals, and we are asking courier companies to deliver the meals to the people," he said. "We ask people not to order the food unless they really do not have anything to eat, as this is for people who cannot find food."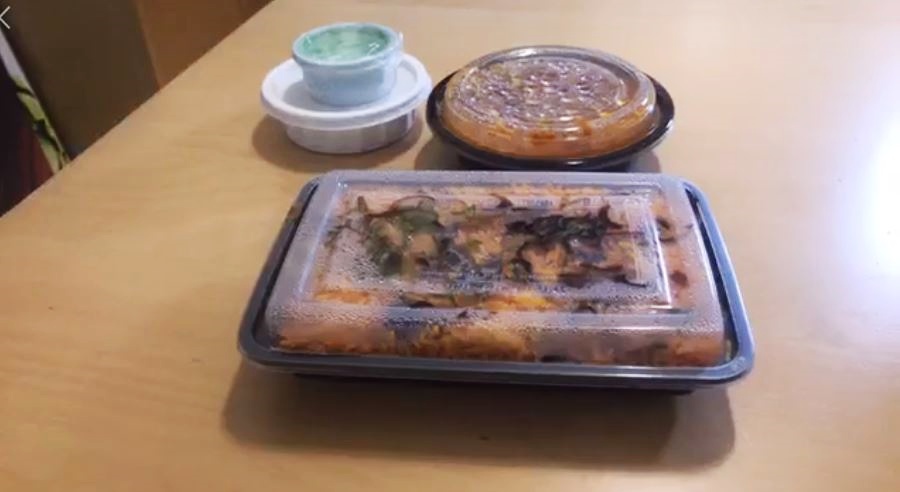 Last Thursday, 9th April 2020, Farekh talked about the initiative through a live video on Facebook. He invited those who are jobless and do not have anything to eat to send their contact details — name, address, phone number — to the Korooti Facebook page through a private message.
About a hundred people immediately responded, he shared, and food was delivered to them over the next three days. The meals included chicken biryani from Fibber Magee's, an Irish restaurant in Dubai.
In the video, Farekh also invited people to comment their birthdays, for the chance to receive a special cake from Funky Bake, a company that hails from Pakistan. The cake was decorated with flags of the countries/nationalities who often participate in Korooti's promos: India, Nepal, Pakistan, UAE, and of course, the Philippines.
As of 11th April, one lucky winner has already been chosen! Aside from the special cake, Funky Bake has also pledged to give away 30 cakes for the jobless, according to Farekh.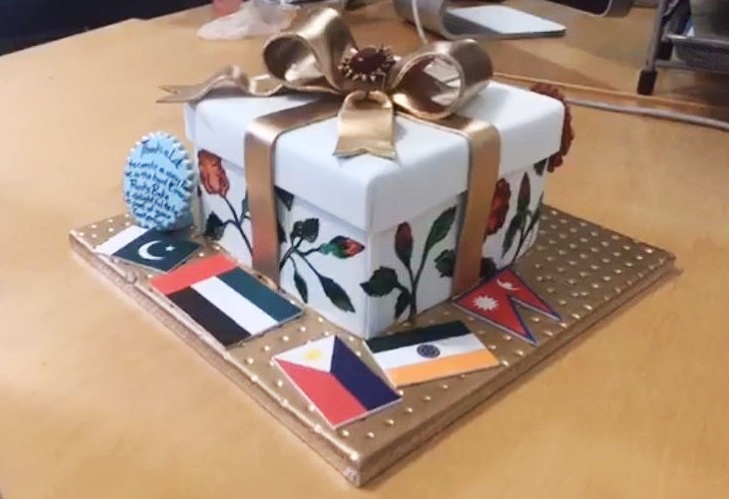 Here is the video of Korooti CEO Tariq Farekh, as shared on the official Facebook page of Korooti:
So far, Farekh shared that around six restaurants have decided to partner with Korooti in giving food to the needy. More than 1300 meals have been pledged by these restaurants, which are located in Dubai, Sharjah, and Abu Dhabi.
He also mentioned that the number of meals offered by these restaurants are limited, so people may contact them (the restaurants) first to ask if there are meals still available.
In a more recent video, Farekh shared about ChicKing, a restaurant that pledged to deliver 30 meals a day, preferably for groups of people. Each meal includes chicken, bread, fries, and drinks, and people can request by sending a private message to the Korooti Facebook page.
In another recent post, Mr. Farekh also shared the Chowking is joining this initiative and giving out free meals to the jobless. Please see the video below:
How to Avail
Contact Korooti via their Facebook page: https://www.facebook.com/Korootiofficial/.
Contact ONLY if you are jobless and do not have any money to buy food. Please do not contact if you are simply looking for a "free meal." Let us give consideration towards our fellow expats who really do not have any money to buy basic needs, such as food.
Thank you very much, Mr. Tariq Farekh, for your tireless efforts in helping expats across the UAE! We would also like to thank all the restaurants that have pledged to provide free meals to our fellow expats who need help, especially during this time of crisis.
Indeed, now is the time for all of us to watch out for one another. We can help in our own little ways by offering food and support to our friends and neighbours. Let us also remain positive and inspired by these positive messages displayed by helicopters flying across the UAE, reminding us to stay safe, by staying at home.