"As a kabayan away from home and family, be strong and stay true to your core." These are great words of wisdom shared by today's featured OFW, Jerwin Ebora, 32 years old. He is currently the Corporate Learning and Quality Manager for Ishraq, the hospitality sector of Al Mulla Group. He has been based in the UAE for almost 12 years now!
Often addressed as "Jhe" or "Jay" by his friends, Jerwin also happens to be a single dad to two wonderful kids. Like most OFWs, he came to the UAE to support his loved ones back home. Before coming here, he aspired to expand his career internationally… and this is exactly what he did! Throughout the years, he has learned so much and gradually transitioned into the fruitful and rewarding career that he has today.
In the following interview, Jerwin talks about the ups and downs of being an overseas worker. He shares about missing his family, starting out and surviving on a minimum wage, and learning how to work with different nationalities. Outside of work, he loves to travel, citing some key places that he plans to visit next. In the future, he hopes to start his own business and even study again! Let's get to know more about Jerwin and his OFW story!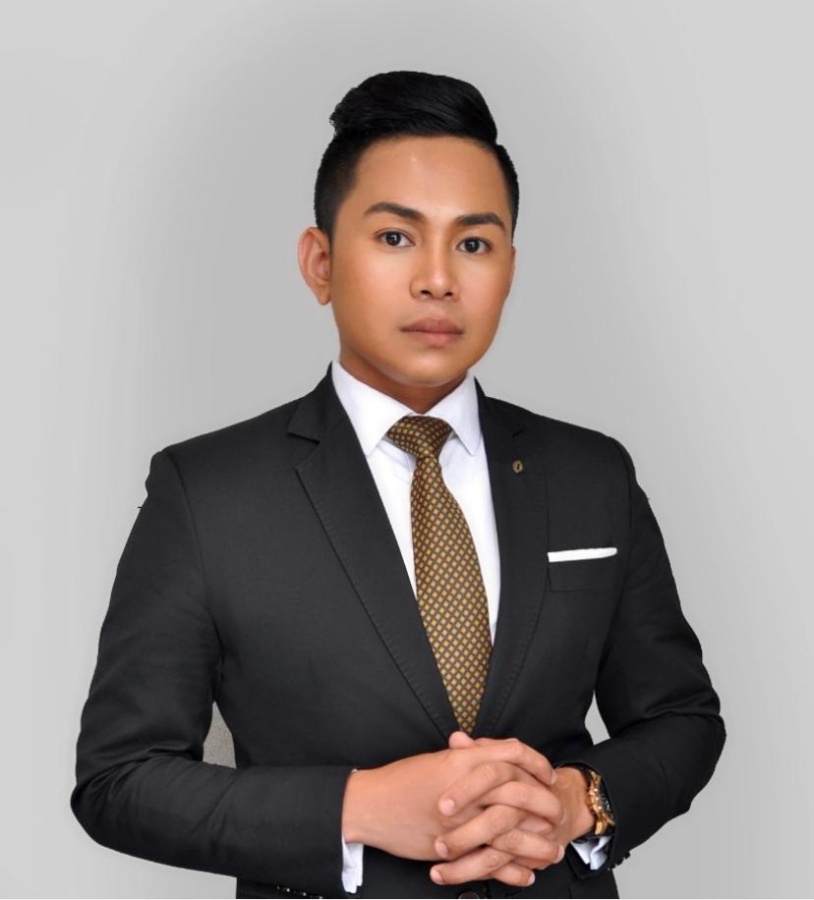 OFW Feature: Jerwin, Corporate Learning and Quality Manager in Dubai
Name: Jerwin Ebora
Nickname: Jhe / Jay
Age: 32 years old
Current Profession: Corporate Learning and Quality Manager
Years in the UAE: Almost 12 years
1. Tell us about yourself.
Hello! I am Jerwin Ebora. My friends address me as "Jhe" or "Jay," a 32-year-old single father of Juan Rodrigo and Noura Isabelle. I had a healthcare background prior to moving to Dubai and I am completing my 12 years of working here this coming April 2022. I am the Corporate Learning and Quality Manager of Ishraq, the hospitality sector of Al Mulla Group, owner of 8 hotel properties here in Dubai.
2. Why did you come to Dubai?
There are many reasons why working abroad will benefit both yourself personally and your career. At that time, I was looking to progress my career through an international move, to give me experiences that are hard to match at home. And of course, I think I can speak for everyone when we say that I would also like to better the life of my family back home.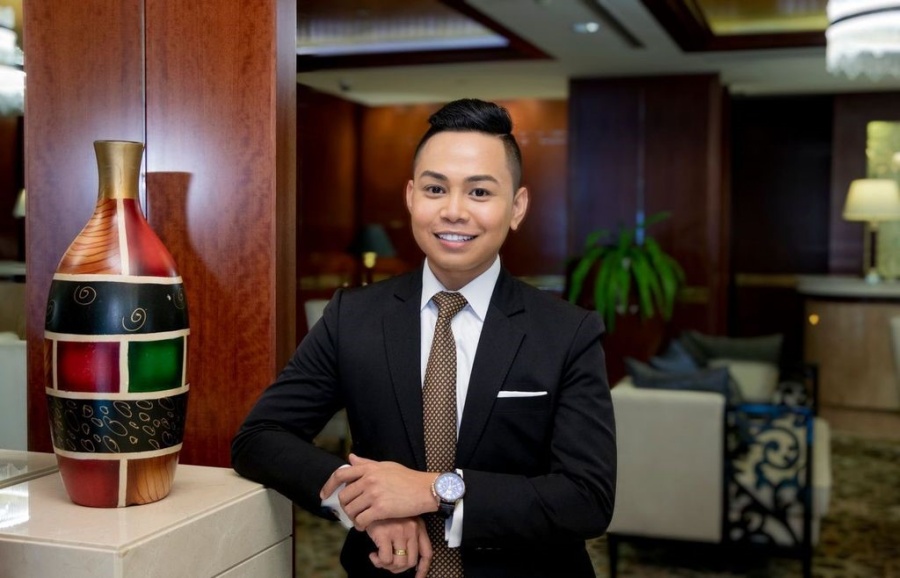 3. What were your previous jobs?
I had a cross exposure in the biggest maternity house of Batangas City, at the same time I did a full term as SK Chairman serving in our locale. During those times, I always remembered how visceral it was for me to be able to help people who are in need.
I started my OFW life in 2010, as a Sales Staff for Mister Baker in Sharjah, that's where I learned the real hardships of being an overseas worker, but that never wavered my motivation to reach far greater heights. After 6 months I was promoted as Hygiene and Food Safety Supervisor. I stayed in that company for 2 years, then I felt like I had enough experience and again aspired to widen my professional career. I decided to move to a catering company owned by Bhatia Brothers LL,C and stayed there for another 2 years as Food Safety Officer.
In 2015 I joined InterContinental Dubai Marina, this time with a better career position as Hygiene and Food Safety Manager. I was doubtful at that time since I did not have hospitality immersive experience, but through all the learnings that I have acquired since I started working, it sort of gave me enough confidence to propel forward with this post. It was an incredible experience for me, so incredible that I stayed with the company for 6 years. It brought me to places that I never thought I could ever go coming from a small barangay; it was really humbling. During those fruitful 6 years I learned different functions not only concentrated to Safety and Quality. I was able to handle Recreation, Training, Guest Experience, and Executive Administration.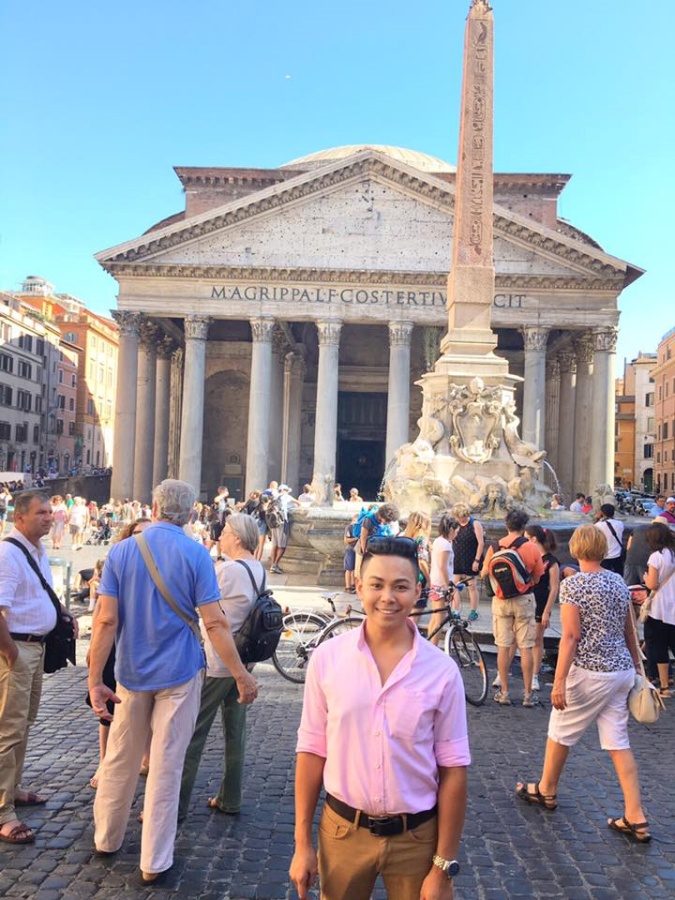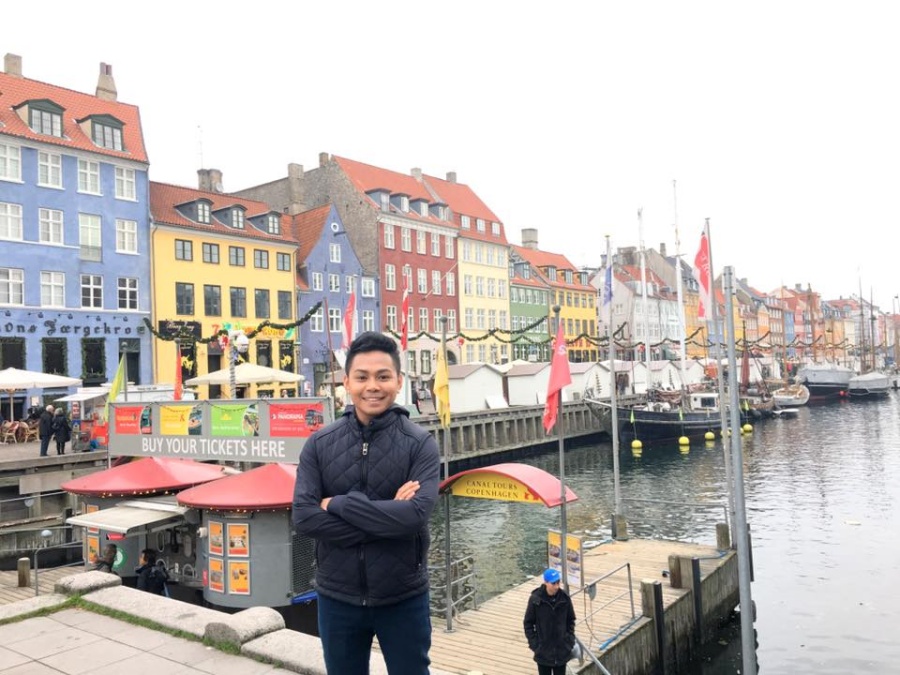 4. How do you find your current job? Are you happy/satisfied with it?
I was one of the lucky ones who were able to shift careers amidst a raging pandemic. I love that my current work allows me to teach different nationalities, in very diverse teams and to audit 8 different Hotels that I handle on a daily basis.
It depends from person to person and your monthly pay. Being practical in life I always knew how hard to earn every single dirham. With my savings, I did mass renovation and improvement of our old house in Batangas City. Apart from that, I have invested in a gasoline station.
6. Is it difficult to live in Dubai? What are your struggles? What's life like outside work?
Like everyone, I started humbly here in Dubai, away from my family and my loved ones, surviving only on a minimum wage, sometimes not even enough to sustain both my ill mother and my living here. Working with different nationalities can also be hard sometimes. We all share this struggle, but it is a learning experience that I fully embraced over time. Now, I am well-adjusted and face real-life outside work.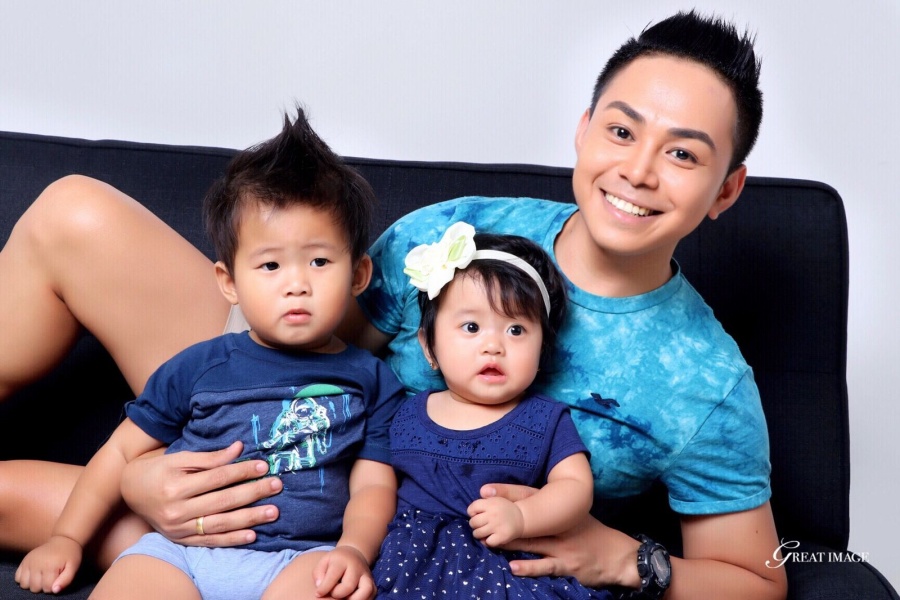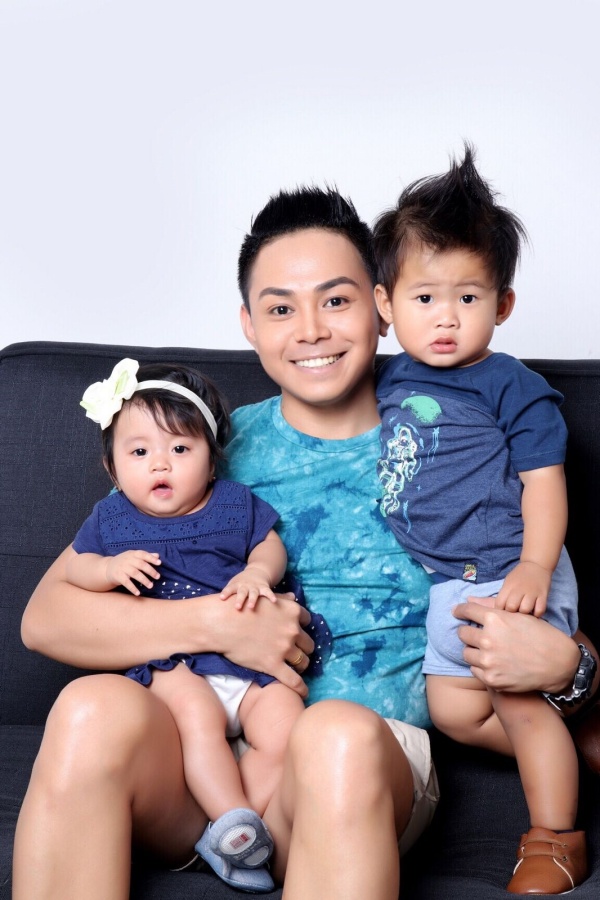 7. What do you like about Dubai?
With its diverse array of work and employees, Dubai no doubt gives us the biggest offering of opportunities to those who dare to dream big… like me. Dubai offered me world-class comfort and luxury, but also a tax-free salary so that I don't break my budget and I am able to save for my future. By working here in Dubai, I have travelled and experienced different cultures from 20 different countries around the world. I am also considering healthcare here; a big thanks to the UAE government for mandating health insurance to all employees, either you are from the private or government sector. But what I really love most about working in Dubai is the convenience of public transportation.
8. What do you NOT Like about Dubai?
The loads of mall and online promotions or sales! Sometimes I am getting addicted to these, causing me to buy more even if I don't need them. Another thing is the summer. Although I have been living here for the past 12 years, I am still not enjoying the vibes of 40 degrees or more outside!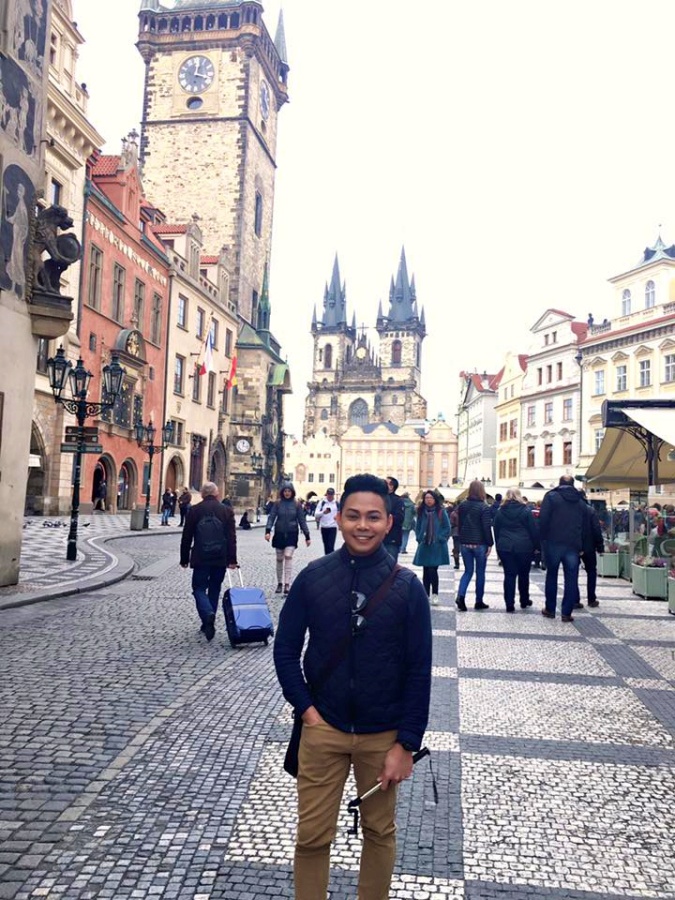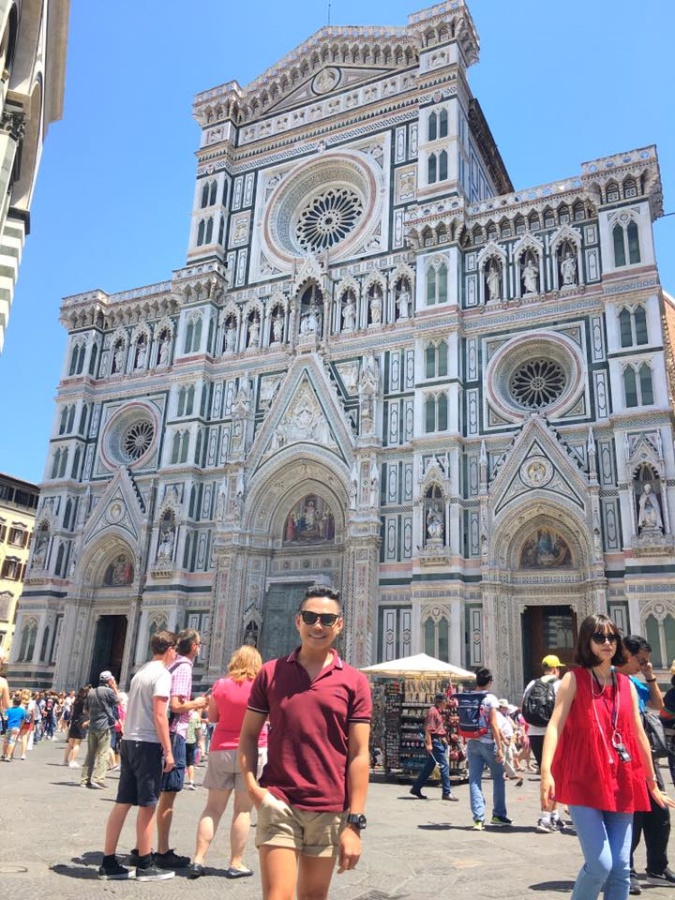 9. What are your plans for your career/family/future?
I'm pretty easy when it comes to planning. First I want to visit Israel, Greenland, and Liechtenstein. I plan to stay overseas for the next 5 years, save enough money and build a lasting source of income back home and run a business. If time permits, I would like to continue studying again and become a doctor, a dream job of mine since I was a kid.
10. You have any tips for kabayans when working/finding work/living in Dubai?
As a kabayan away from home and family, be strong and stay true to your core. Persevere and work on yourself, believe in your talents, and don't ever forget where you come from – this keeps you grounded. Don't live like a millionaire, do not spend most of your hard-earned money shopping and keeping up with the latest restaurants, clothes, or gadgets. Otherwise, you might end up having nothing in case of rainy days!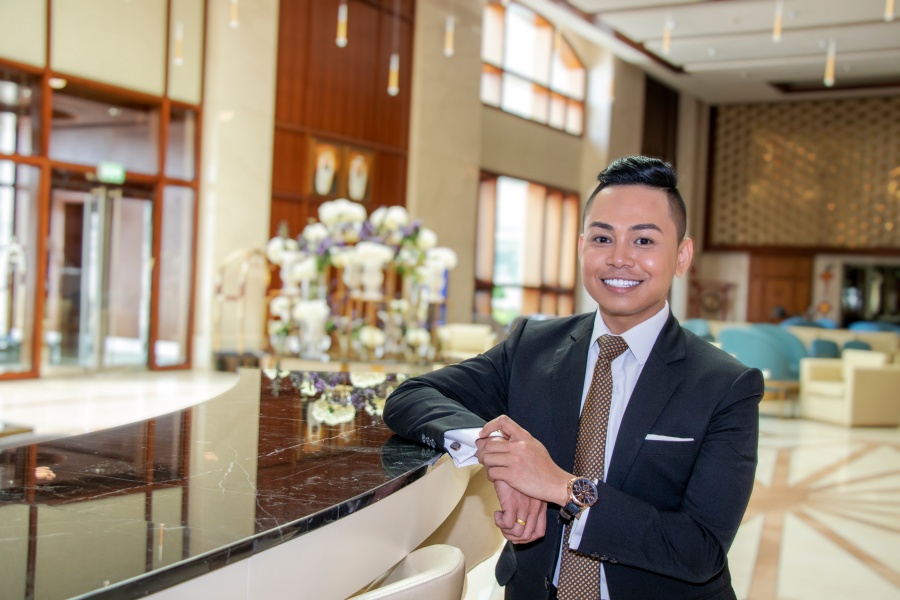 Connect with Jerwin on Social Media
To know more about Jerwin, you may follow and connect with him through his Instagram account @jerwinebora.
—————-
*Photos provided by Jerwin Ebora
Are you an expat in Dubai? Do you want to be featured in the website? Send us an email telling us you want to be featured at admin@dubaiOFW.com and we will send you the set of questions! Let's help other Pinoys who want to come to Dubai understand what life in the UAE is like through your story.