One of the best things about living in Dubai is that not only does it have plenty of places to visit; but it is also a great starting point for going to many other places around the Middle East, North Africa, Europe, and Asia. Among these destinations is a beautiful island nation: Seychelles.
Also Read: Getting Married in Seychelles for Dubai Residents
Consisting of 115 islands, the Seychelles archipelago is located on the Indian Ocean, around 900 miles off the eastern cost of Africa. In this article, we will take a look at some of the reasons why you should include Seychelles on your bucket list!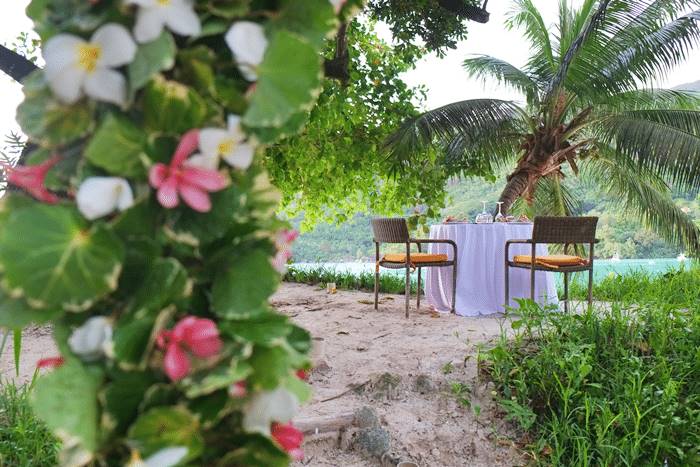 Top Reasons to Travel from Dubai to Seychelles
Since August 2020, Seychelles has been open for tourist and visitors. Fully vaccinated passengers are exempted from COVID-19 PCR testing requirements, and quarantine is not mandatory. Hence, without further ado, let's take a look at some of the most compelling reasons why you should pack your bags and head to Seychelles!
1. Ease of Travel
Traveling from Dubai to Seychelles is easy, as there are 10 weekly flights between the two places via Emirates airlines. That's right! There are two direct flights between Dubai and Seychelles everyday, and the flight takes just around four and a half hours.
2. Easy on the Pocket
Seychelles has private islands, five-star resorts, and luxury hotels that may require a hefty sum. However, there are lots of three to four-star hotels, apartments, and guesthouses that are right on the budget! So no matter how much travel money you have set aside, you can expect to have comfortable accommodations in Seychelles!
3. Gorgeous Beaches
Being an island nation, Seychelles has numerous beaches… Imagine white-sand beaches, gorgeous waters, and palm trees everywhere! What's more, each island has unique features, so it's best to go "island hopping" to make the most of your trip!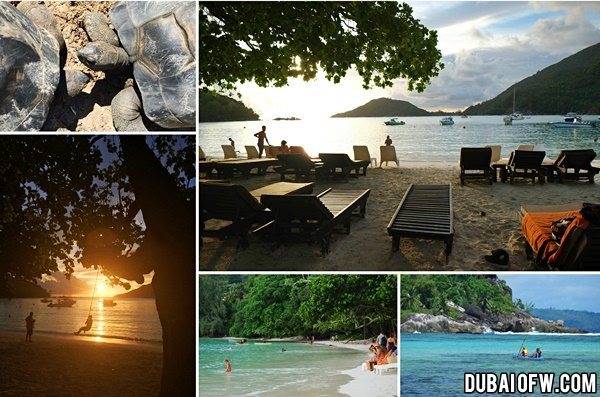 4. Nature Haven
From pristine islands to majestic waters to lush nature parks, Seychelles is a haven for nature lovers. There is a wide variety of plants and trees for you to discover, and most accommodations feature beautiful gardens where you can simply bask in nature's glory!
5. Exciting Wildlife
Seychelles is home to a wide range of birds, animals, and marine life. These include endangered species that are rarely seen anywhere else. Among these is the Aldabra giant tortoise, green turtle, hawksbill turtle, and many other unique creatures.
6. Hiking Adventures
Seychelles has big islands as well as small islands, many of which include hiking trails for nature lovers to explore! In particular, the Morne Seychellois National Park is worth a visit, as it features beautiful beaches and lush forests. Cool!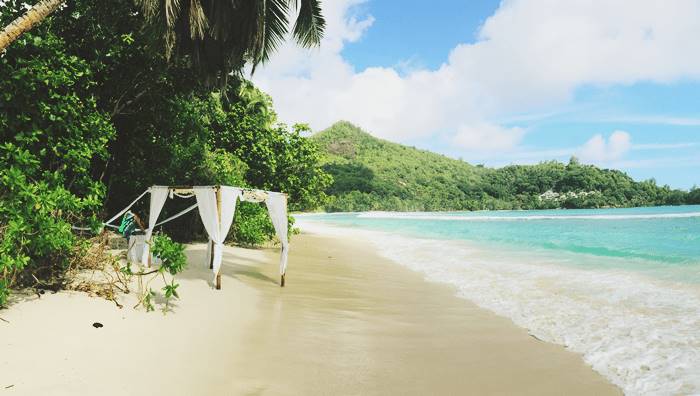 7. Sailing Time
Imagine yourself aboard a sailing boat, gazing at the turquoise waters, picturesque islands, and many marvelous sights… You could also rent a speedboat and go for exciting rides while enjoying the view. These experiences await you in Seychelles!
8. Diving Adventures
If you're a licensed scuba diver, then you should definitely explore the many diving sites around Seychelles. Otherwise, you could go snorkeling and marvel at the gorgeous corals, turtles, and marine life around the islands.
Another option is to ride a "crystal" boat or a glass-bottomed boat, which allows you to see the colourful fishes and corals… without getting wet!
9. Fishing Time
Do you love fishing? If so, then you'd be happy to know that you can go fishing in Seychelles, even without a license. Simply look for a fishing boat and plan a fishing trip. You could also go to Alphonse Island, which is know to offer great fishing adventures!
10. Coco de Mer
Have you ever heard of coco de mer? No? Also known as sea coconut or double coconut, this is a type of plant that is endemic to Seychelles — particularly on the islands of Curieuse and Praslin — though it is now being cultivated on other islands, as well.
What makes this plant unique? Well, let's just say that the size and shape of coco de mer resembles a person's backside. Now you know why it's called the "naughty" nut… Hehe!
11. Picture Perfect
Make sure your phone is always fully charged and has plenty of memory, because you are bound to take picture after picture everywhere you go in Seychelles. The islands are simply "Instagrammable" — you'll have lots of fantastic pictures for sure!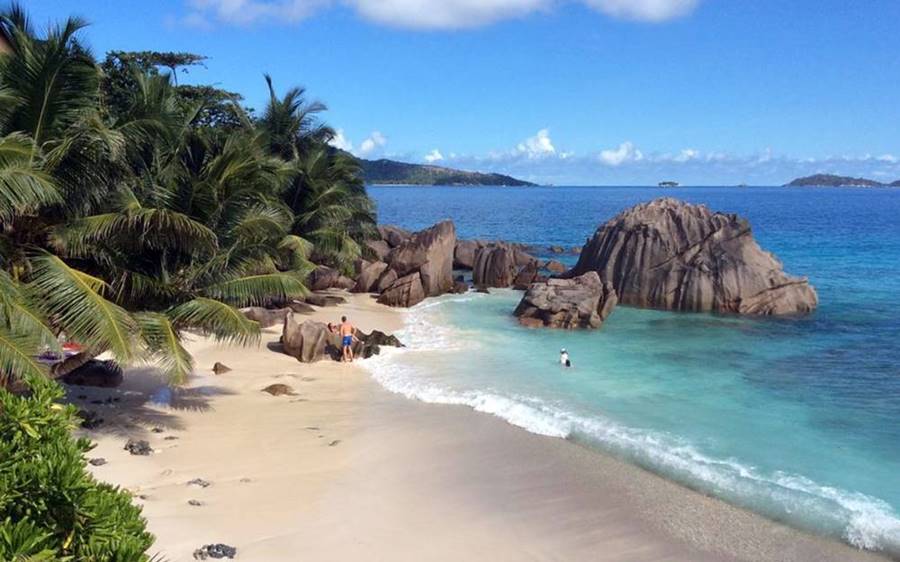 12. Complete Privacy
If you can afford it, why not rent an entire island during your stay? Seychelles has plenty of private islands for you to choose from! Likewise, there are many islands offering limited number of rooms and villas… so you can still have the privacy you need.
Also, did you know that there are some parts of Seychelles where there are limited or even zero cellphone signals? If you are craving for complete privacy, then not having any cellphone signal is a good thing, right?! Say goodbye to work-related emails and calls, and simply enjoy the relaxing island life!
13. Unique Culture
The history of Seychelles includes British and French influence. Hence, the country's population speaks three official languages: English, French, and Seychellois Creole, which is a creole language based on French. Pretty interesting, right?!
As for the people, the local residents are super friendly, laid back, and down-to-earth. Their culture has its own unique music, dancing, and arts. You will definitely feel at home with the people of Seychelles!
14. Delicious Food
Creole cuisine includes dishes such as grilled fish, octopus curry, and the local delicacy… fruit bat! You will find plenty of food stalls selling sweet coconut nougat, too. Of course, if you're not quite eager to sample exotic dishes, don't worry because most hotels and restaurants serve more "normal" food. Hehe
15. Year-Round Travel
From January to December, the climate in Seychelles is pretty much sunny all year round. There are occasional rains, though the weather usually clears up pretty fast, and the temperature rarely drops below a balmy 26 degrees Celsius. So no matter what month of the year, you don't have to worry about the weather in Seychelles!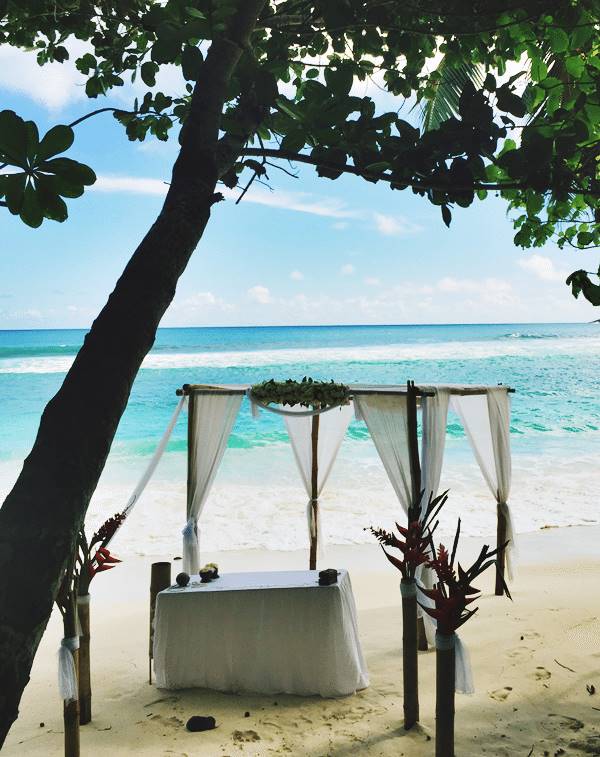 Summary
As you can see, there is never a dull moment on the island nation of Seychelles. From fantastic beaches to picturesque islands to delicious Creole cuisine, this archipelago offers a unique travel experience for everyone!
Speaking of travel, here's another interesting destination to consider on your next trip: Georgia. Check out this article to read more about why you should visit Georgia soon!