Planning a trip to Dubai Parks and Resorts? Well, getting there has just gotten easier! The Roads and Transport Authority (RTA) has launched a new bus route that goes straight to one of the most popular tourist attractions and entertainment destinations in the country.
Starting today, 17th April 2018, visitors can take Bus Route DPR1 to Dubai Parks and Resorts. As the name suggests, the destination includes not only one, but several parks, each with its own theme: Motiongate Theme Park, Bollywood Parks, Legoland Dubai, and Legoland Water Park.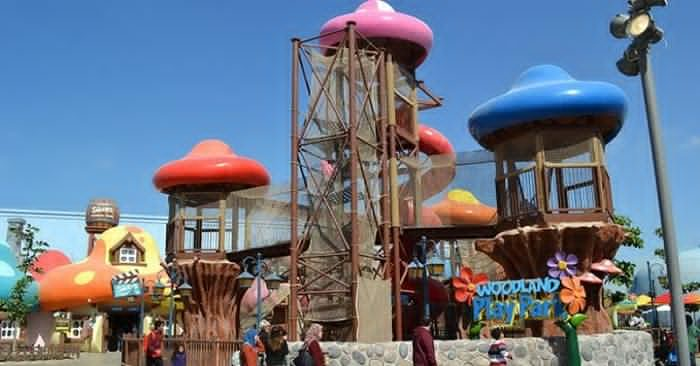 New Bus Route to Dubai Parks Starting April 17th
Bus Route DPR1 will travel from Ibn Battuta Metro Station (2) to Dubai Parks and Resorts, and vice versa. Along the way, it will pass through a number of stops (i.e. Food Corner at Ibn Battuta Mall and The Gardens Junction at Jebel Ali) before reaching Dubai Parks.
The new bus route offers a quick and accessible means of public transport to the famous destination. Indeed, it addresses the rising demand for such service — not just in Dubai, but across the UAE.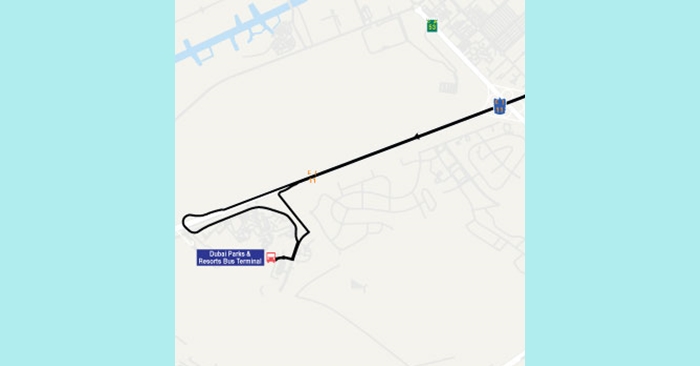 Changes in Bus Routes
Aside from launching the new route, RTA has also been carrying out modifications to several routes. Among these are the following changes:
F19A from Gulf Square to Capital Golden Tower via the Business Bay Metro Station southward
Route C14 from Safa and Nahda (1) to Sama Hotel Apartments (where Al Nahda and Doha street stops had been abolished). The route has been diverted from Al Mulla Plaza Interchange to Al Ittihad Street.
Route F32 from Mall of the Emirates Metro Station to Sustainable City. The route has been diverted to pass through Dubai Science Park.
Similarly, changes in the sequence of bus stops have also been made:
To ease the turning of buses, stops at the Iranian Hospital by Routes 7, 88, and F12 have been abolished.
Changes in Routes 8, 85, N55, F43, and F42 include abolishing the stop at Ibn Battuta Station (Chinese Corner) due to safety and security considerations.
Changes in Routes 61, 64, 63E, and 55 include abolishing the stops at Ras Al Khor, Mubarak Transport (1), and Aden Streets (1) and (2) because of road works.
Changes in Routes 91, 91A, and F54 include abolishing the stop at Aiwa Gulf and Free Zone (1).
Changes in Routes F48, F47, X28, and C04 with regard to sequence of bus stops after the completion of road works.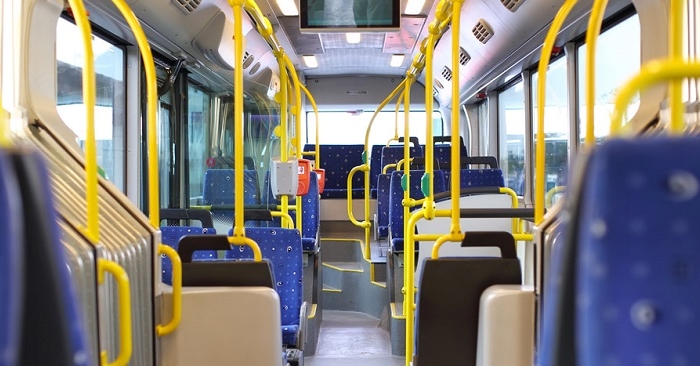 The new bus route will definitely make it easier to go to Dubai Parks and Resorts! Meanwhile, here is a list of theme parks in Dubai that you should visit as well. What's more, check out this guide on how to travel from Dubai to Abu Dhabi via public bus transportation.