A few months ago, we shared an article about how to report cases of abuse. Many people, including overseas workers, experience abuse in one form or another. It is important that we know how to act quickly if we encounter such cases among our friends or even ourselves.
In this article, we will talk about a specific kind of abuse: physical punishment and neglect of children. In a recent conference, a Dubai foundation has announced that they will launch a "No Hit Zone" campaign, which seeks to spread awareness about how to discipline children.
"No Hit Zone" Campaign Aims to Banish Corporal Punishment
During the 5th Arab Regional Conference on the Prevention of Child Abuse and Neglect held in Dubai, experts as well as representatives from the United Nations Children's Fund (UNICEF) and World Health Organization (WHO) talked about the best practices to prevent child abuse.
Along with the Dubai Foundation for Women and Children (DFWAC), the conference was organized by the Arab Society for Prevention of Child Abuse and Neglect and the International Society for Prevention of Child Abuse and Neglect (ISPCAN).
Based on the theme, "From Legislation to Implementation," one of the topics was corporal punishment. Experts agree that hitting or spanking is the first "trigger" to child abuse, and that parents can instill discipline without having to resort to physical punishment.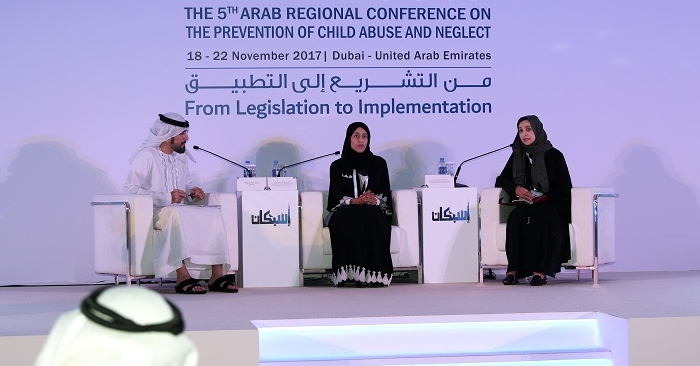 Basically, the campaign endeavors to promote healthy relationships and safe environments for everyone. It aspires to eliminate violence against children in the home as well as other places.
In a "No Hit Zone," the following rules apply:
No adult should hit a child or another adult
No child should hit an adult or another child
Ending Violence against Children
To eliminate violence against children, DFWAC Director-General Afra Al Basti announced that they will implement the "No Hit Zone" campaign in the coming years. They will also apply INSPIRE, a seven-step strategy that involves banning physical punishment in disciplining children.
"Violence against children and child maltreatment really start with corporal punishment," stated Dr. Maha Al Muneef, Executive Director of the National Family Safety Programme. "Corporal punishment is the first trigger, it increases and escalates to become really violent. We really want to tackle the problem from where it starts."
"Many a time, even in the Arab region, people think that corporal punishment works and we argue with parents that corporal punishment does not work," Dr. Al Muneef explained. "We know from studies, statistics, and even from studying the brain and hormonal level of the child, that corporal punishment does not change the behaviour."
Dr. Al Muneef added that the "No Hit Zones" campaign should be implemented in the Arab region because violence causes negative effects. A person who experienced abuse as a child could be scarred for life, and the effects could last even throughout adulthood.
What about you? Do you think it is okay to spank children as a way of disciplining them? Of course, there is a huge difference between "loving discipline" and outright abuse. If you or anyone you know is currently in danger, you can report cases of violence and abuse online.