If you're looking for a place to relax, have a drink and some good ole American food while catching your favourite game on TV, just head to O'Learys Sports Bar at Hilton Dubai Creek in Deira.
O'Learys is an informal events restaurant reminiscent of a Bostonian neighbourhood bar, combining sports entertainment with American cuisine. It features 15 television screens showing the latest matches, while serving delicious burgers, chicken wings, steaks, salads, quesadillas, and more! The restaurant also offers exciting promos, every day of the week!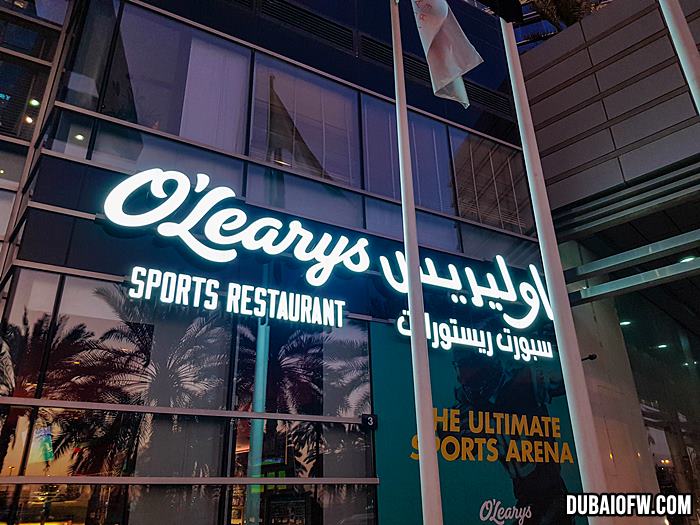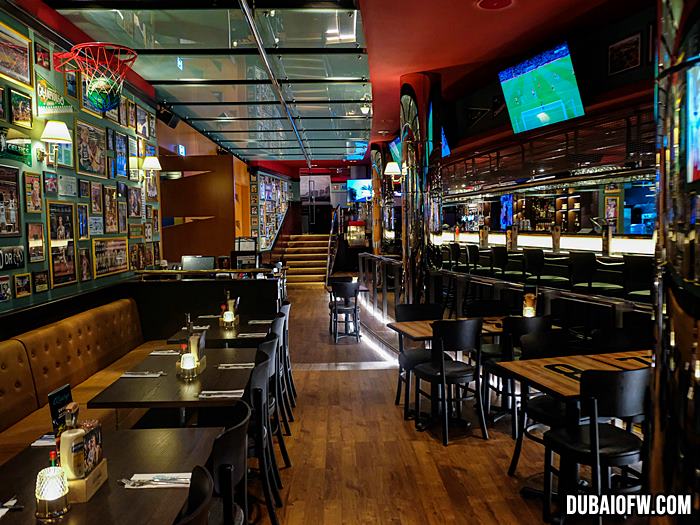 Dine While Cheering Your Favourite Team at O'Learys Sports Restaurant and Bar in Dubai Creek
Decades ago, the story of O'Learys began when Jonas Reinholdsson came to Nantucket, an island outside Boston, Massachusetts. The young Swede fell in love with the unique blend of food, drinks, and sports common in the area. He also hit it off with a woman named Anne O'Leary, who happened to wander into the restaurant where he was working.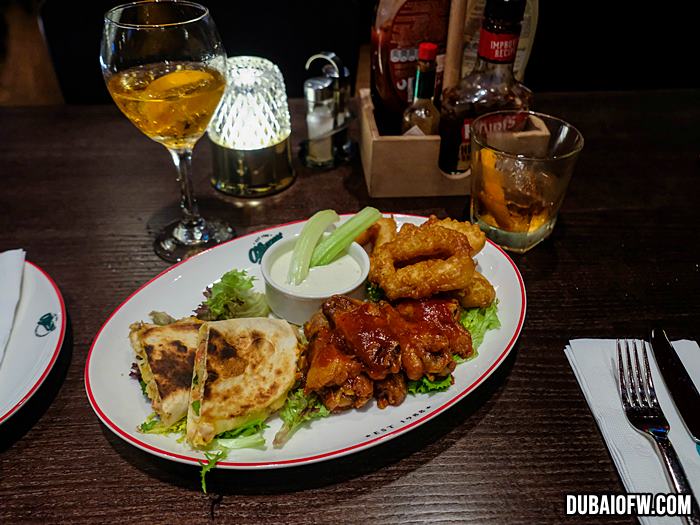 In 1988, Jonas and Anne opened the first O'Learys sports restaurant in Sweden, which became an immediate success. They went on to open more branches in the country, before venturing abroad. And the rest, as they say… is history!
As cited earlier, O'Learys at Hilton Dubai Creek features huge TVs showing exciting sports matches. As for the food, it serves good ole American cuisine! For starters, try the chicken quesadilla, fish and chips, calamares, jalapeño poppers, and other yummy bites!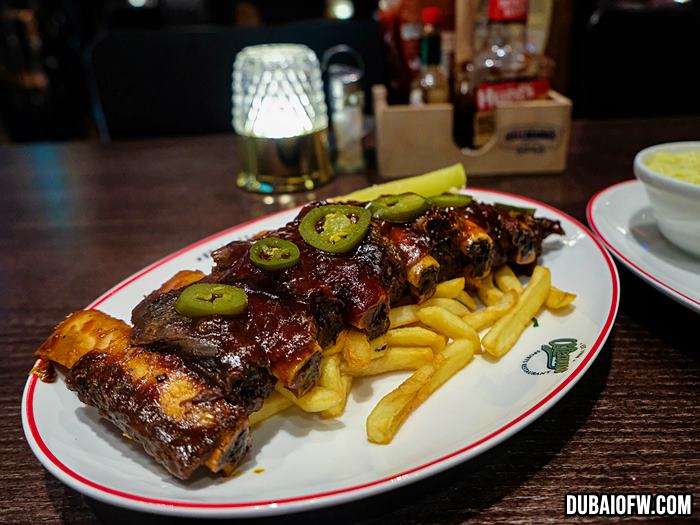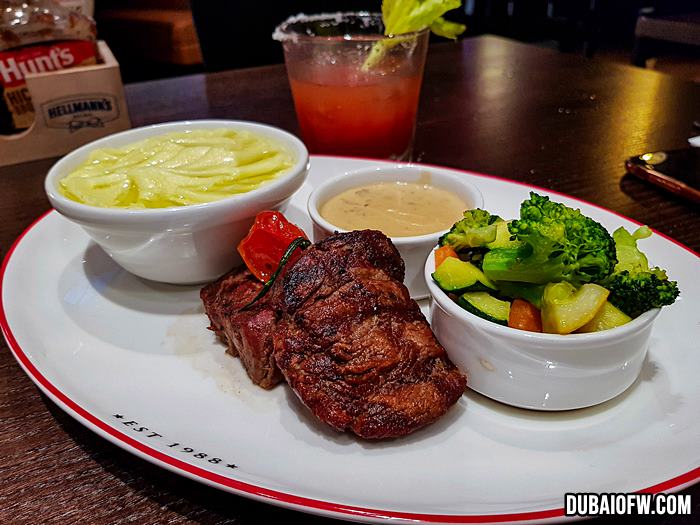 The restaurant also offers a selection of sandwiches and salads, including the Classic Caesar Salad and the O'Learys Steak & Blue Cheese Salad. Pasta lovers should also try the Pasta Alfredo and Spaghetti Bolognese, among others.
If it's a burger you're craving, opt for the popular Boston Celtic BBQ Cheese Burger, which comes with fries, pickles, and coleslaw. Better yet, you might want to try the Khalifa Double Burger, which includes two 100-gram burgers, beef bacon, tomato, and hot chili cream. Yum!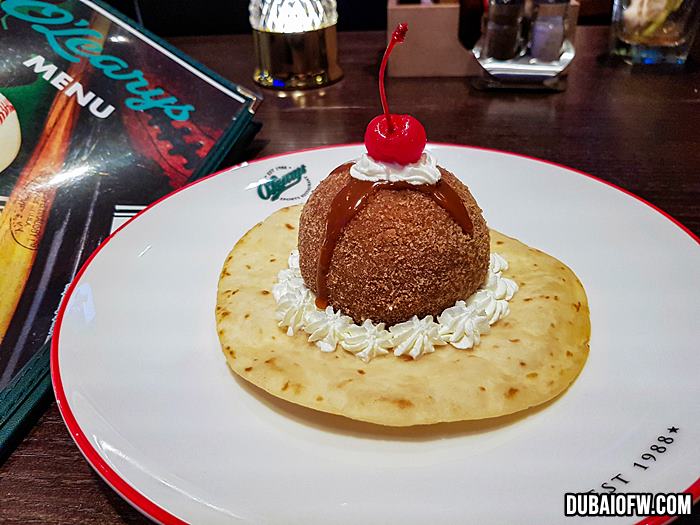 Of course, an American meal would not be complete without some grilled meat! Aside from the famous O'Learys BBQ Ribs and Chicken Wings, you can tuck into a grilled Strip Loin Steak, Beef Tenderloin Steak, Rib Eye Steak, Salmon Steak, or some Grilled Prawns.
Don't forget dessert! The Mexican Fried Ice Cream — vanilla ice cream with crunchy coating, whipped cream, and caramel sauce — is an O'Learys specialty, along with the "Death by Chocolate," which includes chocolate ice cream, chocolate brownie, and whipped cream.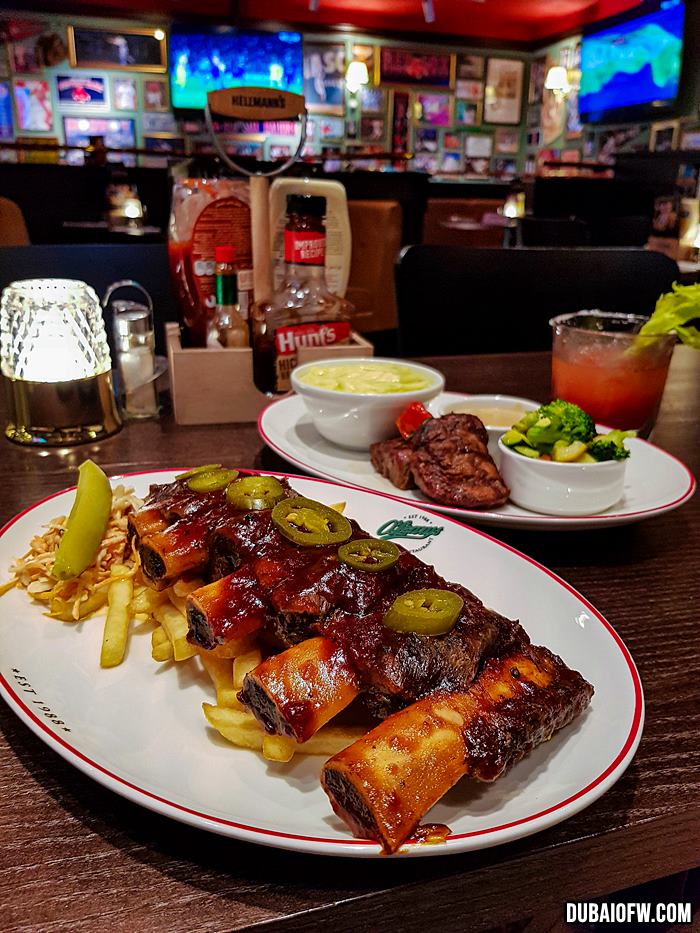 Opening Hours and Prices
O'Learys Sports Bar is open daily at the following times:
Monday to Wednesday — 12:00 noon to 1:00 am
Thursday and Friday — 12:00 noon to 3:00 am
Saturday and Sunday — 12:00 noon to 1:00 am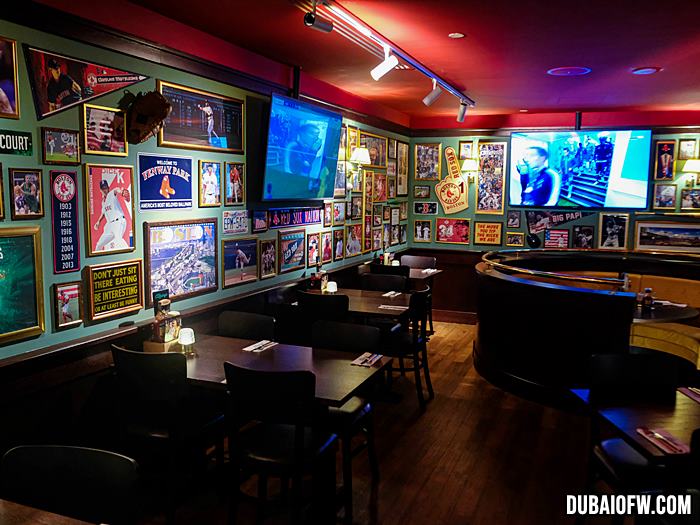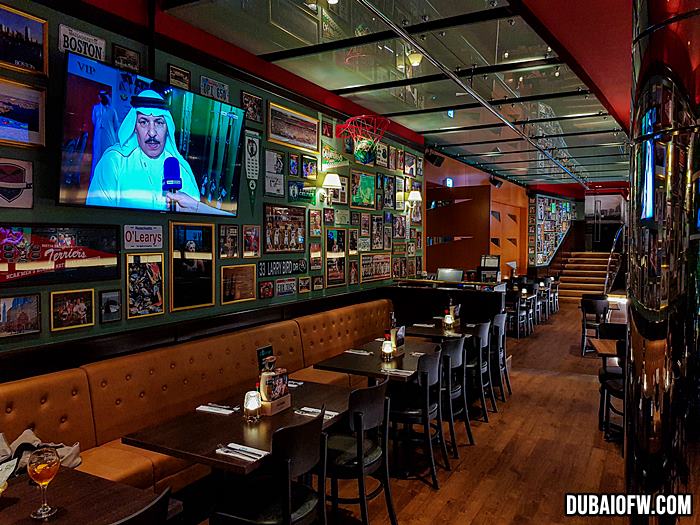 On average, a meal for two at the restaurant would cost around AED 220. What's more, every day of the week there's a promo/event for different types of guests:
Happy Hour (Daily). From 5 pm to 7 pm, Dubai Creek residents can avail of a 40 percent discount on drinks.
Lumberjack Night (Monday). From 5:30 pm to 9:00 pm, men can order three house beverages and a bar bites platter for just AED 90.
Burger Night (Tuesday). From 6:00 pm onwards, kids and adults can order a "DIY Burger" for just AED 40, with 20 toppings and sauces to choose from.
Hotelier's Night (Wednesday). From 6:00 pm to 11:00 pm, hotel employees can avail of a 50 percent discount on house beverages, as long as they present their hotel ID.
Friday Nights with Shaun V. From 8:00 pm to 12:00 midnight, guests can enjoy classic pop and rock music played by Shaun V.
Sippy Sunday. From 6:00 pm to 9:00 pm, guests can buy selected hops for just AED 15.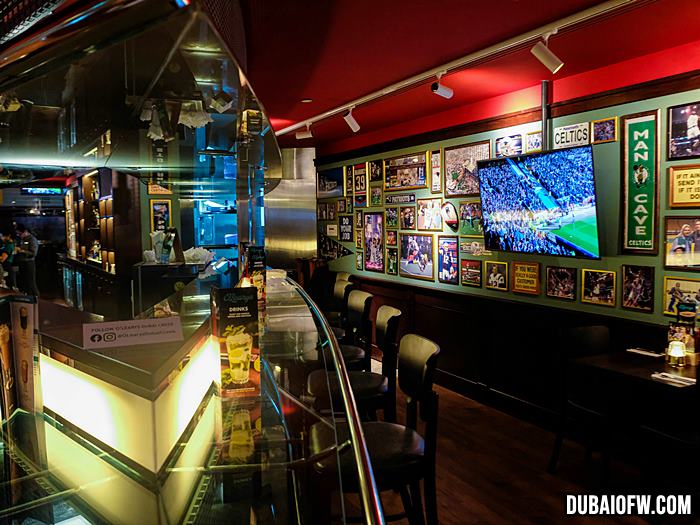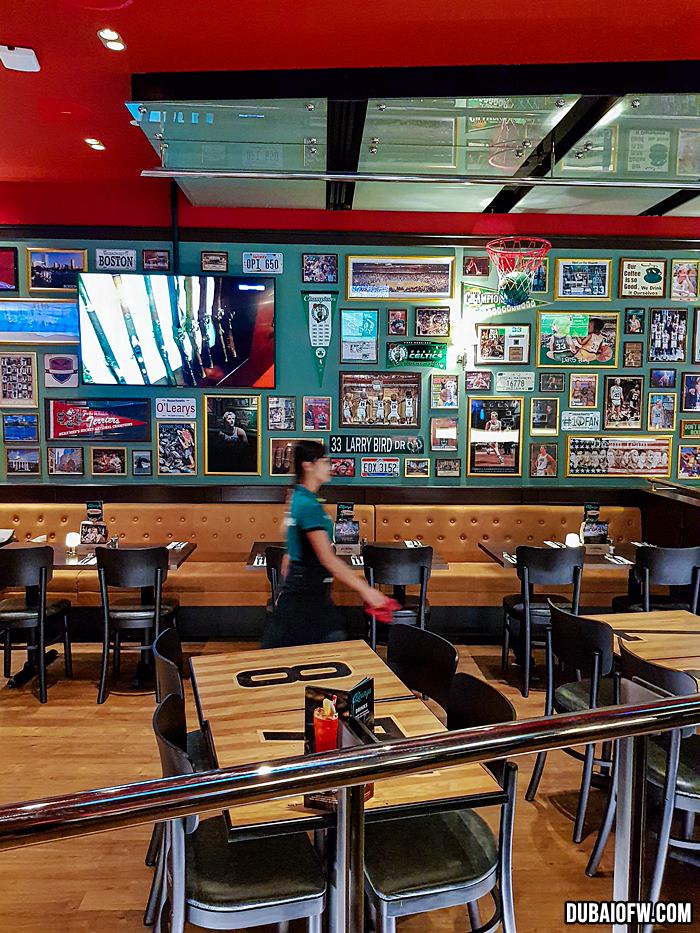 Video: O'Learys Sports Bar at Hilton Dubai Creek
Here is a quick video of our experience in O'Learys:
If you're up for a night of some good food, drinks, and games, then O'Learys Sports Bar is definitely the place to be! On the other hand, if you're on the lookout for authentic Filipino cooking, here's a list of Filipino restaurants in Dubai that you should check out with your friends!
Contact Information – O'Learys Sports Bar
Address: Hilton Dubai Creek, P.O. Box No. 33398, Baniyas Road, Deira, Dubai, UAE
Telephone: +971 4 212 7570
Email: OLearys.DubaiCreek@hilton.com
Website: https://olearys.ae/dubaicreek/
Google Map: