On Saturday (Nov. 29), the entire UAE was shocked to receive the news of the untimely passing of Sheikh Saqr bin Tariq bin Kayed Al Qasimi, a member of Ras Al Khaimah's royal family. He was only 25 years old.
The Ras Al Khaimah Police announced the death of Lieutenant Sheikh Saqr Bin Tariq Bin Kayed Al Qasimi on Saturday.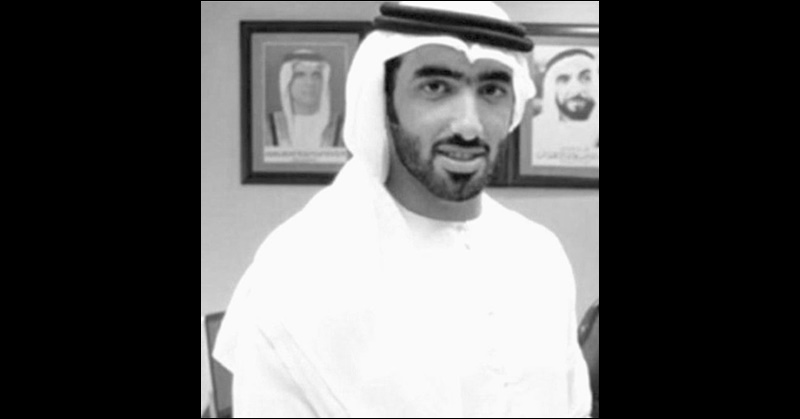 Sheikh Saqr bin Tariq bin Kayed Al Qasimi – Member of UAE Royal Family Dies in a Motorbike Accident
According to the RAK police, Sheikh Saqr Bin Tariq, a member of the royal family, died on the spot when his motorbike crashed in the Al Dhait area during the early hours of Saturday, as shared in a report by Gulf Today.
The funeral prayer for Sheikh Saqr was held at Sheikh Zayed Mosque after Dhuhr prayer.
Sheikh Saqr was laid to rest at the Al Qawasim Cemetery in Ras Al Khaimah also on Saturday.
According to Staff Col Yousef S.Y. Al Zaabi, director of Special Forces at the RAK Police, they were all shocked when they learned about the tragic crash that happened on the Sheikh Rashid Bin Saeed Road.
Al Zaabi noted, "He [Sheikh Saqr] could not avoid colliding with the car that jumped in front of him."
The senior police officer added that Sheikh Saqr had bought the sports motorbike he rode just three weeks ago.
Sheikh Saqr, a graduate of the Sharjah Police Academy, was a first lieutenant who joined the Special Forces Squad of the RAK Police three years ago.
Commenting on the tragic death of Sheikh Saqr, Staff Col Al Zaabi said that it is a big loss as the late Emirati royal was a real warrior whom you would always see going to or coming back from training.
Al Zaabi continued, "In a short period, he managed to get along with his colleagues and became a role model for all of them with his discipline, vibrant soul, and dedication."
The senior officer also noted that someone like Sheikh Saqr [a member of the royal family] could have relaxed from his [training] duties, but he never did.
"He never missed a single training, contest, tournament, or championship. He was righteous, kind, fit, disciplined, ambitious, and a gentleman," Al Zaabi shared.
Al Zaabi also revealed that he was planning to let young Sheikh Saqr lead the Special Forces team because of his special and advanced skills, but he was gone too soon.
A few days before the tragedy, Al Zaabi had met with Sheikh Saqr who said that he was participating in a sports competition in Dubai, stepping in for a colleague who could not continue. 
Al Zaabi shared that despite his back pain, he insisted on chipping in and supporting the RAK Police team. He always had a spirit of a fighter and kept developing himself in all aspects of life.
We offer our condolences to the UAE royal family and the friends and loved ones of the late Sheikh Saqr. 
ALSO READ: 5 Most Dangerous Roads in the UAE