For today's OFW feature, we interviewed Jessica, a 28-year-old Filipina living in the UAE. Hailing from Davao City, she describes herself as a proud Bisaya! She holds a degree in BS Computer Science, though she is currently working as an Executive Administrative Officer in Dubai.
Despite being the youngest in her family, Jessica decided to go to Dubai when she was just 20 years old. Through hard work, faith, and a positive attitude, she aspires to earn more and save for a better future. At the same time, she also loves to travel and blog about her experiences.
Like many Filipinos, Jessica helps to support her family back home, especially her parents. Soon, she will get married to her long-time sweetheart, and they will continue pursuing a bright future together. Let us take the time to learn some tips from Jessica in the following OFW story!
OFW Feature: Jessica, Executive Admin Officer in Dubai
Name: Jessica Baladjay
Age: 28 years old
Current Profession: Executive Administrative Officer
College Degree: BS Computer Science
Years in Dubai: 8 years
1. Tell us about yourself.
Hi! I am Jessica, and the people closest to me call me "Ica." I am 28 years old, a proud Bisaya from Davao city. I am currently working as an Executive Administrative Officer, acting as one of the company's points of contact between executives and internal/external clients in the Middle East & Northern Africa (MENA) region.
2. Why did you come to Dubai?
I came here to earn more, to save for a better future, and for self-discovery.
The truth hurts, but workers in the Philippines are paid poorly, even if you graduated from a prestigious school. So, I grabbed the chance to work in Dubai for better opportunities. I was 20 years old when I arrived in Dubai. Being the youngest child in the family, honestly, I never knew from where I got the courage to live independently — miles away from home.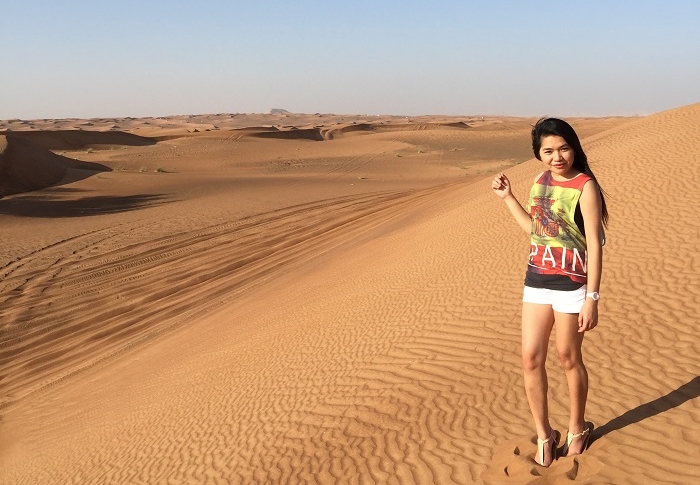 3. What were your previous jobs?
I was employed for a few months as an Administrative Assistant in a Government Agency in Davao City before I left for Dubai. I landed my first job in Dubai as a Receptionist / Secretary for a Trading Company. A year after that, I got promoted. However, by the time I completed my 2-year contract, I resigned and searched for a new job.
Back then, there were many job openings but it was so hard to get hired, especially when you are aiming for a higher salary. It was a roller coaster ride, which took me almost half a year to get a second job. I went to Kish Island (part of Iran) for an exit and stayed there for one month, then came back to Dubai on a tourist visa.
Before my tourist visa expired, I had to force myself to accept a job offer as an Administrative Coordinator, even though the salary was not that much higher compared to my previous job. The job was tough! I was in-charge of collaborating with customer service, import/export, and purchasing department.
4. How do you find your current job? Are you happy/satisfied with it?
As time passed and my contract with the company was about to expire, I applied through an online job portal, just like everyone else often does. Luckily, I got hired on the spot during the interview! I am happy with my current job and proud to be part of the company, though my job isn't related much to what I studied.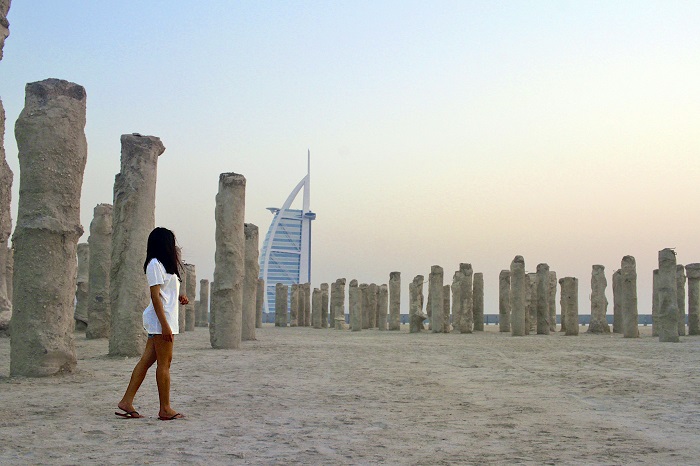 5. Are you able to save in Dubai? Why/How?
Saving is crucial, yet it is one of the most challenging things to achieve! From my monthly salary, I have to allocate money for my parents, my investments back home, and my daily expenses. I also save some for my travels!
Effectively, I am able to save a lot by reminding/willing myself to:
Lessen visits to malls
Lessen dining in fancy places
Lessen buying new clothes
Cut off my mobile plan
Stop upgrading gadgets
Stop going to movie theatres
6. Is it difficult to live in Dubai? What are/were your struggles? What's life like outside work?
I have felt safe during the entire time I have lived in Dubai. Life here is not that complicated as long as you follow the rules and respect traditions.
I only struggle when there's an emergency expense back home.
Life outside work is filled joy and contentment. Sometimes on weekends, I visit places around the UAE. I am thankful to have the chance to travel once in a while.
7. What do you like about Dubai?
It is multicultural – a lot of nationalities live and work together in an arguably compact city.
Safety – Dubai is a pretty safe place to live in.
8. What do you NOT Like about Dubai?
The long summer, when temperatures could rise to more than 40 degree Celsius!
The cost of living is pretty expensive, too, and you can never obtain a citizenship in Dubai.
9. What are your plans in your career/family/future?
I plan to return to the Philippines after the completion of my dream house and when I can manage to run a business, hopefully 3 years from now. I also plan to get married next year with my long-time sweetheart! I would also love to travel to different parts of the world, God willing, or I might move to a different country and apply for citizenship.
10. You have any tips for Kabayans when working/finding work/living in Dubai?
The first attempt in finding a job isn't easy. Always be mindful, learn, and build up your career. Opportunities never run out; the right time will come eventually so don't give up easily! Set your goals and know your priorities. Save while you are able, because at the end of the day and in times of need, no one will help you except yourself. Moreover, remember that it's not always about work and sending money back home; do reward yourself with something that you deserve!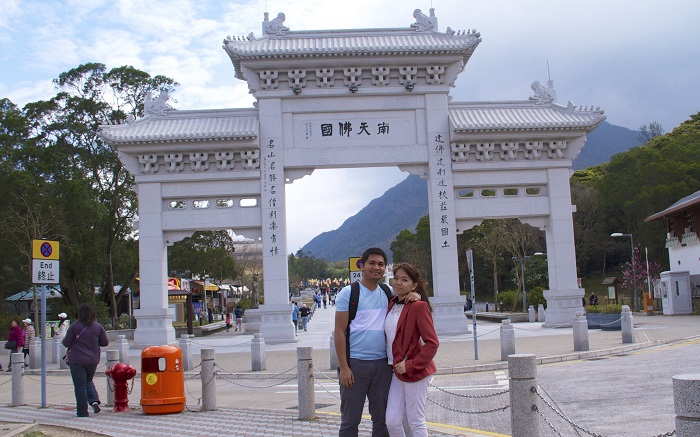 Connect with Jessica on Social Media
To know more about Jessica, you may get in touch with her through her blog and social media pages:
Instagram: @sealedsuitcase
Blog: Sealed Suitcase
—————-
*Photos provided by Jessica
Are you an expat in Dubai? Do you want to be featured in the website? Send us an email telling us you want to be featured at admin@dubaiOFW.com and we will send you the set of questions! Let's help other Pinoys who want to come to Dubai understand what life in the UAE is like through your story.