Today's OFW interview features Alvin, a Filipino who has been living in Dubai for almost 8 years now. He is currently working as a Supply Chain Assistant for a well-known supermarket chain in the country. Before this, though, we was taking up Bachelor of Science in Elementary Education!
Alvin is not just an ordinary worker, however — he is also a celebrity and a hero! A few years ago, he saved four people from drowning at Jumeirah Beach, despite having a fear of swimming. Because of his heroic feat, Alvin was featured in newspapers, websites, radio and TV stations across the world. What's more, he is a talented singer, having joined several contests, including ABS-CBN's "Tawag ng Tanghalan" and TFC Middle East's "Birit King." He has also performed in various TV shows, concerts, and even theatre shows!
Despite his popularity and status, Alvin remains humble and down-to-earth, spending his free time doing charity and volunteer work. He hopes to bring his family to Dubai as well as establish his own business in the future. Read on to learn more about Alvin and his amazing story!
OFW Feature: Alvin, Supply Chain Assistant in Dubai
Name: Alvin Pancito
Age: 33 years old
Current Profession: Assistant, Supply Chain
College Degree: Bachelor of Science in Elementary Education (Undergraduate)
Years in Dubai: 7 years and 8 months
1. Tell us about yourself.
Hi, just call me "ALVIN" Aka "The Singing Hero". 33 years of age and I've been here in Dubai for almost 8 years now as an Assistant Supply Chain in one of the respectable and biggest company here in UAE. Recently, I was a daily contender of ABS-CBN "Tawag Ng Tanghalan" sa Showtime '2017, Finalist of TFC Middle East "Birit King" '2017 and I was awarded as OFW Dakilang Bayani "Entertainer of the Year" '2016. I was spotted my Popularity as I became the Grand Champion of "MIC ICON-2013" Singing Competition and the First Grand Champion of "MAJID AL FUTTAIM SHOWTIME-2013" Season-1 Talent Show. I was often described by the crowd as a Sound Sharp Best Musical Theater Performer, whom I am working with International Artists.
I had participated in various West End and Broadway Musical Shows, such as, "THE WIZARD OF OZ" in 2014, "ANNIE" in 2015, "THE SOUND OF MUSIC" in 2016, held at Madinat Theater, MadinatJumeirah, and way to Star in "WEST END TO BROADWAY CONCERT '2015" in Global Village and "THE RAT PACK LIVE '2016" Dubai Winter Festival at the Dubai Media City Amphitheatre. Moreover, My extraordinary name was heard as "The Filipino Hero" who saved (4) four lives drowning in the Jumeirah Beach Park, and was Featured in Local and International Televisions, Radio Stations and Newspapers across the World.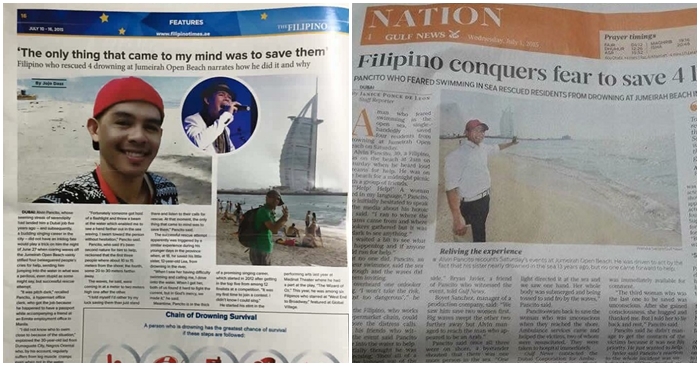 2. Why did you come to Dubai?
I came to Dubai to have a better future and to explore my capabilities in working in a different environment with diverse cultures. To ambitious young people like me, it doesn't matter what kind of work I end up doing, as long as I am paid just to help and give what my family needs and to secure our future. Although I had encountered discrimination, I didn't mind. I have to continue working and to prove to them that even if I don't have a "professional" vocation, I can do what other professionals can do and face challenges wholeheartedly.
3. What were your previous jobs?
Before coming to Dubai, I held different jobs in the Philippines. I was part of the Service Crew at Jollibee Food Corporation and Tropical Hut Food Market, Inc., respectively. Afterwards, I became a Team Captain at San Miguel Foods, Inc., and then joined the Customer Service Department at SM, Inc. in the Philippines.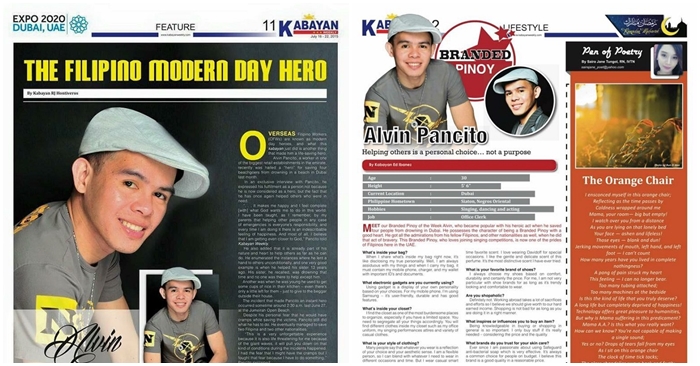 4. How do you find your current job? Are you happy/satisfied with it?
Majid Al Futtaim Hypermarket LLC is one of the most respectable companies here in the UAE. Working with known professionals is a bit of a pressure for me, but I always make sure that I work as best as I possibly could. Yes, I'm very happy and satisfied because working for one of the biggest companies in Dubai is a great opportunity for me. They let me grow in my field, teach me, and help me to achieve my goals. I think I am really blessed to be part of this company even if I am not a degree holder.
5. Are you able to save in Dubai? Why/How?
I can save somehow, but not that much because I am the breadwinner of the family. Also, my father needs to take medicine regularly because he suffered from lung failure. Furthermore, living in Dubai is a bit expensive. If you really don't know how to manage your finances, you will be broke. And that is why I really try to manage my finances carefully. It's just a matter of self-control and discipline.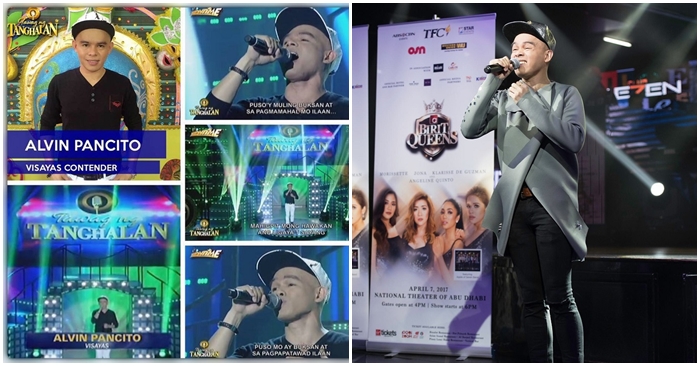 6. Is it difficult to live in Dubai? What are/were your struggles? What's life like outside work?
It is not difficult for me to live in Dubai. I am a very adventurous and friendly person. I love to explore so it's not really hard for me to adjust. In the beginning though I felt homesick sometimes. I always involve myself voluntarily in any form of humanitarian/community projects outside work. I have also performed in different kinds of shows, such as charity events, as front act to local and international artists, TV shows, and theatre shows.
7. What do you like about Dubai?
I love Dubai because of its diverse environment. The difference in culture and atmosphere is something that unites all expats. Overall, Dubai is a pretty safe place to live in and raise children. And relative to most other countries in the region, it's way more stable.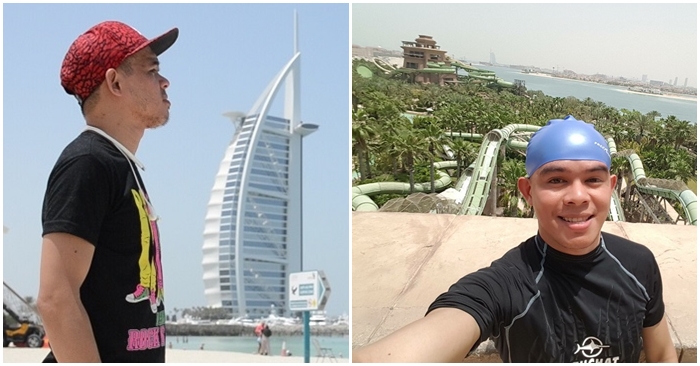 8. What do you NOT Like about Dubai?
What I don't like in Dubai is the cost of living. It's expensive!
9. What are your plans in your career/family/future?
I seek to advance professionally and to successfully complete the projects in a senior position, managing important portfolio in my company. I aspire to learn more things. I am also planning to bring my family here in Dubai and to put up a business in the near future.
10. You have any tips for Kabayans when working/finding work/living in Dubai?
My advice for those who plan to come to Dubai is this: focus on your dreams and your goals, plan your finances, and always pray to God. He will guide you all the way.
Connect with Alvin on Social Media
To know more about Alvin, you may get in touch with him through his Facebook page: Alvin Pancito.
You can also check out this video of Alvin's performance at ABS-CBN's "Tawag ng Tanghalan:"
—————-
*Photos provided by Alvin
Are you an expat in Dubai? Do you want to be featured in the website? Send us an email telling us you want to be featured at admin@dubaiOFW.com and we will send you the set of questions! Let's help other Pinoys who want to come to Dubai understand what life in the UAE is like through your story.