80's and 90's babies have something big to look forward to this September as the Red Hot Chili Peppers will make their first-ever performance in the UAE at The Arena, Yas Island, this September, with an exciting concert as part of the Abu Dhabi Showdown Week, a seven-day series of events set to run alongside UFC 242.
The American band, which was inducted into the Rock and Roll Hall of Fame in April 2012, will bring their signature rock-funk music style to sizzle the stage in front of a huge Abu Dhabi crowd.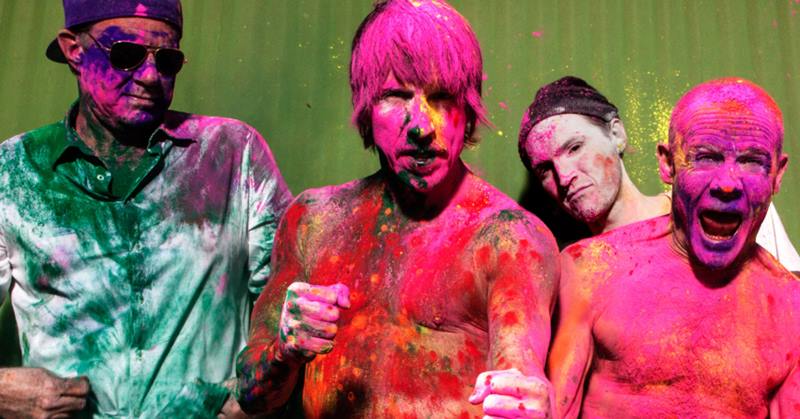 Catch the Red Hot Chili Peppers Live Concert for Abu Dhabi Showdown Week
The band, which is composed of singer Anthony Kiedis, Melbourne-born bassist Flea, drummer Chad Smith, and guitarist Josh Klinghoffer – have sold more than 60 million albums, including five multi-platinum LPs, and won six Grammy Awards.
The Red Hot Chili Peppers is expected to play a set comprising of a selection of tracks such as 'Dark Necessities' fresh off from their current and eleventh studio album, The Getaway,in addition to several of their greatest hits and classic album tracks which include: 'By the Way', 'Can't Stop', 'Snow (Hey Oh)', 'Otherside', 'Californication', 'Under The Bridge' and 'Give It Away'.
Here are the details of the much-awaited rock concert in the UAE capital:
WHAT: The Red Hot Chili Peppers Live in Abu Dhabi
WHEN: September 4, 2019, 6:00 pm
WHERE: The Arena Yas Island, Yas Island, Abu Dhabi
TICKETS: via TicketMaster
The 1983 Los Angeles-based band, has amassed international stardom for hits such as 'Soul to Squeeze', 'Give It Away', 'Under the Bridge', 'Scar Tissue', and 'Californication', to name a few.
Of note, the band holds the record for having the most number-one singles of any alternative rock band in US Billboard history – a lucky 13.
For almost two decades in the music industry, the band has consistently reinvented their style and musical offerings, which has been heavily based in a mix of hard rock, funk and hip hop.
If you've been following the band's journey through the years (or not), there's surely something you'd enjoy in the legendary band's debut performance in the UAE.
Here is the official video for their track, Dark Necessities, posted via the band's official YouTube channel:
To get your tickets, you can visit the Ticketmaster website. The event was organized in coordination with the Department of Culture and Tourism – Abu Dhabi.
ALSO READ: Catch Westlife LIVE in Dubai at the Coca-Cola Arena this August