A Dubai-based teacher got into an accident as she was crossing the road in Al Ain last September 1 (Sunday), the first day of the academic school year in the UAE.
The incident took place in the Al Sarooj area on Sunday afternoon as the teacher had just stepped out of a public bus. She then crossed the road as she headed to her car at the parking lot, which was on the other side of the road.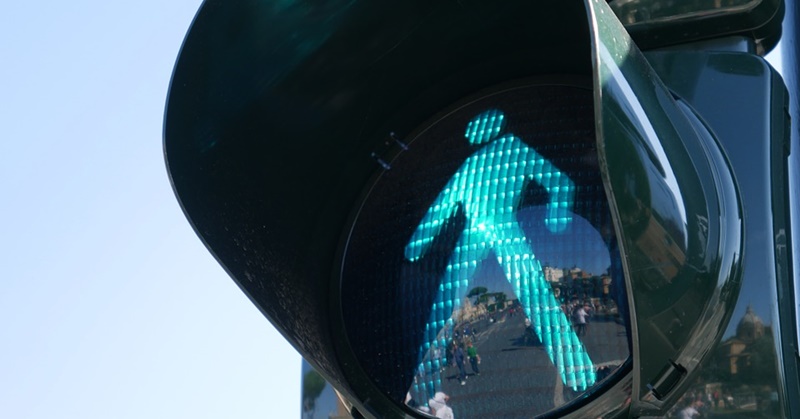 Teacher Injured in Speeding Incident on First Day of School in UAE
According to eyewitnesses, as the woman crossed from the zebra crossing, a car suddenly came out of nowhere knocking her down, as shared in a report by the Khaleej Times.
Other vehicles in the first and second lanes had reportedly stopped at the pedestrian crossing upon seeing the woman about to cross the street. However, the car in the third lane didn't bother to stop and hit the woman as she was crossing the road.
The schoolteacher had sustained various injuries all over her body.
The police and an ambulance rushed to the scene after they were notified of the incident.
The woman, then, was brought to the Al Ain Hospital for treatment.
The police blamed the incident on the driver, who didn't bother to stop, even when the others in the adjacent lanes on the road already did.
The man will be charged for reckless driving resulting in an accident and for violating traffic rules.
Following the incident, the police have charged motorists to respect the rules of the road and to stop at zebra crossings for pedestrians.
Moreover, pedestrians have also been reminded to always cross the road using designated areas such as footbridges and pedestrian crossings to avoid accidents.
In the UAE, not giving way to pedestrians corresponds to a fine of AED 500 and six black points whereas those caught stopping on crossings and obstructing pedestrian path will face a fine of AED 400 and three black points.
Meanwhile, the penalty for pedestrians caught crossing roads at undesignated areas is AED 400.
Let this be a reminder, especially since the school year has already started, that many people including children, will be out on the streets – going to and from their respective schools and homes, and so motorists are urged to exercise due caution especially when driving around areas such as schools, parks, and playgrounds, or basically in any public areas to avoid causing unnecessary accidents or fatalities on the road.
ALSO READ: [PHOTO] Check Out this 3D Zebra Crossing in UAE