Whether you're working from home, at the office, or you're always on-the-go, having a laptop is a must. Likewise, it is also essential for you to have something strong and durable to keep your laptop safe, wherever you may go.
Also Read: 5 Things Every Work-from-Home Professional Should Have
Indeed, your bag should be able to protect your laptop, especially during travel. At the same time, it should also be light, easy to carry around, and easy to clean.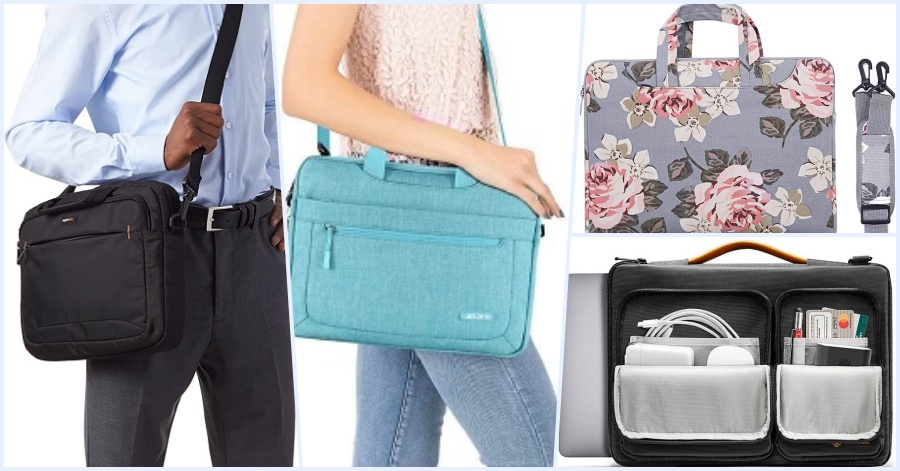 6 Laptop Bags that You Can Bring Anywhere
If you are looking for a bag to store your laptop and its peripherals, look no further as we've gathered the following top picks, just for you: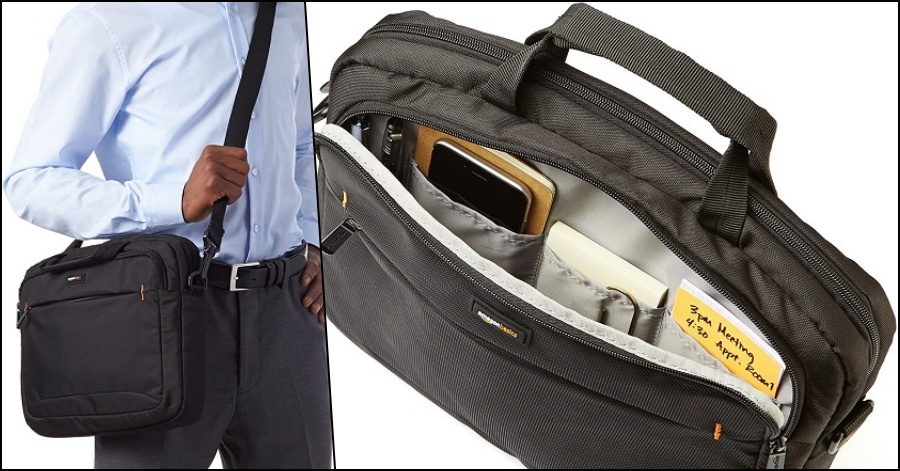 Buy this on Amazon for AED 37.00.
This bag fits up to 14.1-inch laptops, plus it has outer and inner pockets for your tablet, phone, power cord, cables, and other accessories. It also comes with a removable shoulder strap for easy carrying. A good quality and affordable product that offers value for money!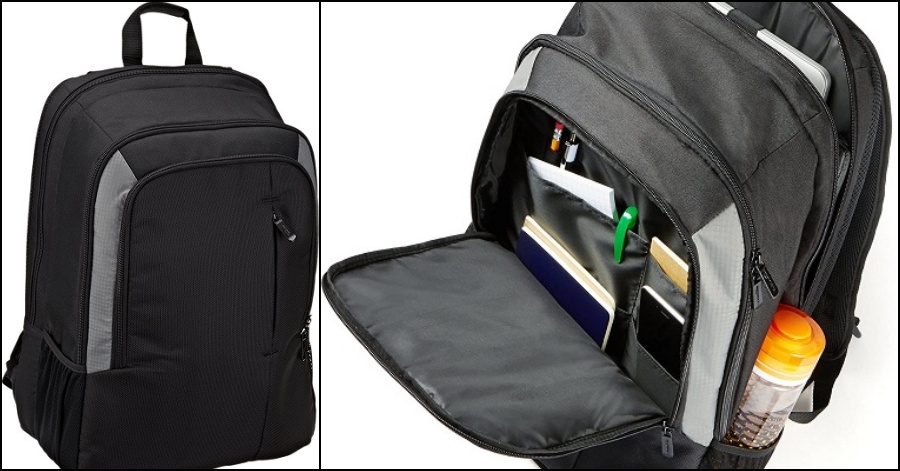 Buy this on Amazon for AED 59.00.
If you prefer to wear backpacks, then this laptop bag is your best choice! It can fit up to 15-inch laptops or netbooks, plus there are compartments for your books, folders, cellphone, and even a water bottle! Considering the price and quality, it's definitely a great buy!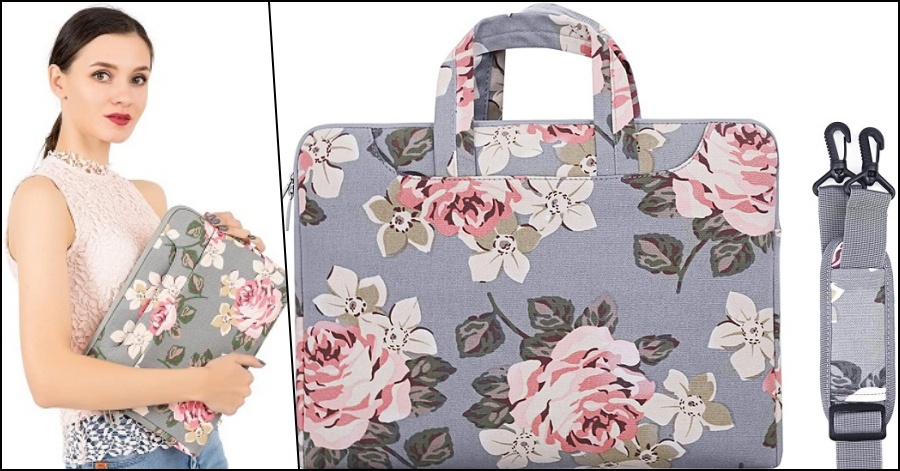 Buy this on Amazon for AED 88.99.
Ladies will love this fashionable bag, which features a beautiful rose pattern. It can fit 14-15.6 inch laptops, while providing additional pockets for accessories. You can carry it using the dual handles or a shoulder strap that is removable and adjustable. A good quality product for an awesome price!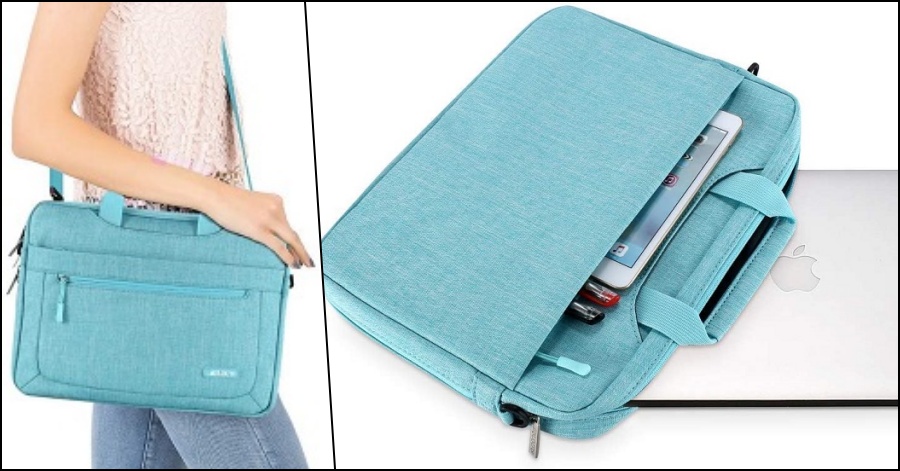 Buy this on Amazon for AED 102.99.
Here's another eye-catching bag that can carry 14-15.6 inch laptops, featuring polyester foam padding to absorb bumps and shocks, and soft fabric lining to protect against scratches. This high quality bag also has extra pockets for various accessories. Highly recommended!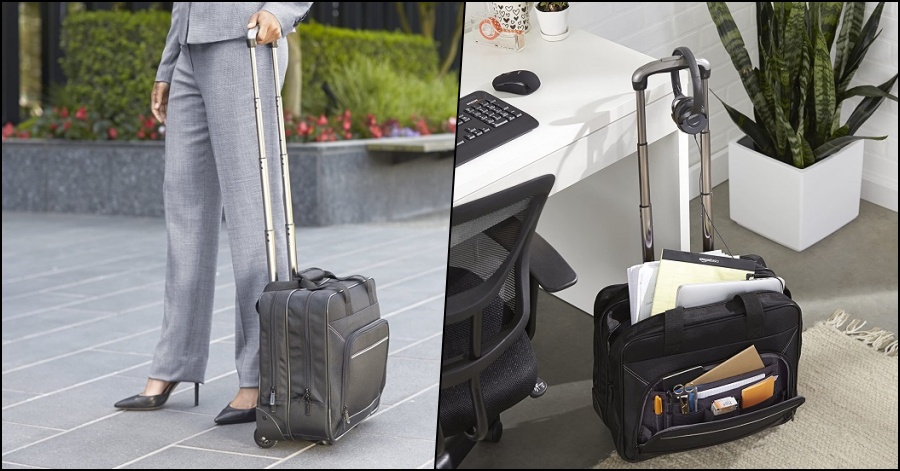 Buy this on Amazon for AED 109.00.
Do you have an overnight trip or business conference to go to? This bag is the perfect storage solution, with compartments for your laptop (up to 15.6 inches), books, folders, accessories, and even a change of clothes! A high quality product that can carry everything you need!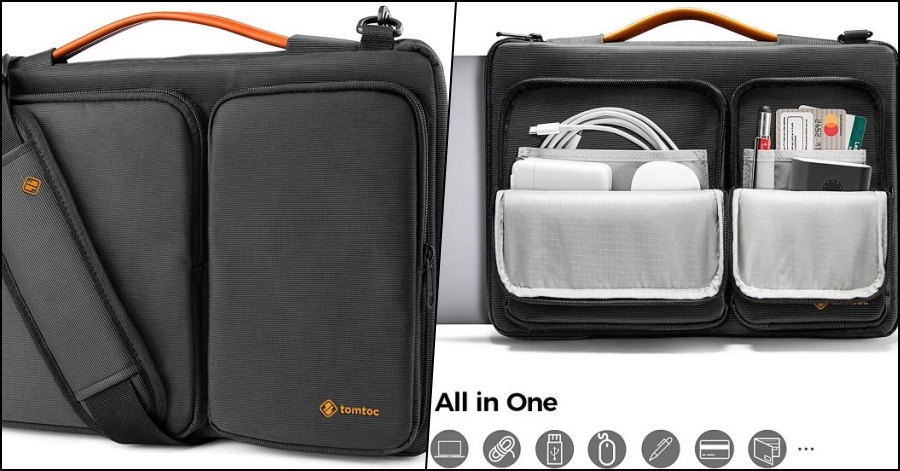 Buy this on Amazon for AED 119.99.
This durable, water-resistant bag is compatible with the 13-inch MacBook Pro, with front pockets for storing cables, phones, and other accessories. With its compact size, you can carry it by the handles, through a shoulder strap, or even place it in another bag. Highly recommended!
With these bags, carrying your laptop, along with its peripherals and other accessories, is as easy as pie! Check out the bag that best suits your personal need, style, and preference!