So, it's summer in the UAE again, and you know how it goes. The scorching heat in the Middle East can be forgiving! But fret not! The summer season means it's high time for flowy floral dresses; lounging by the numerous beaches in the gulf country and cold beverages have never looked better! 
To those who live in the UAE, it's time for you to prepare yourself before heading out; you must have at least most of these essentials to survive during the summertime! If you're a tourist visiting the UAE for the first time and wondering what summer essentials you should pack, you've come to the right place! You can have an overview of what to bring before your trip! Here's the roundup of summer essentials you should have if you're in the UAE!
1. Sunscreen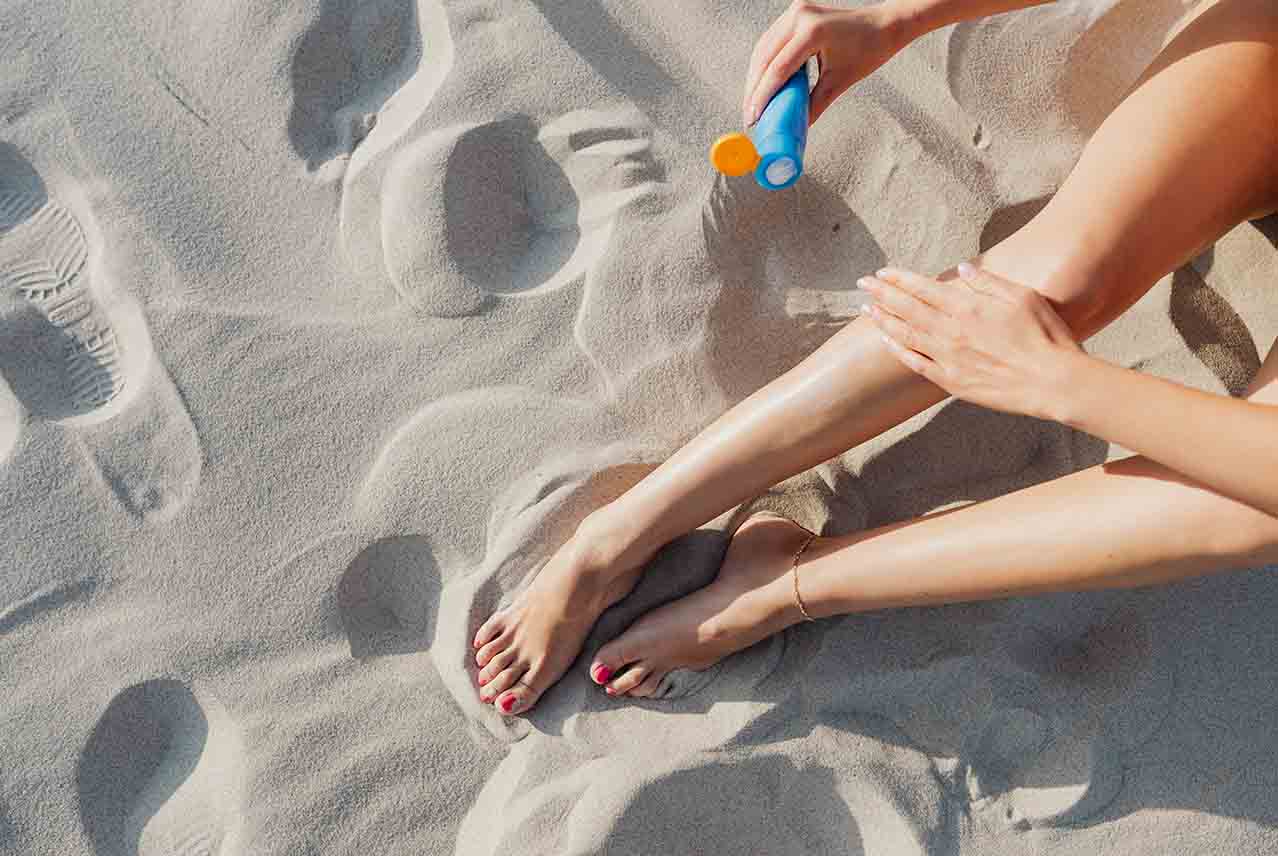 You've probably heard this beauty product and summer essential a million times, but for a good reason, sunscreen is vital if you're in the UAE or anywhere in the world to avoid getting sunburned and to protect your skin from the harsh sun rays! 
2. Scarf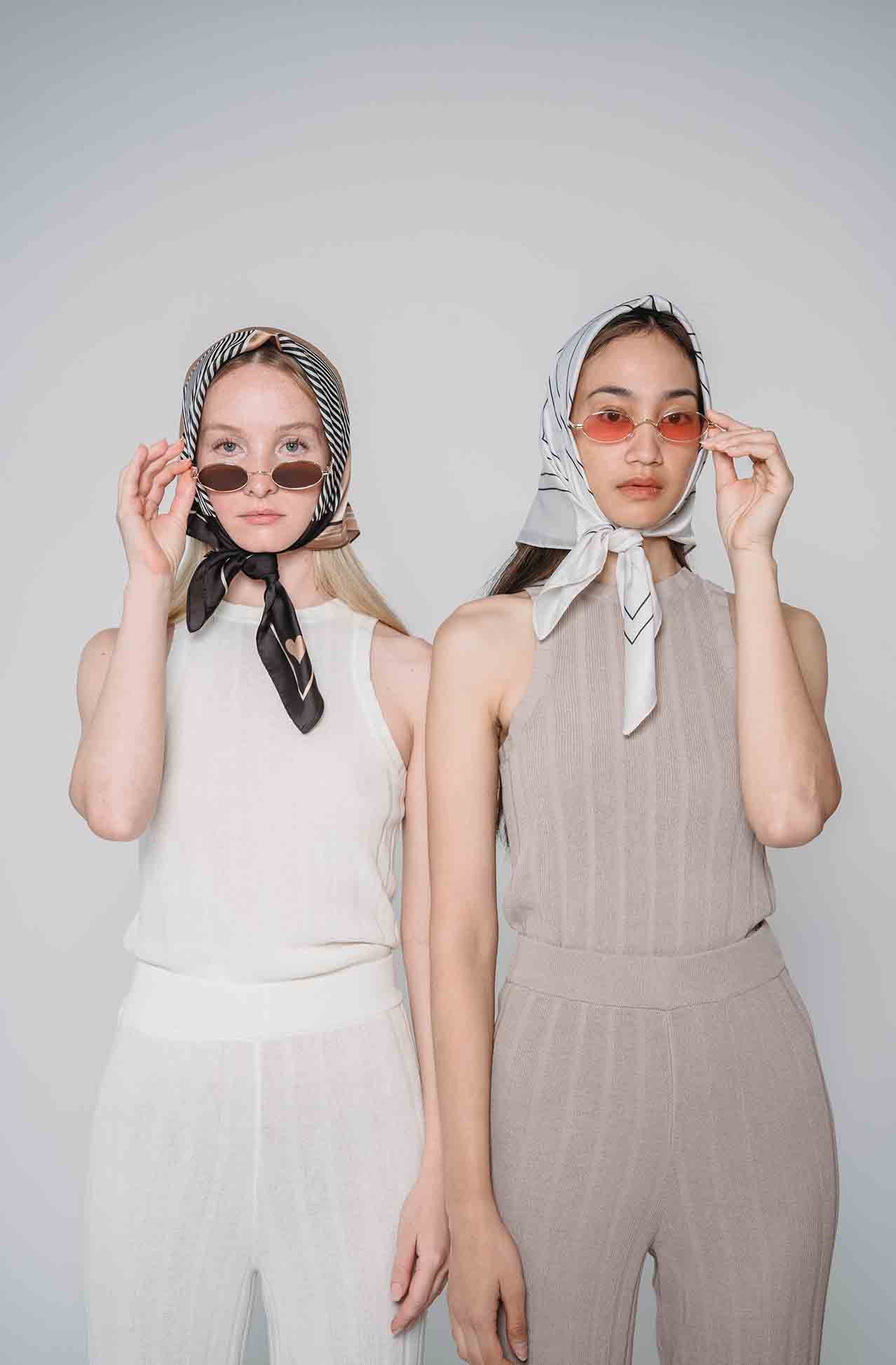 There are many gorgeous designed scarves in the UAE; whether you go to discount stores or luxury brand outlets in the malls, scarfs are a must-have during the summertime since they'll help you cover your head and face from the harsh sun rays.
Perfect for those who want to feel the Arabian vibes once you land in the UAE, and want to maintain their skincare routine even if they're out and about! Another tip, you can buy scarves as souvenirs or pasalubong for your loved ones back home! In the UAE, wearing scarves is normal even if you're not a local since they are usually used every day or during the summertime to cover their faces or bodies.
3. Aloe vera gel 
Aloe vera works wonders for sunburn! If you're the type who loves to lounge by the beach all day, or the heat makes you sweat like crazy and causes you to have oily skin and sunburn, aloe vera gel is your new best friend!
One beauty tip you can do is to place your beauty and skincare products in your refrigerator, or if you have a mini makeup refrigerator, it will be divine for your skin since applying an ice-cool skincare product such as an aloe vera gel will help you beat the heat and make your skin fresh! There are many aloe vera gels to buy in the UAE. If you're on vacation or in the UAE, having aloe vera gel with you will make you photo-ready anytime and anywhere!
4. Hydrating Facial mists and serums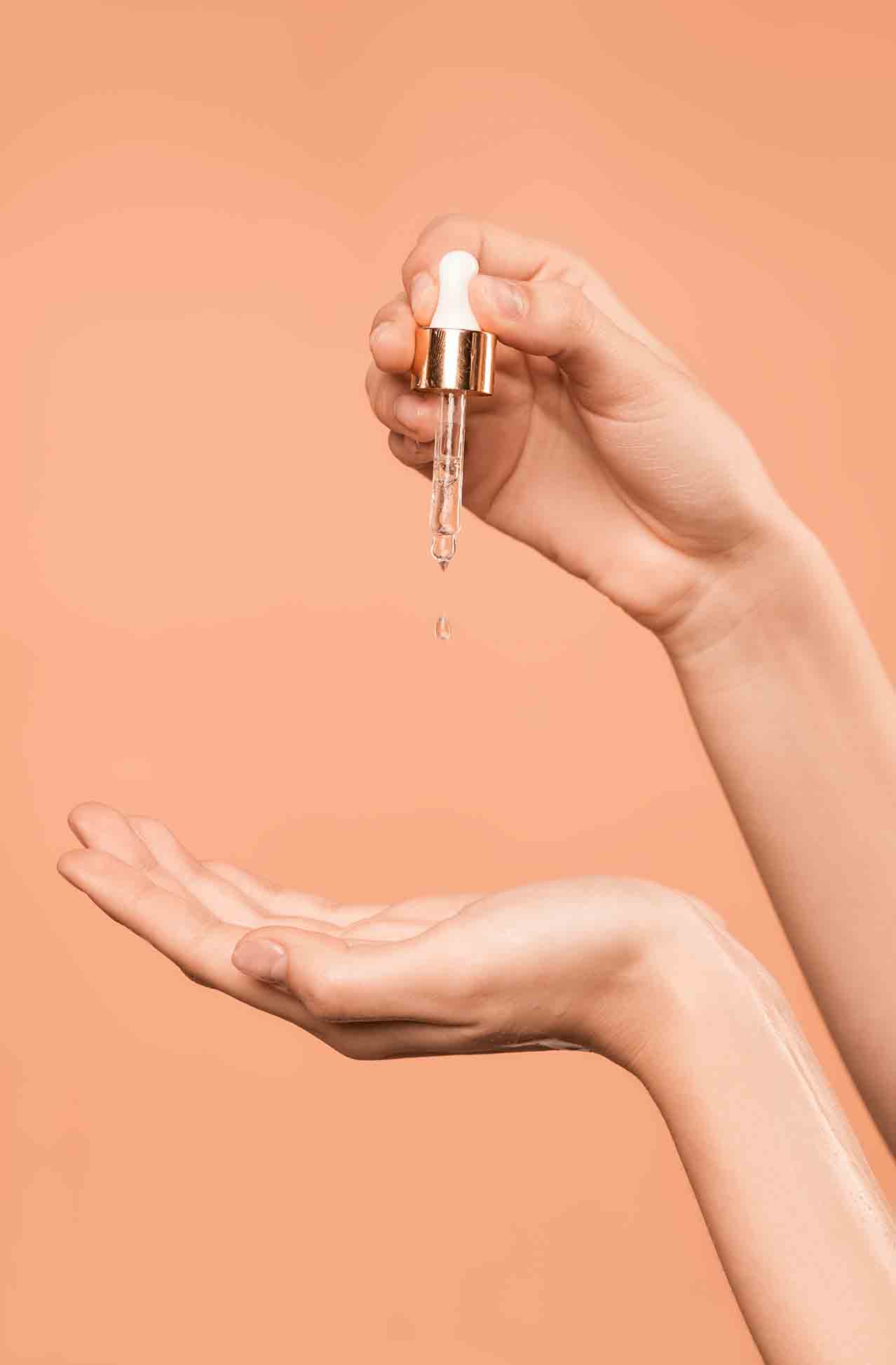 Suppose you're a skincare enthusiast and want to reduce wearing makeup during the summertime. In that case, another alternative you have while you're on the go is having a hydrating facial mist or serum. It is easy to use these skincare products, even under the scorching sun, since you only have to spritz or wipe on your face to cool your skin and lessen oiliness or sweat buildup. These skincare products are lightweight and portable to bring anywhere, which is a win-win!
5. Eye drops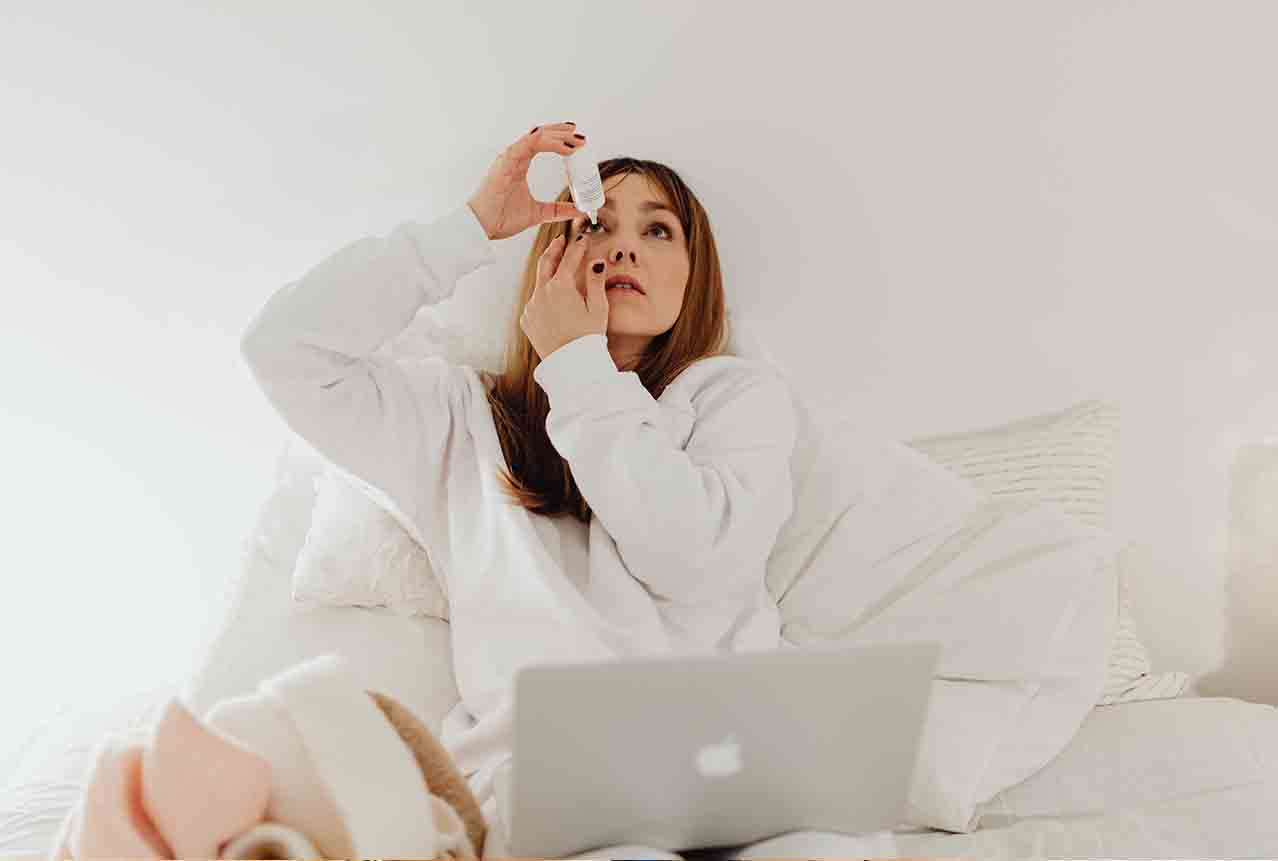 Eye problems arise during the summer, like dry eye, stye, eye allergies, and Conjunctivitis. The sun is shining bright, and the next thing you know, your vision is irritated or swollen; instead of taking in new memories with your eyes, it's not happening because of that. To avoid this common dilemma, eye drops should be on your kit everywhere you go to combat dryness and irritation caused by the dry heat. You can also get eye problems if you stare too long at your screen or in the sun!
6. Sunglasses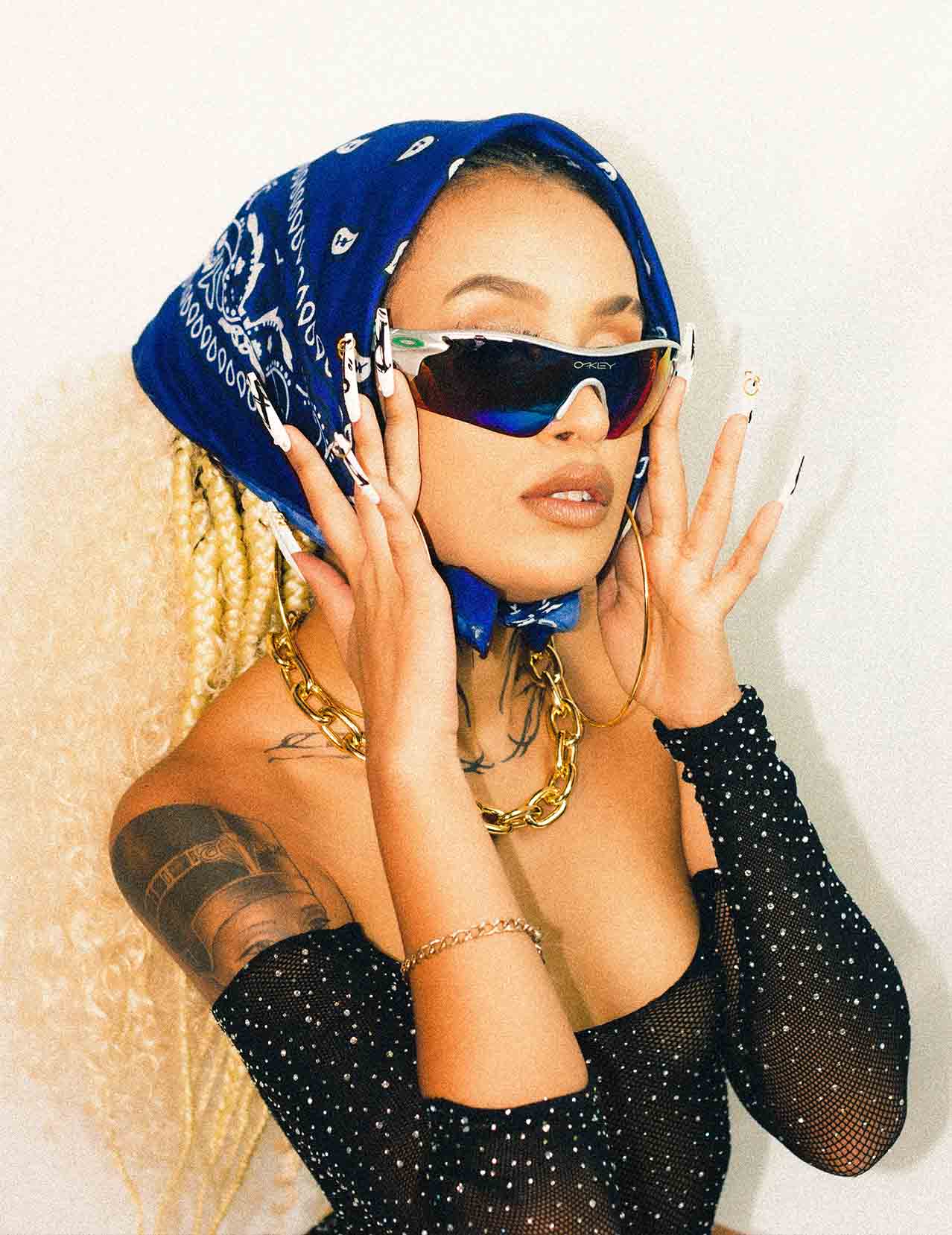 Yes, there are many picturesque tourist attractions to check out in the UAE, but the bright sun can make it harder for you to enjoy the view or have a fun experience; sunglasses sound like a holy grail for this summer season! Before landing in the UAE, it would be wise to pack pairs of sunglasses to match your travel outfits and have spares in your bag when you're on the go!
If you are a UAE resident, sunglasses are a summer staple since you want to avoid eye problems while out and about!
7. Portable phone charger 
Having your phone is a must! Not only for picture taking and for being accessible to the internet, but this is also handy for travellers exploring the UAE without a tour guide! A portable phone charger can help you stay supplied with battery anytime and anywhere, whether a tourist or a UAE resident. This summer, make sure to bring a portable phone charger so you don't have to be stressed out and focus on having a fun time in the UAE! Another thing you should get is a power bank to help you on the road!
8. Hat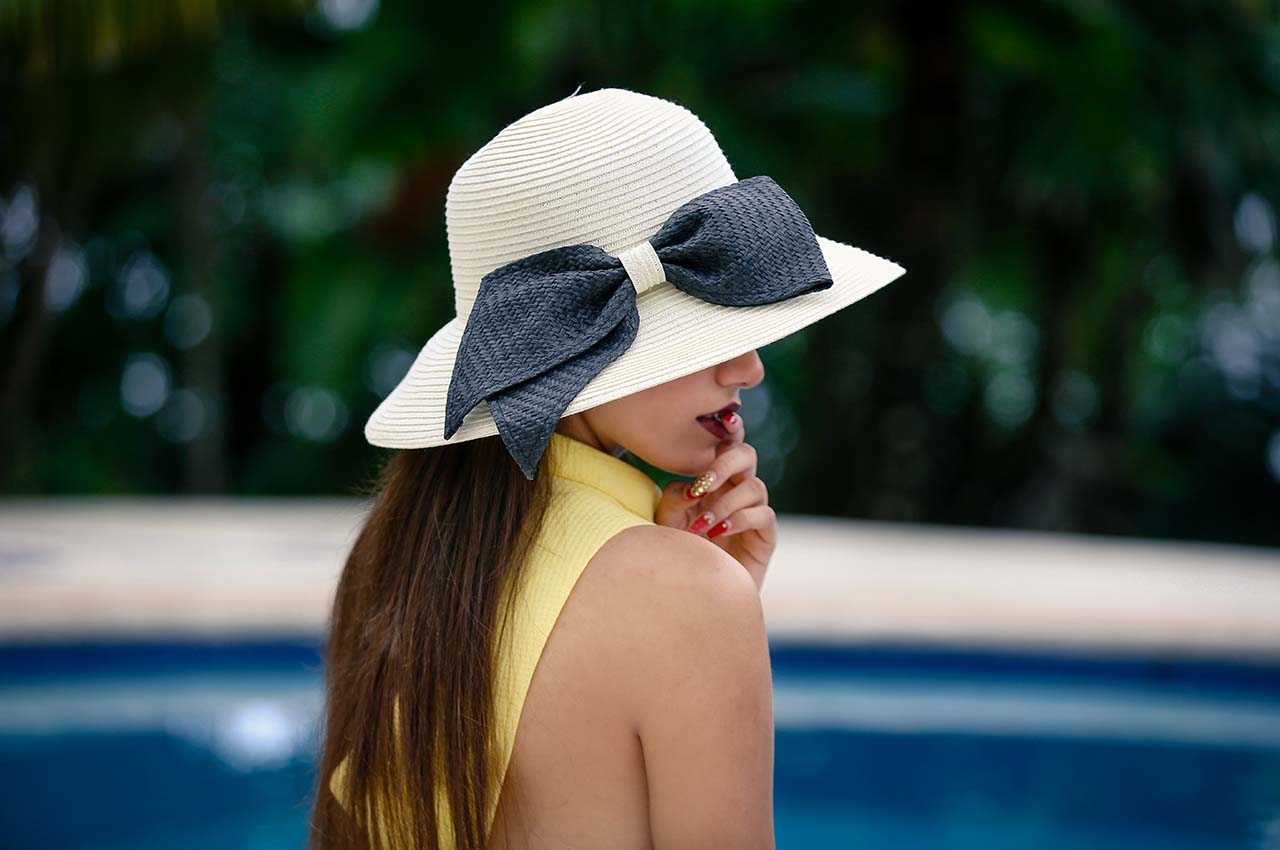 It's time for you to dust off your summer hats, whether a wide-brimmed hat or a bucket hat; as long as it's good enough to cover your head from the sun's heat, you're good to go! It's easy to forget to protect your head, when you already have sunglasses or sunscreen, but wearing a hat can help you avoid heat stroke! After all, wearing a hat makes any outfit looks cute, so it's a win-win situation!
9. Water Bottle or Bottle
Staying hydrated is essential not only during the summertime since you want to avoid dehydration and any problems when you're out and about! Bringing a water bottle filled with water, electrolyte drinks, or powders can help you replenish the nutrients you lost from sweating too much! Carrying a water bottle can help you save money from buying water while on the go.
10. Beach bag or tote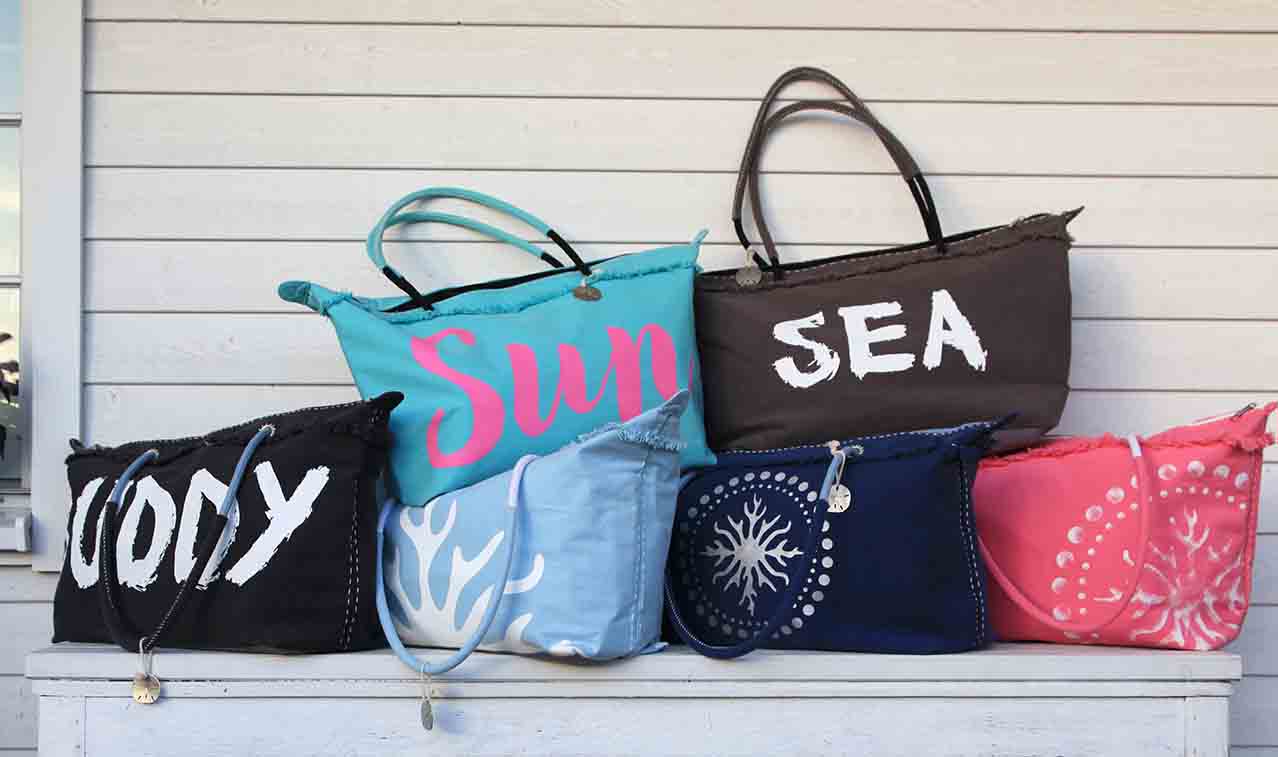 Beach bags or totes are in for the summer; bring one if you plan to visit the UAE during this season! Whether you have a straw beach bag or Jute tote, it's handy to bring your summer essentials on a road trip or the beach! It'll also help you save money whenever you're running errands or doing groceries! 
11. Beach umbrella or sunshade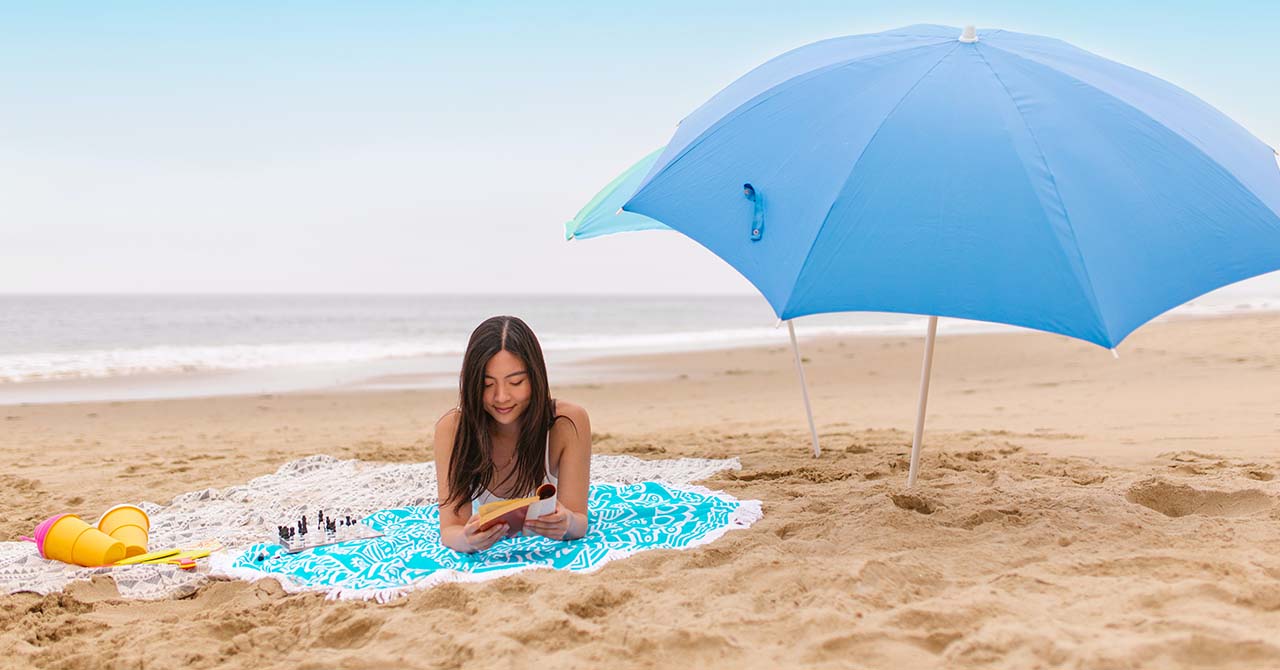 Summertime is the time when beaches and aqua parks are the main character; you will need to pack a beach umbrella or sunshade if you plan to enjoy a day on the beach! Not only will it relieve you from the heat, but its better to be prepared since public beaches don't have any shades, and it's better to be safe than sorry! It never hurt to bring a beach umbrella or sunshade just incase you intend to reflect or stay longer by the beach; at least you have a place to eat, meditate, do your own thing in comfort!
12. Portable speakers or headphones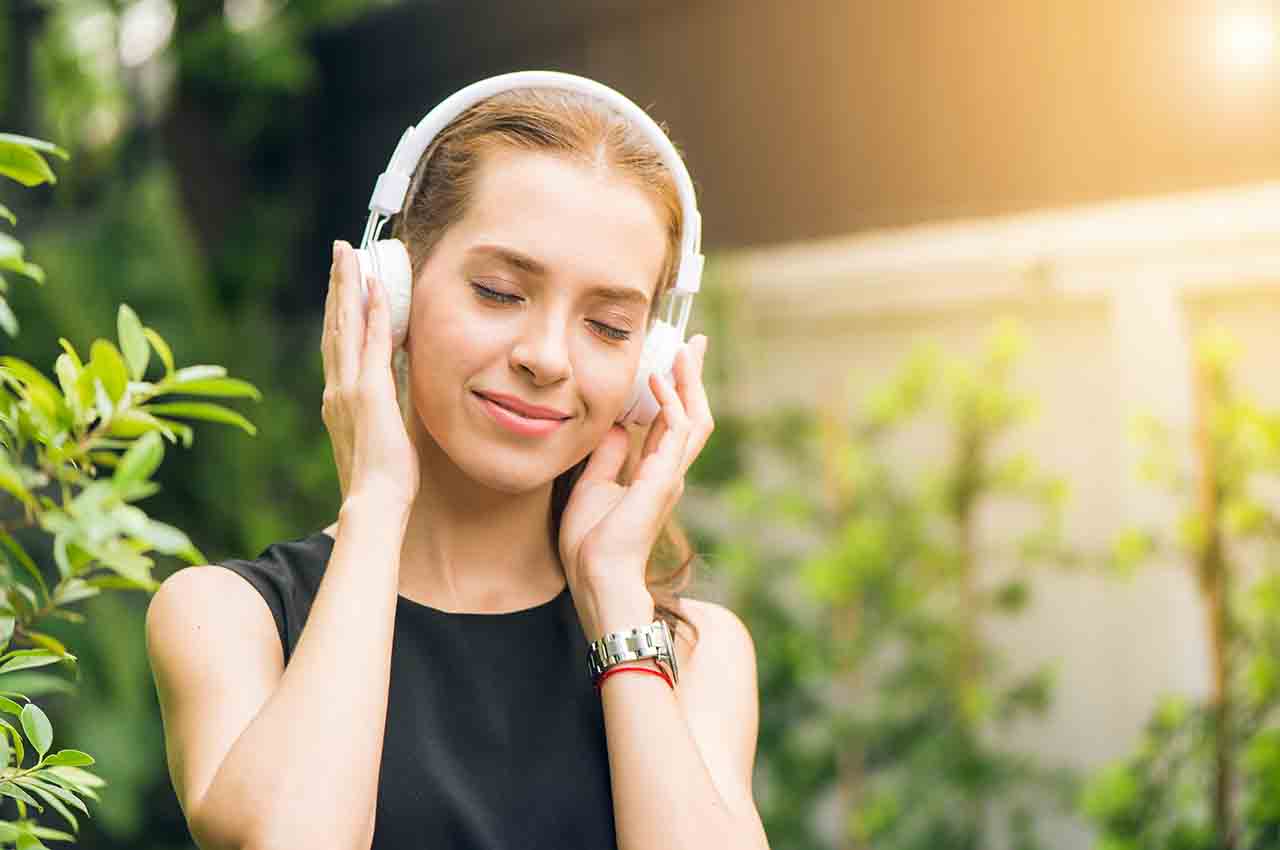 How can you travel without bringing portable speakers or headphones or earphones? Going an adventure requires you to bring some music for the long-haul flight or the reflective moments during your travels! Beside, speakers and earphones are important during the summertime and for all seasons! You must bring these essentials to avoid buying a new one on the road, not unless you intend to purchase new ones in the UAE, don't worry, you'll find a lot that suits your tastes here!
13. Lightweight and breathable clothing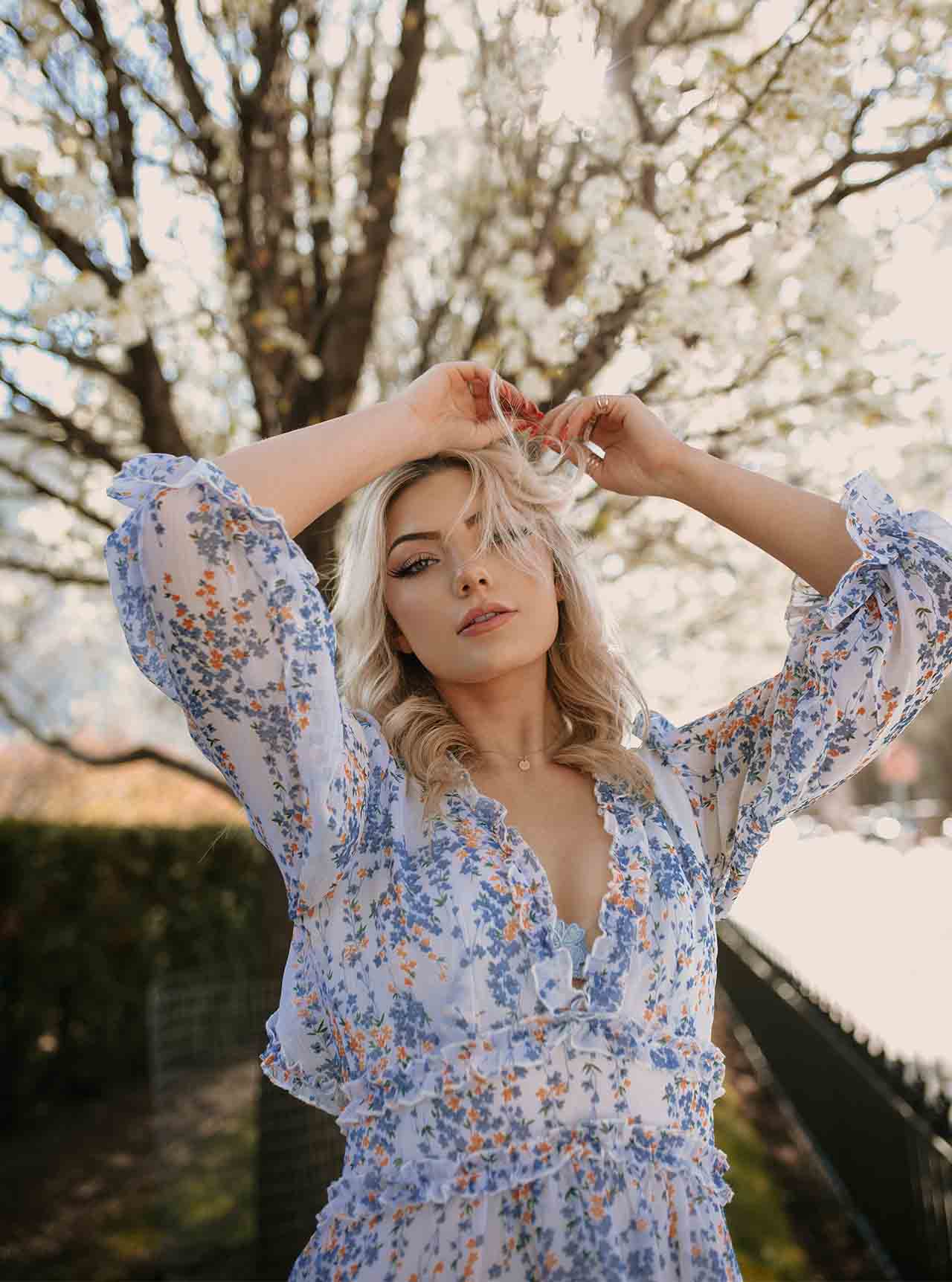 Summertime is all about maxi dresses, shorts, and clothes that expose more skin to reduce the heat, however, keep in mind that UAE is a Middle Eastern predominantly Muslim country and its important to be aware of the country's cultural and religious sensitivities.
If you're wondering what colors you should wear or bring on your trip to the UAE, According to the Australia's Cancer Council says that darker colors absorb UV rays, which helps block them from reaching your skin.
 So, dark blue, black, and dark red are better at blocking the sun than white or pastel colors of the same cloth. However, Black or darker clothes feel hotter because they absorb heat from the sun and your body. White cloth, on the other hand, could reflect that heat back at you. The best way to stay cool in the sun is to wear loose-fitting UPF clothes that wicks the heat away. It would be best to wear casual and comfortable clothes during your trip to the UAE.
14. A camera or smartphone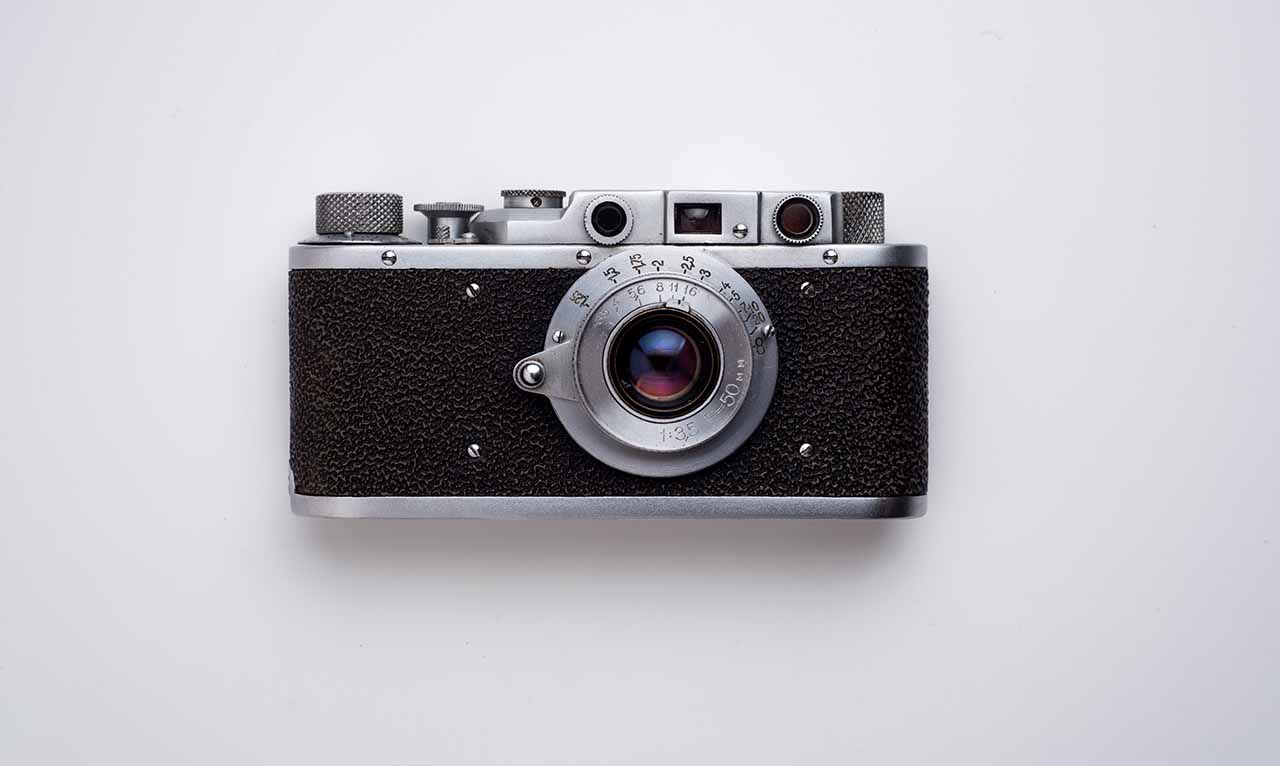 You cannot travel or go anywhere without a good camera or smartphone to capture summer memories! It would be a bummer if you don't have a camera or smartphone to take many pictures of picturesque tourist attractions in the UAE from the Mohammed Bin Rashid Library to Dubai Mall! If you're travelling to the UAE, there are many aesthetically pleasing spots to take photos, so you must take advantage of this chance!
15. Cooling towel or bandana 
If you think cooling towels are only for those who are gym enthusiasts or fitness lovers, you're wrong; neither are bandanas as a fashion statement; cooling towels can help you stay cool and relief yourself from the summer time heat! It would be best to pack a cooling towel to avoid mishaps on your travel in the UAE, since the summer in the middle east is no joke! Bandanas on the other hand, are a great way to be a head covering and while staying stylish!
16. Umbrella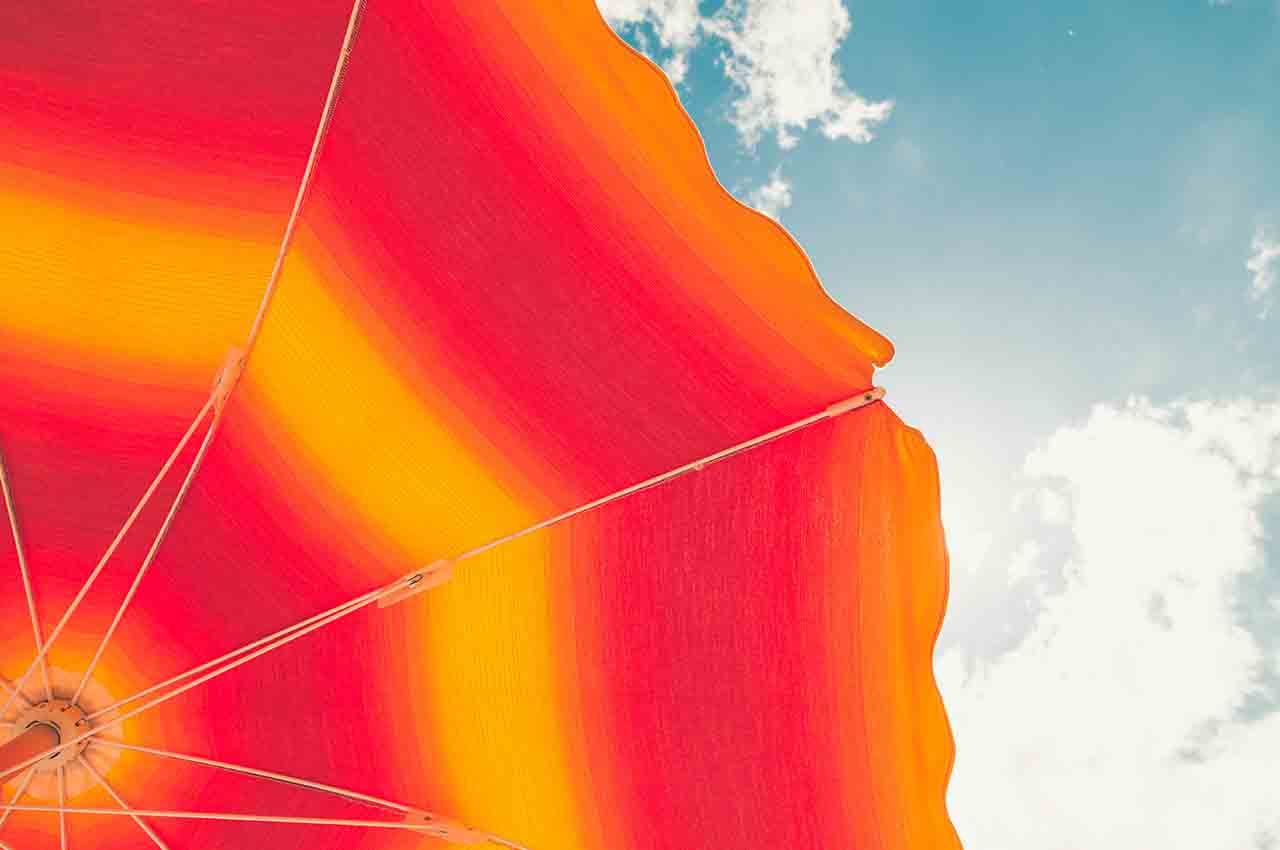 As much as Rihanna said, you can stand under my umbrella, in the UAE, that's not the case since you will need your own umbrella, if you're a woman traveling to the UAE, strangers or men will not lend you a hand due to cultural differences- not in a bad way! Bring a compact umbrella to help you stay cool during the summertime whether you're a traveler in the UAE or a resident its a must!
17. Light and breathable bed sheets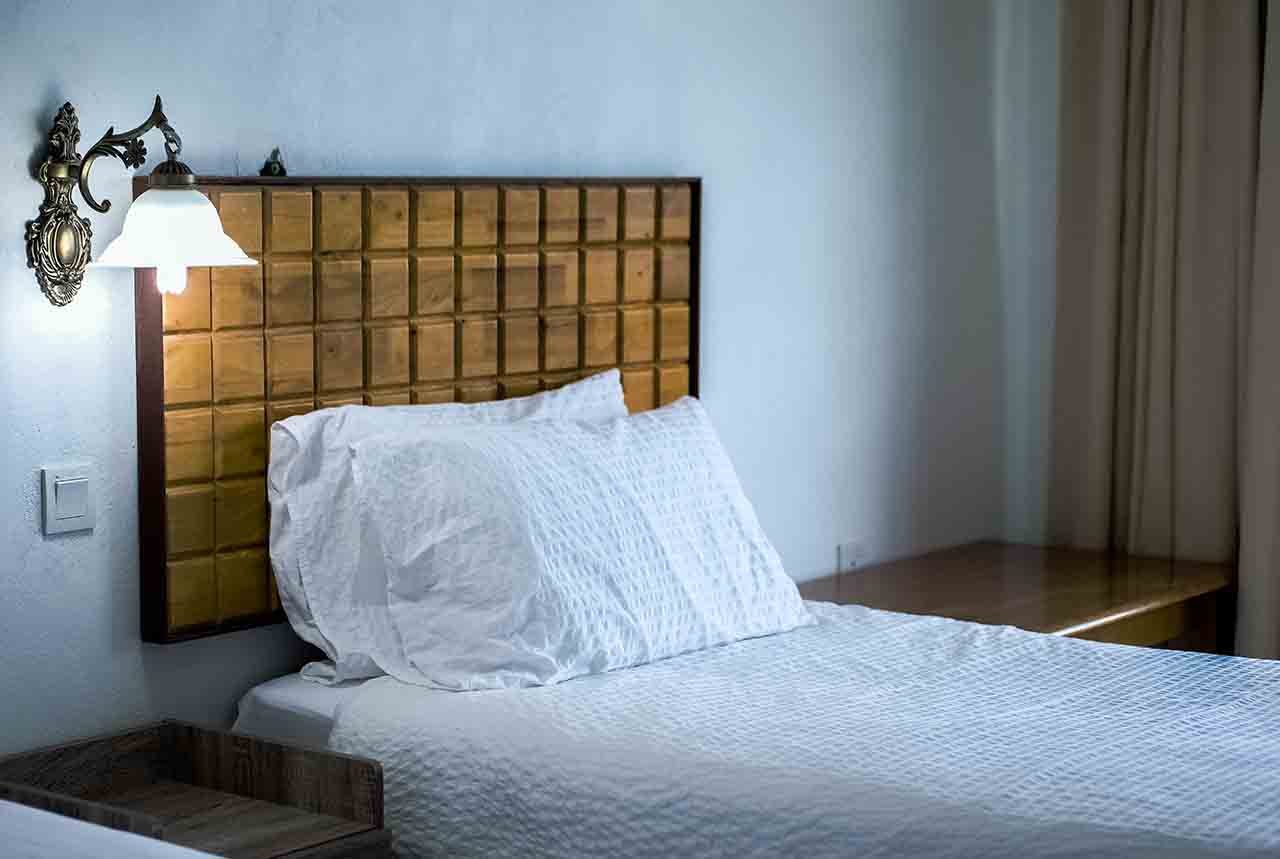 Let's face it as much as camping by the beach sounds fun; sometimes the heat can be too much! Or sleeping in your home during the summertime can be a nuisance, you need relief from the hot nights. To have a comfortable sleep changing your old bed sheets into bed sheets with a light and breathable texture will make a difference!
18. Insect repellent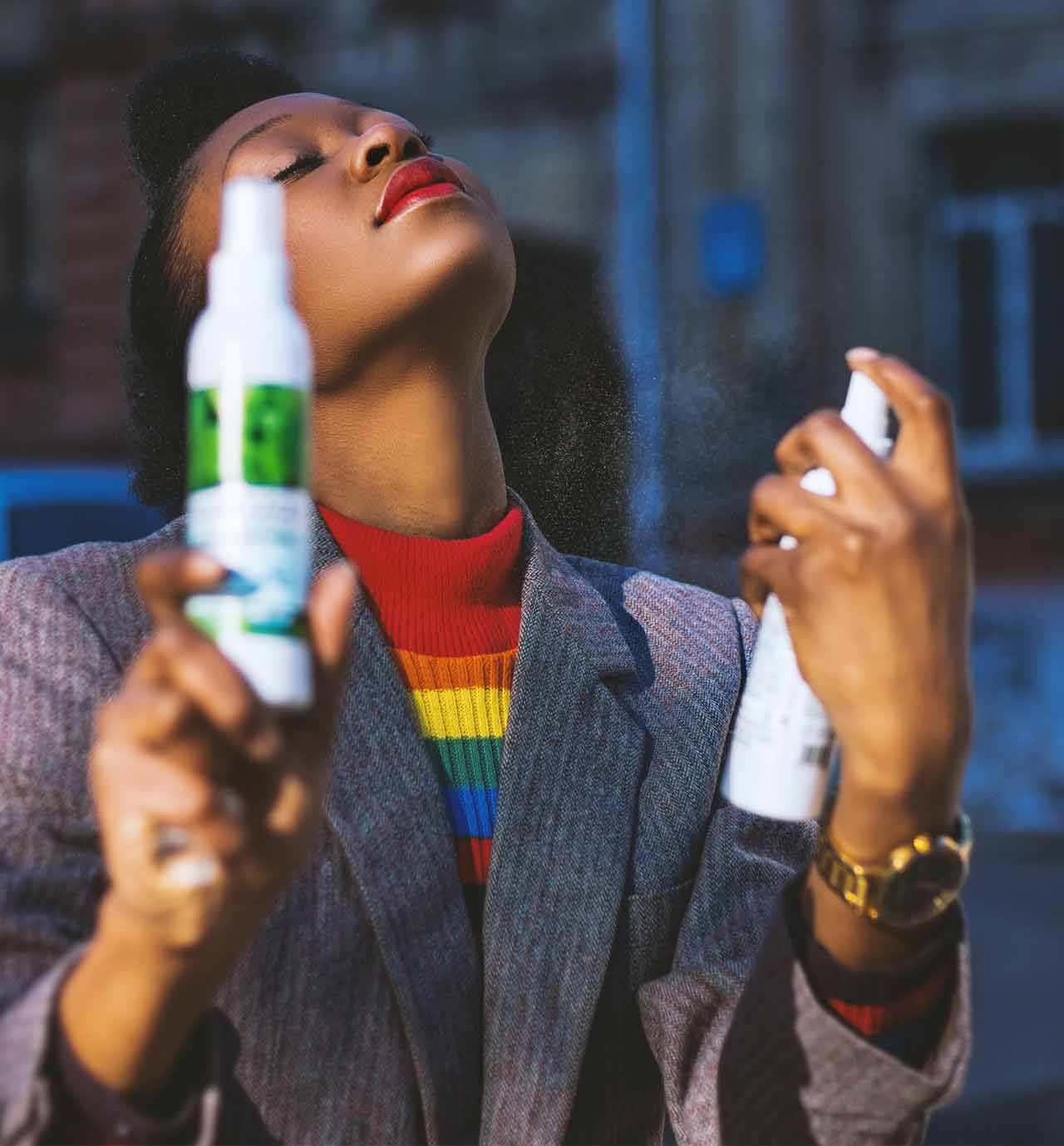 It's better to bring insect repellent wherever you travel, even in the UAE, since there will be times flies or insects can be a nuisance. You don't want to allow insects to ruin the fun summer memories you will be having in the country just because of them. It would be best to have insect repellent in your beauty or health kit! If you're travelling with children, you must have this to avoid any skin allergies or problems on the road!
19. A good book or e-reader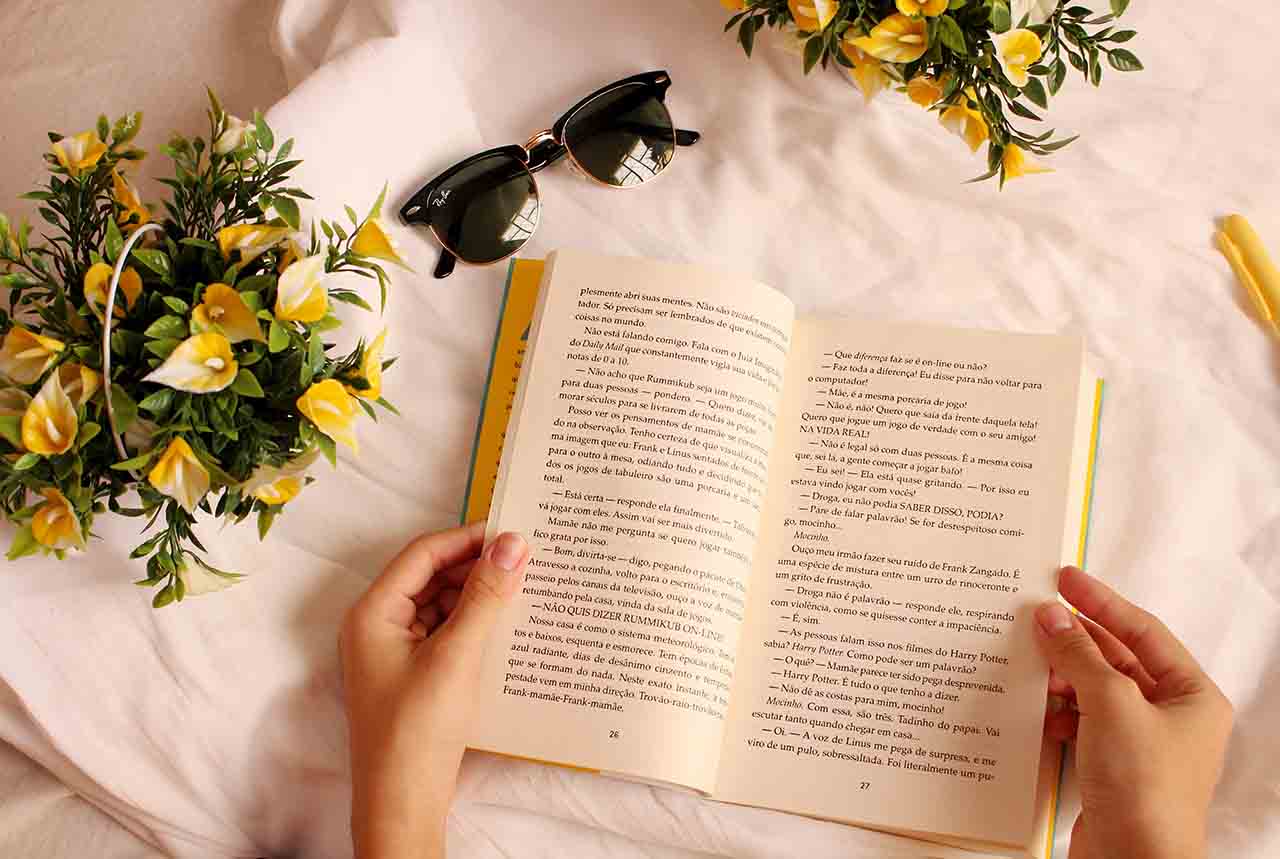 Lounging by the beach reading your summer reads, whether with a physical book or an e-reader, sounds heavenly! What's a better way to enjoy your alone time on the beach or anywhere in the UAE than with a book? Don't worry, and you won't be worried about missing out on anything since it'll keep you calm and collected! Bringing a good book or an e-reader will help you breeze through long connecting flights or getaways! 
20. Beach games or board games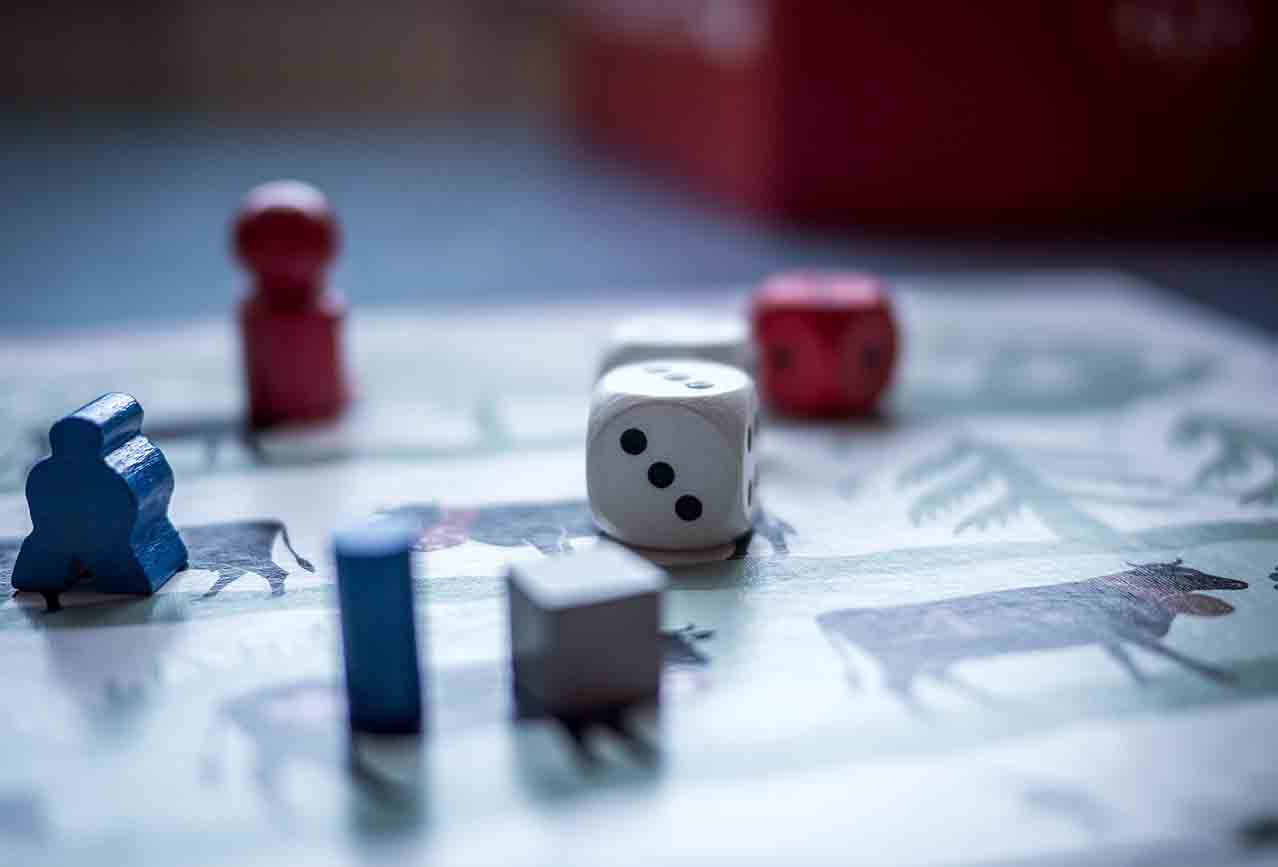 If you're a sports lover and want to enjoy playing volleyball or frisbee out in the sun with friends or loved ones, remember to pack some beach games! Not only it's an effective way to keep everyone entertained and fun! However, suppose board games are our cup of tea. In that case, you can play Scrabble, UNO, or Chess to keep everyone on their toes yet still entertaining themselves whether you're staying cool in a luxury hotel or lounging by the beach, bringing beach games is a great way to pass the time and make fun summer memories!
21. Picnic blanket or mat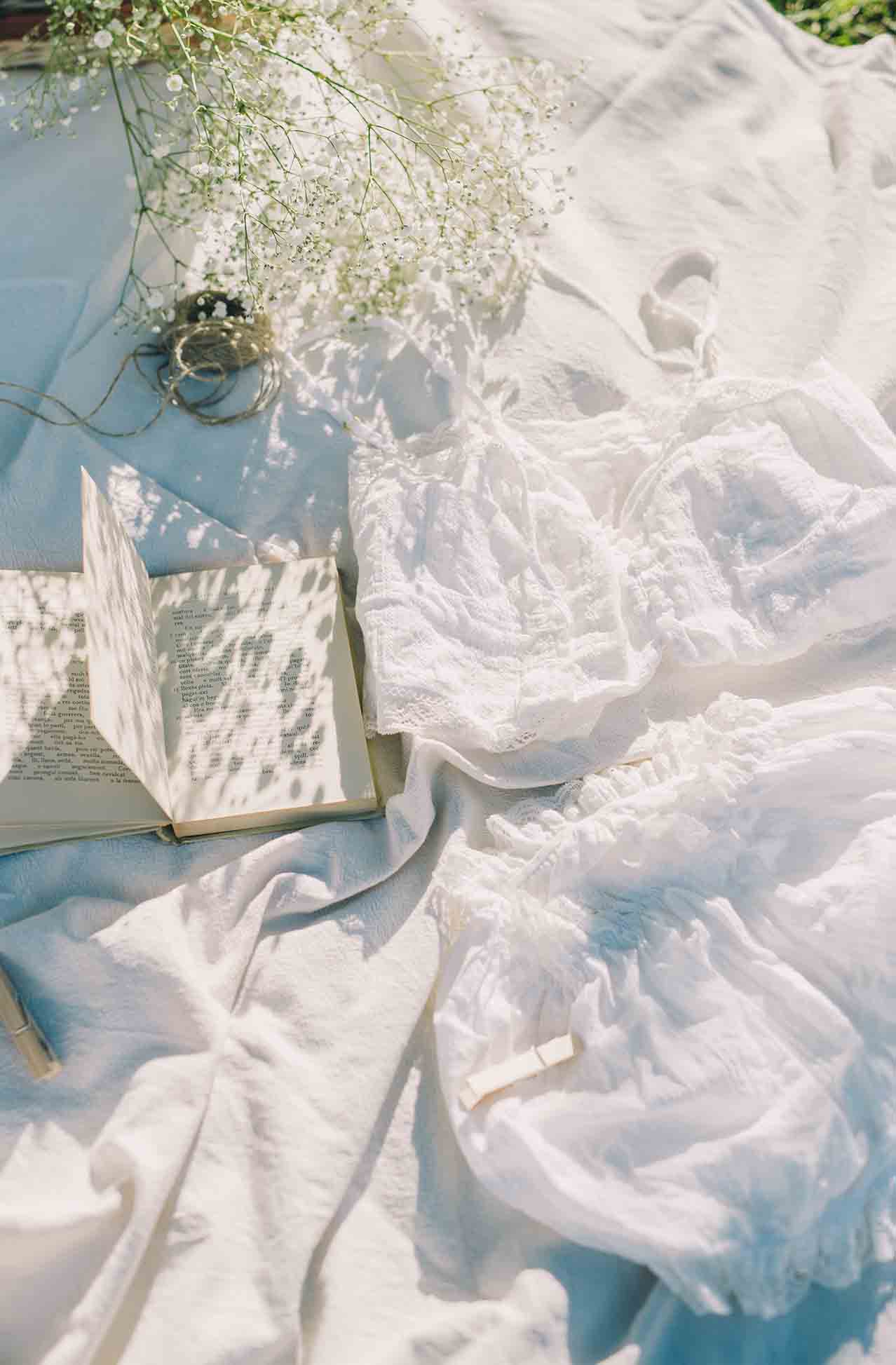 Having a picnic blanket is vital for your summer getaways in the UAE; it's easier to eat outdoors, whether in public parks or beaches, if you always have a picnic blanket or mat! Remember to bring this summer essential, so you can enjoy eating outdoors in nature! Another picnic must-have you should bring or keep in your car whenever you're traveling in and out of the UAE!
22. Cooler or insulated bag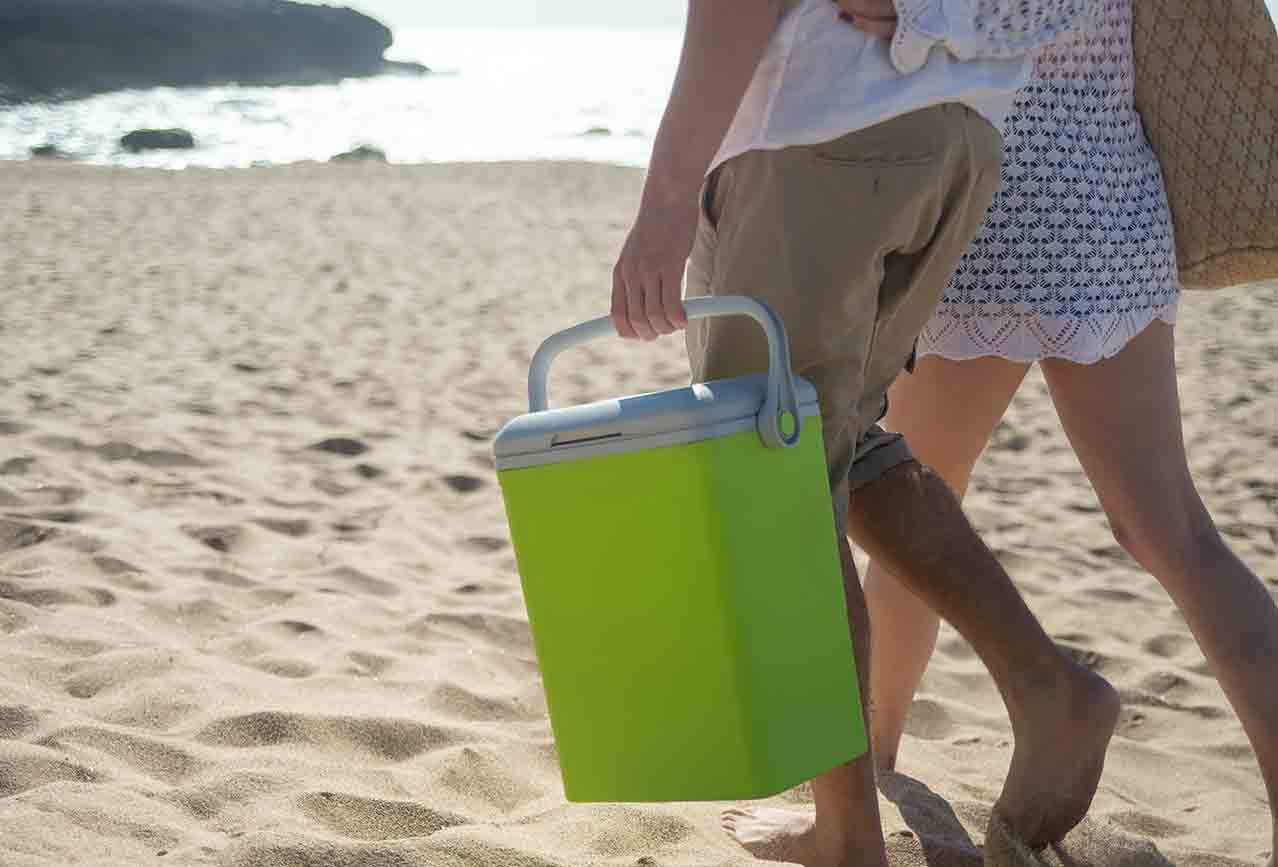 Bringing a cooler or an insulated bag with you will help quench your thirst for cool drinks anytime and anywhere! It's one of the classic beach summer essentials you must have, whether alone or with the whole gang!