As the UAE continues to take stringent measures amid the outbreak, anyone who fails to comply with quarantine measures will face up to five years in jail and a hefty fine.
Also Read: UAE Suspends ALL Flights (Inbound, Outbound, and Transit) for 2 Weeks
The Ministry of Interior (MOI) has issued a statement warning everyone against violating the country's precautionary measures. Specifically, breaking the 14-day quarantine and getting into contact with others is considered a violation as it puts the safety of the people at risk.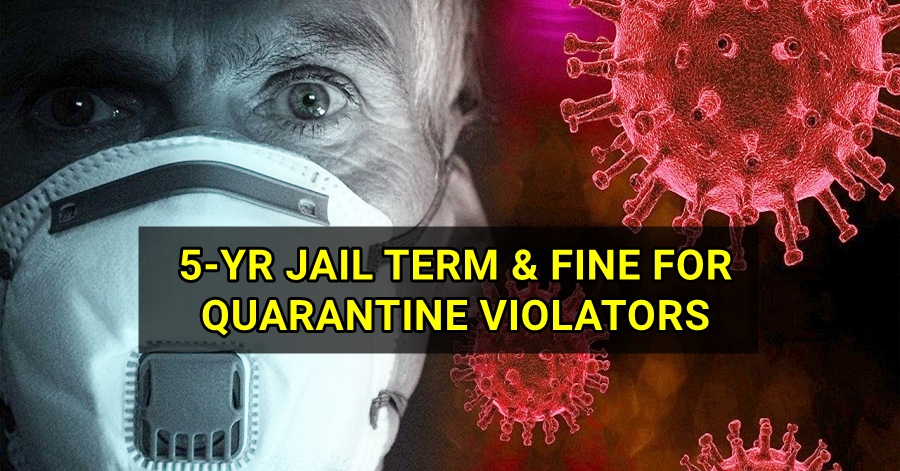 "Violators will be Subject to Legal Action" – MOI
The MOI urges everyone to stay at home, except in cases of absolute necessity, such as going to work or getting essential supplies like food and medicine, WAM News Agency reported.
According to the Ministry, these precautionary measures are part of the steps taken by the UAE to contain the outbreak, and are meant to ensure the safety and well-being of the country's citizens, residents, and visitors.
In addition, the MOI calls on the general public to:
Avoid visiting public places;
Wear face masks as part of precautionary measures;
Maintain social distancing protocols during family gatherings;
Use their own family cars with a maximum of three individuals per car; and
Avoid visiting hospitals except for critical and emergency cases.
Moreover, the Ministry calls on everyone to follow news updates from official government sources, as well as to disregard rumours and avoid circulating them. "Violators will be subject to legal actions," the MOI stated.
In an earlier post, we shared that spreading rumours about the outbreak can lead to a jail term and up to AED 3 million in fine. So, beware!
UAE Law on Communicable Diseases
The Ministry reiterated that the UAE law on communicable diseases will be enforced against anyone who violates precautionary measures. Federal Law No. 14 of 2014 states that violators will be subject to fines and jail terms, as follows:
#1 – Up to three years in jail and/or fine between AED 10,000 and AED 50,000 for anyone who:
knows that he/she is infected, yet does not notify authorities upon arrival in the country;
knows that he/she is infected, yet leaves the health facility or travels out of/into the country without prior approval from concerned authorities; and
knows that he/she is infected, yet doesn't follow precautionary measures implemented by concerned authorities.
#2 – Up to five years in jail and/or fine between AED 50,000 and AED 100,000 for anyone who knows that he/she is infected by a communicable disease, yet deliberately transmit it to others.
Being under home quarantine is not easy, especially if we are used to going out as part of our daily routine. However, let us keep in mind that these are extraordinary times that require drastic measures. Authorities in the UAE and all over the world are imposing these measures for the health, safety, and well-being of everyone in the community — so let us do our best and comply. In the meantime, here are some tips to help protect yourself from the pandemic.