The United Arab Emirates (UAE) has swiftly responded to the crisis in Albay Province, Philippines, caused by the Mayon Volcano. On 12th June 2023, a plane carrying 51 tonnes of relief and food supplies arrived in the province to help thousands of people affected by the volcanic eruption. In particular, this aid from the UAE is providing much-needed relief to children, women, and elderly individuals who have been displaced as a result of the volcano.
Ambassador Mohamed Obaid Al Zaabi of UAE to the Republic of the Philippines expressed his country's deep commitment to helping those affected by disasters such as this one. He noted that this action serves to extend and strengthen the relationship between UAE and the Philippines in many fields. Most importantly, it embodies the strong values held by UAE leadership which prioritize helping people in times of distress – delivering urgent relief and providing for basic needs like food supplies.
The Mayon Volcano is one of the active volcanoes in the Philippine archipelago situated in southeastern Luzon region. It is known as an iconic landmark due to its nearly perfect cone shape but its beauty has been marred when it began spewing lava and ash causing a state of emergency in Albay Province.
Below is a post from DOST PHIVOLCS about the recent lava spewing out of the volcano:
LOOK: Lava flow from Mayon Volcano's summit crater has reached an approximate distance of 800-1000 meters downslope of the Miisi and Bonga Gullies. Photos are taken from the Mayon Volcano Observatory at 2256H PST 12 June 2023 and 0003H PST 13 June 2023. pic.twitter.com/oup9lBTjG8

— PHIVOLCS-DOST (@phivolcs_dost) June 12, 2023
In view of all these difficulties faced by Filipinos from Albay Province, there was an urgent need for international support led by countries like UAE which are committed to helping others especially during times of crisis. The swift response from UAE saw planes taking off with tons of food supplies and other kinds of relief which are now being provided to individuals affected most significantly by this disaster – especially children, women, and elderly individuals who are vulnerable even at the best times.
This action taken up by UAE reflects its resolve to provide assistance on humanitarian grounds regardless of location or race when it comes to disasters that put lives at risk or cause disruption in any form whatsoever. It strengthens one's faith that countries can step up together whenever disaster strikes for collective efforts towards bringing about positive change holds great potential for addressing global issues effectively no matter how severe they may be on an individual basis.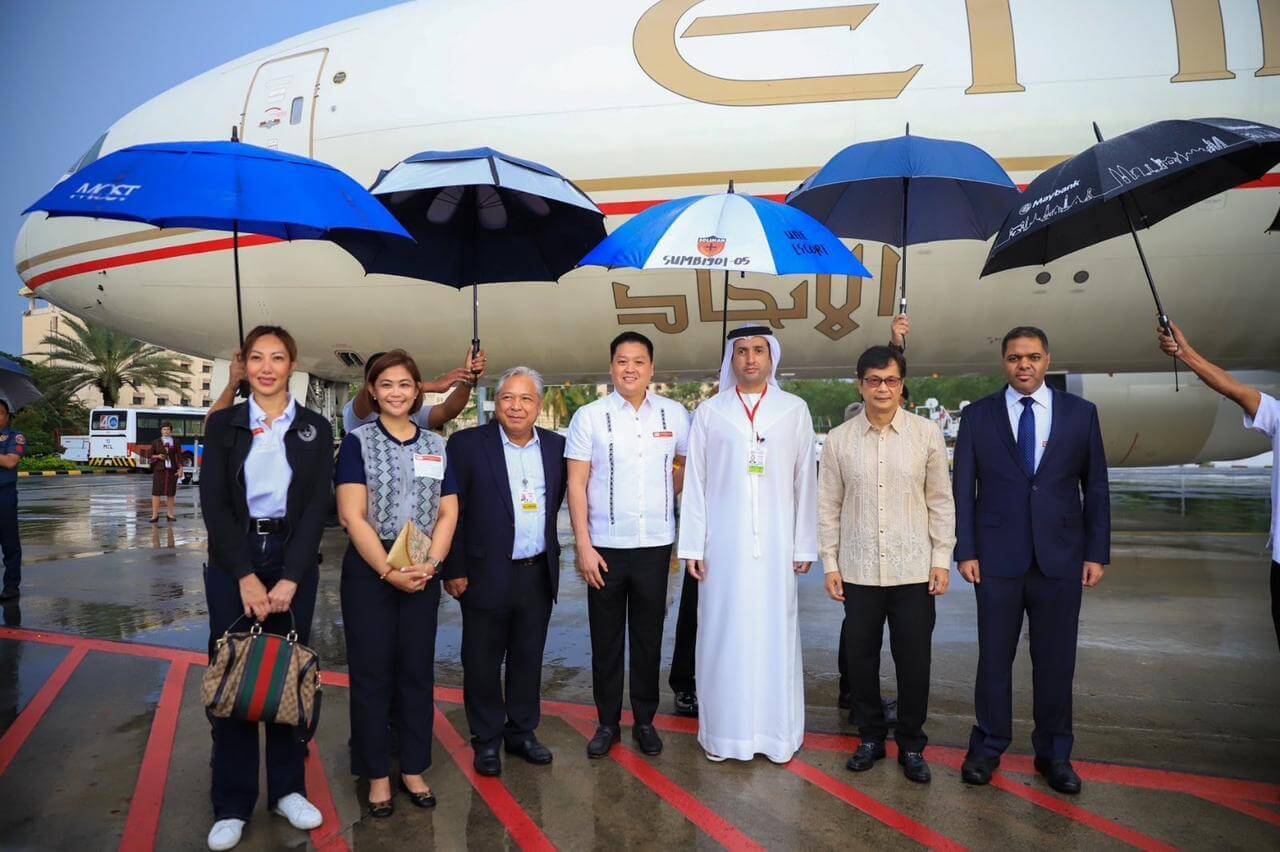 Images: WAM