Previously we shared how to check your UAE visa status and validity online via GDRFA website. But what if you don't have a copy of your visa and you only have a photocopy of your passport? In this article, we're going to share with you how can still verify your UAE residency and visa it by using only your passport number. You will be able to track the validity by going to the Federal Authority for Identity & Citizenship (ICA).
Also Read: Is it Okay to Give my Passport to my Employer?
Federal Authority for Identity & Citizenship (ICA) is a government office that specializes in providing identification and confirmation services of Identity for individuals (Emirates ID). They also handle citizenship Affairs, passport entry and residence of foreigners in the state. From their website, you can simply enter your passport information (passport number and expiry date) and it will pull up if your visa to check if it is still valid or not. Check out the video tutorial below:
In case you do not want to watch the video, you can continue reading the article for more information and steps. We hope you find this tutorial useful as we share with you the details in a step by step process with screenshots so you can easily be guided.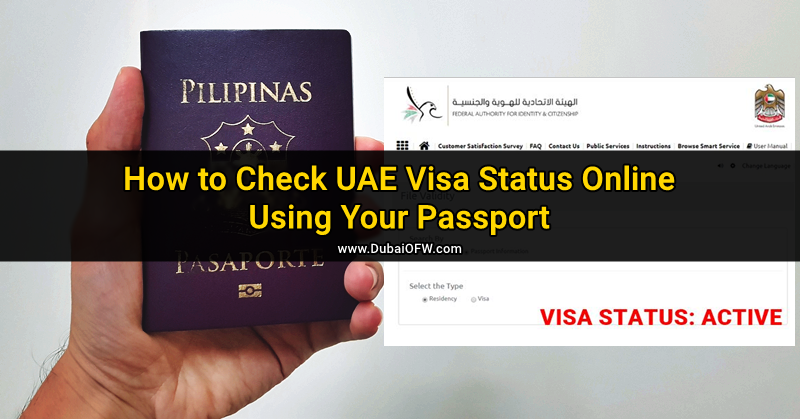 Guide to Verifying if Your UAE Visa Residency is Valid Using Your Passport (with Photos) – via ICA Website
Before anything else, please be reminded that once you have your visa with you, make sure that you scan or take a photo of it and keep a digital copy to your email or put it somewhere secure. This also applies to your passport. It is always good to have copies so you can have a reference to show in case you do not have these handy or in worse cases, you might lose them.
Please follow the steps below on how to verify your UAE visa status with your passport number:
Step 1: Go to this website link by ICA – https://smartservices.ica.gov.ae/echannels/web/client/default.html#/fileValidity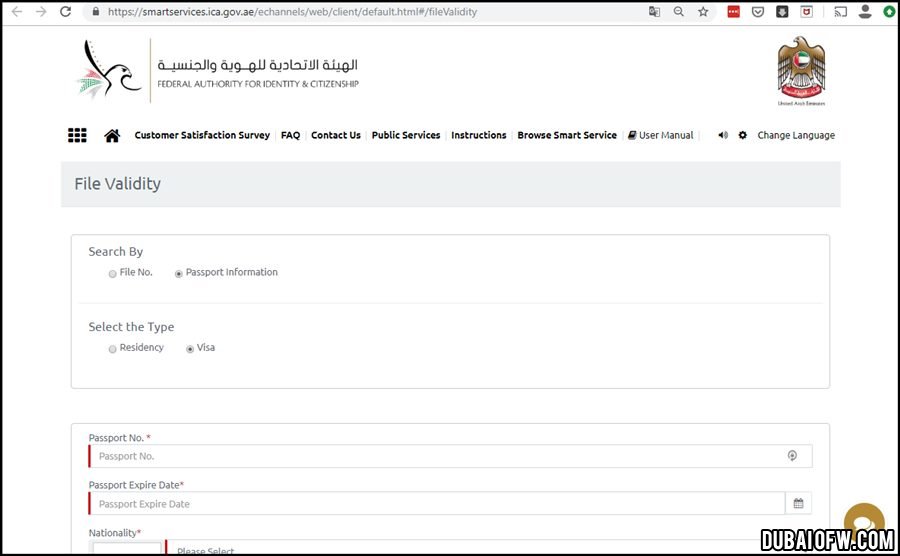 Step 2: Choose "Passport Information" and Select the Type "Visa" — you may also check 'residency' if in case the results will not show up any information.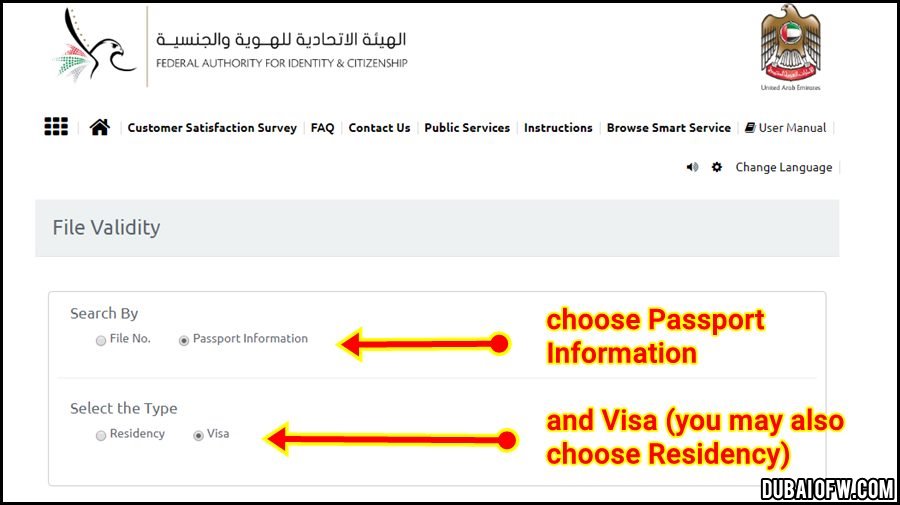 Step 3: Enter your passport number, expiray date of your passport, and choose your country nationality. Don't mind the number below the "Nationality" as it will auto-populate once you choose your country.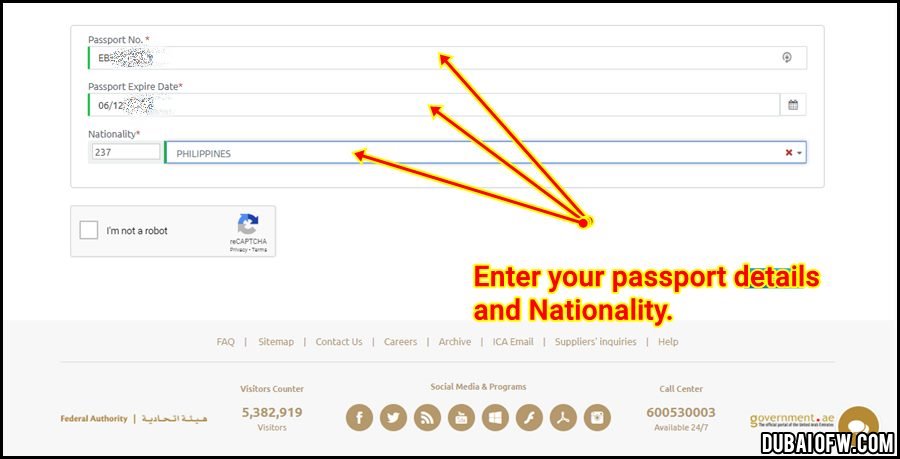 Step 4: Verify the security Captcha and click "Search".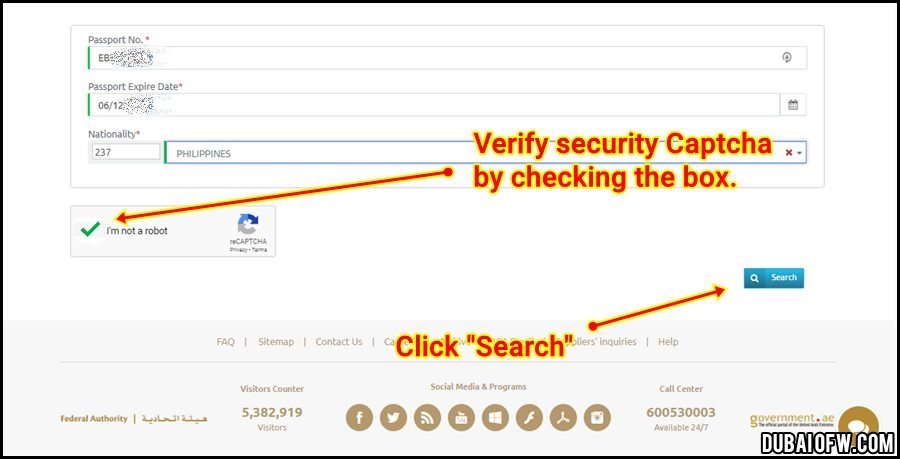 Step 5: The page will refresh and will show you visa or residency information. It will say if your visa is still active or closed as well as the dates of expiry or validity. Below is a sample of the page with a file status that says "CLOSED" which means that the visa under this passport is no longer active.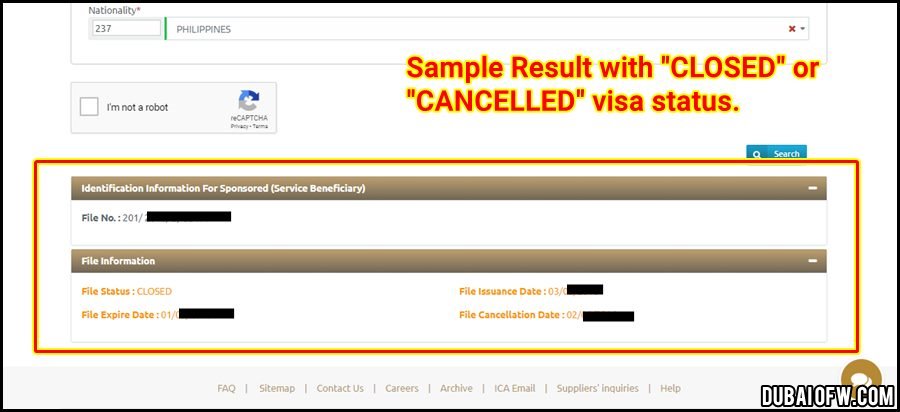 I used my old passport which explains why it pulled up this information. On the hand, below you can see an example result where the the status shows as "ACTIVE" and it also shows the expiration date which matches with the visa under my new passport. So please try to toggle between the Types whether it is "Residency" or "Visa" in case you need to double-check your info. But it should generate a result given that you have been in the UAE and have resided here.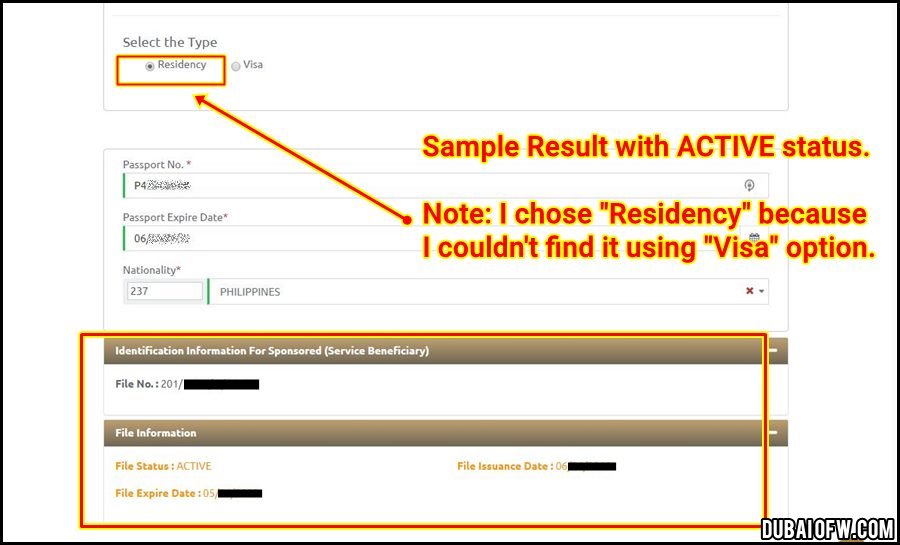 So this is the process of looking up your UAE visa information using only your passport. You will be able check your file status residency or visa if it is valid or not.
This is really helpful if you do not have your UAE visa with you on hand. You can also check if the visa that was issued to you is real or fake using this process. At least you can cross-check it through this official government website in order to see if it is active or not.
We are really happy that the government is offering these online channels in order so that residents of Dubai and the UAE can utilize these online systems  easily because of how accessible they are at our own time and convenience. After all, they are trying to build Dubai as the :smartest city" in the world and with these services, it helps the set-up of living as an expat quite efficient.