Last year, we mentioned that a Warner Brothers theme park is coming to the UAE. Well, that day is happening very soon! On July 25th, Warner Brothers World Abu Dhabi will officially open!
The theme park will be the first Warner Brothers indoor theme park in the world. Situated on Yas Island, the AED 1 billion project spans 1.65 million square feet. Here, visitors will enjoy 29 themed rides as well as daily live shows based on their favourite TV and cartoon characters.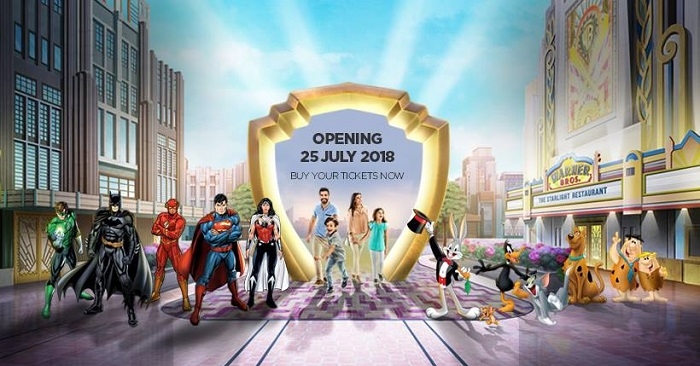 Warner Brothers Theme Park Opens in July
Warner Brothers World will feature six different areas, each of which is based on a popular Warner Brothers TV show. These include the ancient city of Bedrock from The Flintstones, the bustling Metropolis from Superman, and the exciting Gotham City from Batman.
"The launch of Warner Brothers World Abu Dhabi is yet another milestone in the emirate's journey to further enrich its tourism offering, and help establish it as one of the world's leading tourist destinations," stated Mohammad Khalifa Al Mubarak, Chairman of the Department of Culture and Tourism — Abu Dhabi. He also happens to be the Chairman of Miral, the company that partnered with Warner Brothers in launching the theme park.
"It gives us great pride to have partnered with Warner Brothers Consumer Products to launch the world's largest Warner Brothers branded indoor theme park right here in Abu Dhabi," he added. "We are thrilled that fans will be able to enjoy the outcome of this partnership and the massive, fun and engaging park offerings in a few months."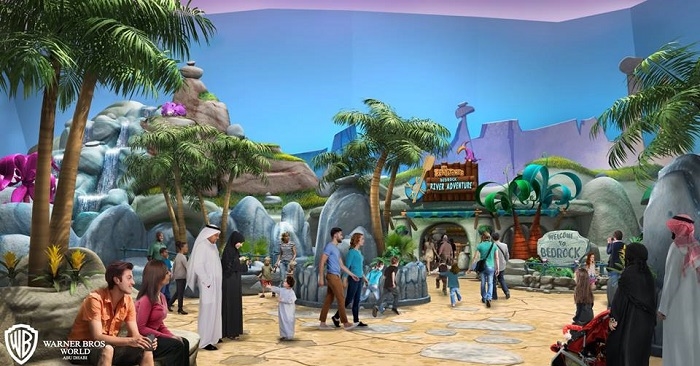 Growing Up with Favourite Characters
"When we talk about Superman, Batman, Wonder Woman, Bugs Bunny, Tom and Jerry, the Flintstones, it's something that we grew up with, our parents grew up with, and our children are growing up with," Al Mubarak explained. "We have created an experience where you can be one with these characters that you have fallen in love with… It is a highly immersive theme park."
Meanwhile, the Chief Executive Officer of Miral, Mohammad Abdullah Al Za'abi, mentioned that out of 29 themed rides, only two have height restrictions for young kids.
"The good thing about Warner Brothers World is that most of our rides are good for children and adults," Al Za'abi said. "Only two rides will have height restrictions, the other rides are available for everyone. It's a truly immersive experience once you step inside the theme park. We will have nine different live shows everyday, and 56 characters from Warner Bros inside."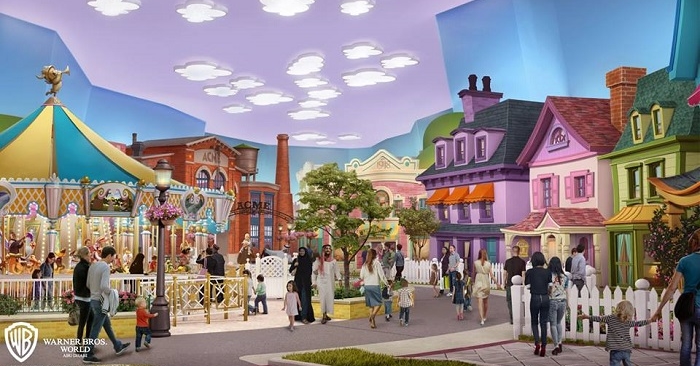 An Unforgettable Experience for All
Notably, the President of Warner Brothers Consumer Products, Pam Lifford, promised "an unforgettable experience" for all visitors.
"We have worked tirelessly with our partners at Miral to faithfully bring iconic franchises such as DC Entertainment, Looney Tunes, and Hanna-Barbera to life in a truly immersive and authentic environment," she declared. "Delivering experiences and products that continue our brands' storytelling and excite and engage fans is our primary goal, and we look forward to sharing this world-renowned attraction with them this summer."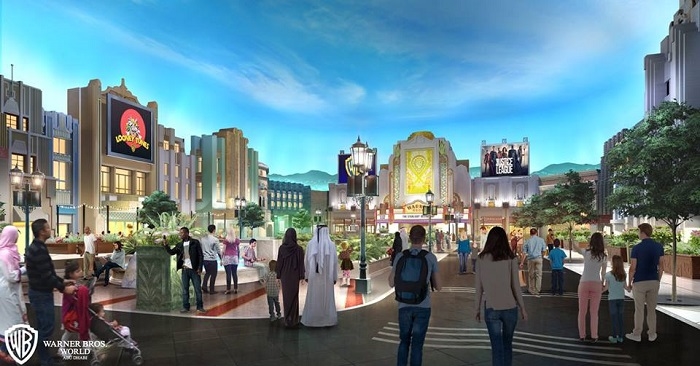 Without a doubt, both the young — and young at heart — will enjoy visiting Warner Brothers World! In the meantime, here is a list of theme parks in Dubai as well as theme parks in the UAE. There are plenty of places to choose from, so why not them visit them all!