Many Filipinos go abroad to find "greener pastures," but in the case of today's feature story, one overseas Filipino worker (OFW) became even more successful upon his return. After working in the UAE for 10 years, Lodi Carbonilla came home and became an "agripreneur."
Also Read: WATCH: OFW Vlogger in Dubai Gives Tour of 5-BR Dream House in Philippines
Growing up in Southern Leyte, Lodi is accustomed to living in coconut plantations. After a decade of working abroad, he returned to his roots and ventured into coconut farming. Today, he is the proprietor of King David Integrated Farm (KDIF), a 6-hectare farm land named after his father, David. It has been under their family's ownership for quite some time now.
OFW-Turned-Agripreneur Finds Success in Farming
"Coconuts have been there [in the farm] since my grandfather's management," Lodi shared, as cited in a report by Manila Bulletin. "It is grown naturally since no chemical fertilizer is used; just rich, natural, and fertile soil."
There are over 2000 coconut trees on the farm, bearing fruit that is the main source of their products, including Lodi's Buko Moko brand, which offers fresh buko juice, buko pie, shakes, and other snacks. The first branch was established around 2016. Three years later, the brand was opened for franchising — a move that has resulted in six branch openings in just one year.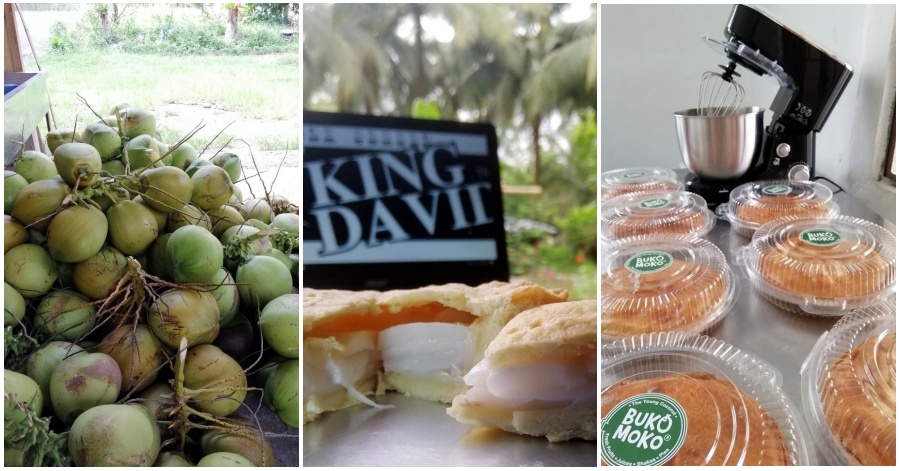 In addition, Lodi's farm also produces naturally spiced coconut sap vinegar, which is sold for PHP 55 (250 ml) and PHP 150 (750 ml) each. They also sell harvested coconuts at a farm gate price of PHP 7 each for mature coconuts and PHP 15 for young coconuts.
Aside from selling fresh buko and coconut products, Lodi decided to diversify his farm. He grew eggplants, tomatoes, pineapples, and bananas, while raising cows, goats, chickens, ducks, turkeys, and tilapia, too. What's more, he put up leisure and recreation facilities — thus transforming the farm into a venue for camping, seminars, and eco-tourism activities.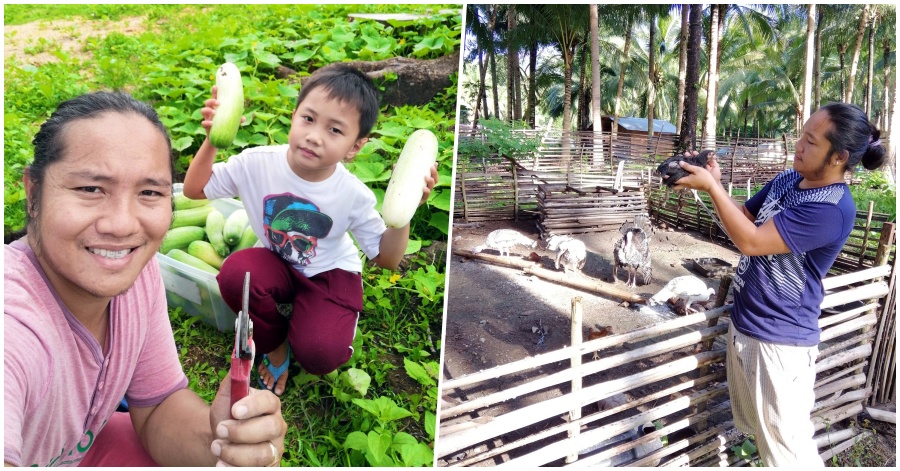 "We usually earn a gross income of PHP 250,000 per month from the stores and our farm," Lodi shared. "But today, we encountered a tremendous profit loss because of the COVID-19 pandemic."
Despite the challenges brought about by the pandemic, Lodi found opportunity in adversity. Even though the farm was temporarily closed, he decided to sustain production and processing. He also came up with the idea of a "bakery on wheels."
"Now, we are creating a Buko Moko experience," Lodi expained. "It is an on-site bakery or mobile bakery on wheels, where customers can buy fresh buko pies straight from the oven everyday."
Other than being a farmer and entrepreneur, Lodi is also a vlogger. His YouTube channel, BukoMoko TV, features videos about his experiences as an agripreneur. He sees it as a way to connect with fellow farmers and other people who want to know more about agriculture.
Check out Lodi's video below about fish farming, posted via the King David Integrated Farm Facebook page:
Lodi's story shows that no matter where we are — in the Philippines or abroad — we can become successful as long as we are willing to learn, work hard, and make the most of the opportunities around us. For more information about his farm, as well as to learn more about coconut farming, starting an agribusiness, and other related topics, you can follow Lodi by subscribing to his YouTube channel and following his Facebook page.
READ NEXT: Filipino Couple in Dubai Builds 2-Bedroom Dream House with Sari-Sari Store