Are you a resident of the United Arab Emirates looking for an exciting career opportunity? Wizz Air Abu Dhabi is launching an ambitious recruitment drive with its Go Pink campaign to bring in talented, energetic, and motivated pilots and cabin crew to join its award-winning team.
This is your chance to become part of a new family of more than 8,000 aviation enthusiasts and experience the joys of traveling while having a secure job. With many attractive perks and benefits, this could be your ticket to success! So don't wait any longer – apply now!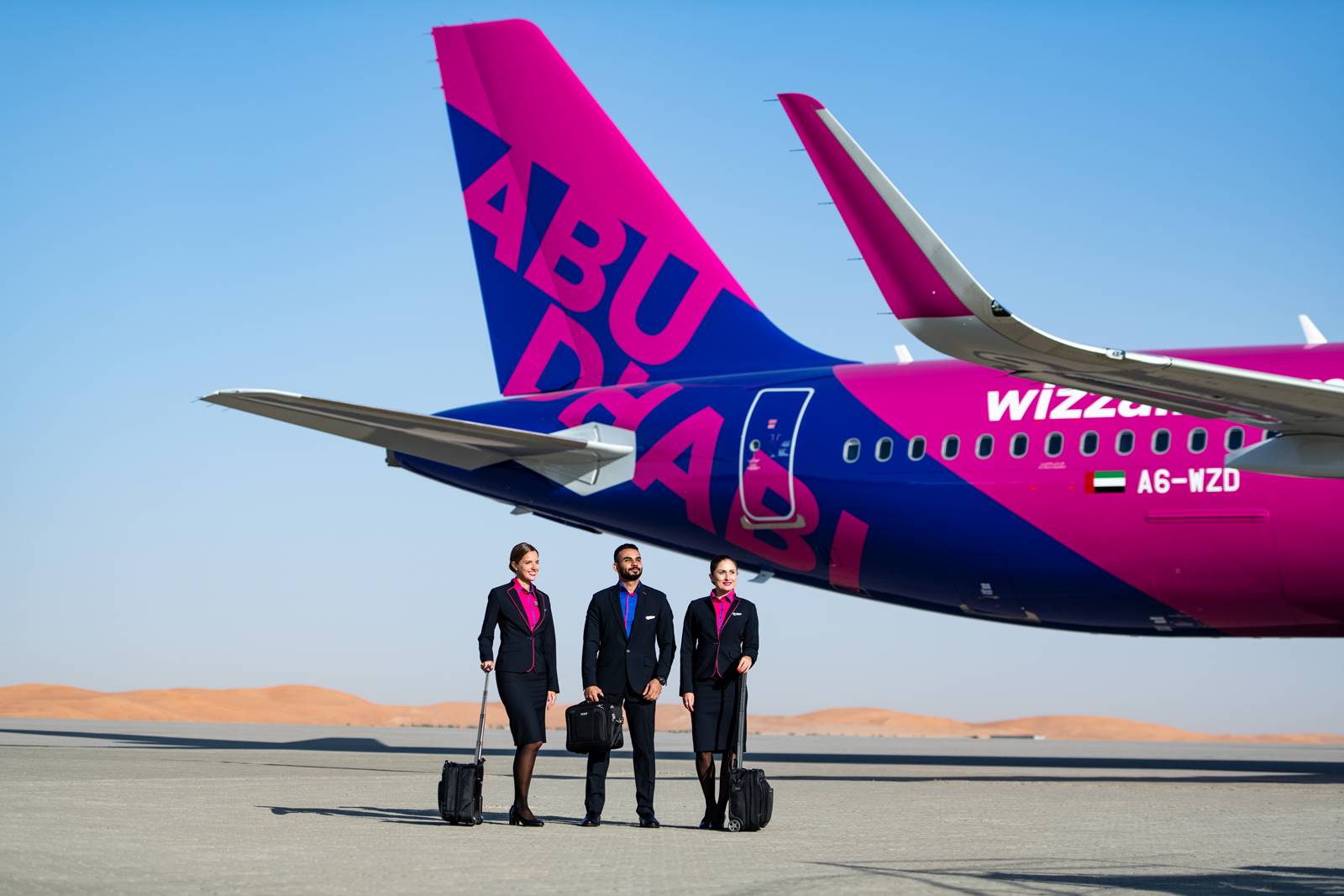 Register for the Open Day Online
To apply, you need to register online first and fill out a form. Please check out the following links below:
WIZZ AIR ABU DHABI LAUNCH AMBITIOUS RECRUITMENT DRIVE TO GROW AWARD-WINNING TEAM

National airline welcoming talented, energetic and motivated pilots and cabin crew to build or continue to develop their career in a strong and constantly growing airline

05 May 2023, Abu Dhabi, UAE: Wizz Air Abu Dhabi, the ultra-low-fare national airline of the UAE, is launching an ambitious recruitment drive with a Go Pink campaign, in response to the continuous regional growth of the airline. Pilots and cabin crew from Go First who wish to continue their dream jobs in the WIZZ team are encouraged to apply. The national airline, the second largest carrier in Abu Dhabi by seat capacity, currently has 400 highly-engaged aviation professionals employed locally with financial stability opening many exciting opportunities for recruitment and career growth within the organisation.

The Go Pink campaign will start on 09 May with a virtual open day for pilots and interested candidates can apply through the following link Pilots open day link. Please note, registration will close one day before, on 08 May at 12:00 Abu Dhabi time and once the registration is done a link will be sent to join the event.

Our cabin crew recruitment is ongoing and interested candidates can apply through the following link Cabin Crew open day link and they will be invited to the next open day.

Successful candidates will be part of a new family of more than 8,000 aviation enthusiasts and act in accordance with Wizz Air values: dedication, inclusivity, positivity and integrity. Wizz Air is expanding in the UAE to encourage people from the Asia and MENA region to apply and provide employment opportunities in aviation for residents, a key sector for the region, with positive contributions to the recovery of the tourism sector.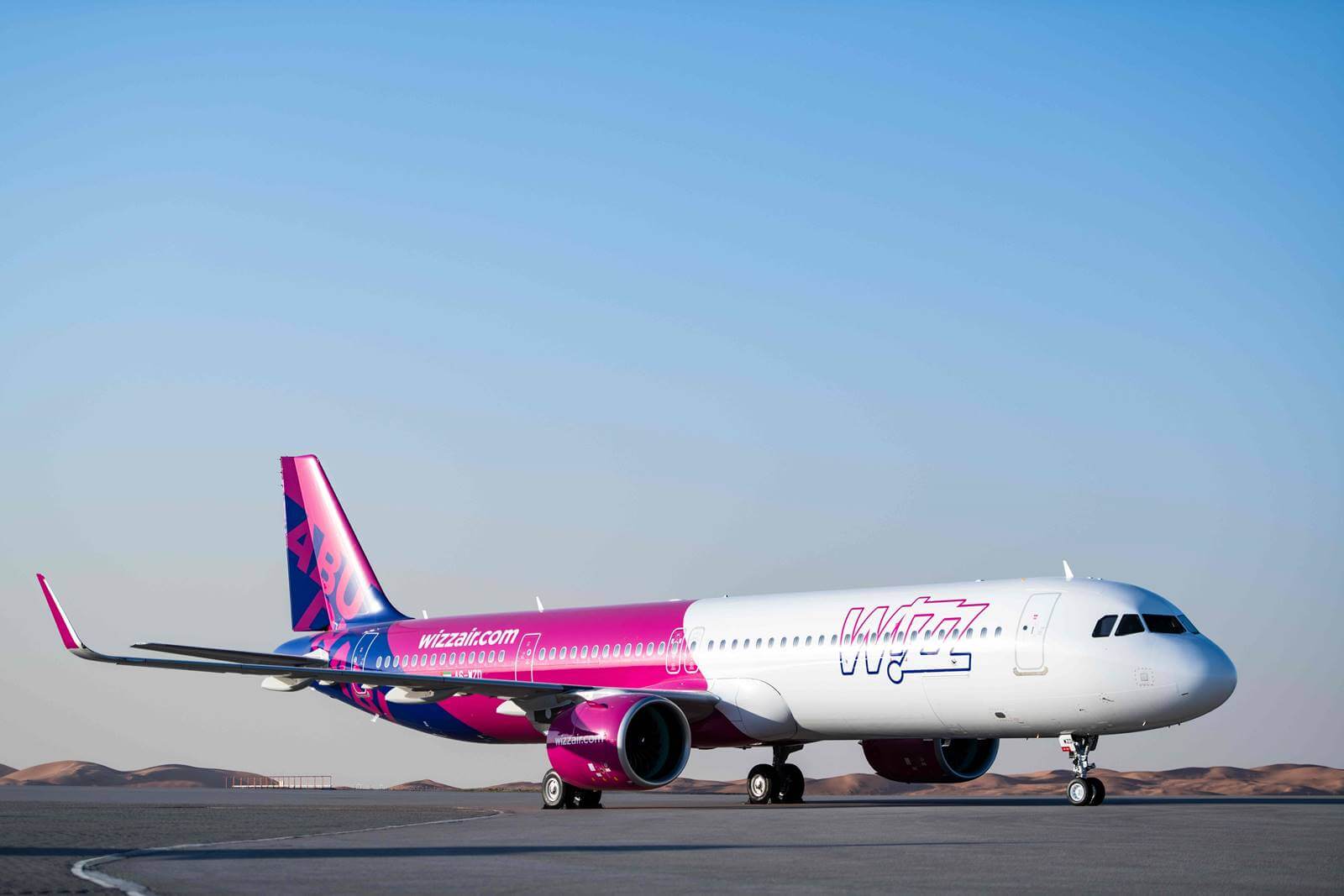 Wizz Air Abu Dhabi Flight Attendant Job Qualifications
Please check out the list of qualifications for cabin crew position as posted on the official Wizz Air website below:
You are aged 21 or over
You have an arm reach of 210 cm while standing on tiptoes
You have a minimum of high school degree or equivalent
Wizz Air Abu Dhabi (Abu Dhabi base): You are fluent – written and spoken – in English; Arabic language knowledge is an advantage
You have a valid passport without limitations (minimum 6 months)
You are able to swim
You live or are ready to move within 60 minutes of your chosen base and prepared to make this journey upon work schedule
You don't have tattoos and/or piercing on parts of the body that are visible when wearing a uniform
You are an enthusiastic person who likes working with people
You will be contracted and paid from day 1 of the training
About Wizz Air Abu Dhabi
Wizz Air Abu Dhabi is the newest addition to the Wizz Air family, a joint venture between ADQ and Wizz Air Holdings Plc. This award-winning airline operates a fleet of 181 Airbus A320 and A321 aircraft, providing its passengers with reliable and affordable ultra-low-cost flights.
Its commitment to delivering superior service and very low fares has earned it recognition as one of the world's safest airlines, according to airlineratings.com.
In addition to this accolade, Wizz Air has also been recognised for their dedication to sustainability by winning the "Most Sustainable Low-Cost Airline" at the World Finance Sustainability Awards 2022 and named the "Global Environmental Sustainability Airline Group of the Year" by the CAPA-Centre for Aviation Awards for Excellence 2022.
27.1 million passengers choose Wizz Air each year, making it one of the most popular airlines in Europe today. With so many passengers trusting theirflight experience to Wizz Air Abu Dhabi, it's no wonder why this airline continues to receive numerous awards for its outstanding performance, innovation, and quality service year after year.