UAE residents, 9am to 2pm will be the work hours for employees at Ministries and other Federal Authorities during the month of Ramadan. This is according to a report from official news agency WAM. Work timings for all federal government employees is reduced to 5 hours per day.
Ramadan is approaching on the first week of June (date will depend on the sighting of the moon). For residents in the UAE, we are advised to respect the fasting month of our Muslim brothers and sisters.
Related Post: How to Behave During Ramadan in the UAE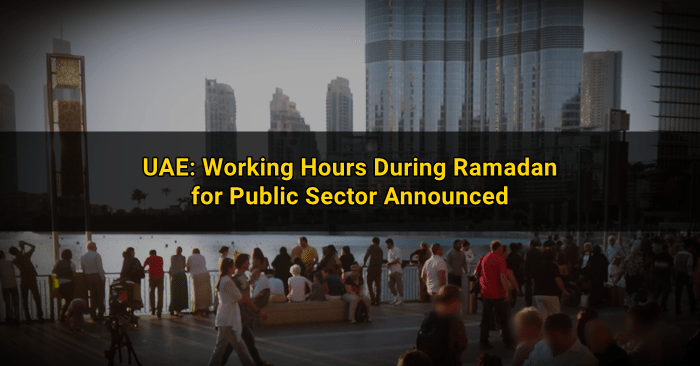 9am – 2pm Ramadan 2018 Work Timings for Federal Employees
Ramadan is likely to begin on May 16 (Wednesday) or May 17 (Thursday), depending on the sighting of the moon. For federal employees (public/government sector), the work hours are reduced by 2 hours and employees are
Also Read: Do's and Dont's During Ramadan in the UAE
The private sector working hours during Ramadan has not yet been announced, but in previous years, it has also been reduced by 2 hours. But please check your the headquarters where your private company is registered as this would also depend on the laws of that specific zone.
Please stay tuned as we provide more updates.