For many expats who wish to work in the UAE, it's necessary to know the basics of UAE visa ban. After all, you should know if you may have a travel ban, or you a work/labour ban, etc. and how to lift it. 
ALSO READ: 5 Steps: How to Check UAE Visa Status Online
Knowing what this is for is important for expat employees in case they get terminated by their employer while on a probationary period. The UAE visa ban is a legal option that prevents a resident or employee to enter the country or accept a new designation. This is usually within a fixed tenure of time.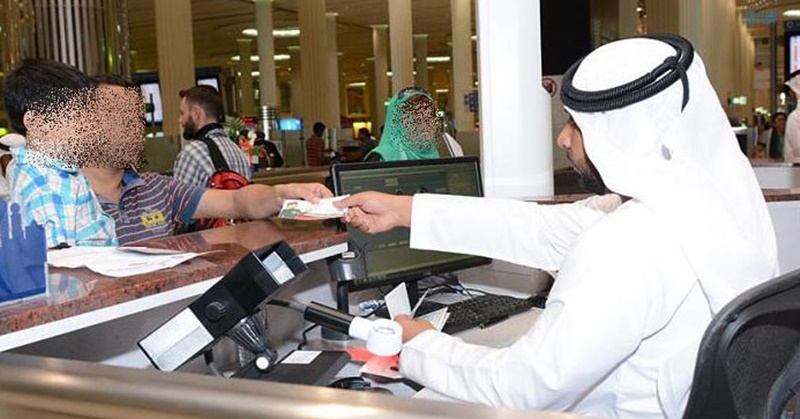 Get to Know the 6 Common Types of UAE Ban
According to the UAE government portal, a labor ban issued by the Ministry of Human Resources and Emiratisation (MoHRE) means that the employee is not legally allowed to work in another company in the UAE for one year. 
A ban is imposed when the employee violates the provisions of the UAE labor law and/or related ministerial resolutions and circulars or when he does not observe the terms and conditions stipulated in his employment contract.
Notably, the labor bans issued by MoHRE are different from those issued by the Directorate of Residency and Foreigners Affairs or the Ministry of Interior. 
The latter could be based on the labor ban itself or any other reasons not related to employment issues, such as serious criminal offenses, security reasons, illegal entry to the UAE, and so on.
To understand what this all means, here the six common types of labor bans observed in the UAE:
Permanent Residency Ban.

This ban applies to whoever commits any serious labor offense considered illegal or absconding. The federal department keeps a record of individuals sanctioned in this type of ban.

Labor Ban.

In the UAE, a labor ban can only be executed under any of the following situations:

On the expiry of the contract, when no action is taken by the present employer's end concerning your employment. 

In the case where no new application is received/accepted by a different employer.

Termination of unlimited labor contract before the completion of one year in service.

Termination of limited labor contract before its expiry date. 

Immigration Ban.

This ban denies the entry of the employee in the UAE. Reasons for this ban may vary from one case to another. This may be due to a criminal offense, bad debt, bounced cheque, rape violence, rash and illegal drinking, theft, inappropriate relationship, etc. This type of ban also applies when you have violated government rules and regulations.    

6-Month Ban.

This type of ban applies to candidates who left their jobs without legally binding reasons may be given a 6-month ban by the employer. This is imposed by the labor ministry on the employee's labor card or work permit. However, this ban does not affect an individual's entry into the UAE, as they can easily enter the country on either a tourist or visit visa. 

Employment Ban.

This is also known as the 

work permit ban. 

Those under this type of ban can work in the UAE for a limited period, from 6 months or to permanent.   

One-Year Ban.

When an employee resigns from any job before the fulfillment of their contract, this type of ban is put into effect. This also applies when an employee loses a case filed against the labor ministry. In such cases, the employer needs have to start the proceeding of work permit even before the expiry of the employee's visa. If a new application has not been filed before the expiry of the employee's work permit or UAE visa, the ban gets automatically activated.
However, the one-year ban can be lifted under the following legal circumstances:
The applicant meets the minimum educational qualification of high school diploma.

Meets the minimum salary of AED 5,000 (for a new job).

Has a salary of at least AED 7,000 for diploma holders.

Has a salary of at least AED 12,000 for bachelor degree holders.     
Frequently Questions Questions (FAQs)
How can I avoid getting a UAE visa ban?
The first you need to do is to ensure that your current employer has executed proper action for extension of your employment contract even before it expires. To accomplish this, your employer has to make a personal visit to the Ministry of Labor. Meanwhile, for those who wish to change jobs, you need to be sponsored by your new employer or else your labor card will be forfeited. 

And finally, always keep yourself abreast of the latest labor and employment rules regarding visa, labor contracts, as well as changes to UAE labor laws.   
Here's a short clip from the MOHRE_UAE regarding the cancellation of the abovementioned bans:
How do I check if a ban has been applied on my passport or not?
First, you may contact your sponsor in the UAE to find out if any ban has been applied to your document(s).
But to check if a labor ban has been applied on your passport, you may call the MoHRE hotline at 80060 which is available 24/7 in several languages. Alternatively, a person may also contact MoHRE through its other communication channels or one of its Tasheel centers.
How do I get a ban removed from my passport?
This is something only your employer/sponsor can do for you so it is best to contact them directly to resolve the issue.
Can my embassy cancel or revoke the ban placed on my passport?
No. UAE residency or employment visa can be canceled only by your employer or sponsor in the UAE. This should have been properly addressed during the termination of the employment contract.
Can I contest a labor ban applied to my passport?
Yes. You can do so by submitting a grievance to MoHRE through one of its Tasheel centers, via MoHRE's website or email ID. The complainant must attach with the grievance all supporting documents, which prove that he does not deserve a ban.
Once a grievance has been submitted, the worker will receive a reference number to follow up on his request. 
The MoHRE will form a special committee chaired by the undersecretary and certain directors of departments to study these requests and decide whether to lift or maintain the ban. Afterward, the employee will be notified of the decision of the committee.
Disclaimer: The content shared on this post is for information-sharing purposes only. If you have other specific concerns or questions regarding UAE bans, you may refer to the UAE government's official website or you may contact your respective embassy for assistance and support.