For today's expat feature, we interviewed Assam, an Art Director for a group of companies in Dubai. Assam created a beautiful tourist attraction of map of Pakistan which has gone viral in his home country as this is the first detailed map design that showcases various attractions of Pakistan. Here we share some more information about him.
Born and raised in Lahore, Assam, he has worked as a Concept Artist and Graphic Artist in his home country before landing his current job in the UAE. He applied for the job online, got interviewed on the same day… and the rest, as we say, is history!
While Assam enjoys his work, he also manages his own photography business — a venture that he started back in his home country. He is passionate about travelling, meeting different kinds of people, and sharing his adventures on his blog, The Pakistani Traveller.
Assam says that he is "30 years of age, 20 by heart, and 40 in terms of life experiences." Indeed, despite his young age, he has learned how to manage his finances well, living simply while enjoying every single day. In fact, we could all learn a thing or two from him regarding money matters. Keep on reading to learn more about Assam and his life in Dubai!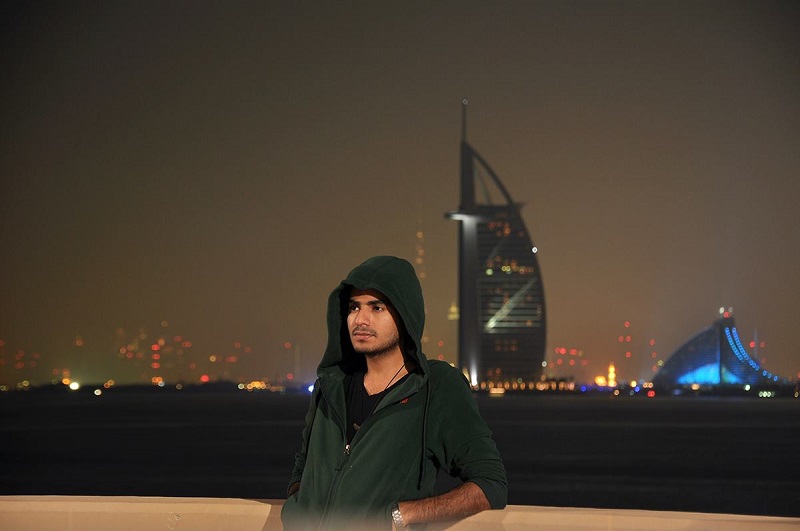 Expat Feature: Assam aka "The Pakistani Traveller", Creator of Tourist Attraction Map of Pakistan
Name: Muhammad Assam Altaf
Age: 30 years old
Current Profession: Art Director, Photographer, Travel Blogger 
College Degree: Masters in Mass Communication, specializing in Advertising
Years in Dubai: 7 years
1. Tell us about yourself.
Hello! My name is Muhammad Assam Altaf, and people know me as an artist, travel blogger, designer, and photographer. I was born and raised in Lahore, Pakistan. I have been residing and working in Dubai for seven years, as an Art Director for a leading group of companies, which include 10 to 15 sister companies (related to hotel and tourism, spa and wellness, healthcare and medicine, real estate, information technology). I also manage my own photography business, as well as a travel blog.
I am 30 years of age, 20 by heart, and 40 years old in terms of life experiences! In life, I have the ability to change or adapt myself accordingly. I completed my Masters in Mass Communication, specializing in Advertising, from the University of South Asia in Lahore. I have also studied Multimedia in Graphic Designing, plus Digital Photography, at the National College of Arts and at Lahore University of Management Sciences. I have also undergone training and certification with Google, Microsoft, and Canon.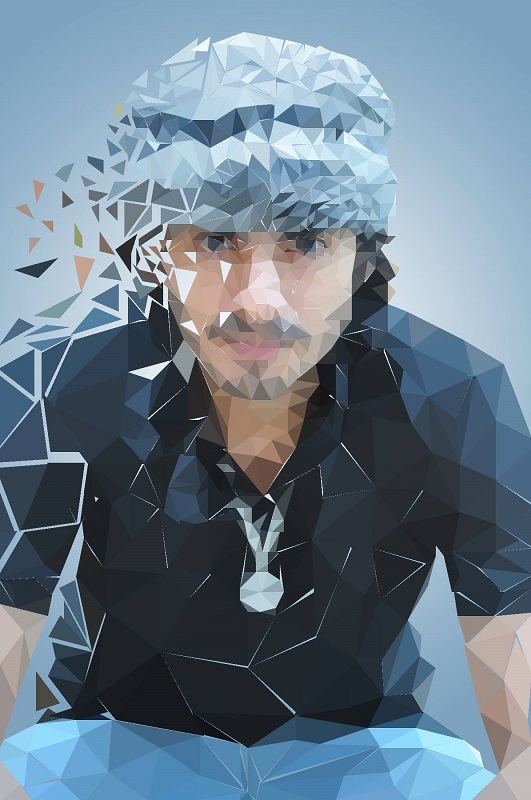 2. Why did you come to Dubai?
I came to Dubai to extend my photography business, as well as to gain experience in a multinational and multilingual market. As the years passed, I have not only been exposed to the international market, but I have also gained the best experiences, travelling and working in different fields.
3. What were your previous jobs?
Before coming to Dubai, I had three different jobs in my home country. The first one was in the gaming industry, as a part time Concept Artist during my graduate studies. My second and third jobs were as a full time Graphic Designer for advertising companies. At the same time, I also established my own photography business.
4. How do you find your current job? Are you happy/satisfied with it?
I found my job in Dubai online, and got a phone interview on the same day! Yes, I am happy and satisfied with my job. One of the main reasons for this is because I live and work in the same area (Jumeirah Lake Towers), and so I don't have to commute or travel to work. The company provides for my accommodation, and parking is free… what else would I need?!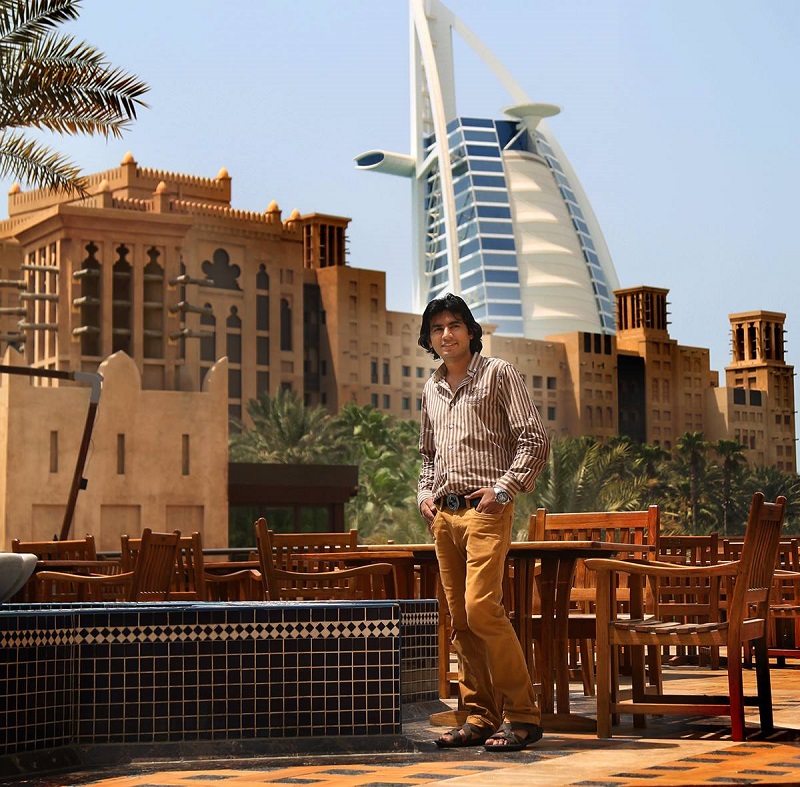 More importantly, I have a good relationship with the company that I work for. They give me official leaves so I can visit my home country. In return, I work hard for the company and perform my duties without complaint.
5. Are you able to save in Dubai? Why/How?
As mentioned above, I don't need to pay for transportation (to and from work), utility bills, Internet, or parking! I only need to pay for my own personal travel… and food, of course!
Before, I wasn't used to saving money; but now, I had to learn how to do cost-cutting with my major expenses. I have set my own "budget line" and I try not to cross that limit. I don't carry cash; I use bank cards and Apple pay only. Also, I don't use credit cards, just debit cards. As much as possible, I don't take loans because I prefer to save and pay the full amount. I follow a budget when I do grocery shopping. I use public transportation often. I prefer to live a simple life, and I love being around people!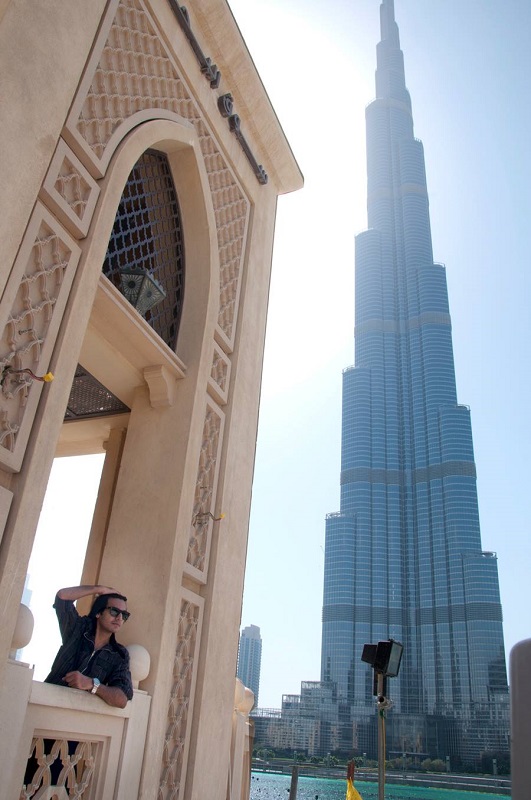 6. Is it difficult to live in Dubai? What are/were your struggles? What's life like outside work?
Actually it is very easy to live in Dubai… Dubai is full of life! You can never get bored! Yes, I do feel homesick sometimes, but after travelling I feel refreshed as I get back to my work. In the beginning I struggled with managing 10 to 15 companies, plus my clients inside and outside the country. I had to manage everything on my own, without a team, and I only had four to five hours of sleep daily!
When it comes to work, I see two kinds of struggles: the first is the struggle of finding work, and the second is the struggle of having a lot of work! Alhamdulillah, I have been blessed with work, and I love to do any kind of work. Outside my working hours, I like to relax by going to malls and walking around the area.
7. What do you like about Dubai?
I like the diversity of people living in Dubai. I also like the safety, security, comfort, halal food, and the ease of travel to other parts of the world.
8. What do you NOT Like about Dubai?
Sometimes life here tends to be "robotic." I don't like the weather during summer, either!
9. What are your plans in your career/family/future?
I plan to continue my photography business, travel blogging, and designing at the same time.
10. You have any tips for your fellowmen when working/finding work/living in Dubai?
My advice to newcomers is that if you want to find a job here, you must have a good resume and portfolio. Moreover, the best way to apply for jobs is through online; simply dropping your resume in office receptions is a waste of time. And once you get a job here, work hard, strive to be positive, and focus on your life goals.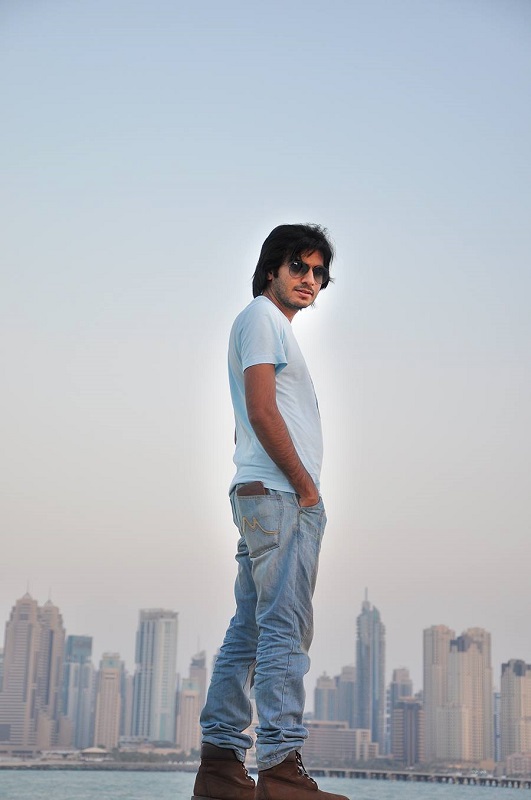 Connect with Assam on Social Media
To know more about Assam, you may get in touch with him through his through his blog, official website, and social media pages:
Official Website: AssamArtist.com
Travel Blog: The Pakistani Traveller
Facebook: Assam Artist
Instagram: @assamartist
Twitter: @AssamArtist
YouTube: Assam Khan
Pinterest: Assam Artist
Linkedin: Assam Artist
Snapchat: assamartist
—————-
*Photos provided by Assam
Are you an expat in Dubai? Do you want to be featured in the website? Send us an email telling us you want to be featured at admin@dubaiOFW.com and we will send you the set of questions! Let's help other people who want to come to Dubai understand what life in the UAE is like through your story.