Did you know that Dubai, often celebrated for its towering skyscrapers and diverse culinary scene, also harbors a hidden treasure trove of delectable Italian cuisine? In a city known for its cosmopolitan flair, the best Italian restaurants in Dubai offer a delightful escape to the heart of Italy, right in the heart of the UAE.
Join us on a culinary journey as we explore these gastronomic gems that have perfected the art of bringing the flavors of Italy to the shores of the Arabian Gulf. Get ready to savor the essence of la dolce vita, right here in Dubai!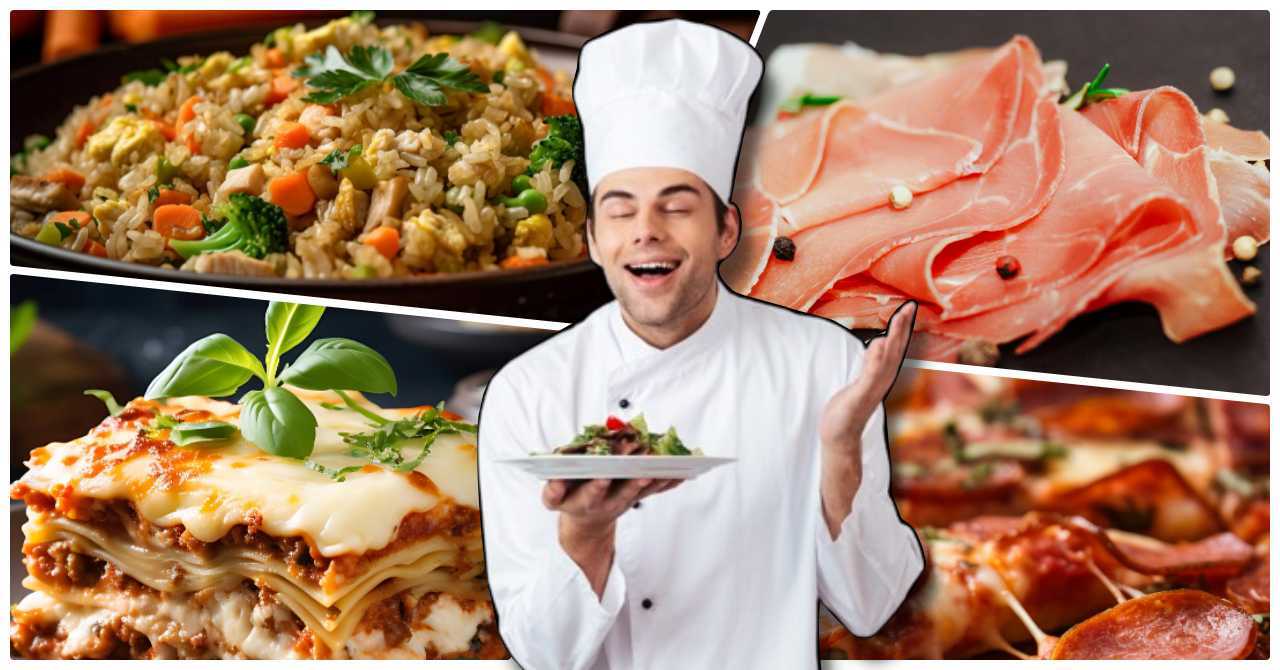 When in Dubai, indulging in Italian cuisine is an absolute must, and here's why.
Italian cuisine, rooted in the rich history of the Italian Peninsula, has transcended borders and become a beloved global treasure.
What makes Italian gastronomy truly exceptional is its ability to seamlessly blend ingredients, recipes, and cooking techniques, creating a harmonious symphony of flavors.
Over the centuries, this cuisine has evolved, influenced by waves of Italian diaspora and the exchange of ingredients with other cultures.
Notably, the colonization of the Americas brought about a culinary revolution with the introduction of ingredients like tomatoes, potatoes, maize, and more.
These additions transformed Italian cuisine into the delightful tapestry of flavors we know today.
With its worldwide recognition and appreciation, Italian cuisine in Dubai not only offers a taste of Italy but also showcases the culinary prowess of this vibrant and diverse city.
Address: DIFC Gate Village 10 – towards DIFC Parking – DIFC – Dubai – United Arab Emirates
Contact number: +97143470003
Google Map Location:
Cipriani in Dubai offers an upscale Italian dining experience in the vibrant DIFC district.
It attracts an international crowd who savor Italian cuisine complemented by signature Bellinis.
This classy establishment excels in providing exceptional service, with a staff that is attentive and caring.
The carefully prepared dishes, including the renowned Bellini and delectable cakes, shine.
Whether for celebrations or business dinners, Cipriani's excellent food, service, and ambiance make it a top choice.
Its romantic atmosphere with subtle background music allows for intimate conversations, ensuring a memorable dining experience that feels like a home-cooked meal made with love.
Address: City Walk 2 Unit B02 – Dubai – United Arab Emirates
Contact number: +97142836577
Google Map Location:
Massimo's Italian Restaurant in Dubai offers a stellar Italian dining experience, highlighted by its hospitable and professional staff.
Guests are greeted with complimentary, amazing bread, setting the tone for an exceptional meal.
The restaurant's pizza dough boasts a delightful texture, and their steak, cooked to perfection as per diners' requests, is a true delight, especially when using their value-packed b1t1 entertainer voucher.
The pleasant, relaxed atmosphere exceeds expectations, elevating it beyond a typical mall restaurant.
While some dishes like the pumpkin soup may lack a bit of flavor, the shrimps in a buttery garlic sauce and the fresh, well-cooked ribeye make up for it.
Massimo's Gelato selection, with its variety of flavors and balanced sweetness, provides a sweet conclusion to a memorable meal. Dining here promises a satisfying Italian culinary journey.
Address: 906 Jumeirah St – Umm Suqeim 3 – Dubai – United Arab Emirates
Contact number: +97142752555
Google Map Location:
Il Borro Tuscan Bistro in Dubai stands out as one of the country's premier Italian dining establishments.
Guests praise it as perhaps the best Italian restaurant around.
The exceptional food and attentive service make it a top choice.
The restaurant's focus on authentic Italian cuisine, with a particular emphasis on seafood and staples, shines through in every dish.
From the melt-in-your-mouth Chianti braised beef cheek to the perfectly cooked grilled dover sole, every bite is a revelation.
The Maltagiati pasta with prawns is a standout, achieving perfection in both texture and flavor.
Desserts like the light tiramisu and delectable chocolate fondant complete the experience.
Il Borro Tuscan Bistro not only satisfies the taste buds but also offers a delightful ambiance with a view of the open kitchen, making it a must-visit for Italian cuisine enthusiasts in Dubai.
Address: Ex 153 – Gate Avenue, Level POD – Dubai – United Arab Emirates
Contact number: +97143336400
Google Map Location:
Love Vibe Cafe in Dubai is a standout Italian restaurant experience known for its vibrant ambiance, diverse menu, and exceptional service.
With its funky decor and a focus on health-conscious fare, including vegan options, it offers a unique dining atmosphere.
Customers praise it as an ideal spot for business lunches, offering delicious three-course deals. The food is not only reminiscent of home-cooked meals but also a delightful fusion of flavors.
Desserts are a highlight, described as a "rain of flavors" and a "delight."
This place is a must-visit for its modern interior, fusion cuisine, and interesting drinks, making it an unforgettable dining destination in Dubai.
Address: The Westin Dubai Mina Seyahi Beach Resort & Marina – Dubai – United Arab Emirates
Contact number: +97145117373
Google Map Location:
Bussola is an exceptional Italian dining destination in Dubai, renowned for its genuine Italian flavors and captivating ambiance.
With over 15 years of consistently high-quality service, it remains a favorite among patrons.
Their authentic pizzas, including the off-menu Pizza Quattro fromaggio with ham, are standouts.
The restaurant's extensive wine selection, particularly the superb Pino Grigio, complements the delectable dishes perfectly.
Bussola's seaside location at the Westin Mina Al Siyahi offers breathtaking beach views from its balcony seating.
The serene atmosphere, attentive service, and diverse menu make it a top choice for mature couples seeking a relaxed, upscale experience.
Don't miss their Lamb Carre' with Aromatic and Lobster Pasta; these dishes are highly recommended for an exquisite culinary journey.
Address: Dubai Mall – Downtown Dubai – Dubai – United Arab Emirates
Contact number: +97143308899
Google Map Location:
EATALY in Dubai Mall is a top Italian restaurant that consistently delivers a fantastic dining experience.
Over the last 5 years, it has earned its reputation for exceptional food and service at reasonable prices.
Their standout dishes include a delightful tomato soup, flavorful penne arrabbiata, and succulent grilled chicken.
What sets EATALY apart is their complimentary balsamic vinegar and olive oil, which you'll want to take home.
Beyond being a restaurant, EATALY is an immersive experience, offering a diverse menu that includes the highly recommended Caprino Salad, nostalgic lasagna, and delicious Vegetariana Pizza.
Don't forget to try their In-House Cola and explore the entire store; it's more than just a restaurant—it's an Italian culinary adventure.
7. Mamma Italia- Downtown Dubai
Address: Emaar Boulavard – near Dubai Mall – Downtown Dubai – Dubai – United Arab Emirates
Contact number: +97143881480
Google Map Location:
Mamma Italia offers an exceptional Italian dining experience in Dubai. Their Ravioli ai porcini e Tartufo, featuring porcini mushrooms and truffle, is a heavenly delight.
The pizzas, including Boscaiola, Burratina, and Norcina, are excellent, especially when truffle-infused.
What truly sets this restaurant apart are the attentive and knowledgeable waitstaff, Marie and Avisha, who make guests feel special.
Despite some AC maintenance issues, Mamma Italia impresses with its fantastic food, outstanding service, and delightful atmosphere.
It's a gem for anyone seeking authentic Italian cuisine in Dubai, with fresh and gourmet options that leave a lasting impression.
Address: 304 Al Wasl Rd – Jumeirah – Jumeirah 1 – Dubai – United Arab Emirates
Contact number: +97143322255
Google Map Location:
Monno Ristorante in Dubai offers an authentic Italian dining experience with its gorgeous decor, cozy ambiance, and carefully curated music.
Guests rave about the must-try dishes, including juicy meatballs, Veal Milanese, and the exceptional Burrata pizza.
The friendly and prompt staff add to the enjoyable atmosphere, and the dedicated parking area is a convenient perk.
With a cozy modern Italian style, flavorful dishes, and the thrill of watching pizzas being prepared, Monno Ristorante is a top choice for Italian cuisine enthusiasts.
Highly recommended dishes include Italian Meatballs, Veal Milanese, and Calamari.
Address: Bluewaters Island – Dubai – United Arab Emirates
Contact number: +97142752577
Google Map Location:
Alici stands out as an exceptional Italian restaurant experience in Dubai.
This chic establishment offers a taste of Southern Italian cuisine while boasting floor-to-ceiling windows that provide captivating views of the Persian Gulf.
Guests are welcomed by an ambiance of Italian warmth, setting the stage for an unforgettable culinary journey.
The picturesque waterfront location adds to the charm, offering breathtaking vistas that enhance the overall dining experience.
With attentive staff, delectable food, and stunning interior decor, Alici is a must-visit destination for those seeking an exquisite lunch spot with friends and family in Dubai.
Address: Jaddaf Waterfront – Dubai – United Arab Emirates
Contact number: +97145568820
Google Map Location:
Vanitas, the signature Italian restaurant at Palazzo Versace Dubai, offers a remarkable Italian dining experience.
Nestled alongside Dubai Creek, its elegant ambiance provides the perfect backdrop for intimate dinners or romantic evenings.
With a focus on classic Italian cuisine, Vanitas impresses with its curated menu. Guests relish perfectly set tables, symbolizing a commitment to quality and pure flavors.
Noteworthy dishes include creamy burrata and flawlessly cooked risotto, showcasing the chef's mastery.
The attentive staff adds to the restaurant's excellence.
For those seeking an authentic Mediterranean journey with finesse, Vanitas is a top choice in Dubai.
Address: Waldorf Astoria – Za'abeel – DIFC – Dubai – United Arab Emirates
Contact number: +97143388133
Google Map Location:
The Artisan in Dubai offers a top-notch Italian dining experience.
With friendly and well-trained staff, it stands out for its exquisite cuisine.
From perfect pizzas to creamy risottos, each dish bursts with flavor.
Highlights include the delectable risotto, savory ravioli, and roast chicken, along with must-try desserts.
The restaurant's beautiful venue and exceptional service create an inviting atmosphere.
Whether savoring a citrus cocktail with bruschetta or pairing tortellini with a fine Chardonnay, the culinary journey is a delight.
For those seeking an authentic Italian experience, The Artisan at the Waldorf is a must-visit.
Address: No 1 Palm Jumeirah – Dubai – United Arab Emirates
Contact number: +97144559989
Google Map Location:
Cinque, the Italian restaurant at Five in Dubai, offers a remarkable dining experience.
With a relaxed and inviting ambiance, it's perfect for outdoor seating.
Patrons rave about their pasta dishes and the delectable breadsticks with truffle dip.
The pistachio ice cream is a standout dessert.
Outstanding service, highlighted by staff members like Paschal, contributes to the restaurant's charm.
Authentic Italian cuisine, including delicious gnocchi and fresh salads, receives high praise.
Live music adds to the pleasant atmosphere.
Regulars appreciate the chef's dedication to genuine Italian flavors, and the manager, Francesco, ensures a warm welcome.
Sandeep, an exceptional waiter, consistently goes the extra mile for patrons. This Italian gem in Dubai impresses both residents and visitors alike.
13. GIA
Address: Unit GF – 320 New Fashion Avenue – Dubai Mall – Financial Center Rd – Dubai – United Arab Emirates
Contact number: +97142349986
Google Map Location:
GIA stands out as a top Italian dining destination in Dubai.
Renowned for its impeccable service and authentic Italian cuisine, it consistently delivers excellence.
Visitors praise the fantastic views of the Dubai fountains, efficient service, and a lovely ambiance.
Dishes like the Pasta Seafood Combo are highly recommended. GIA is a must-visit for those seeking delicious food and a memorable dining experience in the heart of Dubai.
Address: Gate Village 1 – DIFC – Dubai – United Arab Emirates
Contact number: +97143860066
Google Map Location:
Roberto's in Dubai offers a superb Italian dining experience. The restaurant's elegant ambiance, attentive service, and stunning city views make it a must-visit.
Their culinary offerings are a tribute to traditional Italian cuisine, featuring well-balanced and authentic flavors.
Highlights include the fresh burrata with a variety of tomatoes, a delightful pizza with beef carpaccio and arugula, and perfectly cooked pasta with shrimp in a rich seafood tomato sauce.
The octopus is a standout dish, crispy outside and tender inside.
With generous portions and knowledgeable servers, Roberto's is a top choice for authentic Italian cuisine enthusiasts seeking a memorable Dubai dining adventure.
Address: Dubai Marina Mall, Level P – Sheikh Zayed Rd – Dubai Marina – Dubai – United Arab Emirates
Contact number: +97143997958
Google Map Location:
CARLUCCIO'S, located within Dubai Marina Mall, offers a fantastic Italian dining experience.
With a contemporary, white-walled interior, the restaurant's friendly staff ensures quick service, even during busy times.
The menu boasts well-balanced non-alcoholic cocktails like the espresso martini and saffron spritz. The tomato bruschetta delights with fresh ingredients and creamy cheese, though crisper bread would be ideal.
The diavola pizza, featuring spicy beef salami and mixed capsicum, packs a flavorful punch, complemented by a perfect side of pesto.
The exceptional service, highlighted by Kanwar's attentiveness, includes delightful surprises like complimentary birthday cake.
A must-return destination for Italian cuisine enthusiasts.
Address: Wafi – Sheikh Rashid Rd – Dubai – United Arab Emirates
Contact number: +97143248888
Google Map Location:
Solo in Dubai offers a fantastic Italian dining experience characterized by delectable cuisine and a vibrant atmosphere.
The restaurant boasts a talented and caring team, who provides attentive service.
Their tiramisu is a standout, considered the best in Dubai. With a menu prepared by Chef Krishna, the food is consistently delicious.
Guests enjoy a classy and fancy setting, especially when indulging in delightful desserts.
Solo excels in both cuisine and hospitality, making it a highly recommended destination for Italian cuisine enthusiasts.
17. Capri Italian Grill
Address: Dubai world trade centre apartments,b block – Trade Centre – Dubai – United Arab Emirates
Contact number: +97143314505
Google Map Location:
Capri Italian Grill in Dubai is celebrated for its authentic and delicious Italian cuisine, making it a standout dining experience.
As one of the pioneering Italian restaurants in the city, it has garnered a loyal following.
Guests praise the exceptional value for money, remarkable ambiance, and top-notch service.
The menu, featuring mouthwatering pizza and pasta, evokes nostalgia for classic Italian flavors.
Tucked away from the bustling crowds, Capri offers a serene dining atmosphere.
Its signature dish, the special veg pizza, is a delightful testament to the restaurant's commitment to using fresh ingredients and slow-cooked recipes, ensuring a burst of exquisite flavors with every bite.
Address: Level 70, SLS Dubai Hotel & Residences – Marasi Dr – Business Bay – Dubai – United Arab Emirates
Contact number: +97146070737
Google Map Location:
Fi'lia Dubai offers a remarkable Italian dining experience in Dubai.
With a Michelin Bib Gourmand award under its belt, the restaurant excels in serving honest Italian cuisine, emphasizing fresh ingredients cooked in a wood oven and grill.
The staff's hospitality stands out, as they kindly accommodated a party of six with a stunning balcony view.
They even went the extra mile for a graduation celebration by storing an outside cake and surprising guests with a sparkler and a heartfelt card.
Fi'lia Dubai combines delectable food, excellent service, and a picturesque setting, making it a must-visit for Italian cuisine enthusiasts in Dubai.
Address: Al Quoz – Al Quoz 2 – Dubai – United Arab Emirates
Contact number: +97142288828
Google Map Location:
Oregano, an Italian restaurant in Dubai, offers a remarkable dining experience.
Renowned for its whole-wheat vegetarian pizza customizable with delightful add-ons, Oregano's dishes are celebrated for their healthy, light, and delectable flavors.
Their Oregano wings are a true delight for the taste buds.
The restaurant's secret lies in combining dreams, passion, and authenticity to create signature dishes baked to perfection.
With 12 restaurants in Dubai and one in Abu Dhabi, Oregano has become a go-to destination for those seeking authentic Ligurian-inspired Italian cuisine, warmly serving guests from around the world.
Address: Cluster A – Jumeirah Lake Towers – Dubai – United Arab Emirates
Contact number: +97144416342
Google Map Location:
JAZZ@PIZZA EXPRESS in Dubai offers a vibrant and affordable Italian brunch experience that impresses guests.
Priced at just AED 299 for two, it provides unlimited starters, a main course, a dessert, and free-flowing drinks.
A live singer adds to the lively atmosphere, encouraging guests to dance.
Standout starters include wings and Arancini, while the fragrant chicken pizza and delicious desserts, particularly the chocolate brownies, delight the palate.
The cocktail selection, especially the blue lemonade and Captains Highball, is a hit.
With great service, an electric ambiance, and good pricing, it's a must-visit spot for unwinding and savoring Italian cuisine in Dubai.
Address: Restaurant Village, Near Four Seasons Hotel، – Jumeirah St – Dubai – United Arab Emirates
Contact number: +97143490068
Google Map Location:
Scalini stands out as an exceptional Italian dining destination in Dubai.
With its cozy and inviting ambiance, complemented by attentive staff, it offers a delightful experience.
The extensive menu features authentic Italian dishes prepared to perfection, resulting in exquisite flavors.
Visitors can expect a harmonious blend of delectable cuisine, impeccable service, and a charming atmosphere.
Whether enjoying an afternoon tea or savoring dishes like Lasagna and Burrata Cheese, Scalini consistently delivers top-notch quality, making it a must-visit for Italian cuisine enthusiasts.
Address: Souk Al Bahar – Downtown Dubai – Dubai – United Arab Emirates
Contact number: +97144230982
Google Map Location:
Bice Mare in Dubai offers a superb Italian dining experience known for its excellent cuisine and breathtaking views of the Burj Khalifa and Dubai Fountain.
The extensive menu, held to a high standard, features delightful dishes like Lobster Spaghetti and a variety of delectable options.
While it falls under fine dining and can be relatively expensive, the exceptional quality justifies the cost.
The staff's warmth and friendliness enhance the experience.
While outdoor dining may be hot in summer, the restaurant provides a prime vantage point for the spectacular Dubai Fountain show from 7 pm to 11 pm, making it a highly recommended choice for those seeking superb steaks, pasta, and captivating views.
Address: Burj Khalifa – Lobby Level, Armani Hotel Dubai – Sheikh Mohammed bin Rashid Blvd – Downtown Dubai – Dubai – United Arab Emirates
Contact number: +97148883666
Google Map Location:
Armani/Ristorante in Dubai stands out as a premier Italian dining destination.
With chic décor and stunning city views, it offers an extraordinary experience.
Visitors rave about top-notch service and exceptional food quality.
The restaurant's calming ambiance and warm hospitality elevate the dining experience.
The open kitchen adds a unique touch, reflecting cleanliness and efficiency. Guests appreciate the chef's genuine interest in their experience.
The attentive and professional staff enhance the evening, making it an ideal choice for special occasions, be it anniversaries or birthdays.
Armani/Ristorante promises a memorable and impeccable Italian culinary journey.
Address: Baniyas Street/Creek Road, P.O. Box 4250 – Dubai – United Arab Emirates
Contact number: +97142071717
Google Map Location:
Vivaldi, nestled within the Sheraton Dubai Creek Hotel, offers a remarkable Italian dining experience.
With its enchanting view of the creek and a menu that boasts delightful Italian cuisine, it's a haven for couples seeking a romantic dinner.
The food is delectable, featuring fresh ingredients, and the ambiance exudes elegance.
While some guests' behavior may occasionally disrupt the atmosphere, Vivaldi remains a top choice for those looking to savor Italian dishes while enjoying the stunning Dubai Creek vista.
It's a perfect blend of great food, a magical setting, and affordability.
Must Try Italian Food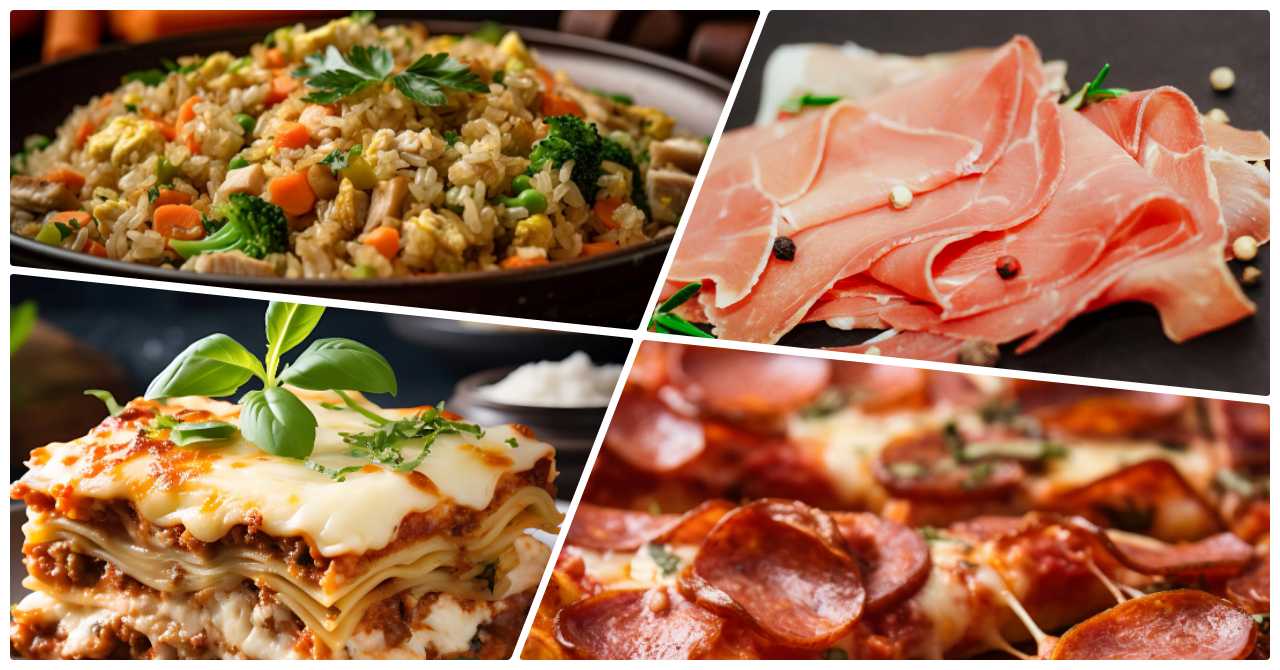 Lasagne: Layers of pasta, rich meat sauce, creamy béchamel, and melted cheese make this dish a comforting classic.
Risotto: Creamy and flavorful, risotto is a rice dish cooked to perfection with various ingredients like mushrooms, seafood, or saffron.
Spaghetti Carbonara: A Roman specialty, this pasta dish combines eggs, cheese, pancetta, and black pepper for a creamy and savory delight.
Arancini: These golden-fried rice balls are often filled with a savory mixture of ragù, mozzarella, and peas.
Ragù alla Bolognese: A hearty meat sauce served with tagliatelle or other pasta, hailing from Bologna.
Pizza: Italy's gift to the world, enjoy a variety of pizzas with classic toppings or inventive combinations.
Agnolotti: Small pockets of pasta filled with a variety of delicious fillings, often served with a luscious sauce.
Sfogliatella: A delightful pastry from Naples, sfogliatella is known for its flaky layers and sweet ricotta or citrus filling.
Prosciutto: Thinly sliced, salt-cured ham that's a staple in Italian antipasto.
Ribollita: A hearty Tuscan soup made with bread, vegetables, beans, and a rich broth.
Tortellini: Small pasta parcels typically filled with meat, cheese, or a combination of both, served in a flavorful broth or sauce.
Cotoletta Alla Milanese: A breaded and fried veal or chicken cutlet, usually served with lemon wedges.
Bombardino Cocktail: A warm and indulgent Italian cocktail made with Advocaat and brandy, perfect for cold evenings.
Conchiglie Pasta: Shaped like seashells, these pasta shells are perfect for capturing sauces and flavors.
Sea Urchin Pasta: A delicacy along the Italian coastline, this pasta features the briny and creamy flavors of sea urchin.
Pearà: A peppery sauce from Verona made with bread, beef marrow, and pepper, often served with boiled meats.
Salsiccia Sausage: Italian sausages, like the spicy and savory Salsiccia, are a staple in many regional dishes.
Spritz Veneziano (Aperol Spritz): A popular Italian aperitif, this refreshing cocktail combines Aperol, Prosecco, and soda water.
Carpaccio: Thinly sliced raw meat or fish, often served with a drizzle of olive oil, lemon juice, and capers.
Marron Glacé: Candied chestnuts that make for a sweet and luxurious treat.
Spaghetti alla Puttanesca: A flavorful pasta dish with a sauce made from tomatoes, olives, capers, and garlic.
Piadina: A flatbread from Emilia-Romagna, often filled with various ingredients like cheese, greens, and cured meats.
What to Expect from Italian Cuisine for First Timers
Italian cuisine is renowned worldwide for its delicious flavors, rich history, and regional diversity. If you're a first-time diner about to embark on an Italian culinary adventure, here's what you can expect:
Regional Variations: Italy's cuisine is incredibly diverse, with each region boasting its own specialties. Don't be surprised to find that the food in one Italian city can be quite different from another. For instance, the hearty pasta dishes of the north differ from the seafood-rich cuisine of the south.
Pasta Galore: Pasta is a staple of Italian cuisine, and you'll find an astonishing variety of shapes and sizes. From spaghetti to penne, each pasta type pairs with specific sauces and ingredients.
Simplicity and Freshness: Italian dishes are often characterized by their simplicity. Fresh, high-quality ingredients take center stage, with minimal fuss. This emphasis on freshness means you'll enjoy vibrant flavors in every bite.
Antipasto: The meal often starts with antipasto, a selection of appetizers that may include cured meats, cheeses, olives, and marinated vegetables. It's a great way to whet your appetite.
Pizza Paradise: Italy gave birth to pizza, and you'll discover a wide range of toppings and styles. Try classic Margherita or explore regional variations like Neapolitan or Roman-style pizza.
Risotto and Risotto Rice: Risotto is a creamy rice dish cooked to perfection. Arborio or Carnaroli rice is commonly used to achieve its creamy texture.
Olive Oil and Bread: Olive oil is a fundamental ingredient in Italian cooking, and you'll often be served fresh bread to dip in it before your meal.
Espresso Culture: Italians take their coffee seriously. Espresso is the norm, and you'll rarely find large cups of drip coffee. Order a "caffe" if you want a small shot of strong coffee.
Gelato and Desserts: Italian desserts are heavenly. Don't miss out on gelato, Italy's answer to ice cream, or classics like Tiramisu and Cannoli.
Regional Wines: Italy is a wine lover's paradise. Each region produces its own wines, so ask for local recommendations to pair with your meal.
Dining Etiquette: Italians value leisurely dining. Meals are meant to be savored and enjoyed with family and friends. Don't rush through your meal; take your time to relish the experience.
Service: Italian service may seem different from what you're accustomed to. Waitstaff often provide attentive service but won't rush you. You may need to request the check when you're ready to leave.
Tipping: A service charge is often included in the bill, but it's customary to leave small change as an additional tip.
Buon Appetito: Italians say "buon appetito" before starting a meal. It's akin to saying "enjoy your meal" and is a warm gesture of hospitality.
Dietary Preferences: Italian cuisine caters to various dietary preferences. Vegetarians will find plenty of options, and gluten-free pasta is widely available.
Frequently Asked Questions
1. What are some popular Italian restaurants in Dubai?
Some renowned Italian restaurants in Dubai include Cipriani, Il Borro, Bussola, and EATALY.
2. Is it common to make reservations in advance?
Yes, it's advisable to make reservations, especially at popular Italian restaurants, as Dubai's dining scene can be busy. This ensures you get a table at your preferred time.
3. Are there vegetarian and vegan options available?
Absolutely! Italian cuisine offers a wide range of vegetarian and vegan options. Many restaurants in Dubai cater to these dietary preferences, offering plant-based pasta, pizza, and antipasti.
4. What's the typical price range for Italian dining in Dubai?
Prices can vary significantly depending on the restaurant's location and prestige. On average, expect to pay around AED 150-300 per person for a three-course meal at a mid-range Italian restaurant.
5. Is there a dress code for Italian restaurants in Dubai?
Dress codes vary by restaurant, but in general, smart-casual attire is appropriate for most Italian dining establishments. High-end venues may require more formal attire.
6. Can I find traditional Italian dishes in Dubai, or are they adapted for local tastes?
Dubai offers both traditional Italian dishes and adaptations to suit diverse palates. You'll find classic pasta, pizza, and seafood dishes, as well as fusion options with Middle Eastern or international influences.
7. Do Italian restaurants in Dubai serve alcohol?
Yes, many Italian restaurants in Dubai have extensive wine lists, and you can enjoy a variety of Italian and international wines. Some also offer cocktails and other alcoholic beverages.
8. What's the best time to dine at Italian restaurants in Dubai?
Dinner is the most popular time for dining in Dubai, and Italian restaurants can get busy, especially on weekends. Lunch is usually a quieter and more affordable option. It's advisable to check the restaurant's operating hours and make reservations accordingly.
Summary
In conclusion, Dubai's culinary landscape is as diverse and dynamic as its iconic skyline.
Amidst the towering skyscrapers and international flavors, the city's Italian restaurants stand out as hidden gems, offering a genuine taste of Italy in the heart of the UAE.
As we embark on this gastronomic journey through Dubai's Italian dining scene, it becomes clear that these establishments have mastered the art of bringing the essence of la dolce vita to the shores of the Arabian Gulf.
So, whether you're a local resident or a visitor, be prepared to savor the magic of Italian cuisine right here in Dubai, where the culinary world meets cosmopolitan charm.
READ NEXT: 10 Best German Restaurants in Dubai