Filipinos in Fujairah, please be advised of a Consular mission by the Philippine Consulate General in Dubai which will happen on 15th November 2019 from 8am to 5pm at Concorde Hotel, Fujairah. More details about this mission below.
Also Read: How to Renew Your Philippine Passport in Dubai
What: PCG Dubai and Northern Emriates Consular Mission
When: Friday – 15th November 2019 (8am to 5pm)
Where: Concorde Hotel, Fujairah
Pleased be advised of this announcement so you can benefit from the services offered by PCG Dubai on the said date.
Labour-related services are also available including the following services: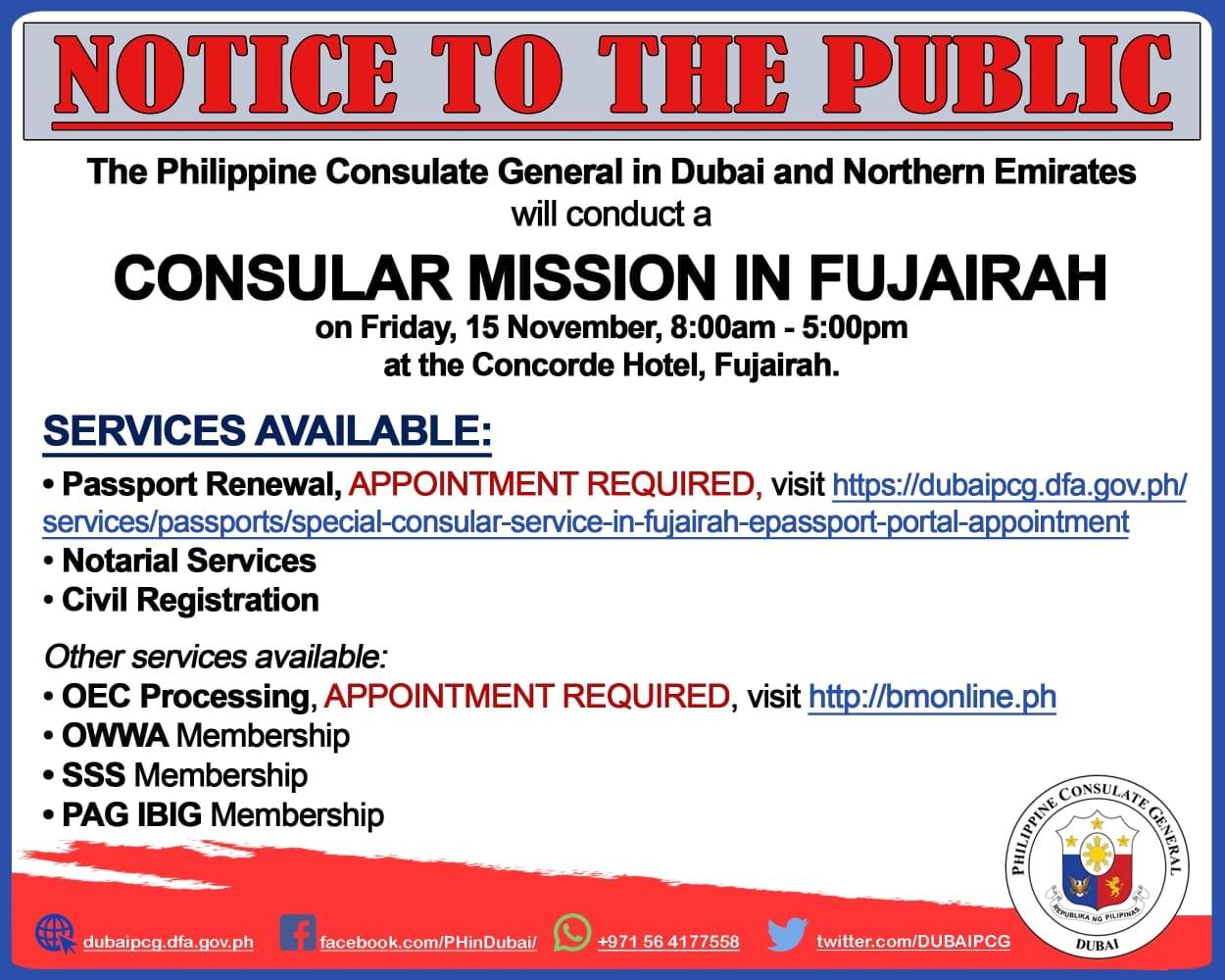 Here's the post from the FB Page of ConGen Paul Cortes below: