For the month of October 2019, 269 overseas Filipinos were repatriated by the Philippine Consulate General in Dubai and since January 2019, the total number of repatriated Filipinos has risen to around 2300.
Also Read: DFA Advisory: Renew Your Philippine Passport 1 Year Before Expiry
According to a post from the official Facebook Page of Consul General Paul Raymund Cortes this is what the Philippine government is doing for our fellow Filipinos who need help using the using the Assistance to Nationals (ATN) Fund.
Majority of the repatriated Filipinos arrived in the UAE with a Tourist Visa. The government reminds Filipinos who want to go overseas to work to go through proper channels. That is by going to POEA-accredited agencies in the Philippines. If we find work while under a tourist visa, there are risks and complications involved.
Also Read: 10 Things to Know When Working in the UAE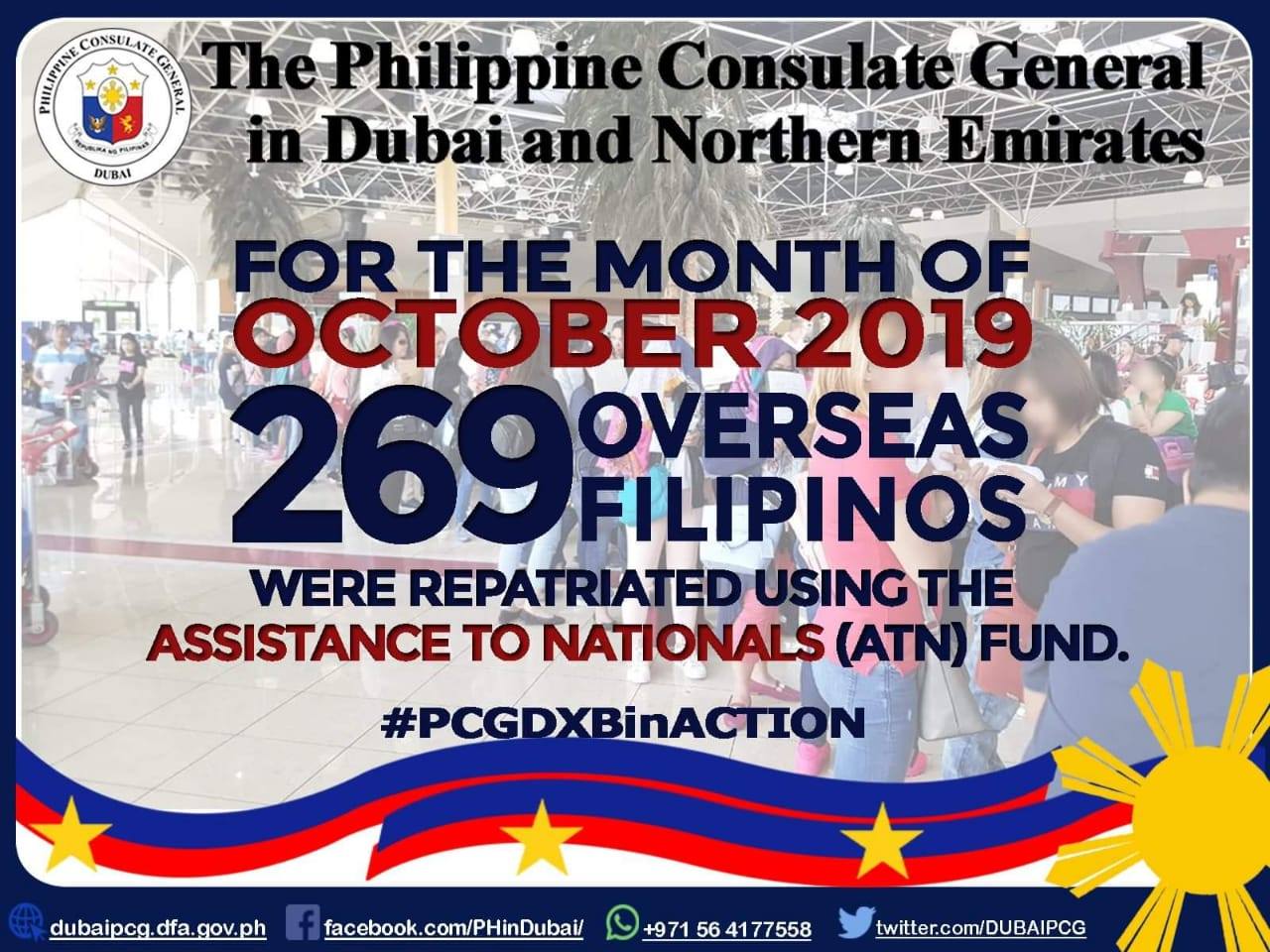 Here's the post from the FB Page of Consul General Paul Raymund Cortes