In case you are looking for jobs in Dubai Duty Free, be advised that this is considered as one of the premier "Employers of Choice" in the UAE. Dubai Duty Free now employs up to 6000 staff of 50 different nationalities. Working for this company provides the benefits of health insurance, annual ticket, free transportation within Dubai and Sharjah, competitive salary package, and many more.
Why not work for Dubai Duty Free? It is one of the companies that strongly promotes "promotion from within." Currently, DDF is in need of Sales Assistant and Warehouse Assistant. Please read the instructions on how to apply to submit your application.
Careers in Duty Free Dubai
Note: We, DubaiOFW, are not a recruitment agency. We just want to share the latest job openings from different companies in Dubai for our fellow kabayans who are looking for work in the UAE. If you want to apply for these jobs, please follow the directions below.
1. You have to register your account to successfully submit your application. You may register here: <https://careers.dubaidutyfree.com/ddf/vacancysearch.aspx?ctsc=1>
2. Select the position you wish to apply then click the "Register" red button. Good luck!
Please be advised that everyone is welcome to submit their personal details and to register in our talent pool
—————————————-
Job Title: Sales Assistant
Job Responsibilities:
– welcome and assist customers entering the Dubai Duty Free shop
– sells product in the Dubai Duty Free shops
– process payment transaction; ability to operate the Electronic Cash Registers
Job Title: Warehouse  Assistant
Job Responsibilities:
– store records of products received and delivered to other areas
– coordinate with different departments regarding stock availability and requisition
– ability to drive a forklift
– ability to operate stock management systems as WMS, MHCS, etc.
Source: http://www.dubaidutyfree.com/about/careers
Dubai Duty Free History
Dubai Duty Free (DDF) is a business in charge of duty-free operations at Al Maktoum International Airport and Dubai International Airport. The company was founded in 1983 and during its first year of operation, it recorded a US$20 million sale. DDF grew and grew until it reached a US$2.029 billion in 2019. The president of Dubai Civil Aviation Authority, Sheikh Ahmed bin Saeed Al Maktoum, is the same leader who acts as Dubai Duty Free's chairman. Colm McLoughlin, meanwhile, is the executive vice-chairman and CEO. DDF is under the government's Investment Corporation of Dubai.
The history of DDF started when the operating company behind the world's first duty-free in Shannon Airport, Aer Rianta, was called to propose the operations and management of a Duty Free branch at Dubai International Airport.
The airport has housed different retail concessionaires already, most of them are managed by business owners from Dubai. The proposal for DDF to establish a branch at the airport has been accepted with the condition to make it double the size of what was proposed and open it in 6 months. The plan was to serve a maximum of 3 million passengers annually but in order for the transfer of existing concessions to be successful, there was a negotiation wherein DDF bought Aer Rianta's stocks. Its opening was successful on December 20, 1983.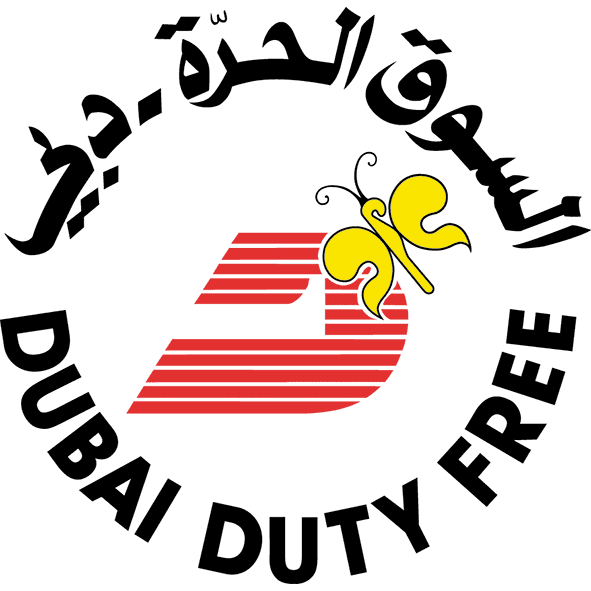 Facts & Figures
Dubai Duty Free opened in 1983.
DDF has more than 6,100 employees from 47 nationalities.
25 of its 100 original employees since 1983 are still with the company.
In 2025, the company expects more than US$3 billion in sales and 9,000 to 10,000 in workforce.
DDF has won over 700 awards globally.
The company offers top quality products and has the best customer services.
It has products in beauty, fashion, food, jewellery, technology, toys, and watches.
List of Departments under Dubai Duty Free
Beauty
Make Up

Accessories
Blusher
Bronzer
Coffret
Concealer
Eye Liner
Eyebrow Pencil
Eyeshadow
Foundation
Lip Liner
Lipgloss
Lipstick
Mascara
Powder

Perfumes

Eau De Parfum
Eau De Toilette
Edp
Edt
Extrait
Sets

Skincare

Accessories
Anti-Ageing
Bodycare
Cleanser
Coffret
Exfoliator
Eye Care
Haircare
Hydrating
Lip Care
Mask
Neck Care
Suncare
Toner
Whitening
Fashion
Accessories
Bags
Clothing
Shoes
Small Leather Goods
Sunglasses
Food
Chocolates

Chocolates
Childrens Gift
Dubai Souvenir
Informal Gift
Premium Gift
Seasonal Gift
Self Consumption
Self Treat
Sharing Gift

Food
Jewellery
Technology
Audio

Accessories
Headphones
Mp3 Players
Speakers

Computers And Tablets

Accessories
Adapters
Cables
Cases
Chargers
Hard Drives
Laptops
Memory Cards
Tablets
Usb Flash Drives

Gaming

Accessories
Consoles
Games

Health and Personal Care

Epilators
Hair Care
Medical Equipment
Oral Care
Shavers
Trimmers

Hobbies
Mobile Phones

Accessories
Adapters
Batteries
Cables
Cases
Chargers
Power Banks
Screen Protectors
Smart Phones
Wearable

Video
Wearables

Accessories
Smart Watches
Toys
Action Figures
Activity

Anki
Hasbro
Winning Moves
Xplora

Creativity
Preschool
Soft Toy
Watches
Aigner
Akaru
Casio
Cerruti 1881
Citizen
Cluse
Diesel
Emporio Armani
Fossil
Gc
Guess
Hugo Boss
Lacoste
Michael Kors
Police
Scuderia Ferrari
Seiko
Sekonda
Skagen
Tommy Hilfiger
Victorinox
What it means to work in Dubai Duty Free
Here are some of the feedback and reviews by DDF employees:
Sales assistant: Executive, responsible sales person
"I'm an enthusiastic, ambitious, executive, responsible, customer-orientated retail professional with over 5 years of experience in Customer service. I have worked in different industries and interacted with multi-cultural clients, providing them with a superior experience"
Sales assistant/dedicated staff: Global leader and one of the biggest winning travel retail in the world.
"I worked for DDF for more than 15 years and I only left my job because I have to relocate otherwise I wouldn't have left the company. I only have high praises for my former employer because they really know how to take care of their employees that's why employees stay until they retire.
They also do promotions from within because the company believes in its employees' capabilities. We are provided different customer service and product training to enhance our selling skills. It's not always work there because the company provides different activities like sports and talent shows wherein staffs can enjoy and showcase their skills and talents.
There are also staff parties for socialization. Benefits and pays are very good and I can say that the company is really GENEROUS, PATIENT and UNDERSTANDING of its workforce. It provides job security and stability plus other opportunities and self-growth. You wouldn't find it boring to work there because you get to meet a lot of different nationalities from co-workers and management to passengers/customers. There is learning everyday. Your co-workers are like your family already."
How to apply for jobs in Dubai Duty Free in the UAE
To work in Dubai Duty Free, just go to its official website at https://www.dubaidutyfree.com/DDF_Careers and browse its available position. You might find different positions there but the most common is sales assistant. If you have experience in retail and sales, this is one of the best retail companies to work for.
You may also apply through LinkedIn and Indeed if you don't find the information you need on the website.
Contact Information
Main Address Headquarters: Dubai Duty Free, Dubai International Airport, Dubai
Main Telephone Number: +971 4 216 2453
Website: dubaidutyfree.com